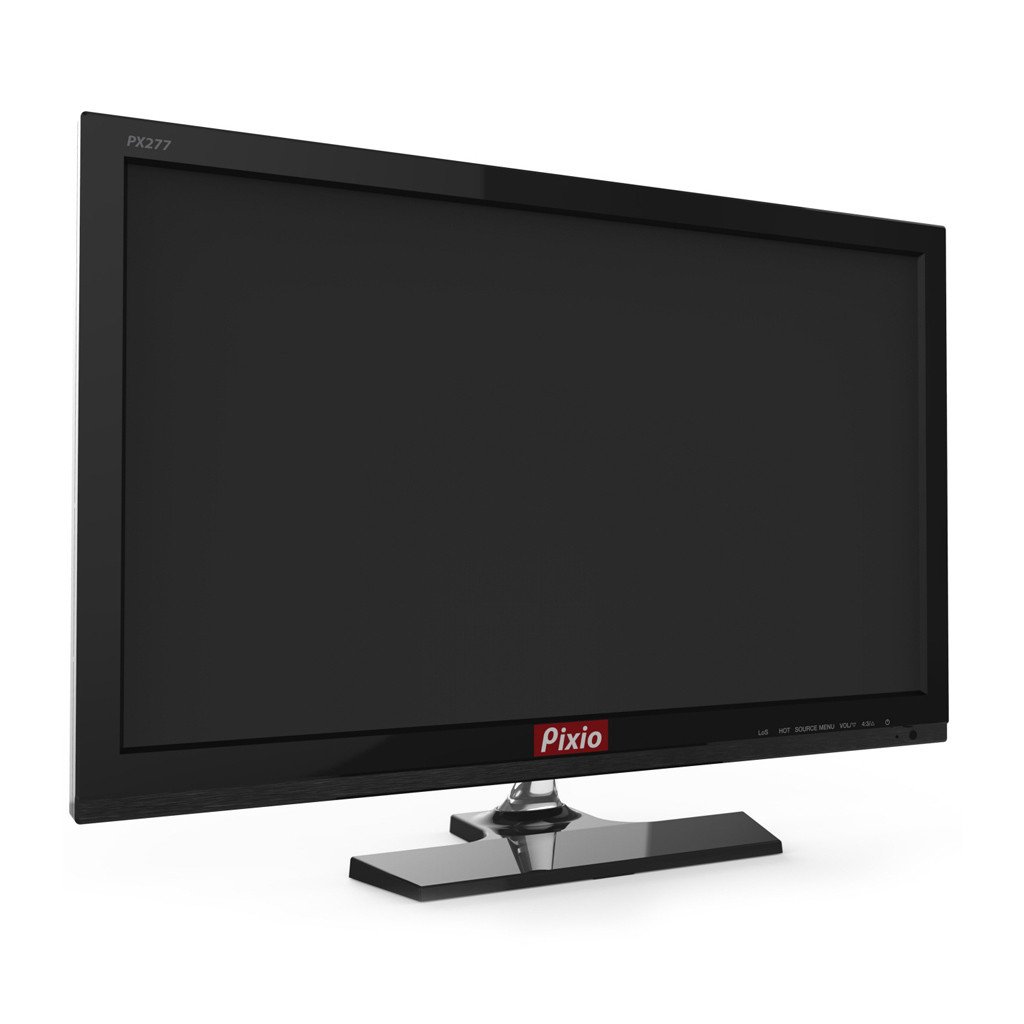 ---
Review of Pixio PX277
Excellent 144hz Monitors with 1440p resolutions are almost impossible to get if you don't plan on spending over $500 since these 27-inch beasts usually cost almost a lot. You can catch them for less at big sale events such as Black Friday, but otherwise, they usually go for prices near their SRPs, since demand is high and manufacturers are still limiting the supply and focusing their efforts on their biggest sellers which are the mainstream or entry-level products. But for bargain hunters or those who just want to test the waters without parting with a boatload of cash, there are brands that most consumers know about. Some users may think brands or sellers of these underrated products are shady, and most would rather avoid the savings they entail and usually go for expensive offerings. The Pixio PX277 is one unpopular product that can prove these skeptics wrong since this model offers similar essential specs with high-end models such as the Asus MG279Q or the Acer XG270HU but at a significantly lower price point. Check out our guide on best Korean monitors to find more great cheap monitors like the Pixio.
Pixio PX277 Specifications
Screen Size: 27 Inches
Resolution: 1440p QHD
Aspect Ratio: 16:9
Panel Technology: In Plane Switching (IPS)
Refresh Rate: 144hz
Response Time: 4ms
Contrast Ratio: 1000:1 (Static)
Brightness: 300 cd/m²
Built-in Speakers: Yes 2 x 5 watts
Stand: Height -No
Stand: Tilt – Yes
Stand: Swivel – No
Stand: Pivot – No
VESA Compatibility: Yes (100 x 100)
Connectivity: HDMI 1.4 x1, DisplayPort 1.2 x 1, Mini DisplayPort x 1, DVI-DL x 1, USB 2.0 x 1, 3.5mm Audio In Jack
Design and Features
If gaudy and aggressive styling is what you are looking for, then the Pixio PX277 isn't for you. This model has bezels which are too thick by today's standards, similar in size to what older models used to have.  The cabinet has a glossy finish, and apart from a burgundy red logo on the bottom bezel, there isn't a lot that can be said when looking from the front. The screen has a hard coating AG finish, made from a tough film to protect the panel from scratches while avoiding glare.  When placing the monitor on your desk, it does seem to look like it tilts to one side, and the whole thing wobbles with minimal force. This flaw is caused by its low-quality stand, which apart from a shiny silvery neck, does not offer much since it can only tilt, and it does not detach. There are 100 x 100 VESA holes readily seen on the rear cabinet, so you can buy an aftermarket solution that can solve these issues.
On the positive side of things, the PX277 offers a plethora of connection options to please the thrifty buyer.  This model has two HDMI 1.4 ports, a DisplayPort 1.2, Mini DisplayPort 1.2, and Dual-Link DVI which can satisfy a particular user's need for multi-input applications. There is a lone USB slot along with the connectors, but Pixio says this port is merely for firmware updates. There are also built-in speakers with 5 watts of power each, but they sounded substandard, and we would recommend using an external pair instead of these built-ins. The speaker addition is excellent considering the asking price of this model is already at a low point, but there is only a jack for audio input and none for output. These facts are minor misgivings, since, in our opinion, your money goes to the performance of the product rather than its physical features.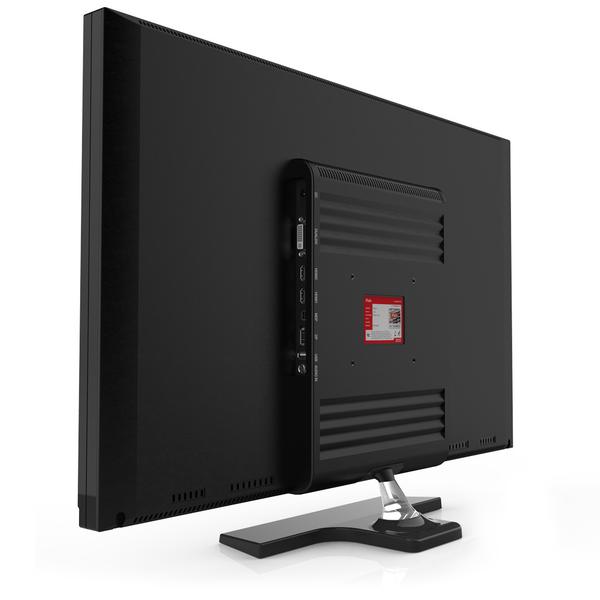 Display and Performance
The Pixio PX277 has a 27-inch QHD IPS panel capable of 144Hz refresh rate, 4ms response time, and 1000:1 contrast ratio. These are similar numbers found on expensive offerings, so at this model's price point, we can safely say that there is already a high level of value in regarding price to performance.  Out of the box, colors appeared disappointing and washed out, plus the screen was dark. These were quickly alleviated by adjusting the color temps and the brightness from the OSD, which we found to be user-friendly and pleasing to look at compared to other brand's cluttered menus. Upon calibrating to a desirable outcome, the colors did seem become alive, but still a little oversaturated when compared to what we are used to. But for most gaming applications, what we witnessed was more than adequate. In fact, it was surprisingly excellent especially of you consider the price and how unknown the manufacturer is. Viewing angle was also excellent thanks to the IPS tech in the screen. However, our demo unit suffered from a little IPS glow near the lower right corner. It wasn't as bad as the worst cases we come across, and we did not notice a huge loss in detail on that part of the screen in our Battlefield 1 experiment.
The most exciting feature of this product is its inclusion of AMD's Freesync technology. The operational range for this model is 55Hz to 144Hz, which is quite higher than the usual 47 or 47Hz minimum we see on other products. Still, this isn't a deal breaker, since the monitor also supports AMD's LFC or Low Framerate Compensation, so even if your frames fall to 22FPS, Freesync will still do its magic. It's a great solution for demanding games, and in our tests, Battlefield 1 sure did give our AMD card a run for its money. During our Battlefield 1testing and enjoyment with the PX277, we did experience a lot of FPS dips especially when the on-screen situation became intense. Freesync did as good a job as it does with the MG279Q, and aside from a little blurring caused by the response time, ultimately the game was smooth and visually pleasing. One downside of this product is its actual 8ms gtg response time, which probably caused the blurring we saw in the test. There is no overdrive function to alleviate this, but it is worth noting that even the Acer XG270HU also has an actual 8ms response time. These results are considered negative, but it is pleasing to know that this relatively unpopular product matches with an offering from a top 3 brand.
Conclusions/ Thoughts about the Pixio PX277
By standards based on modern gaming monitor brands, the Pixio PX277 is a tough-sell. It doesn't have the aggressive looks of ROG Swift or Predator models, and it doesn't have an impressive set of accessories as we have seen on the BenQ Zowie XL offerings. But regarding performance per dollar, the PX277 could beat these high-end models just because it offers similar capabilities at a substantially lower price point. Right now, you can get this model for as little as $320, but usually, it goes for around $370 on Amazon and Ebay. The model we compared the most with this offering, Acer's XG270HU, costs at least $430. While the latter looks better on the outside, on the inside the performance results are nearly similar. Overall the Acer model is still better, but that advantage becomes highly subjective when we consider the price difference which can reach almost a hundred dollars in some situations. If you are a thrifty shopper looking for a better deal, the Acer option would need a convincing sales pitch to make you choose it over the wallet-friendly Pixio PX277.