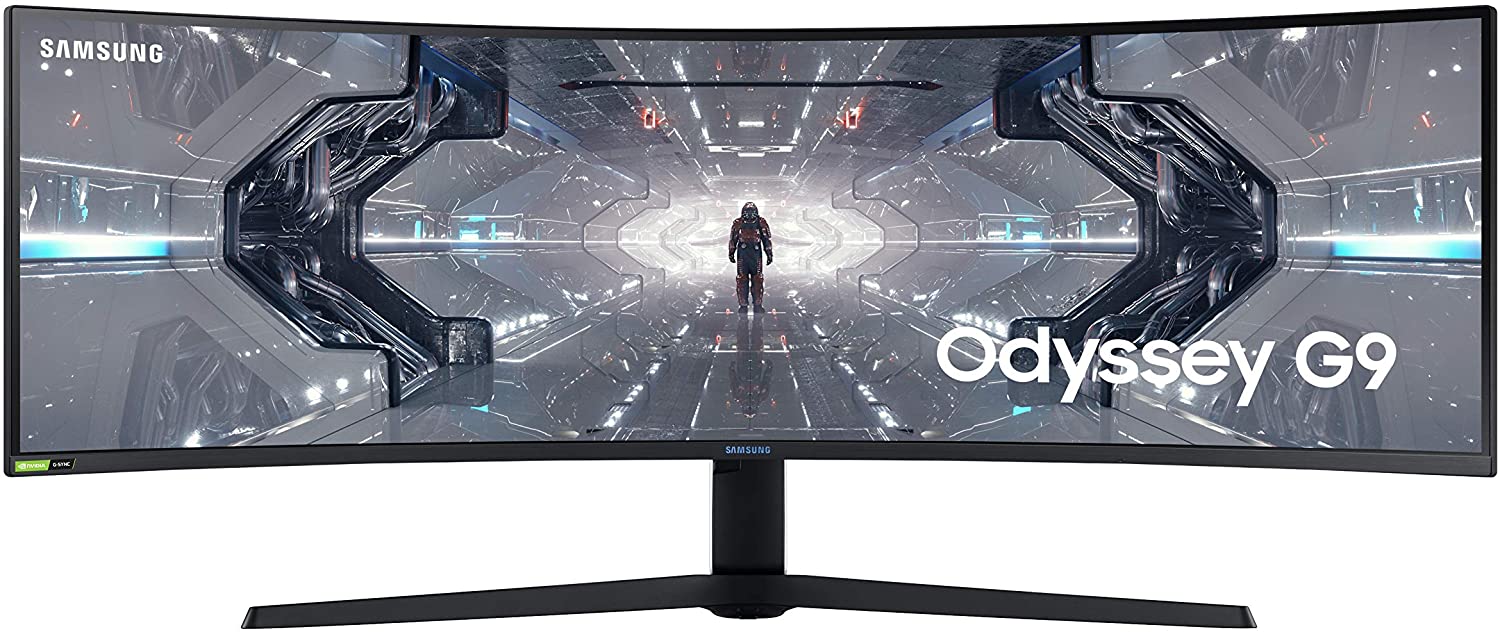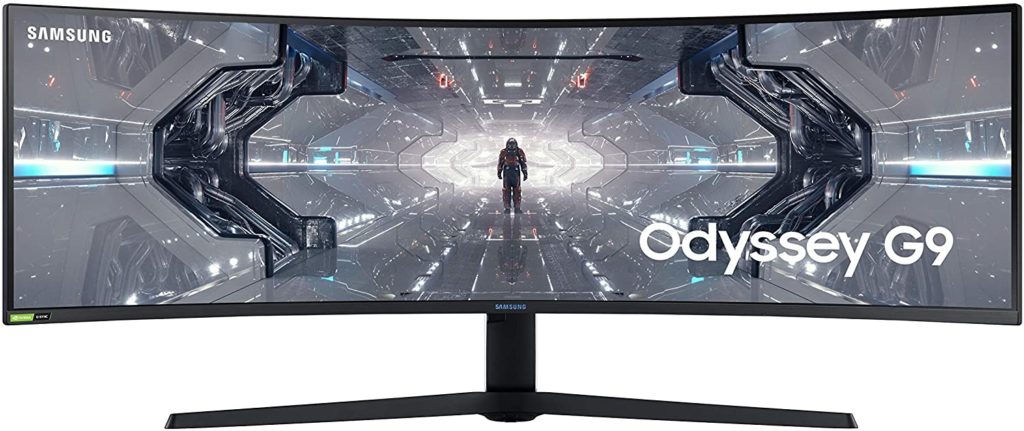 The Samsung Odyssey G9 or the C49G95T is arguably one of the most impressive monitors this year thanks to its unbeatable specs and eye-popping design. It practically combines everything enthusiasts are looking for in a high-end gaming display, making it worth the investment. The Samsung Odyssey G9 is one of the fastest-selling monitors and is still on a lot of gamer's wishlists, but let's check out if it's worth the premium cost.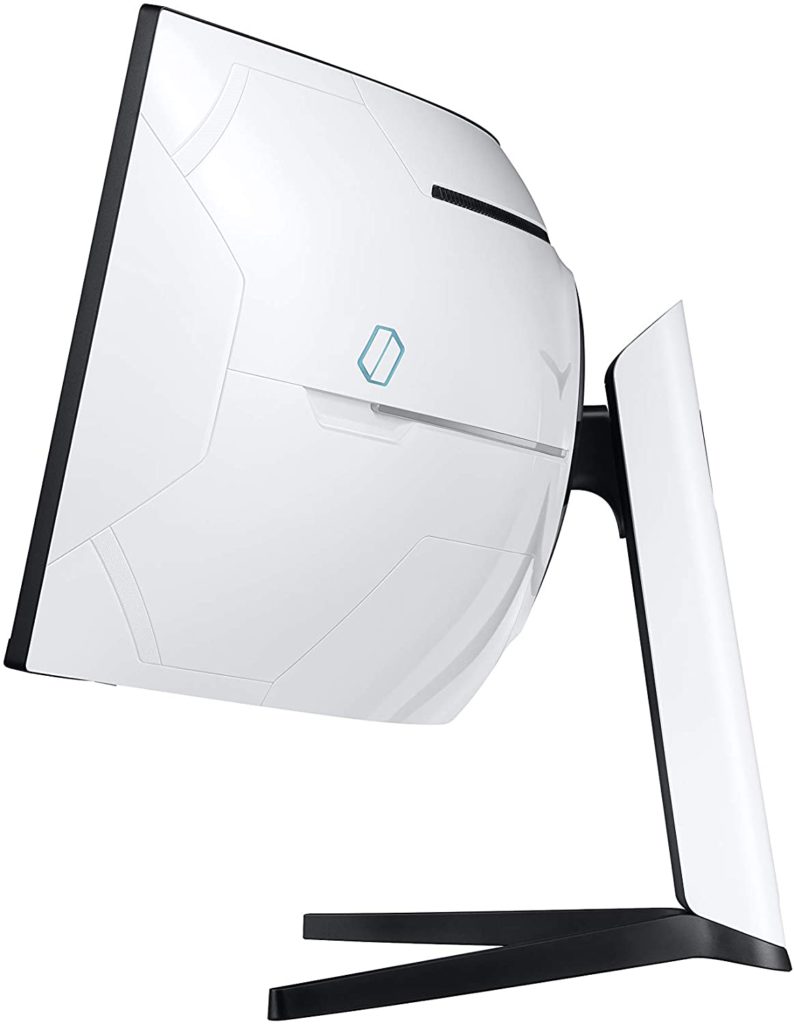 Samsung Odyssey G9 Specifications
Screen Size: 49 Inches
Resolution:5120 x 1440 QHD
Aspect Ratio: 32:9
Panel Technology: Vertical Alignment (VA)
Refresh Rate: 240Hz
Response Time:1 ms
Contrast Ratio: 2500:1 (Static)
Brightness: 420 cd/m²(1000 cd/m² Peak)
Speakers: Yes (2 x 5 Watts)
Stand: Height–Yes
Stand: Tilt – Yes
Stand: Swivel–Yes
VESA Compatibility: Yes (100 x 100)
Connectivity: DisplayPort 1.4 x 2, HDMI 2.0 x 1, USB 3.0 x 32, 3.5mm Jack x 1
Dimension (W x H x D): 45.18" x 21.15" x 16.39"
Weight: 36.8 lbs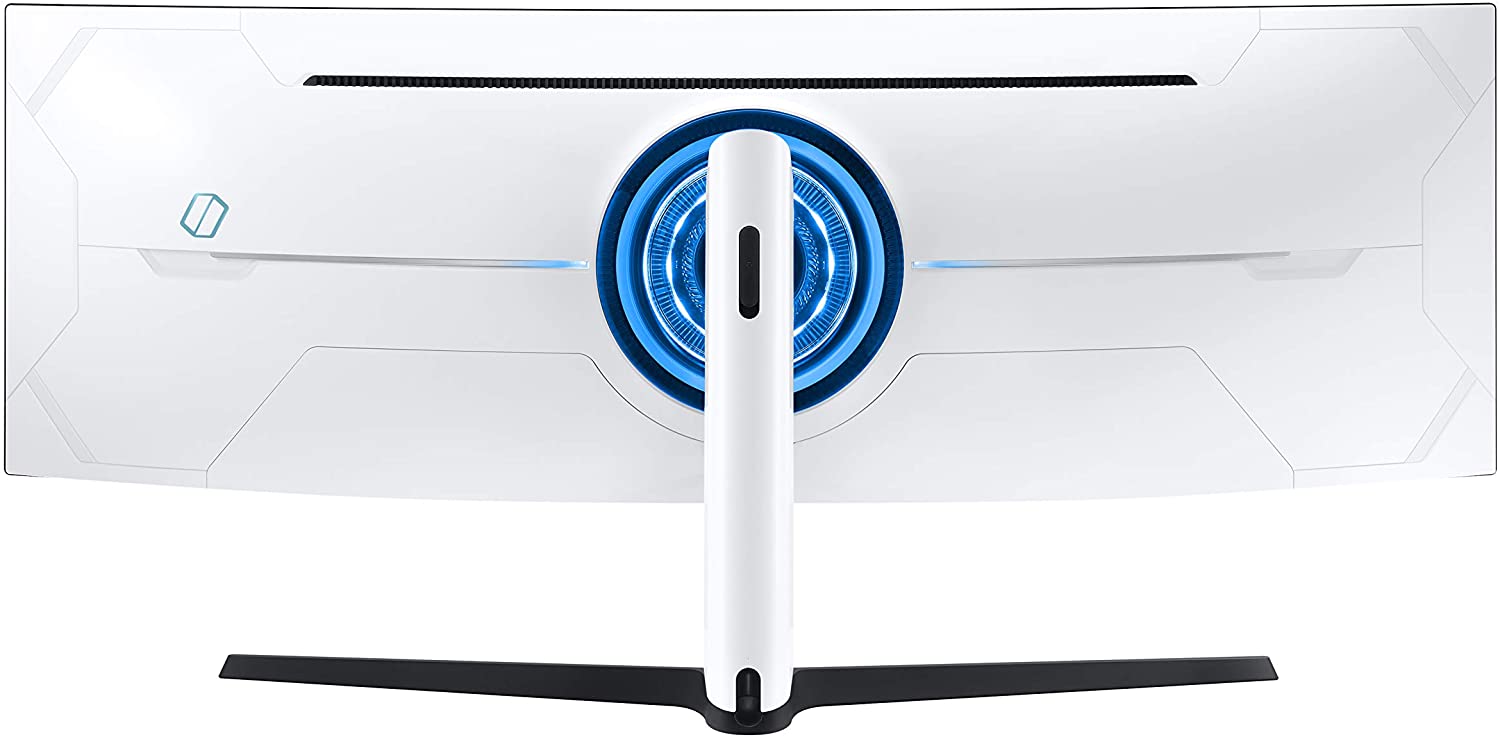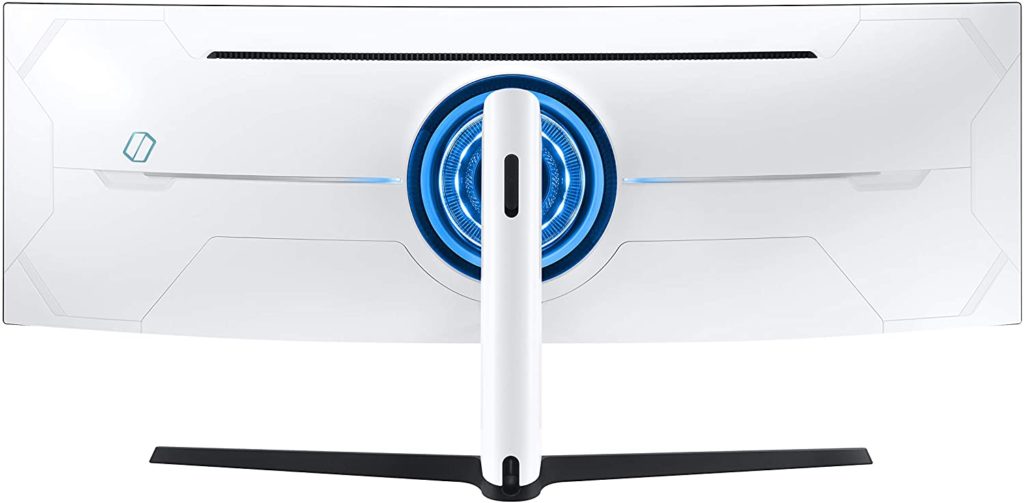 Design and Features
You'd know that the Samsung Odyssey G9 is what it is with one look since it looks unique compared to the other monitors the brand previously released. The monitor has a white aesthetic that is suitable for studios, but some aspects like the RGB lighting betray its gaming pedigree. The Samsung Odyssey G9 has bezels, but they are thin enough to be unnoticeable against the massive display.
Buying the Samsung Odyssey G9 means you have to clear your desk space or buy a new one altogether since it is quite massive. The device needs more than 16 inches of depth when fully assembled and it weighs quite a lot at slightly under 37 pounds. Its sharp curve is mostly to blame, but the massive stand required to support it contributes a lot as well.


Build quality for the Samsung Odyssey G9 is excellent and you'd know that the brand did not spare any details for their flagship gaming display. It's mostly made of plastic, but the panels are satisfyingly thick with plenty of reinforcement. The only panel that feels flimsy is the stand's cover, but it's not a problem when it's wrapped against the metal structure.
The massive Samsung Odyssey G9 is controlled by a single joystick under the bottom bezel which is easy to use and access. We're glad that Samsung positioned it like this since you'd have to really lean in if it was at the bottom corner like most of their monitors. It's also a godsend to use with this model since it has quite a lot of features you'd want to tinker with to maximize its specifications.
One of the distinct features the Samsung Odyssey G9 has is its Infinity Core Lighting at the center of the rear panel. It looks like a Star Destroyer's boosters firing up when glowing blue, but what everybody will love about it is its RGB-capable. The light it casts is bright enough to add a bias light to your setup, and it works great for themed setups.
The gigantic stand for the Samsung Odyssey G9 provides tilt, swivel, and height adjustments so can get a comfortable view of the display. It also has a removable panel cover that is meant to hide the cables you can run through it to make your setup cleaner. You can swap it out with a VESA mount, but it's only worth it if you can find a model that can support it and you need to save desktop space.
What's disappointing about the Samsung Odyssey G9 is its connectivity layout which could use a few extras and better placement. The panel at the rear includes dual DisplayPort 1.4 slots and a lone HDMI 2.0 for secondary devices. There are two USB ports and a 3.5mm jack, but they are located at the back so you have to flip the screen to reach them.
The Samsung Odyssey G9 also does not have speakers which we think is a missed opportunity to complete an expensive product. Gamers will opt for headsets to enhance the immersive experience but having an option to sit back and relax would go well with the product. However, it's a minor fault, but we're always going for the best value for gamers or consumers.
Display and Performance
The Samsung Odyssey G9 boasts an awe-inspiring 49-inch QLED VA panel with a 5120 x 1440 resolution, a 240Hz refresh rate, and a boosted 1ms response time. The contrast ratio is listed at 2500:1, while the backlight has a typical 420 cd/2 output and a 1000 cd/m2 peak. The latter and Samsung's QLED tech combine to give it certification for HDR 1000 performance, but its local dimming is quite limited.
The Samsung Odyssey G9 is a DQHD or dual QHD screen, so it is directly comparable to two 27-inch 1440p monitors side by side minus the bezels in the middle. It is great for multitasking since you have a ton of space to work with, but the pixel density is just right so scaling won't be necessary. The 5120 x 1440 resolution will drive most GPUs to the brink, but the game's graphics will look heavenly even if some settings are reduced.
However, the Samsung Odyssey G9 doesn't deliver as much as the company's claim when it comes to gamut coverage. The QLED panel provides 100% sRGB and around 82% DCI-P3 which is great for gaming, but a bit low compared to other HDR 1000 monitors we've checked out. Default accuracy isn't top-notch, but the deltaE average of 2.87 is already reasonable for gaming use.
Calibrating the Samsung Odyssey G9 is beneficial if you want to use it for editing and content creation. You can reach a dE average of 0.51 with the help of a colorimeter, but buying one is quite expensive and only necessary for professional endeavors. Most would be able to get away with a few tweaks, so you shouldn't spend the extra for a colorimeter if your sole purpose is gaming.
The Samsung Odyssey G9's backlight reached 985 cd/m2 in HDR and around 399 cd/m2 in SDR which is both excellent for the respective formats. The contrast ratio hovers around 2400:1 at 50% brightness but it did not expand by a lot in HDR. The backlight's lack of local dimming is the culprit here, so you can't expect a performance that's comparable to some HDR 1000 monitors in the market.
The display can pump out the lighting effects and vibrant colors when needed, but the contrast doesn't get enhancements you would expect from an HDR monitor. This is one of the main letdowns of the monitor, but we think it would cost twice if it did have a FALD backlight. We don't recommend buying it if you want to experience HDR in all its glory, but it's a mode that you can play around with if a game is compatible.
This limitation also affects the Samsung Odyssey G9's panel uniformity when HDR is enabled. The lack of a FALD backlight produces vertical clouding defects in black images, so it's advisable to avoid HDR if you are playing dark or gritty games. However, there are no issues in full-color images since the screen looks evenly lit and saturated.
The best part about the Samsung Odyssey G9 is its refresh rate that equates to good motion handling. The screen's blurring is too minor to be noticed, so it works great for fast-paced games like Warzone or the upcoming Cyberpunk 2077. The Standard level of the monitor's overdrive does a great job at keeping persistence to a minimum, but setting it higher will induce overshoot.
The Samsung Odyssey G9 is compatible with both FreeSync and G-Sync, so owners are free to choose which GPU they will use. The monitor is a great pick for the two brand's most powerful cards without having to worry about tearing or stuttering. Input lag is well below 3ms at 240Hz, making this model the fastest super-ultrawide we've seen.
Thoughts on the Samsung Odyssey G9
The Samsung Odyssey G9 if you want a combination of speed and an engrossing screen that will give you a brilliant gaming experience. The screen offers plenty of brightness and vibrancy, even if its HDR performance is quite limited. It is also FreeSync and G-Sync compatible, so it will be a great match for an RTX 3090 or the upcoming RX 6900 XT.
We love almost everything about the Samsung Odyssey G9 from its size to its unique looks and its basic image capabilities. However, one of its main selling points failed to impress, plus it lacks a few creature comforts that you would expect at this price range. It's still an impressive piece of kit, but you might want to consider other HDR 1000 monitors if you want an excellent output in that regard.  
Pros:
Unique 240Hz Super Ultrawide Screen
Great Gamut Coverage
High Brightness Maximum
FreeSync/G-Sync Compatible
Excellent Motion Handling for VA
Attractive Design
Cons:
Expensive
Average Color Accuracy When Not Calibrated
Needs a FALD Backlight
Limited HDR Capabilities
About the Author: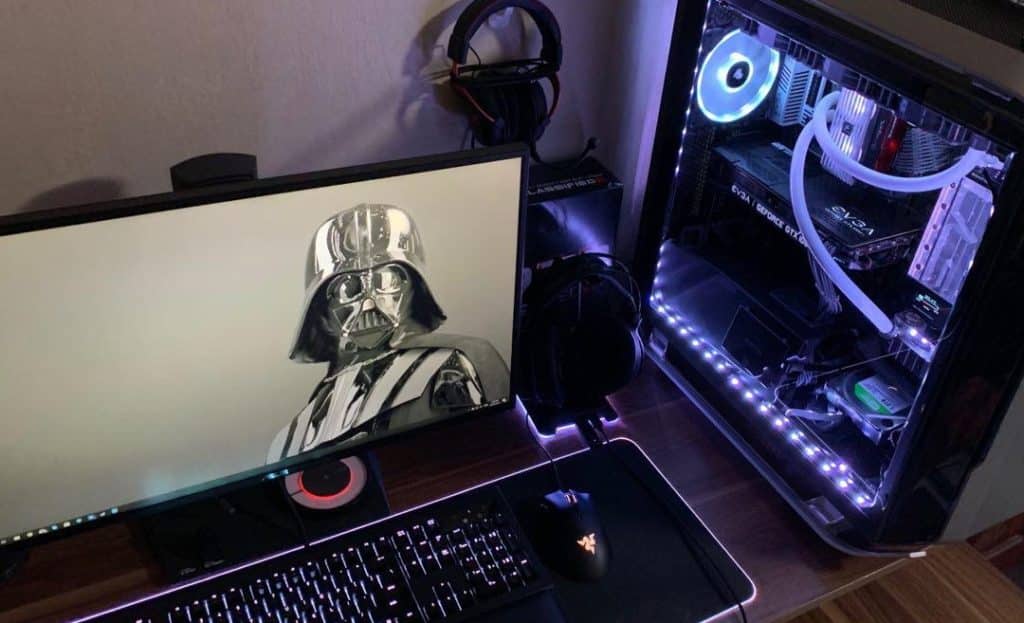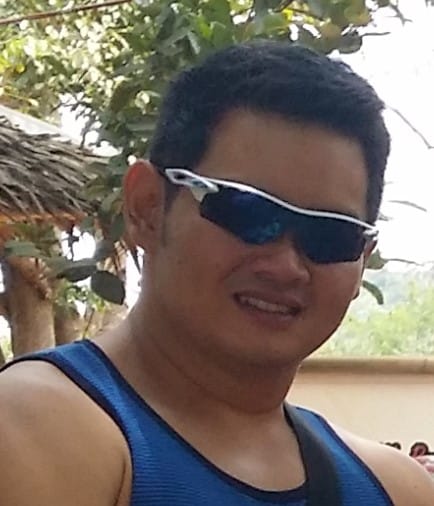 Paolo is a gaming veteran since the golden days of Doom and Warcraft and has been building gaming systems for family, friends, and colleagues since his junior high years. High-performance monitors are one of his fixations and he believes that it's every citizen's right to enjoy one. He has gone through several pieces of hardware in pursuit of every bit of performance gain, much to the dismay of his wallet. He now works with Monitornerds to scrutinize the latest gear to create reviews that accentuate the seldom explained aspects of a PC monitor.