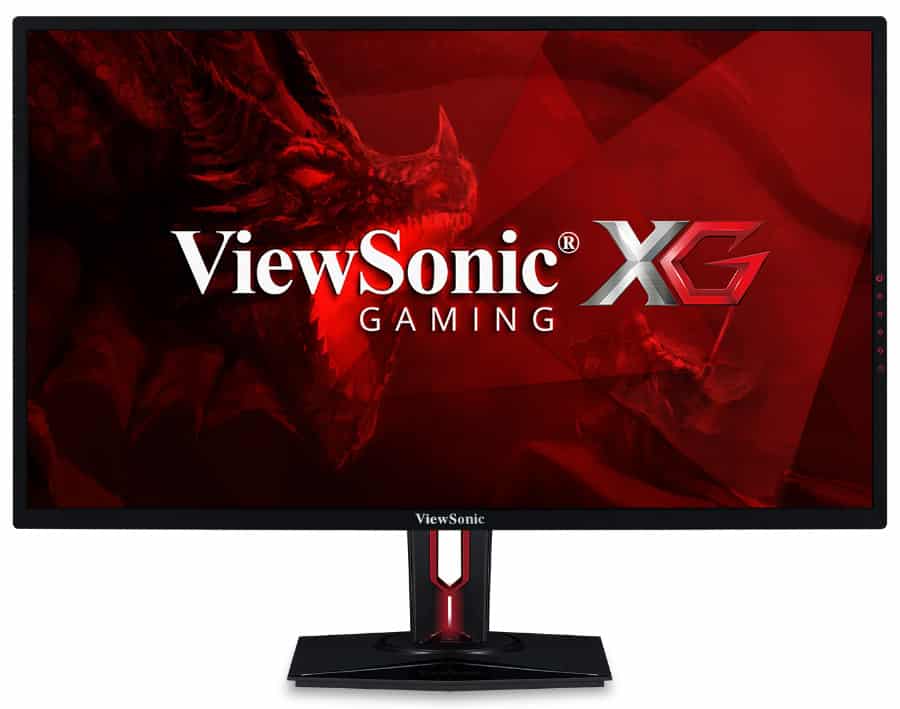 The ViewSonic XG3220 offers PC and console gamers a 4K display with HDR10 support and FreeSync for a superb visual experience with crisp details and brilliant colors. The monitor closely resembles some offerings in the market such as the BenQ EW3270U which are perfect for the said applications. The ViewSonic XG3220 takes the company's signature style from the XG line which has given us fantastic monitors suitable for enthusiast-level gaming.

ViewSonic XG3220 Specifications
Screen Size: 32 Inches
Resolution: 3840 x 2160 4K UHD
Aspect Ratio: 16:9
Panel Technology: Vertical Alignment (VA)
Refresh Rate: 60Hz
Response Time: 5ms
Contrast Ratio: 3000:1 (Static)
Brightness: 300 cd/m²
Built-in Speakers: Yes (2 x 5 Watts)
Stand: Height – Yes (4 Inches)
Stand: Tilt – Yes (-5°/+15°)
Stand: Swivel – Yes
Stand: Pivot – Yes
VESA Compatibility: Yes 100 x 100
Connectivity: DisplayPort 1.2 x 1,, HDMI 2.0 x 2, USB 3.0 x 4, 3.5mm Jack
Dimensions with Stand(WxHxD): 28.6" x 8.1" x 10.3″
Weight: 18.2lbs

Design and Features
The ViewSonic XG3220 sports the same aesthetic from its siblings such as the ViewSonic XG2530, save for a few minute differences in some parts. The chassis is mostly made of matte black plastic, with dark red accents in the tidy hole and the labels. The face isn't bezel-free, but users only have to contend with slender plastic borders which when rationalized with the screen size, isn't distracting.
The rear of the chassis sports the line's new X-pattern design which gives the monitor its distinct gamer-centric nature. There are OSD buttons on the side for easy access, although memorizing the keystrokes can be a chore at times.
What we like about the ViewSonic XG3220 when compared to similar models in the market is its fully-adjustable and removable stand. The 4-inch height adjustment range is excellent for a monitor of this size, plus you can tilt, swivel, and pivot this beastly display for a multitude of configurations. Wall or armature mounting is also an option since the XG3220 is VESA compatible with its 100 x 100 bolt pattern.
The ViewSonic XG3220 Doesn't have USB-C, but it includes a fair arrangement of connectors for its intended uses. The model comes with a DisplayPort 1.2 slot and two HDMI 2.0 ports for video inputs plus four USB 3.0 slots and a pair of 5-watt speakers. The layout includes connectivity for a gaming PC and up to two 4K HDR gaming consoles to make the monitor an all-in-one gaming display.
Display and Performance
The ViewSonic XG3220 boasts a 32-inch VA panel from Innolux with a 3840 x 2160 4K resolution, 60Hz refresh rate, and 5ms response time. Other typical specs included are a static contrast ratio of 3000:1 and a flicker-free 300cd/m2 backlight. The screen uses a 10-bit color interface achieved via dithering to help the monitor provide a comprehensive gamut which is required for what the product promises.
Again, like the BenQ EW3270U, the ViewSonic XG3220 does not support HDR on a hardware-based level. There is no mention of local dimming, but the official site suggests that this model will be able to reach 95% NTSC which is within range of HDR's DCI-P3 requirement. A colorimeter will reveal how accurate this claim is, but the model's success in providing HDR visuals relies on ViewSonic's implementation and utilization of these specifications.
The ViewSonic XG3220 cannot provide a similar HDR performance we can get from the Dell UP2718Q which comes with a full localized dimming array. This model will instead, apply a specialized overlay to mimic HDR's deeper color and contrast range which isn't as accurate as the real deal, but still suitable for HDR gaming on the PC or an HDR console like the Xbox One X. At this time, the other significant limitation for HDR gaming is still the compatibility issues so many have run across.
Dedicated gamers will love the ViewSonic XG3220 because it is compatible with FreeSync for buttery-smooth gaming. Its functional range of 40Hz to 60Hz is more than sufficient for 4K gaming since that is where fluctuations in frame rates will most likely play. This feature also makes the model perfect for the Xbox One X which is slated to include FreeSync compatibility which will be patched sooner or later.
Finally, the ViewSonic XG3220 includes interesting features which are great for a satisfying gaming experience. The model comes with 22 levels of black stabilization to correct banding and washing out, but what's more important is the Low Input Lag mode which cuts out other processes to decrease latency. This tool will make the ViewSonic XG3220 more responsive and suitable for competitive shooter titles like Overwatch and PUBG.
Final Thoughts on the ViewSonic XG3220
The ViewSonic XG3220 amidst a slew of similarly-equipped gaming displays is a healthy addition to a line up which is quickly expanding to cater to both PC and console gamers. True HDR compatibility still costs an arm and a leg even if you consider using a laggy TV, making emulated HDR displays more attractive in the current market trend. We loved the BenQ EW3270U and its capabilities, and we are sure that this trustworthy brand will produce a similar winner.
We are still waiting for information regarding the ViewSonic XG3220's pricing and release date from our contacts within ViewSonic. We will request a review unit as soon as the model becomes available, so if you are interested, keep checking this space for the latest updates. You can also check out ViewSonic's official website through this link.