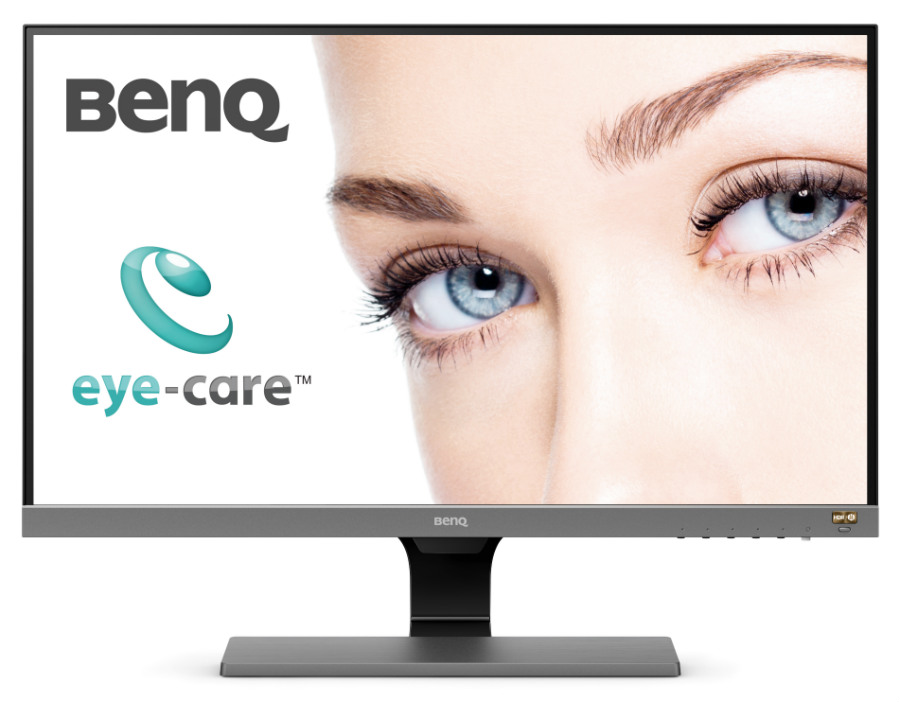 The BenQ EW277HDR is aimed at filling the highly competitive and attractive budget segment with a solid VA monitor capable of HDR imaging. The combination of reasonable pricing and collective performance in this niche generates exponentially greater sales and consumer interest more than gaming-grade displays. This fact makes the BenQ EW277HDR more crucial to the market since it's easy to own nature ensures that this product can reach more households that want HDR computing.

BenQ EW277HDR Specifications
Screen Size: 27 Inches
Resolution: 1920 x 1080p FHD
Aspect Ratio: 16:9
Panel Technology: Vertical Alignment (VA)
Refresh Rate: 60Hz
Response Time: 4ms
Contrast Ratio: 3000:1 (Static)
Brightness: 400 cd/m²
Built-in Speakers: Yes
Stand: Height – No
Stand: Tilt – Yes (-5°/+15°)
Stand: Swivel – No
VESA Compatibility: No
Connectivity: HDMI 2.0x 2, VGA x 1, 3.5mm Audio Jack
Dimensions with Stand(WxHxD): 24.17" x 18.13" x 7.12"

Design and Features
The BenQ EW277HDR features a svelte design with some similarities with the RL line of monitors thanks to the overall shape. The matte black and space gray with brushed textures match its sleek modernity, plus there are no bezels save for thin panel borders on the face. Only the bottom strip is noticeably thicker since it holds the OSD buttons, the golden HDR hotkey, and the BenQ logo.
The rear of the cabinet for the BenQ EW277HDR is dominantly finished in matte black with a brushed metal texture which gives the product a semi-luxurious appearance. The EW series of monitors use this aesthetic formula to give the product a sophisticated feel without the matching price, although the materials are mostly plastic. The simplicity may appeal to a wider audience while the excellent build quality is retained despite the low pricing.
Another prominent feature at the back is the rear-facing I/O port which is slightly indented into the discrete bulge. You get two HDMI 2.0 ports and a DVI for video inputs, plus a pair of low-powered speakers and 3.5mm jacks to match. Since the BenQ EW277HDR will release as an HDR monitor for the masses, the options you get are limited, but you won't need the likes of DisplayPort slots for HDR operation.
The BenQ EW277HDR will also run a limited stand which will only offer tilt, unlike the upmarket products in BenQ's portfolio. This setback is understandable since the monitor is too thin for a complicated mechanism and it helps lower the cost as well. There is also no VESA mounting option because the cabinet would be too fragile for it, so you might need a display stand if you are blessed with height.
Display and Performance
The BenQ EW277HDR features a 27-inch VA panel with a 1920 x 1080 resolution, 60Hz refresh rate, and a 12ms response time which you can boost to 4ms. 400cd/m2 and a 3000:1 contrast ratio are also specified so that we can expect oily blacks, vibrant colors, and a decent gradual range of brightness. The device cannot offer true HDR capabilities, although it meets a few of VESA's HDR400 standard which is the entry l
The BenQ EW277HDR showed mxie results when scrutinized with a colorimeter like the DataColor Spyder EliteV. The VA panel is able to reproduce more than 100% of the sRGB and 85% of the DCI-P3 gamuts. These results are impressive for a monitor at this price range since it makes the screen look vibrant and ready for HDR content.
Color errors on the BenQ EW277HDR are limited to around DeltaE 1.6 for sRGB and 2.10 for DCI-P3. The screen looks accurate and life-like, despite its minuscule limitations. Gamma is slightly off at 2.3, although it contributes to the depth of the colors on screen.
The contrast ratio of the VA panel on the BenQ EW277HDR stays solid at an average of 3100:1 across brightness settings. However, when you activate HDR mode with SDR content, it drops to 2900:1, which is preplexing. Thankfully, the screen performs better when fed with HDR content, since contrast flies through the roof at 4200:1.
If these conditions are met, the BenQ EW277HDR becomes an excellent monitor for watching movies or streaming videos. Even HDR games like Destiny 2 look better on this screen, despite it's budget-oriented skillset.
The BenQ EW277HDR also features the brand's Brightness Intelligence Plus feature which adjusts the screen according to your ambient lighting. While valuable for some scenarios, we found that it messed with the screen's already excellent output with mismatched brightness levels. Contrast is largely affected, so we recommend turning it off if you already like what you see.
Another selling point of the BenQ EW277HDR is it's excellent panel uniformity in both color and brightness. The backlight did not exceed deviances of 12% in brightness, while color shift stayed within DeltaE 2.5 from the D65 standard. Most users won't be affected by these minor errors, except for extreme circumstances.
The BenQ EW277HDR is based on VA technology which is known to perform the worst when it comes to motion handling and blurring. The monitor has an overdrive feature in the OSD, but we recommend leaving it at the High setting since other levels had adverse effects. You can also easily overclock the refresh rate to 75Hz by setting a customized resolution via your GPU's control panel.
The BenQ EW277HDR is as responsive as an E-Sports gaming monitor, clocking it at only 4.2ms of input lag. The monitor did not exhibit any delays and game events on screen feel on point. We wish BenQ made a 144Hz version of this monitor for extreme eye candy and better motion handling.
Thoughts on the BenQ EW277HDR
The BenQ EW277HDR is an excellent entry-level HDR monitor thanks to its vibrant colors and fantastic response to HDR content. The monitor presented deep contrasts and blacks which are required for the visual standard, although scores will still fall short of HDR's full requirements. Gaming performance is excellent, although we wish the monitor could produce a higher refresh rate.
There are quirks like the lack of VESA mounting, but these exclusions are expected for a monitor at this price range. If you are looking for an affordable display to dabble in watching or gaming in HDR, the BenQ EW277HDR is an easy to own option