Choosing a monitor can be daunting or confusing if you don't know what to look for or expect too much. There are a lot of aspects to base a decision on, but your maximum budget will always be the deciding factor. Raising your spending ceiling will still get more and better features, but knowing which ones you require will save you from unnecessary spending.
Choosing a Gaming Monitor According to Budget
Gaming monitors start as low as $150, with $200 already getting you a 1080p 144Hz display, written as an example below. If you want to double that speed, you will also need to spend twice the amount of money to own a 240Hz variant.
Premium features such as G-Sync also have a significant effect on pricing, adding as much as $200 over the alternative FreeSync variant. Getting a 144Hz gaming monitor with G-Sync will cost at least $350 compared to a FreeSync version at $200 if we follow this formula.
Size and resolution also come into play, with 1440p and 4K options starting at $400. Products at this resolution below that price point usually entail compromises such as old market age or smaller form factors. The more significant options such as the QHD ultrawides cost almost twice as much as a typical 16:9 monitor, so if you are targeting ultrawides, you might need to double your efforts in saving up.
Choosing a Professional Monitor According to Budget
If you want good color accuracy or extreme clarity, we recommend setting aside at least $500 which should afford a pre-calibrated sRGB display. There are an exceptional few below this price range, but we recommend spending the extra cash to get the best results for your work.
Specialized settings such as Adobe RGB coverage or USB-C interfaces add a hefty premium, bringing the cost well above $700. However, don't worry about getting price gouged because enabling a monitor with these abilities costs a huge amount of R&D and manufacturing expenditures. Parts like 10-bit panel and hardware calibration modules do not come cheap as well, but they contribute to getting the job done in providing you with the best imaging performance.
Expectations Versus Choice Versus Budget
Monitors for gaming and professional use don't exactly come cheap, plus it can become confusing real quick. We frequently get requests for recommendations on which monitor is best according to a reader's needs, spending limit, and PC specifications. There are times that we get requests which are not feasible, due to constraints in the price limit.
From the train of thoughts above, we can easily discern that not all of the sought-after features are available at lower budgets. Nowadays, monitors have become very affordable with bleeding-edge capabilities, but there still are price tiers you have to consider. Gaming displays can be had for $200 or less, but the more capable models regarding image quality and valuable add-ons cost more. On the other hand, professional monitors are almost impossible below $500, unless you can live with compromises.
What consumers can expect is directly proportional to the spent amount as well. For example, a wide-gamut monitor below $500 will most probably put out a lower color accuracy than say, a $1000 option. Gaming models aren't that much different, so you can't expect super low input lag, excellent color, and clarity, or capabilities such as adaptive sync at the lower price points.
Another big factor in pricing is the resolution which also strongly dictates which tier a specific monitor will belong to. 1080p displays can be had for as little as $80, but decent, 1440p options start at least $300. 4K and Ultrawides also start a little over $300 to around $400, but anything below these prices usually are old models or those with a lot of cut corners.
Budget Categories and Examples to Help you Choose the Right Monitor
1. $100 – $200 – Budget Monitors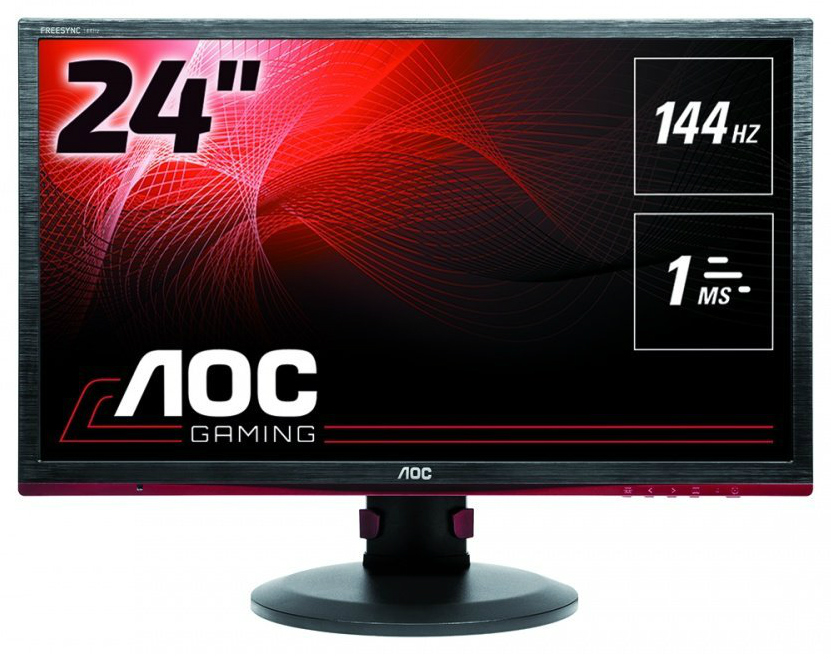 AOC G2460PF
A hundred bucks to as much as two hundred should get you a decent monitor for everyday use which includes basic tasks such as browsing and even casual gaming. Most typically fall into the 19-inch to 24-inch size variations, but you could get a 27-inch IPS model like the Dell SE2717H. Resolution-wise, you have to live with 1080p or Full HD since 1440p still costs more than $300 at this time.
You can also opt for TN-based high-refresh rate monitors like the 24-inch 144Hz-capable AOC G2460PF. At this price range, gamer-centric options are limited, and you are stuck at this size since 27-inch variants usually cost a hundred or more. IPS variants aren't available as well, plus, professional-grade displays with near perfect color accuracy are out of range.
2. $200-$300 – Excellent Value Monitors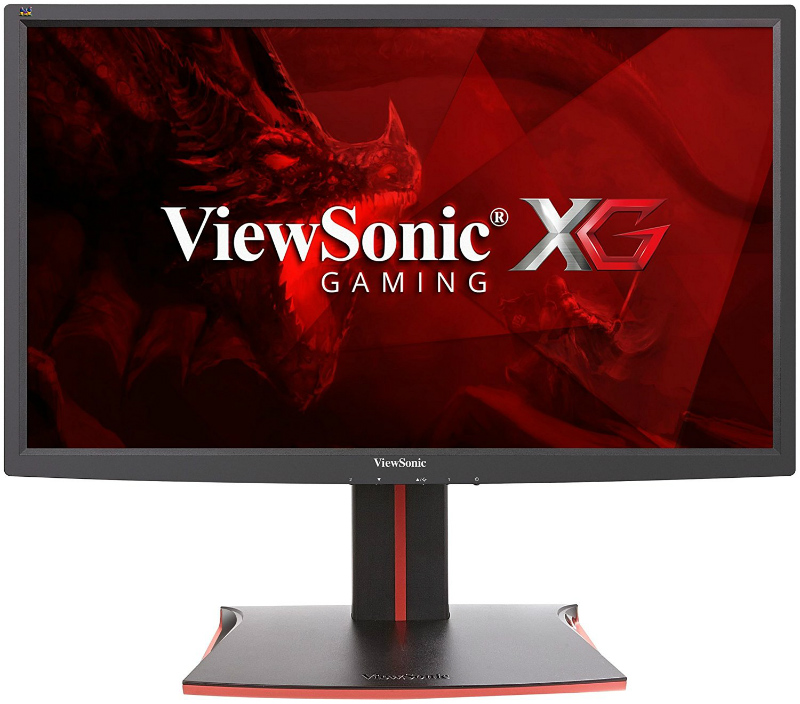 ViewSonic XG2401
This category opens up better options in terms of features, performance, and quality. For gaming, you can get higher rated models like the ViewSonic XG2401 or a slightly larger 144Hz 1080p monitor like the Acer KG271. Both are still TN-based displays, so if you want IPS or VA, you need to settle for basic models with improved qualities.
At this point, QHD or 1440p monitors start to enter the fray, bringing crisp images and details to the list. Mixed-use models like the AOC Q3277FQE which is perfect for movie watching or office work can shortlist for $299. Gaming models like the AOC Agon AG241QX which includes a 144Hz refresh rate and FreeSync can also fit in the budget.
Of course, climbing the ladder will entail compromises in some aspects. For example, you get to enjoy a 32-inch screen with the AOC Q3277FQE, but it doesn't specialize in color fidelity or responsiveness. Value models like the AG241QX perform with prowess when it comes to smooth visuals and responsiveness, but you have to live with 24 inches when 27 inches is ideal in most cases.
3. $300-$400 – Midrange Monitors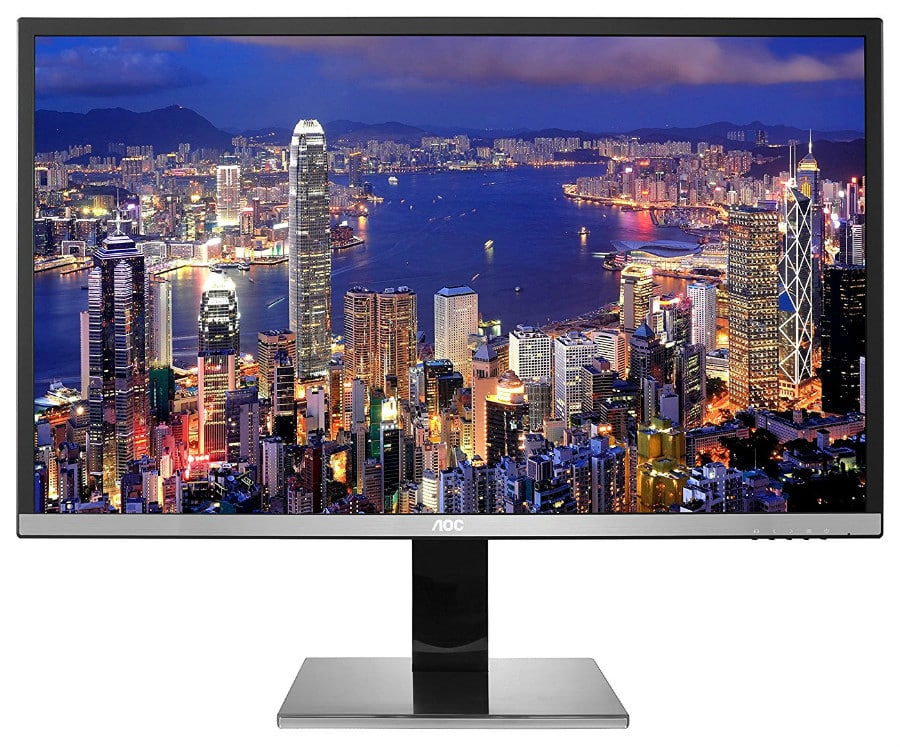 AOC U3277PWQU
At this level, things start to get interesting since you gain more options and features and overall better-designed products. 24-inch 144Hz monitors with G-Sync such as the Acer XB241H become available for below $350. On the other hand, 144Hz 1440p monitors like the AOC Agon AG271QX is one of your best bets if you want buttery-smooth and responsive gaming with upgraded crispness and details.
4K monitors also start to trickle into your short list of affordable options such as the Samsung U28E590D and the AOC U3277PWQU. Entry level 4K gaming and designer monitors like the Acer KG281K and the Asus PB287Q are within range as well. But if you want high-end sophistication for photo-editing or extreme gaming, you might need to allot more cash.
4. $400 to $600 – High-End Monitors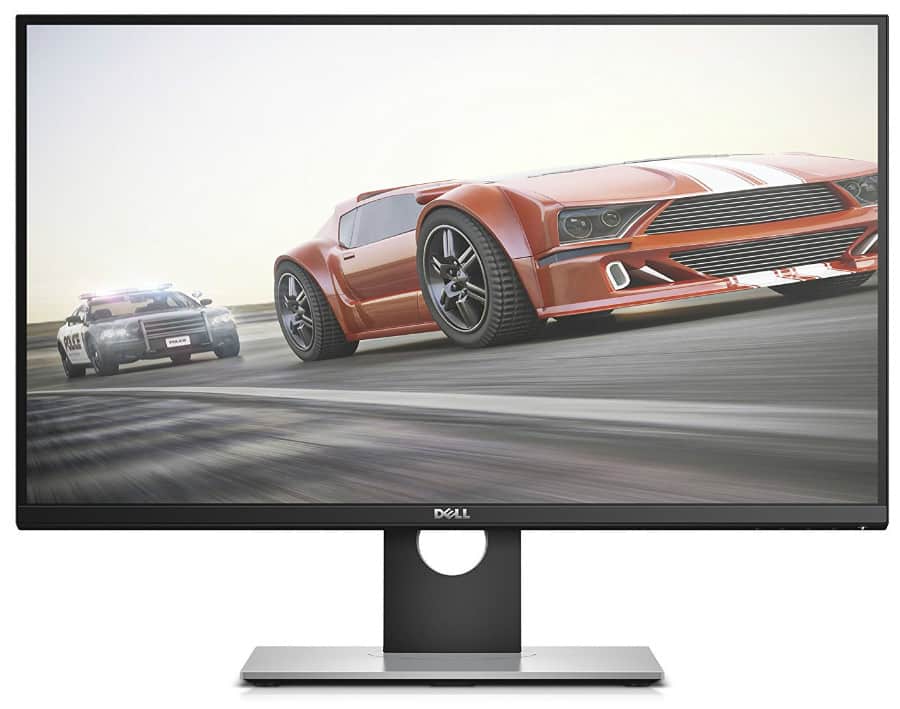 Dell S2716DGR
This bracket becomes even more sophisticated with pre-calibrated professional monitors like the ViewSonic VP2771 for editing or excellent mix-use models like the LG 27UD68-P 4K monitor. Another excellent example would be the BenQ SW2700PT Adobe RGB monitor, which is considered as a midrange offering from the brand's superb line of professional displays since it only has 1440p.
On the gaming side of things, $400 to $600 buys you a 240Hz E-Sports monitor like the Asus PG258Q or a 1440p G-Sync monitor like the Dell S2716DGR. Gaming ultrawides such as the LG 34UC79-G also become available to you at this budget as well as the Acer XB281HK 4K G-Sync monitor.
5. $600 – $800 – Premium Monitors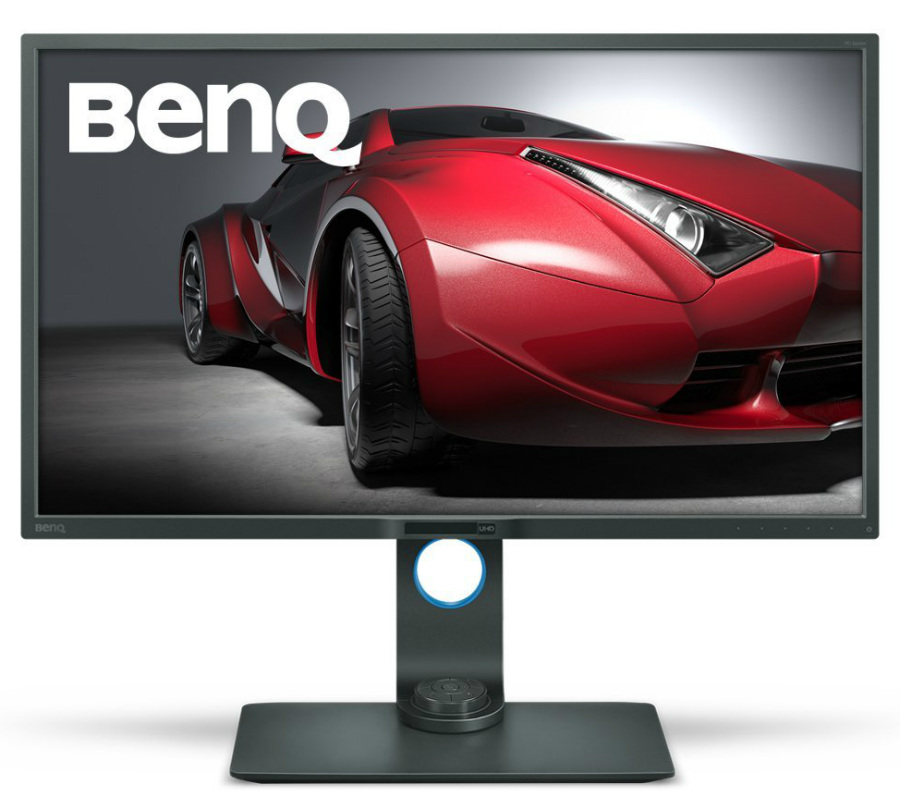 BenQ PD3200U
This budget is the absolute range for most users since you can get almost every feature anyone would want in a high-end display. Gaming monitors with premium features like the Asus PG278QR and the Samsung C32HG70 are within viable range. You can expect overclocked refresh rates, G-Sync, and HDR in models like the two examples above.
Options for professionals get a boost as well, bringing in monitors suitable for special applications such as the Asus MX34VQ with Qi Wireless charging of the BenQ PD3200U 4K professional monitor for multiple practices. Designers who want extreme accuracy and faithful image reproduction should check out monitors in this price range.
6. $800 – $1000 – Sophisticated Premium Monitors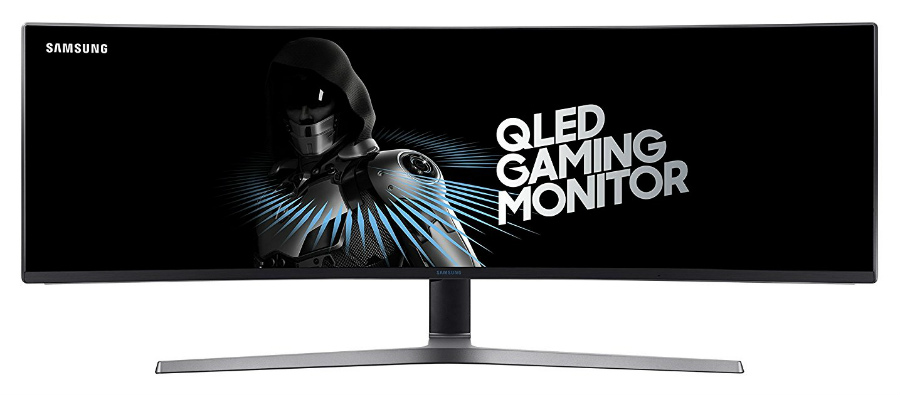 Samsung C49HG90
This price range is for users who want the absolute best with a few nifty extras. For gamers, most of the options in this bracket are QHD ultrawides with G-Sync such as the Asus PG348Q 100Hz gaming monitor or the unique Samsung C49HG90 49-inch gaming monitor. If consumers have a budget of this magnitude, we're assuming you have the beastly gaming rig to back up the immense requirements of these expensive gaming displays.
Professionals can also enjoy the benefits of a larger budget with monitors such as the LG 32UD89-W USB-C monitor or the Dell P4317Q, which is a massive, multi-client display suitable for command centers. USB-C becomes a familiar term as well, with photography monitors such as the ViewSonic VP2785-4K Adobe RGB monitor now adopting it as a connectivity option, unlike the VP2771 at $ 600.
7. $1000+ – Exotic Monitors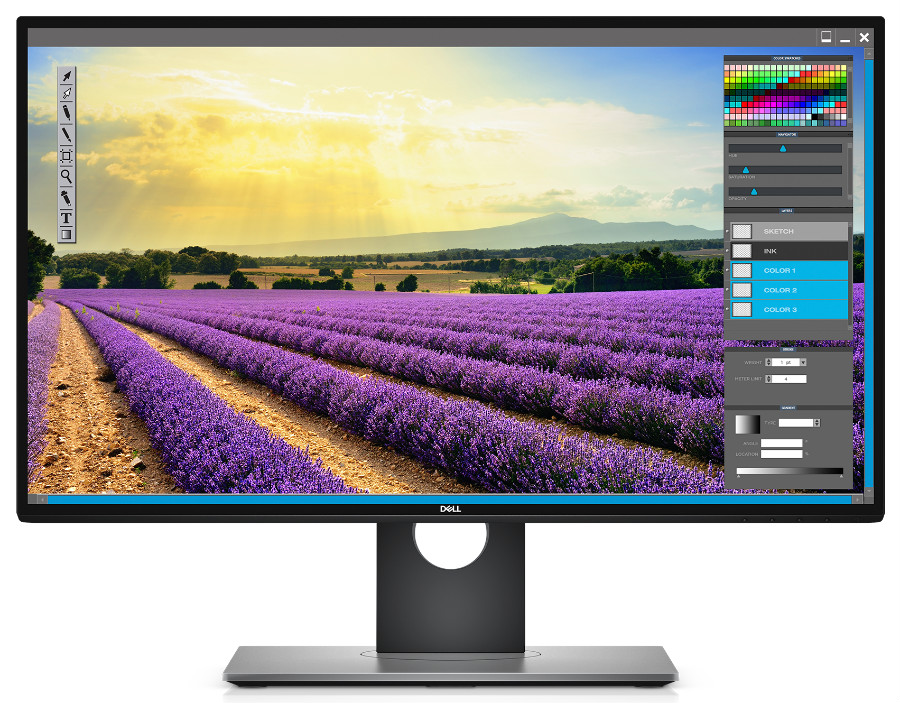 Dell UP2718Q
Monitors costing over a grand are for the truly meticulous users with specialized needs, making us consider them the Lambos of the display market. One such monitor is the BenQ SW271 professional photography monitor which was built from the ground up to provide excellent color accuracy and faithful image reproduction. Another excellent example is the Dell UP2718Q which is currently the only available HDR monitor with a full-array backlight that can produce the necessary dynamic range.
On the gaming side of things, ultra-exclusive models like the Dell AW3418DW G-Sync monitor are some of the choices you can get for this amount of moolah. Most of the time this model goes down to less than $1000, so we deem it unnecessary to spend this much on a gaming display unless you are buying two or three.
Thoughts on Choosing a Monitor Based on Budget
The number rule we always believe in when choosing monitors is to always manage your expectations in relation to the amount you are willing to spend. Monitors are technical marvels spawned from years of development and advancements, so we can't expect the latest and the greatest to come cheap.
We believe in the saying that you get what you pay for, but there are ways to avoid paying top dollars such as holiday sale events which will require patience and a bit of effort. We hope this article helps our readers close the gap in hunting for the best monitor, whether if its for enthusiast-level gaming or for creating works of art.