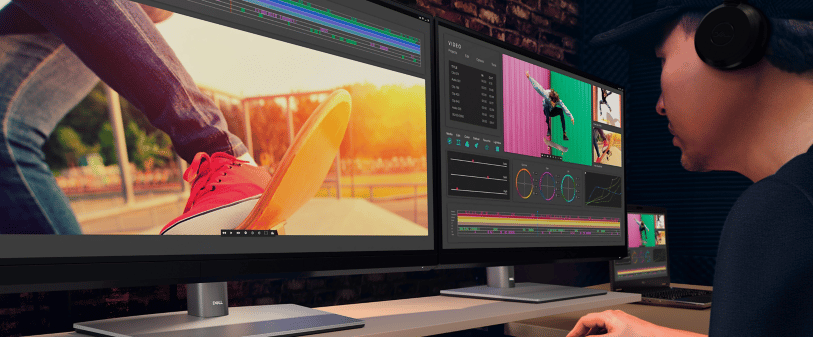 ---
We had a blast selecting the Editor's Choice Professional Monitors since it showed us how far panel technologies have come. Prosumer variants are easier to distinguish because you have to focus on their imaging performance, followed by the accompanying features.  There are numerous options out there, but these are our recent award winners for your consumption.
How We Select Editor's Choice Professional Monitors
Imaging Performance – Performance numbers like color accuracy, gamut coverage, and contrast are the most important characteristics. These are the bread and butter of prosumer models, especially those that are intended for editing or content creation. Manufacturers usually tweak their offerings from the factory, but there is usually some room for improvement in this regard.
We also factor in how good a monitor will be for entertainment purposes such as casual gaming or media and movie consumption. This is directly tied to the numbers above, but you also have to factor in HDR performance. Usability is important, and only top-tier performance at a low price can make us overlook it.
Design and Features – The accompanying features are a close second since functionality and usability are also part of a professional's requirements. Modern connectors like Thunderbolt port, webcam, and other useful add-ons that the owner can use to make his work better and easier. Many monitors have these upgrades now since work-from-home arrangements are still quite popular.
The other part of this consideration is of course the aesthetic and build quality of the monitors in question. An expensive product has to look good no matter what, so it seems that the small investment needed to own it is worth it. It also must be durable and ergonomic to avoid disturbances and breakage while its in use.
Value – It's no secret most of the Editor's Choice professional monitors we picked are expensive. They have every reason to command a premium considering their performance and their build quality. However, there are also some miracle products out there that have wallet-friendly price tags which offer more value to the consumer.
Our Editor's Choice Professional Monitors – Best for Business and Design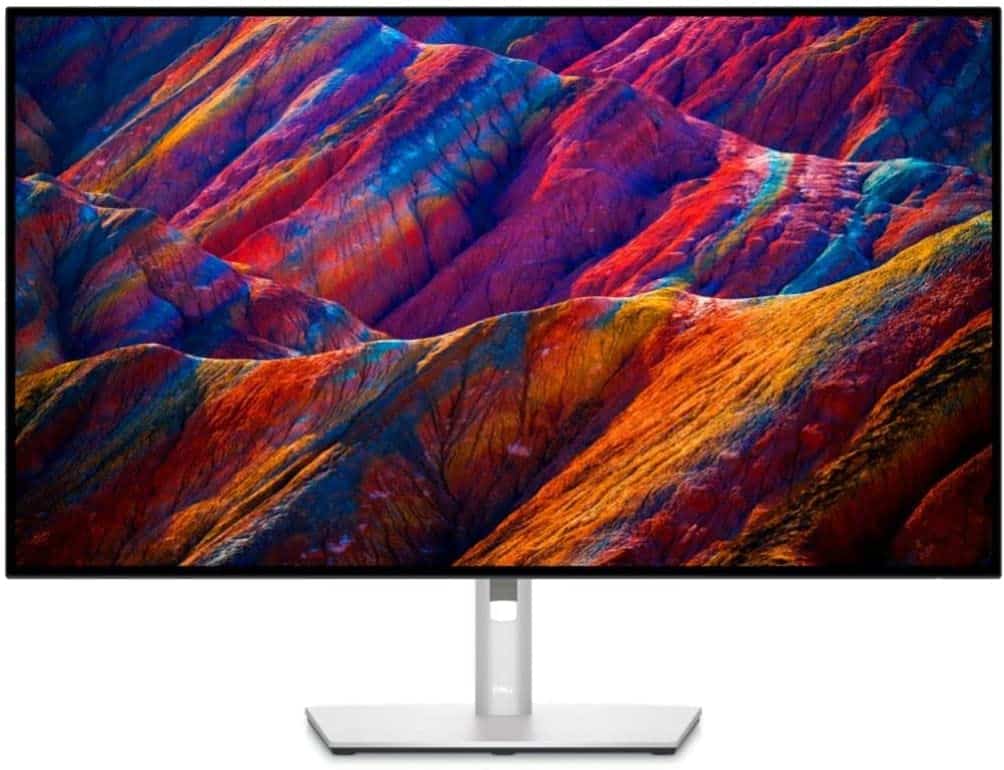 The Dell U3223QE is a fantastic monitor since it has all the right characteristics to be included in this article. It offers a pristine 4K IPS Black panel with excellent accuracy and gamut coverage so it's great for editing use. Its IPS Black upgrade also improved its contrast, so it has better black luminance than other IPS monitors that do not have special backlights.
It's also built like the brand's other flagships so it looks nice and it has premium materials with great construction quality. It even has an impressive connectivity layout which had the most sophisticated setups and users in mind. It is pricey for a 4K USB-C monitor, but its qualities make it a top-notch pick under a thousand bucks.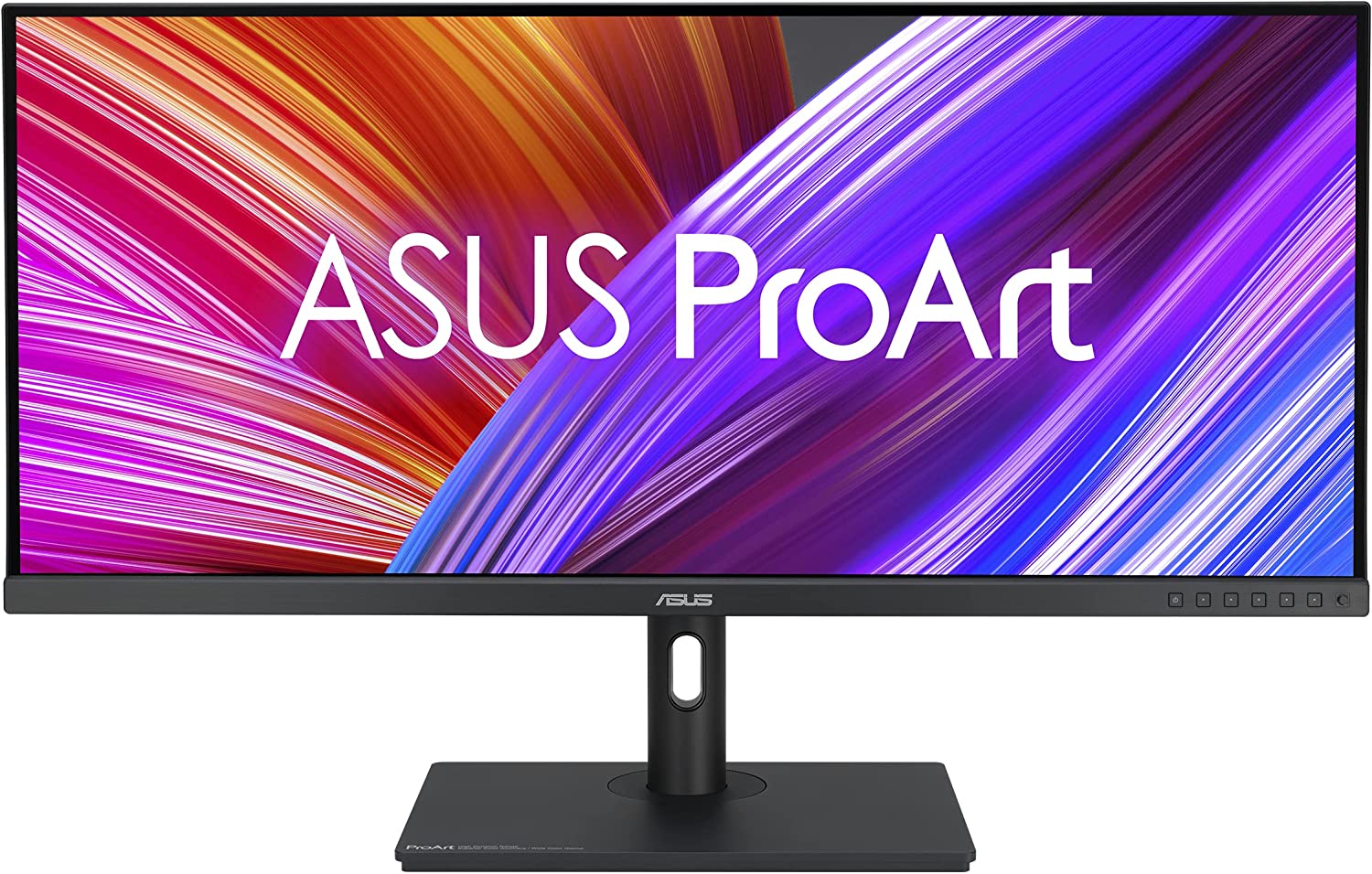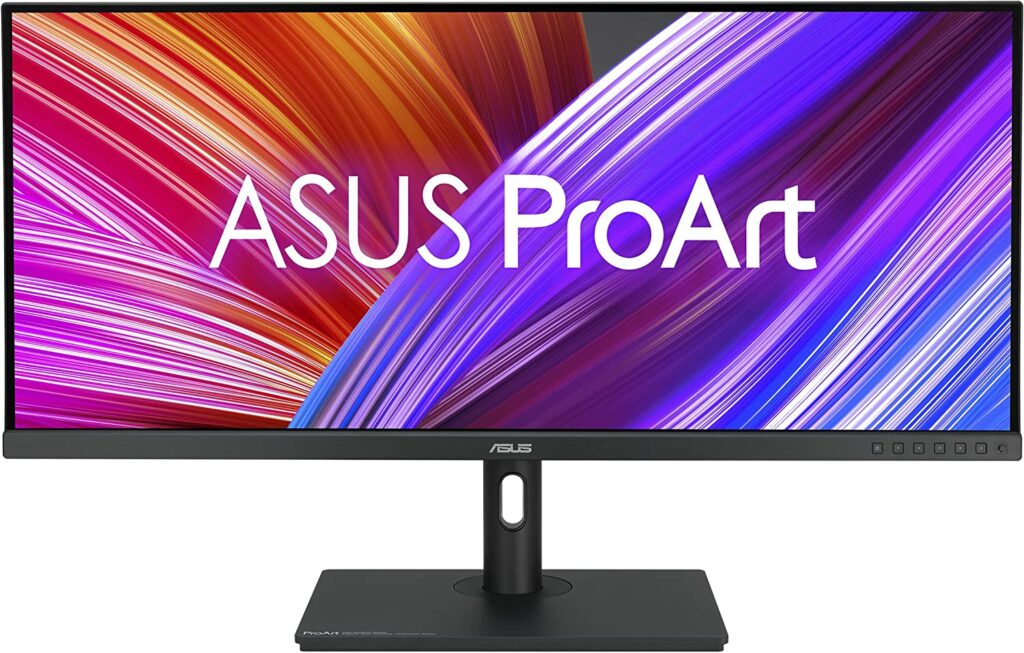 Asus couldn't let go of its gaming heritage when it produced the Asus ProArt PA348CGV. It's a 34-inch 1440p ultrawide monitor that's pre-calibrated for brilliant colors, but it also has a 120Hz refresh rate which makes it impressive for gaming purposes. It's also one of the few prosumer displays out there that have Adaptive Sync support so you don't have to worry about stuttering and tearing.
The Asus ProArt PA348CGV doesn't look like its ROG counterparts with its all-black scheme and streamlined form. We think it looks better that way, plus it's more durable and less prone to look worked out after a few years. Its connectivity layout is satisfying since it includes a 90-watt USB-C port for top-of-the-line laptops like the MacBook Pro.
Dell UP3221Q – Best Self-Calibrating Designer Monitor with Mini LEDs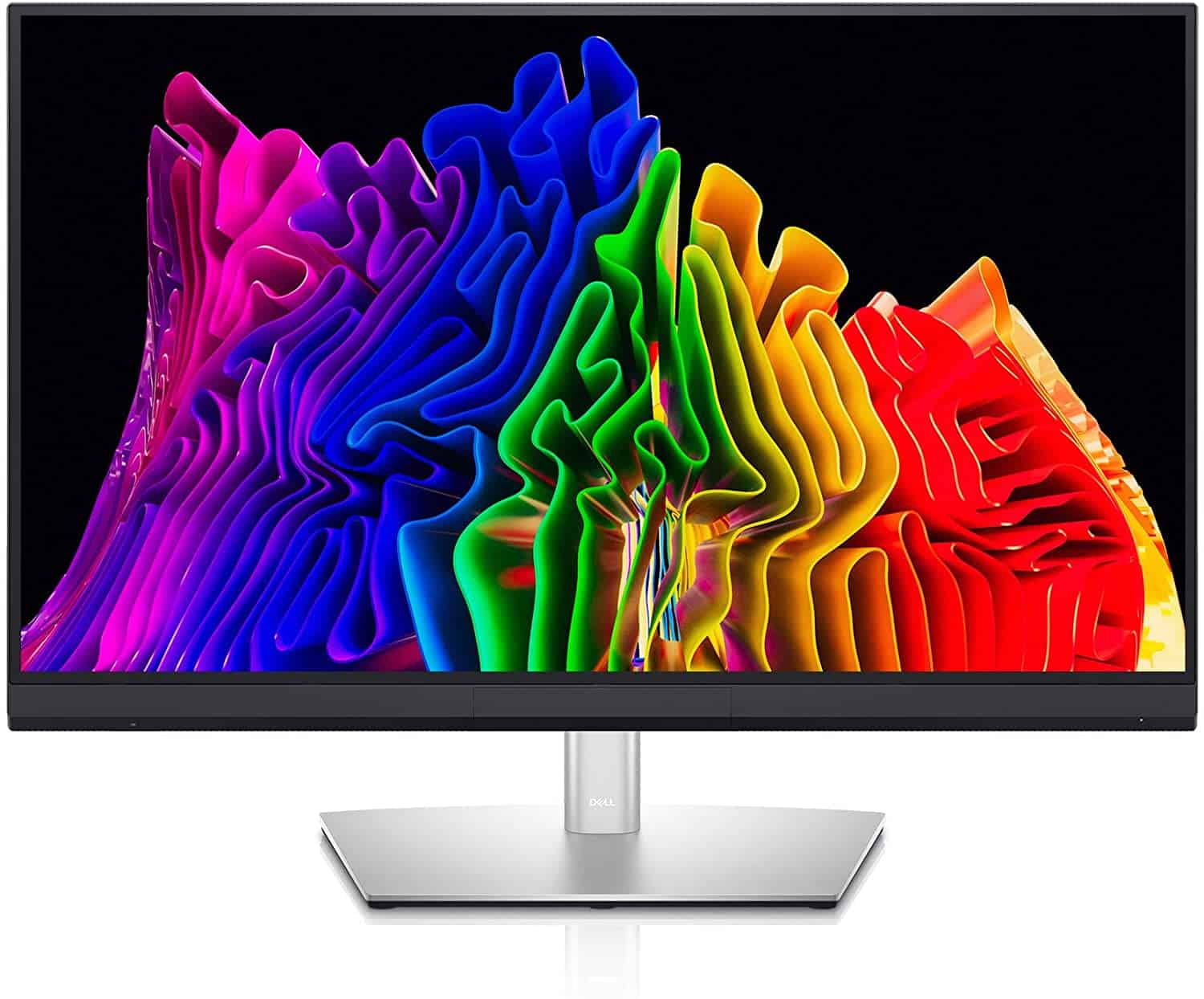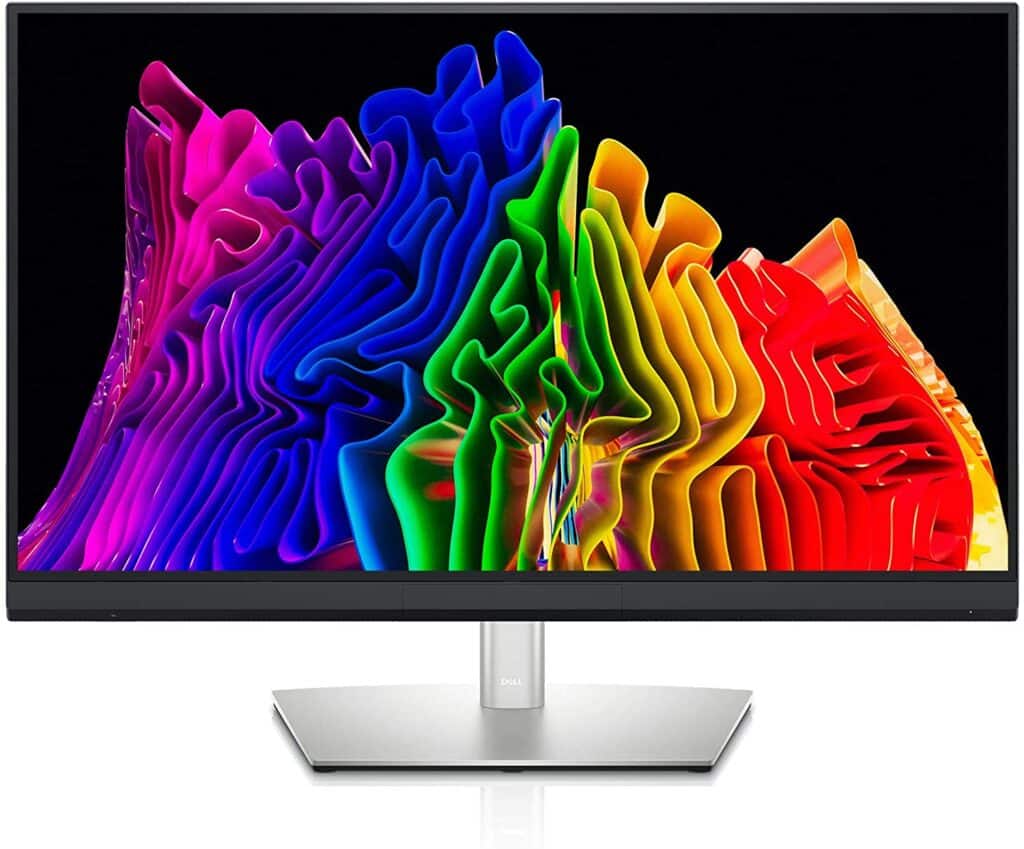 The  is one of the most impressive monitors we've reviewed in recent years, and it has every right to be here. It has a 4K IPS panel with a mini-LED backlight so it's capable of superb HDR performance with deep contrast and rich colors. It's also intended for editing use, so it is calibrated for maximum accuracy from the get-go.
However, what makes the UP3221Q top its competitors is its built-in colorimeter which pops in and out of the bottom of the screen. You can even configure it to calibrate the screen by itself so the process can stay out of your work's way. It's also equipped with other essential features like a powerful USB-C slot so professionals can conveniently utilize it.
LG 32EP950-B – Best 4K OLED Monitor for Editing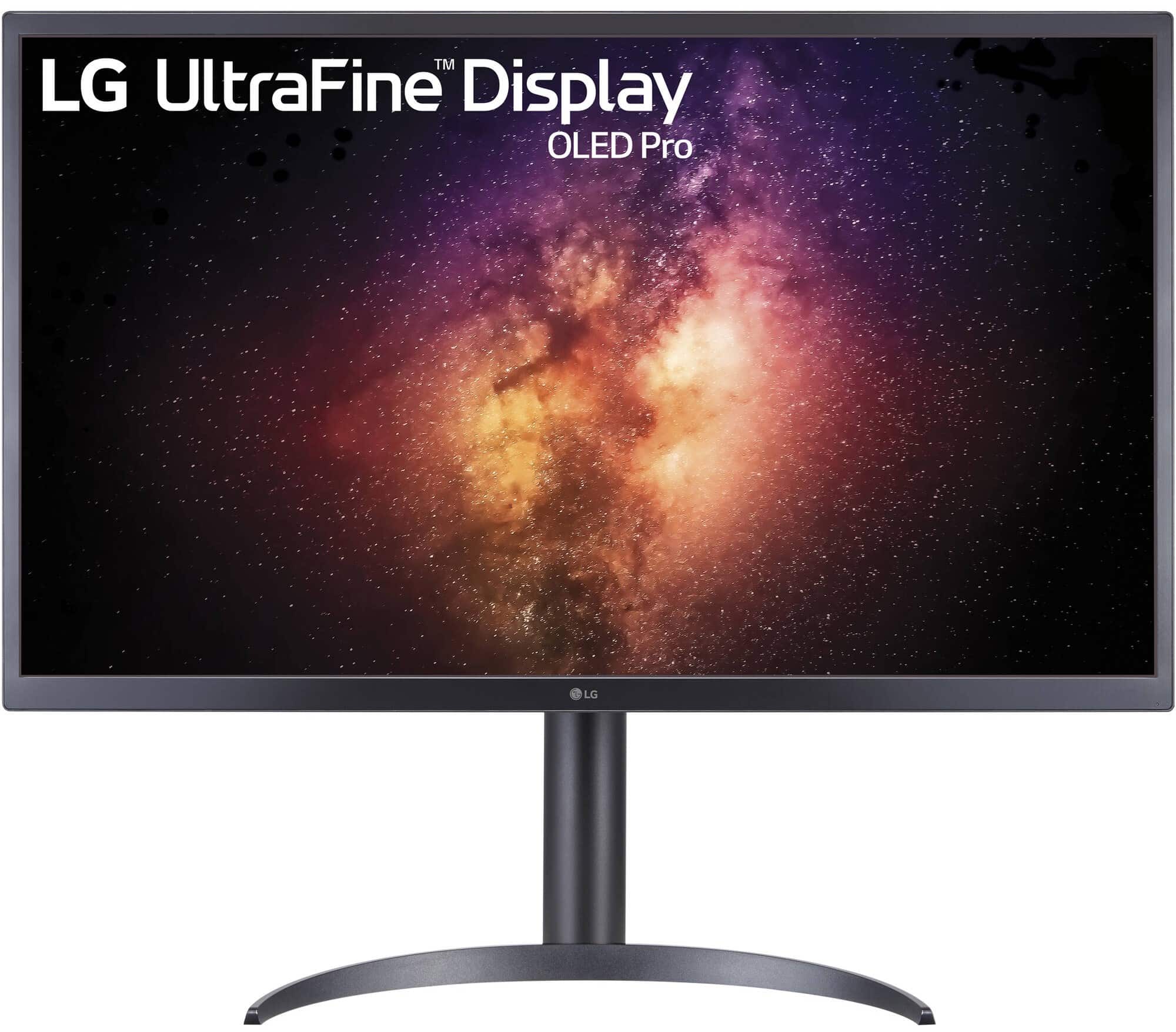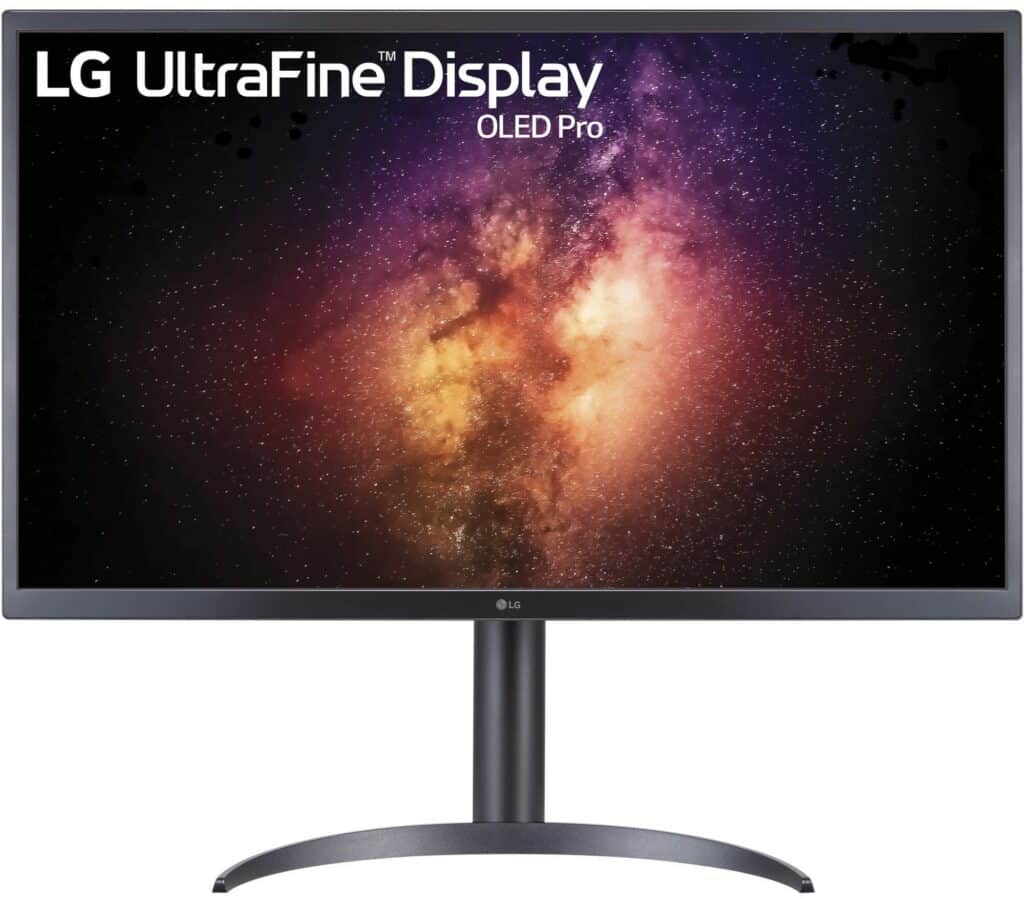 What sets the LG 32EP950-B apart from the other Editor's Choice professional monitors is its impressive OLED panel. The latter was customized for professional use instead of gaming or entertainment, so it is limited to 60Hz, unlike most OLED displays. This monitor almost fully covers the three popular gamut standards, plus it has excellent default and calibrated accuracy scores for each.
The isn't the most decorative monitor in the lineup, but that crescent-like thinness of the chassis is quite beautiful. We think the simplicity gives way to the screen's eye-popping qualities, so it's understandable. LG usually skimps when it comes to connectivity, but they did not overlook the need for modern connectors with this setup.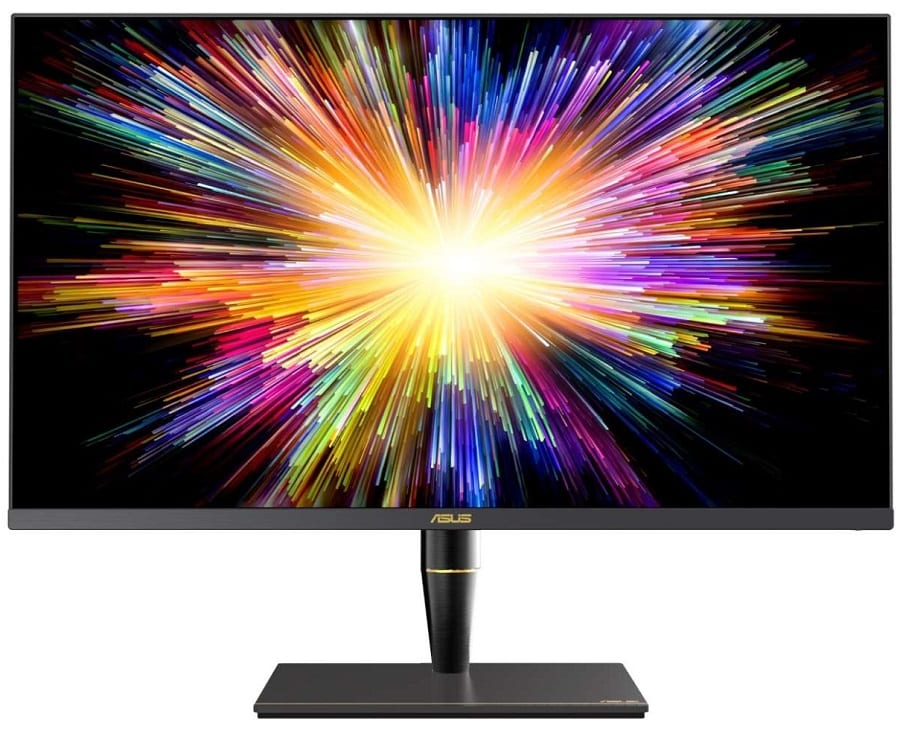 The Asus ProArt PA32UCX has been our flagship recommendation ever since it came out a few years ago. The latest version has a few variants, including a K version that includes a colorimeter in the box. The monitor's IPS panel with mini-LED has provided best-in-class accuracy and HDR performance ahead of everyone else.
It's also built like a tank with its attractive metal stand and robust chassis so you'll know that it will last quite a while. It's equipped with sufficient features that will allow you to maximize it as the centerpiece of your workstation setup. The PA32UCX has a colorimeter as mentioned, but it is still compatible with aftermarket tools if you prefer those.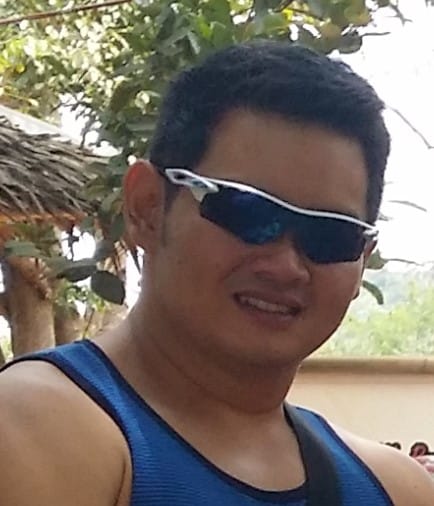 Paolo is a gaming veteran from the golden days of Doom and Warcraft. Since junior high, he has been building gaming systems for family, friends, and colleagues. High-performance monitors are one of his fixations; he believes that every citizen's right to enjoy one. He has gone through several pieces of hardware in pursuit of every bit of performance gain, much to the dismay of his wallet. He has also spent half a decade researching, reviewing, and writing about these products and now has over 1400 articles about the best gaming tech under his belt.