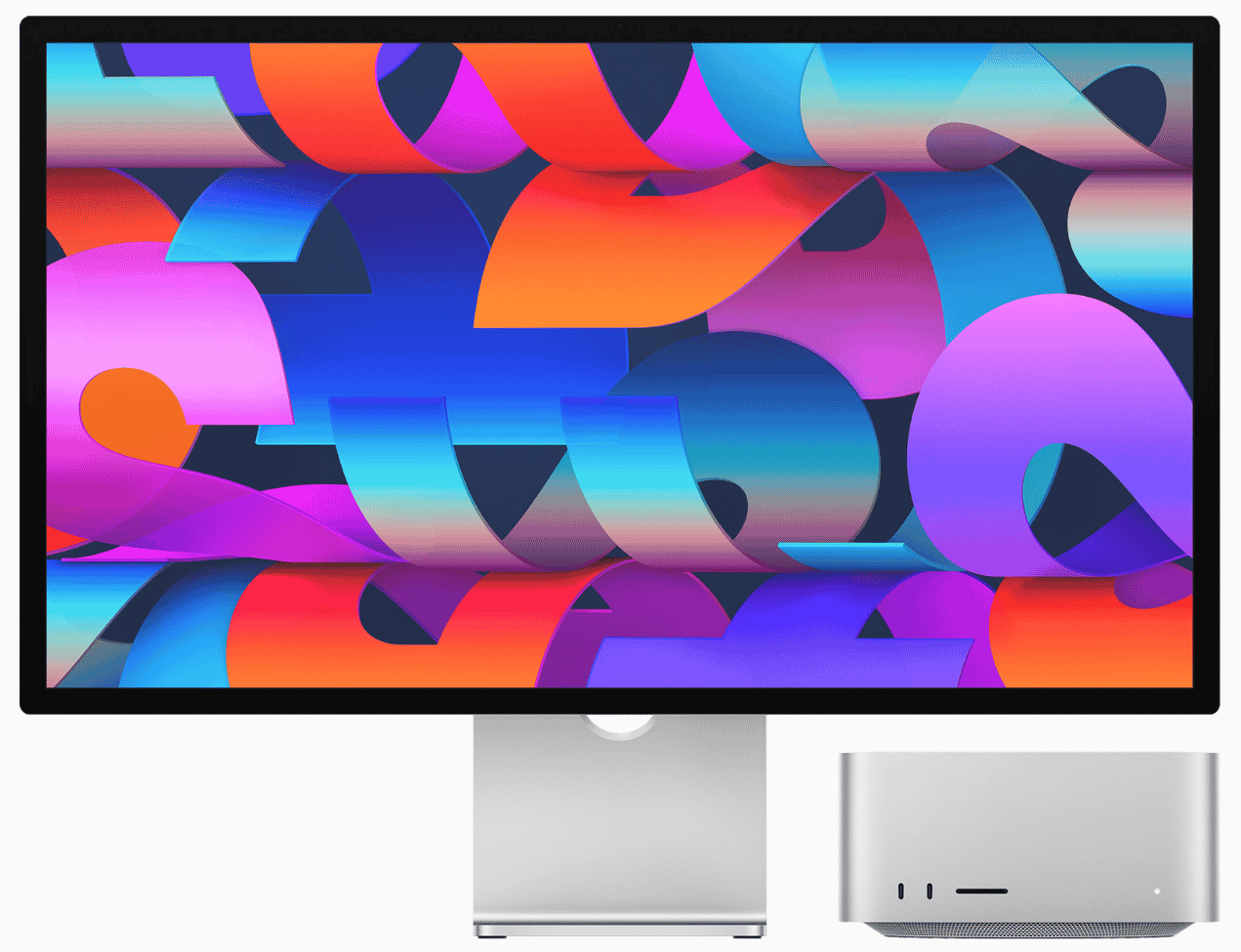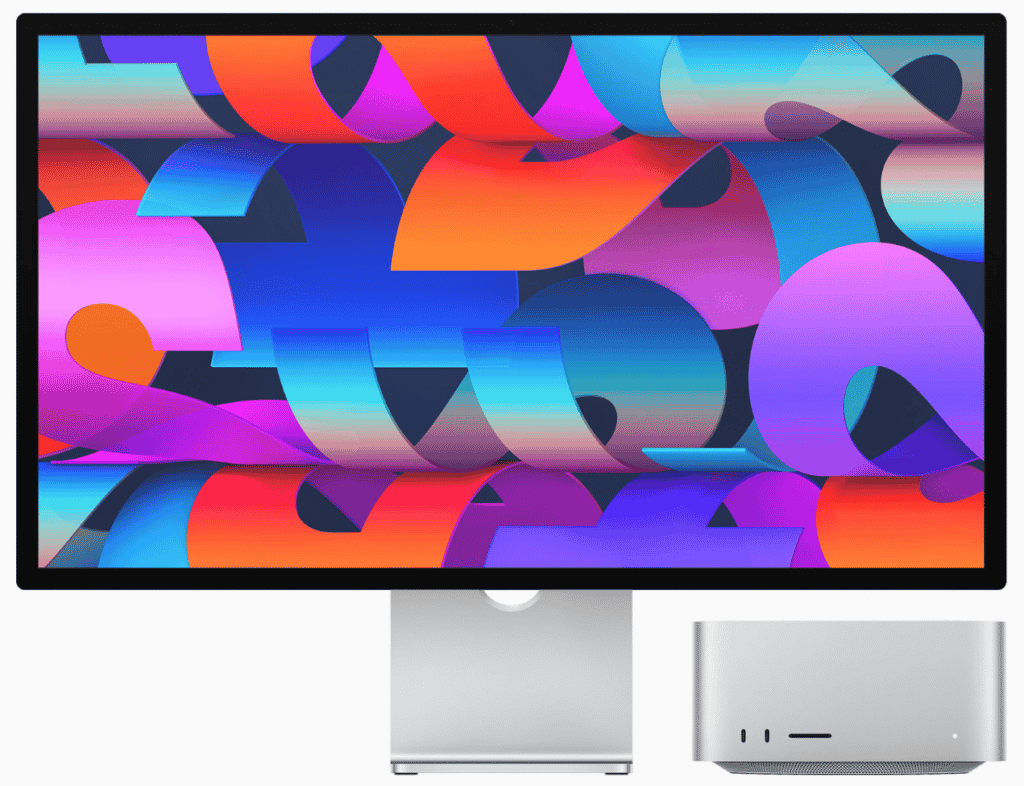 There are a lot of excellent Apple Studio Display alternatives if you look beyond the fruit logo at the back of the display. Not everyone has the special 5K Retina panel, but you can get better value based on performance. The Studio Display costs anywhere from $1599 to $2299 depending on configuration, and that already buys you more features and specialization if you go with a regular monitor.
We handpicked compelling Apple Studio Display Alternatives that fit the description so you can make a practical choice. Every specification will not be comparable, but we're looking at imaging performance at better price points. You won't get some of the Studio Display's proprietary characteristics, but that's one of the things many would rather avoid so as not to be limited to Apple's ecosystem.
Updated March 2023
Apple Studio Display – What Makes It Great?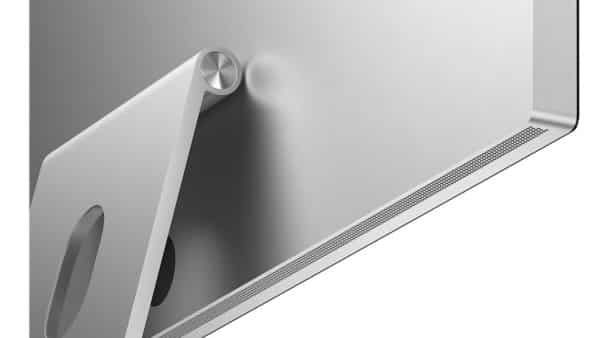 The Apple Studio Display's main weapon is its 27-inch 5K Retina display with a unique 5120 x 2880 resolution. That equates to 218 PPI, so it is extra sharp and detailed like all the Retina displays you will find on Apple's products. It also has a wide gamut of coverage and excellent accuracy, so it's readily ideal for editing work and content creation.
It also has features that add to its flexibility, such as its 12MP built-in webcam and a dedicated processor to help maximize its potential. It's built to integrate with Apple's products seamlessly, plus it looks the part with its fashionable, high-end design. But it's very expensive, and it's behind certain paywalls to get essentials like an adjustable stand, so it is not the best option despite the niceties above.
You can read our full review of the Apple Studio Display here if you want to know more.
The Four Best Apple Studio Display Alternatives 2023
It's best to check these Apple Studio alternatives first before pulling the trigger since they offer better bang for your buck. What's funny is that all of them include adjustable stands for the price, but you don't get the webcam and the exclusive processor with the other options. But to be honest, performance matters more than anything except if you are bound by budget constraints.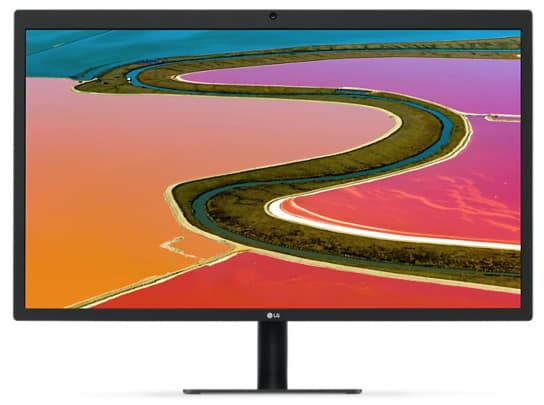 Buy Now from Amazon
The LG UltraFine 5K 27MD5KL-B has been around for some time, but it is the one true alternative to the Apple Studio Display. It has practically the same specs, starting with its 5120 x 2880 IPS panel which offers comparable imaging performance. It's a love child between Apple and LG who collaborated to create a display for Macs when the former wasn't selling any standalone displays.
It features Thunderbolt 3 connectivity and a built-in webcam which became popular on display products during the popularity of remote work because of the pandemic. It only uses USB-C ports, so you might need adapters to go with it if you are using Windows PCs. It's not particularly cheap, but it costs half of what a full-packaged Studio Display requires for ownership.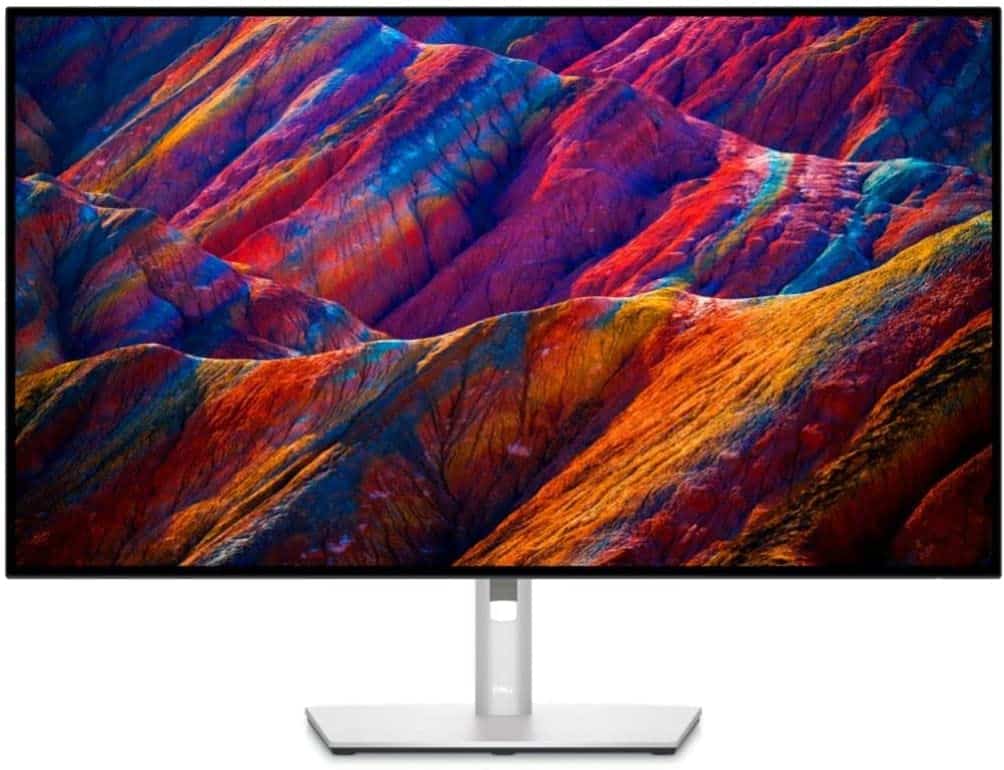 The Dell UltraSharp U3223QE is one of this year's most stunning when it comes to image quality and design. The premium monitor features a new panel type called IPS Black which has improved contrast unlike all the other IPS modules out there. It put up top scores in both default and calibrated states, making it a suitable candidate for professional use and one of our Editor's Choice winners for 2023.
The Dell UltraSharp U3223QE looks good, but it's also equipped with all the right features such as its 90-watt USB-C slot. It's designed from the ground up for flexibility and functionality, plus it looks quite good next to Apple products as well.  It doesn't have gimmicky speakers and a built-in webcam, but it will get the job done at half the cost of the full Studio Display package.
Note: It's also available in a smaller variant (Dell UltraSharp U2723QE), and it should be your pick if pixel density and sharpness are a priority.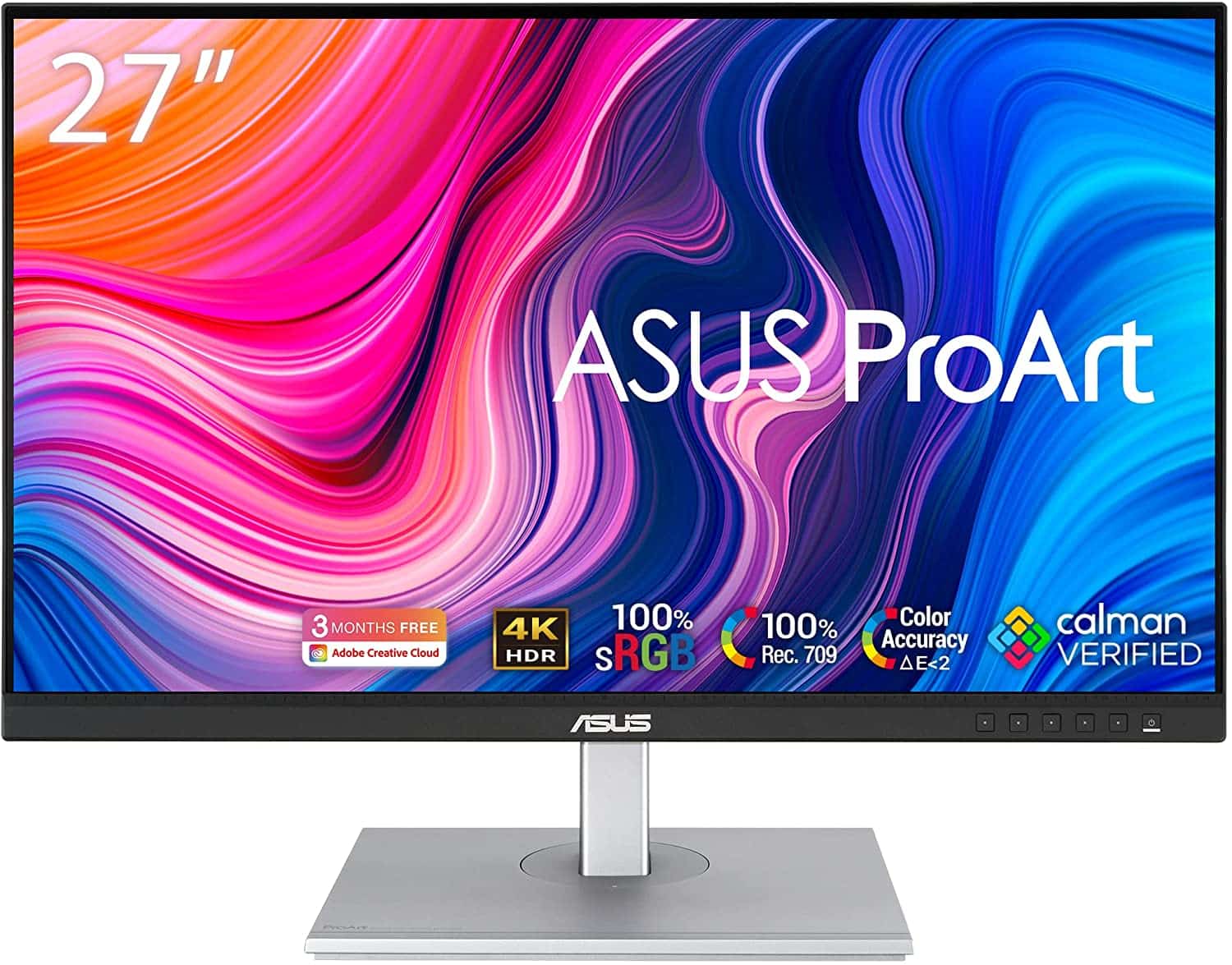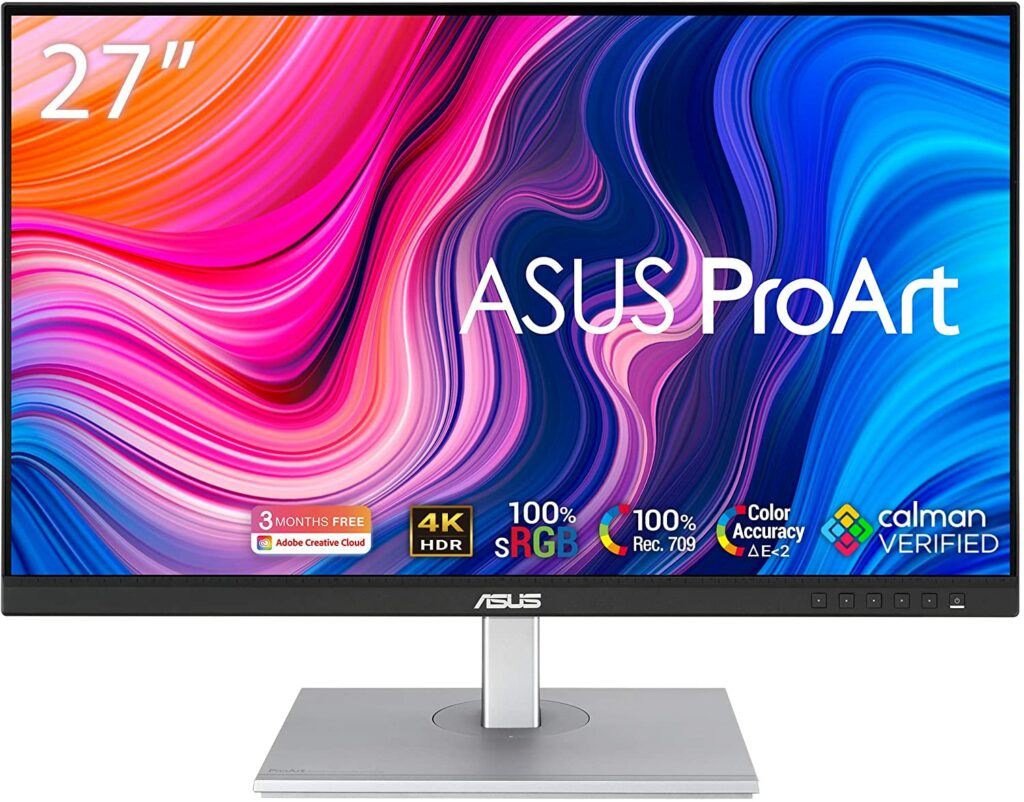 The Asus ProArt PA279CV is one of the very few budget-friendly Apple Studio Display alternatives you can consider. It has a pre-calibrated 4K IPS panel that supports a host of gamut filters which are normally used for production and media creation. It is tough to beat in this regard at the $500 price point, so it's easily one of our go-to recommendations for the budget-conscious.
The Asus ProArt PA279CV still includes essential physical features like USB-C connectivity that supports video inputs. It also includes a fully ergonomic stand for the price at a price where you can afford up to two or three with the amount the Studio Display is asking for. It is also available in a larger format with more features (Asus ProArt PA329CV), but at a higher price.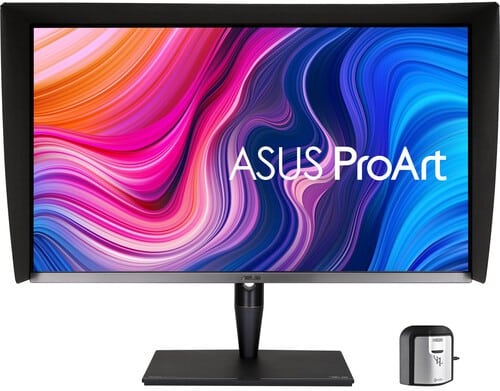 The Asus ProArt PA32UCX is for users with an unrestricted budget and a higher requirement for image quality. This monitor has a full mini LED backlight which enables brilliant HDR performance to go with its incredible accuracy and contrast. It has incredible staying power in the market because of how good it is, so you can find K variants that include colorimeters to guarantee superb accuracy all the time.
The PA32UCX is also a Thunderbolt 3 monitor so it provides charging and receives video signals from your MacBook or PC via a single cable. It's built exquisitely so it is durable and attractive, but it's a bit thick since it has fans for the mini LED array inside it. It's considerably more expensive than the Studio Display, but it is one of the best monitors money can buy right now.
About the Author: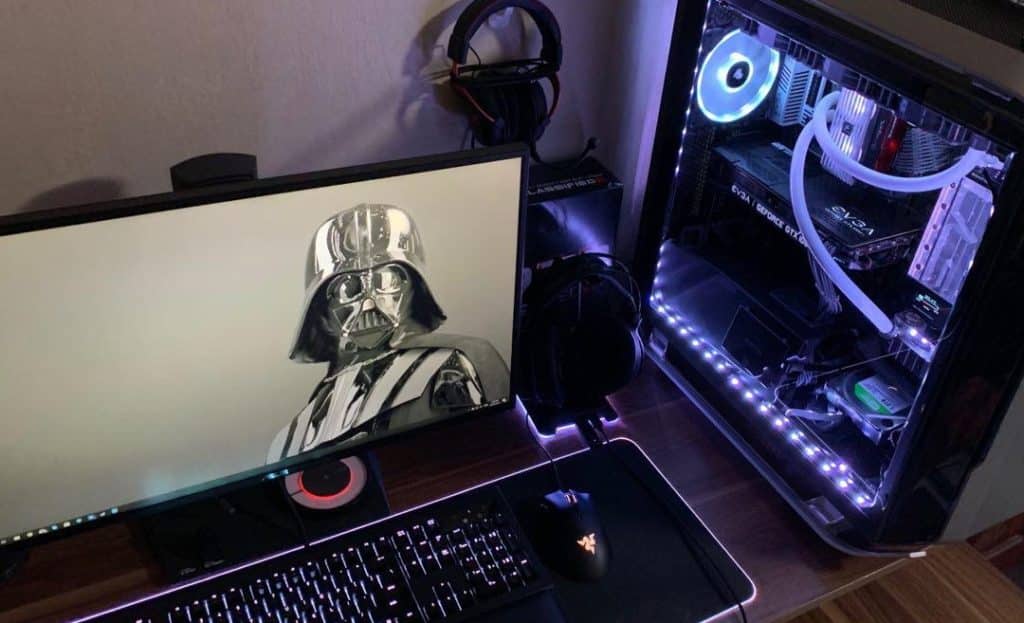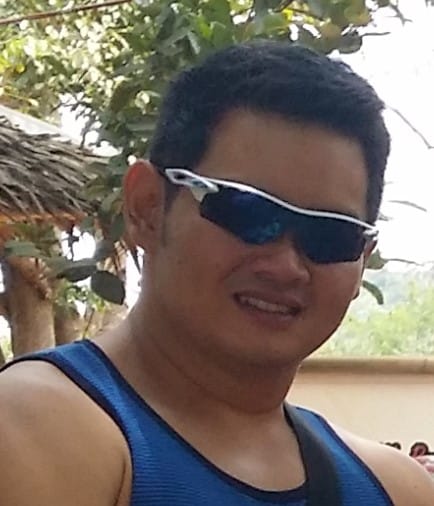 Paolo is a gaming veteran since the golden days of Doom and Warcraft and has been building gaming systems for family, friends, and colleagues since junior high. High-performance monitors are one of his fixations and he believes that it's every citizen's right to enjoy one. He has gone through several pieces of hardware in pursuit of every bit of performance gain, much to the dismay of his wallet. He now works with Monitornerds to scrutinize the latest gear to create reviews that accentuate the seldom explained aspects of a PC monitor.