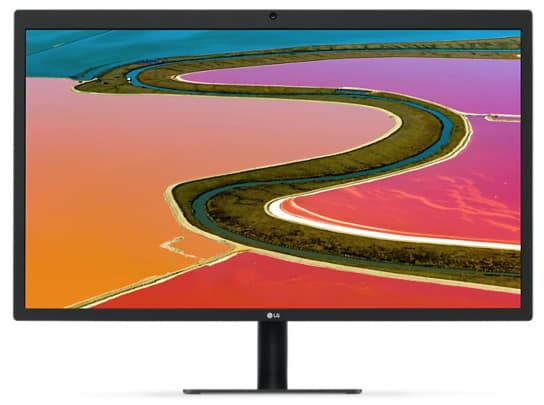 LG UltraFine 5k monitor Review
Pushed by Apple and even announced at an Apple event, alongside Apple's new MacBook Pro, the LG UltraFine 5k monitor opens up new ways of looking at the high-end monitor market. An impressive display with elegantly simple design cues from a time not so long ago, with the refinement that nurtures thoughts of professionalism and class. This 5k monitor boasts an incredible 14.7 million pixels across a 27-inch screen, all the while, wearing its amazing range of colors with pride on a meticulously clear IPS panel.
Review of LG UltaFine 5k monitor – The Design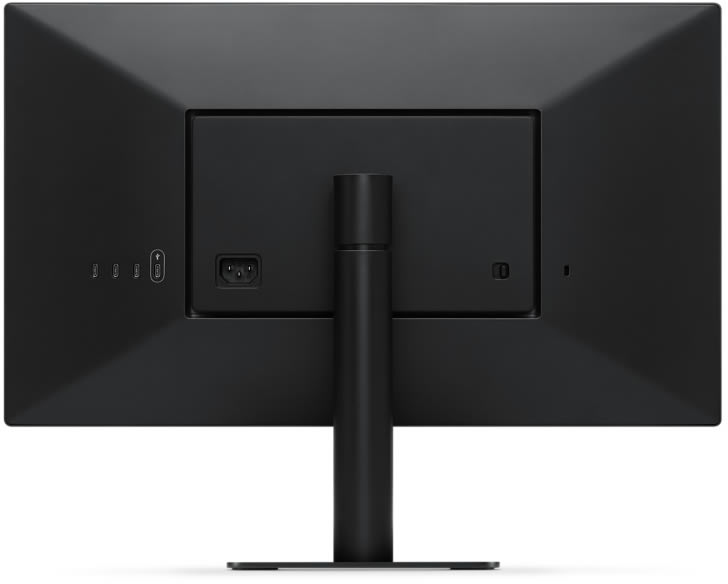 The LG UltraFine 5k display goes for a realistically classic look in an age where the future always seems like it's right around the corner. Hard lines with soft edges, the LG UltraFine leaves just enough frame room to focus your attention on the alluring display while not being an immersion breaking distraction. The monitor also boasts a "no buttons" frame, polishing the clean look it goes for. It also packs in a pair of stereo speakers, a front-facing camera, and three USB type C ports. The monitor can also be adjusted to your desired stance; featuring a telescopic height adjustment lift for elevation and a smooth swivel for the angle.
As far as audio/video connections go, the LG UltraFine is rather limited. It's fitted with a lone Thunderbolt 3 port. This makes sense, given that Apple would like some sort of exclusivity with the monitor, seeing as it worked closely with LG to integrate its own technology into the monitor. Unfortunately, this also means that the monitor is effectively incompatible with anything without a Thunderbolt 3 port, which isn't as common as an HDMI or DisplayPort.
The Display of LG UltraFine 5k

The display on the LG UltraFine is the coup de grace of this review. The display itself runs at a 5k resolution, which is 5120×2880. That's close to five times your regular FHD 1080 monitor's display range. With a 27 inch display, the LG UltraFine really uses that pixel density well, so well in fact, that no matter how hard you squint, you're not going to be able to discern the gap between the pixels without some sort of aid.
Incredibly crystal clear and pristine, the monitor instantly brings to mind the idea of a window to another world, sharp and vivid. The picture is almost hyper-realistic at times, with motion seeming so real that getting immersed without even knowing it wouldn't be surprising in the slightest. All this is the work of a rather wide gamut of colors, similar to the technology used on Apple's previous Retina displays. It's beautifully topped off with an IPS panel that is clear enough to seem like it doesn't exist but gives the monitor an immense level of depth that adds to the realism and makes viewing pleasure, at any angle.
At 5k HD, and all the features included, the LG UltraFine is going to look amazing, no matter what you run. But keep in mind that you'd need a rather high-end, modern graphics card to pull off a decent 60fps with most of the newer games. Bridging cards with an SLI or CrossFire bridge would work to your advantage with lower spec cards, in this case; and if you've got DX12/Vulcan to play around with, you're going to get much more performance out of the bridges, without the need of CrossFire or SLI.
Aside from that, there's also the hurdle of that thunderbolt port. I understand that it isn't every motherboard and system that gets shipped with a thunderbolt port and that not every gamer picks up a Macbook hoping to run Star Citizen ramped to the max. But if you happen to have one, this would pretty much be a sweet addition to your rig. Apple isn't marketing this as a gaming monitor, per se, but is leaning it towards much tame tamer applications.
Verdict
The LG UltraFine 5k monitor is close to what a dream can feel like, but it is still a bit out of reach in the current generation, with the requirement of a thunderbolt port. Breathtaking visuals and sleek charm help sell the little piece of the future that happens to be stuck in our past. Maybe in a few years, the addition of Thunderbolt 3 ports on all our tech will make this a much more tempting deal.
A great balance between price and cutting-edge tech, at $1000, this monitor might just be worth the upgrades it would need to unleash its true potential and charm to an entire generation. It's also one of the few that are worthy alternatives to the newer and supposedly better Apple Studio Display. If Apple gets this right, these babies will be the norm in a couple of years, which I'd gladly look forward to.
Editor's Note: The LG UltraFine 5K has been phased out for quite some time for several reasons. However, don't fret since LG has spawned newer and better Thunderbolt 3-equipped monitors such as the LG 32UL950 or the LG 34WK95U.