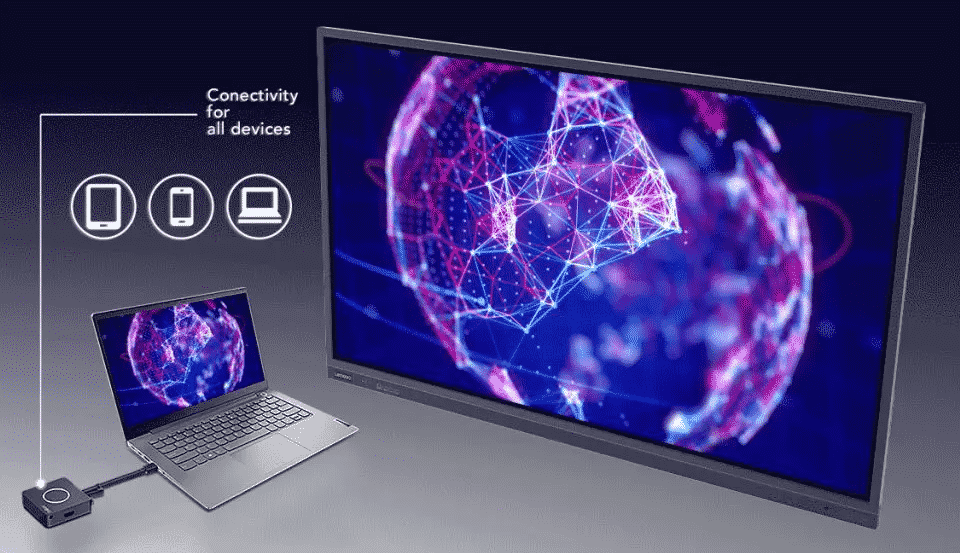 Lenovo gave us a sneak peek of their upcoming Large Format ThinkVision Displays ahead of next month's CES 2022. This isn't your usual LFGD like the Aorus FV43U since the brand went crazy with the term large format. They introduced the Lenovo ThinkVision T65, T75, and the T86, and they don't seem just like any monitor the brand has offered in recent times.
But that's because each of the numbers on each model corresponds to their respective diagonal sizes. The series starts with the T65 at 65 inches followed by the T75 at 75 inches, and finally, the T86 which sits at a humongous 86 inches. These three new monitors are meant for business use rather than entertainment, but they are meant to be very flexible in that regard.
Lenovo ThinkVision T65, T75, and T86 Tale of the Tape
The Lenovo ThinkVision large format displays all have 4K IPS panels with 60Hz refresh rates and 400 cd/m2 backlights. They all have 8ms response times and 1200:1 contrast ratios and are advertised with 85% NTSC coverage and HDR10 compatibility. All models are 20-point touch-capable since they are interactive monitors that are designed for collaboration and conferencing.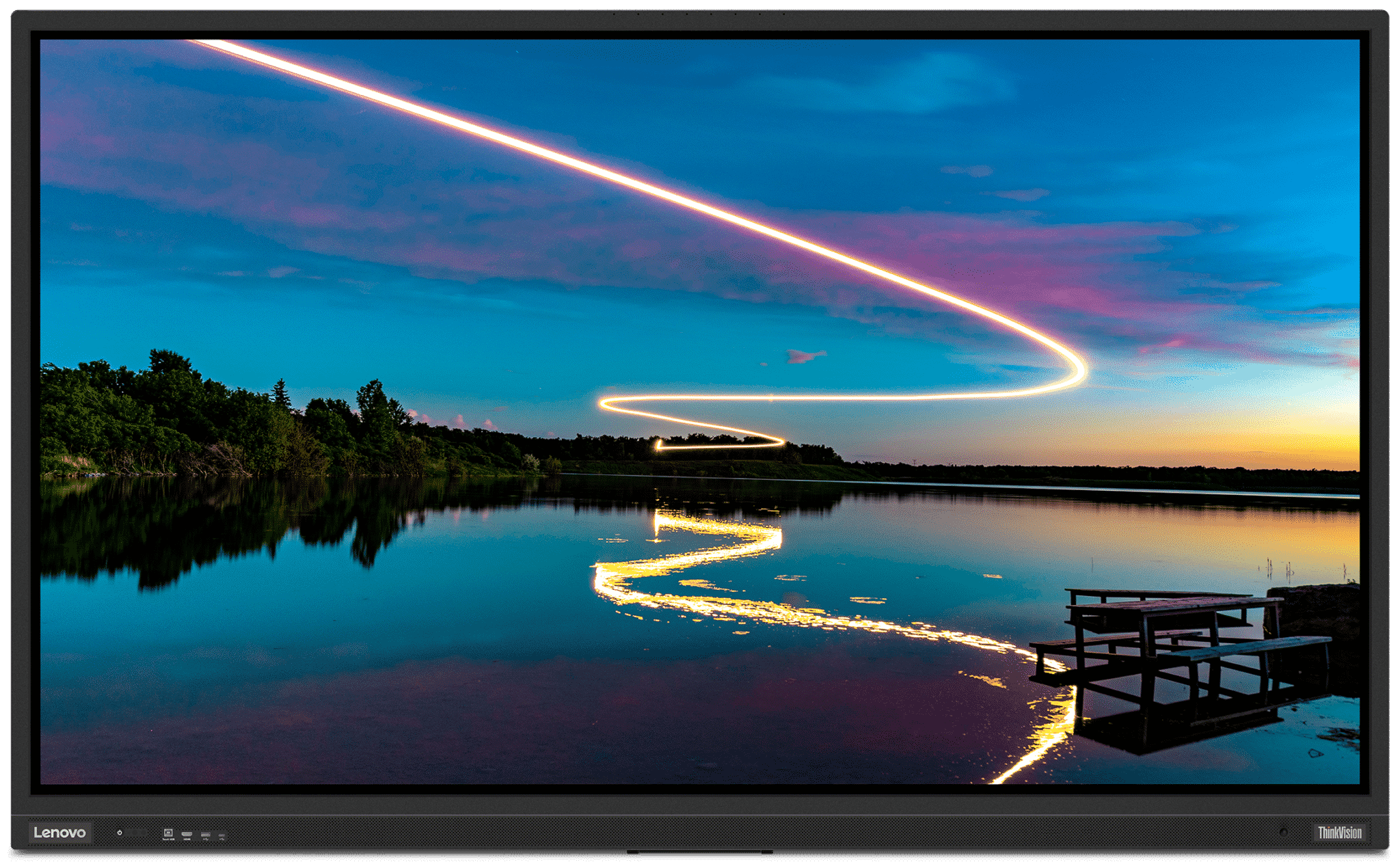 Lenovo ThinkVision T86
The Lenovo T65, T75, and TG86 all have integrated software with smart interfaces for effortless and intuitive interaction. This system is powered by Android 9.0 along with a quad-core ARM Cortex A73 CPU and an ARM Mali-G52 MC2 GPU. The screens also have 4GB of memory and 64GB of internal storage, so they can function as a standalone system if need be.
Another feature that stands out for the large format ThinkVision displays is their detachable 4K cameras with voice tracking and AI functions. It has eight array microphones along with two 15-watt speakers, so speaking and listening should be pretty crisp and clear. These main features are intended for their interactive and collaborative uses, enabling them to be more productive and efficient for the benefit of everyone involved.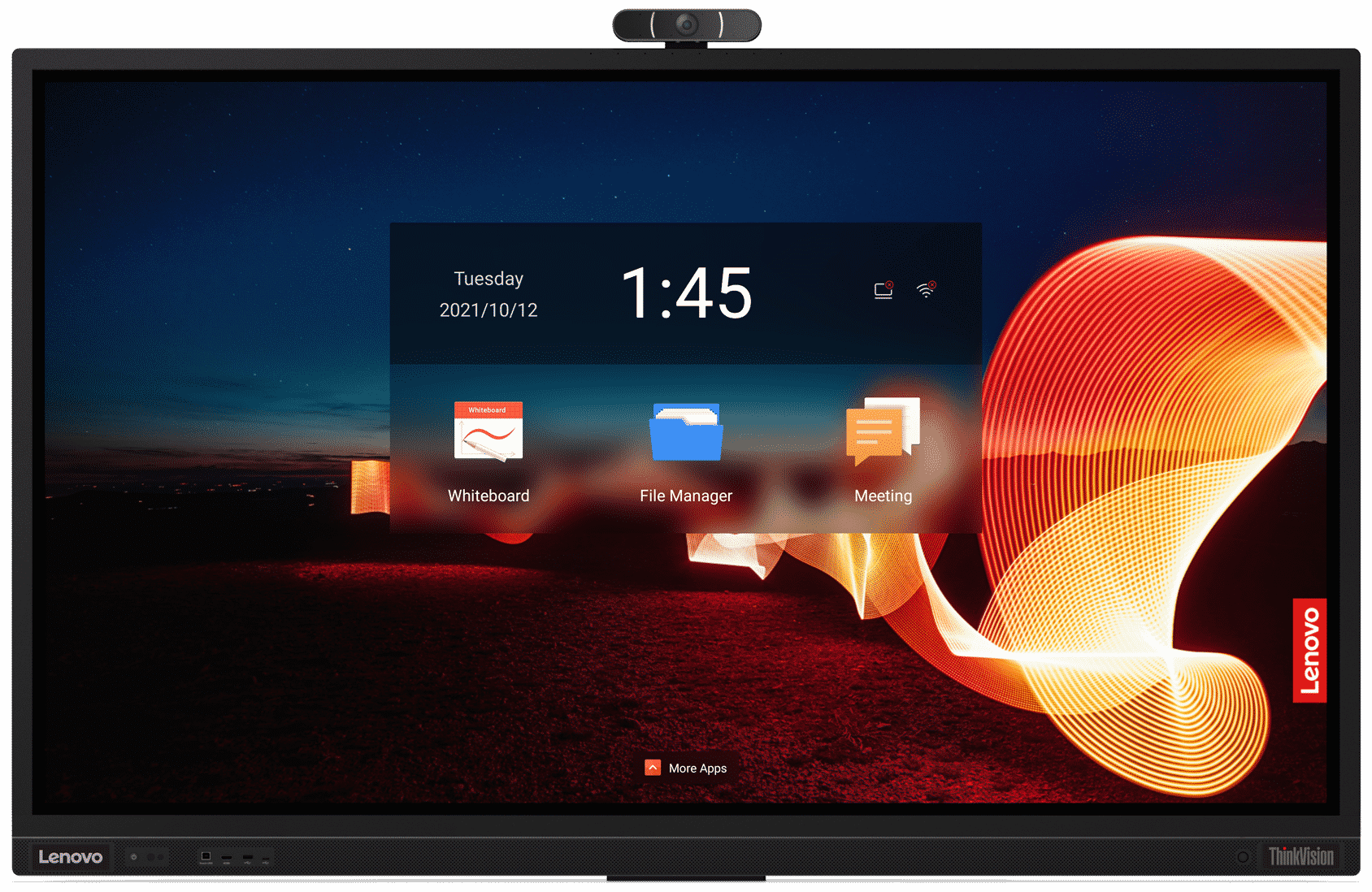 Lenovo ThinkVision T75
Of course, all three are equipped with plenty of connectivity features that are laid out across three sides of the monitor. The front input layout includes USB type-B touch, HDMI 2.0, USB 3.0, USB-C PD15W while the bottom houses VGA, AV input, USB 2.0, two RJ45 LAN ports, RS232, HDMI 2.0 out, S/PDIF Out, Mic input, and a card reader. The side inputs include three more HDMI 2.0 inputs, two USB 3.0 slots, USB-C PD15W, VGA in, and another USB Type B slot.
All three monitors also support wireless connectivity via the W20 dongle, along with two-way control between the screen and the host device for better flexibility. You have to buy the W20 dongle separately, but that's acceptable for an enterprise product like these monitors.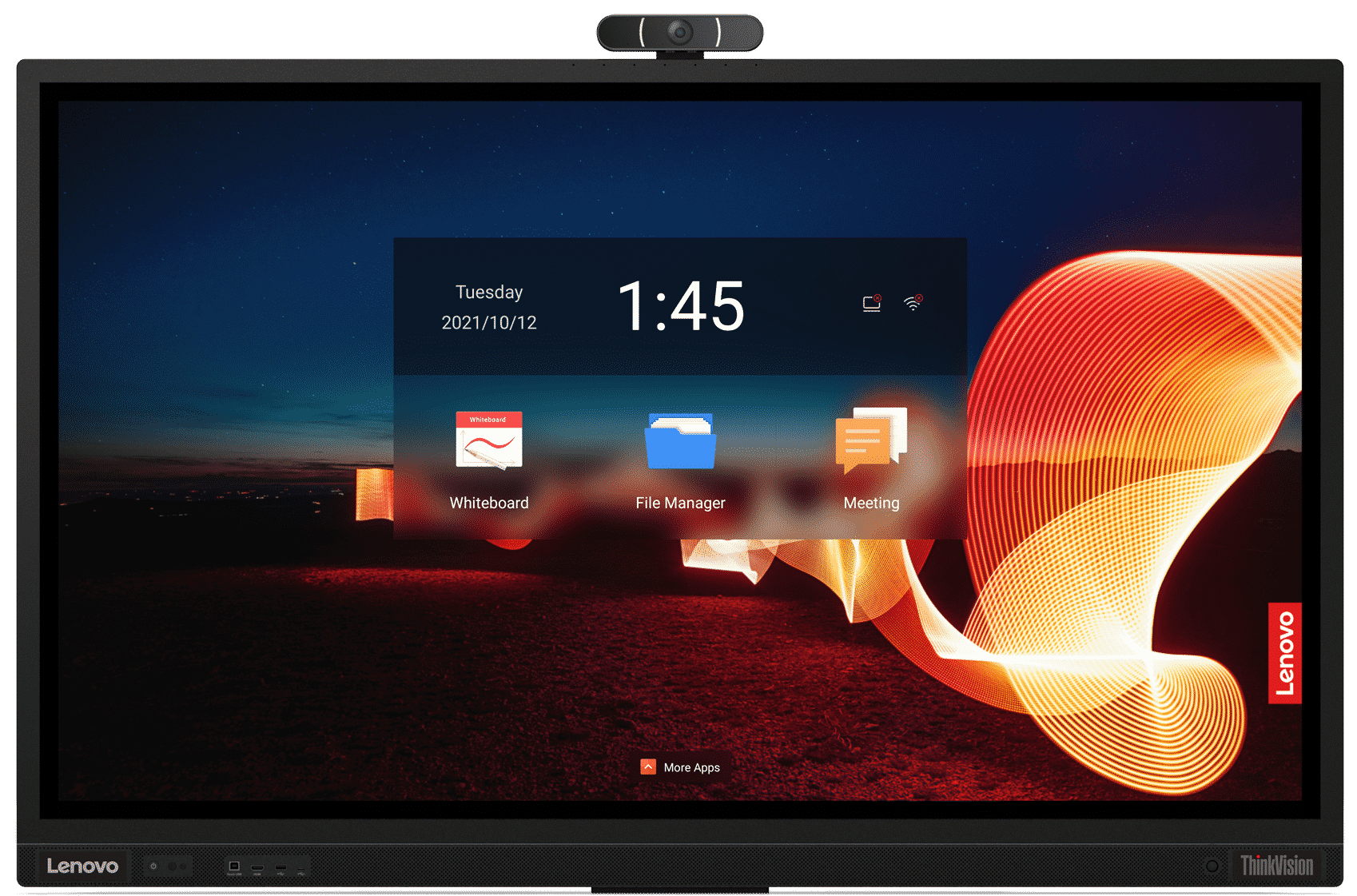 Lenovo ThinkVision T65
That's a handful, but it's designed to be utilized by multiple systems for conferences, meetings, and collaboration sessions. The monitor also has a human presence detector and automatic brightness adjustment to help it ensure comfortable and eco-friendly use.
The Lenovo ThinkVision T65, T75, and T86 Large Format displays are scheduled to be officially announced at CES 2022 next month. The company will begin selling it by April 2022 with the Lenovo ThinkVision T65 starting at $4999, followed by the ThinkVision T75 at $6999, and finally the ThinkVision T86 at $7999. Keep checking this page for the latest information if you are interested in growing your business with these productivity tools.