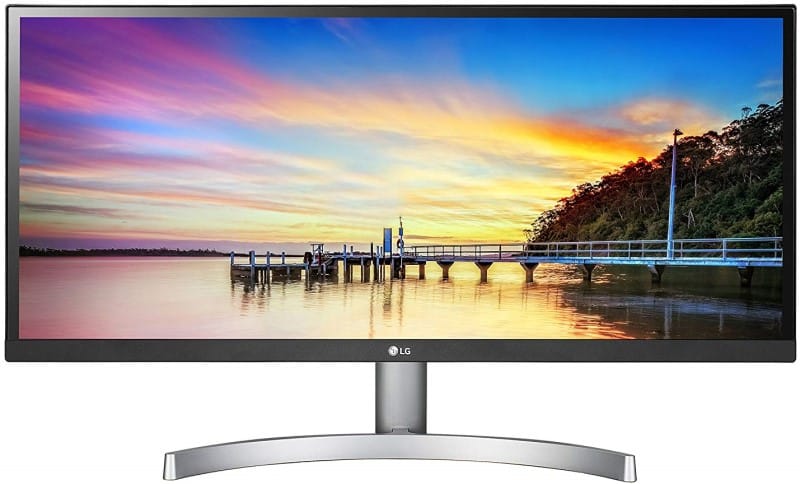 The LG 29WK600 is an affordable, 2560 x 1080 IPS monitor that is designed to offer fantastic performance for everyday use. This model is smaller than the typical ultrawides that are popular today, but it does have its value for budget or office builds that will benefit from the extra space. The LG 29WK600 is cheap as far as special monitors go, but its qualities might surprise you.

LG 29WK600 Specifications
Screen Size: 29 Inches
Resolution: 2560 x 1080
Aspect Ratio: 21:9
Panel Technology: In-Plane Switching (IPS)
Refresh Rate: 75Hz
Response Time: 5ms
Contrast Ratio: 1000:1 (Static)
Brightness: 300 cd/m²
Built-in Speakers: Yes 2 x 5 Watts
Stand: Height – No
Stand: Tilt – Yes
Stand: Swivel – No
VESA Compatibility: Yes
Connectivity: DisplayPort 1.2 x 1, HDMI 0x 2, 3.5mm Audio Jack
Dimensions with Stand(WxHxD): 27.48″ x 16.18″ x 8.24″
Weight: 64lbs

Design and Features
The LG 29WK600 shares some aesthetic elements with the upper-class variants of the brand such as the LG 49WL95C and the 34WK95U despite being exponentially cheaper. The device is finished in matte white and silver, but the thin bezels are matte black. The screen appears borderless when its turned off, but inner borders are still present when the screen is in use.
The LG 29WK600's upgrade over its predecessors starts with more streamlined proportions and a more premium feel. The device is an ultrawide, but it is no bigger than two 22-inch displays set by side. You are still going to need a decent-sized desk for this model, but its size is noticeably more discreet and manageable compared to its 34-inch siblings.
It's also apparent that the tech giant did not skimp on build quality for the wallet-friendly LG 29WK600. The plastic panels feel solid and sturdy, and there are no visible gaps in the seams or the edges. There is a slight wobble on the stand, but the monitor is steady and well-balanced.
The LG 29WK600 even features the OSD joystick at the center of the bottom bezel for easy access, along with a well-equipped menu system that includes ten presets. You can also use LG's On-Screen Control with this model, so adjusting the screen doesn't have to be troublesome at all.
This model also features the newer ArcLine stand which looks timeless and responsible for the LG 29WK600's premium look. However, the monitor's orientation towards the budget market dictated that it doesn't come with a complete range of ergonomics. You can only tilt the display, but you can also replace this part with a VESA mount if you need more flexibility.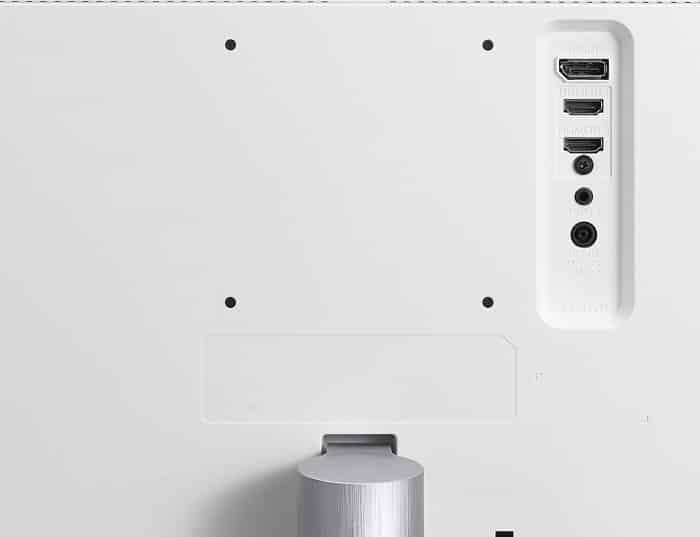 The LG 29WK600 keeps its connectivity layout, but that treatment is common among many of the brand's monitors, including their top-tier models. The panel at the rear includes a single DisplayPort 1.2 and dual HDMI 2,0 slots, plus a 3.5mm jack for audio passthrough. The usual extras such as USB receptacles aren't essential to the device, but they are nice to have for a neat setup.
Another aspect we love about the LG 29WK600 is it manages to include decent speakers despite the low pricing. The 5-watt pair sounds decent compared to other built-ins we've tried, and you will be able to appreciate music and movie audio with them. However, you are still better off with a headset for gaming where positional definition matters more.
Display and Performance
The LG 29WK600 sports a 29-inch IPS panel with a 2560 x 1080 resolution, 75Hz refresh rate, and 5ms response time. This model is rated with a 300 cd/m2 backlight, along with a 1000:1 contrast ratio which is typical to IPS panels except for the brand's Nano IPS variants. This device is also HDR-ready, but its capabilities are limited to emulation since the specs do not reach the industry standards we are familiar with.
The LG 29WK600 is slightly larger than your typical 1080p monitor, but its pixel pitch isn't affected. The screen still looks crisp and detailed compared to other upsized full HD variants, so you don't have to worry about jagged edges and image softening. The extra horizontal space works well for multitasking, but it also upgrades your game's FOV without stressing out your GPU too much.
The IPS panel in the LG 29WK600 is capable of excellent color as expected, producing up to 99% of the sRGB gamut. Accuracy out of the box is fantastic due to a Delta E average of .6, which is a score usually reserved for photo editing variants. Color temperature is slightly offset from the ideal 6500K, but we don't think the typical user will notice it in practice.
One weakness we saw on the LG 29WK600 is its contrast ratio, which struggled to reach 900:1 after some tweaking involved. Blacks tend to look grayish when viewed in the dark, while definition between shades looks less separated or detailed. This flaw is a characteristic of many IPS panels, and playing around with the brightness settings to find a level that suits you is your quickest and easiest solution.
The backlight on the LG 29WK600 doesn't get bright enough to even reach DisplayHDR 400 levels of performance. In fact, it only maxes out at 270 cd/m2, which is sufficient for daily use, but lacking for HDR modes. It's still too bright for extended use, so we recommend starting with 40% power instead.
HDR picture modes are also available with the LG 29WK600 if it detects an HDR10 signal from compatible sources. The device adds slight improvements on the depth and some extra punch to the colors, but its emulated so the effects will vary from content to content. The implementation isn't comparable to the capabilities of HDR monitors like the Asus PG27UQ, but it's a nice feature to play with while gaming or during your free time.
Panel uniformity for the LG 29WK600 could use some improvements since the 15% deviation in brightness becomes noticeable since it creates some clouding in the corners. Color uniformity stayed within DE 2.9 of the D65 standard so it won't be an issue, but the light leaks can be disturbing for darker images. This aspect will vary from unit to unit, so make sure you buy from a seller with good returns and exchanges terms.
Motion handling isn't very strong on the LG 29WK600 since it is prone to some blurring and ghosting in some scenarios. Panning the screen too fast will reveal some pixel persistence, but we don't think it will become too distracting for the majority of users. The 75Hz refresh adds a hint of smoothness, but a 144Hz model will always be better in this regard.
The LG 29WK600 is a FreeSync monitor which makes it a great pair for AMD's midrange GPUs. G-Sync compatibility mode is a hit or miss since this offering isn't listed as certified, but the specifications on paper should allow you to enable it. Input lag sits at 10ms, so there are no delays or "de-synced" instances during gameplay.
Thoughts on the LG 29WK600
The LG 29WK600 is a fantastic budget monitor for all-around use, offering improvements in both gaming and multitasking due to its upsized screen. We consider the image quality of the device to be fantastic considering its price, which makes it easy to overlook some of the limitations presented. The HDR feature isn't as profound as those found on top-end monitors, but its a nice addition which you can play around with or utilize to add flavor to your media or games.
Our only complaint with these 29-inch variants is they sometimes appear too narrow compared to a regular 24-inch display. It takes some getting used to, but the benefits of the extra horizontal space will pull back its appeal. Overall, you can't argue with the LG 29WK600's viability for any setup, especially since it's so affordable.
About the Author: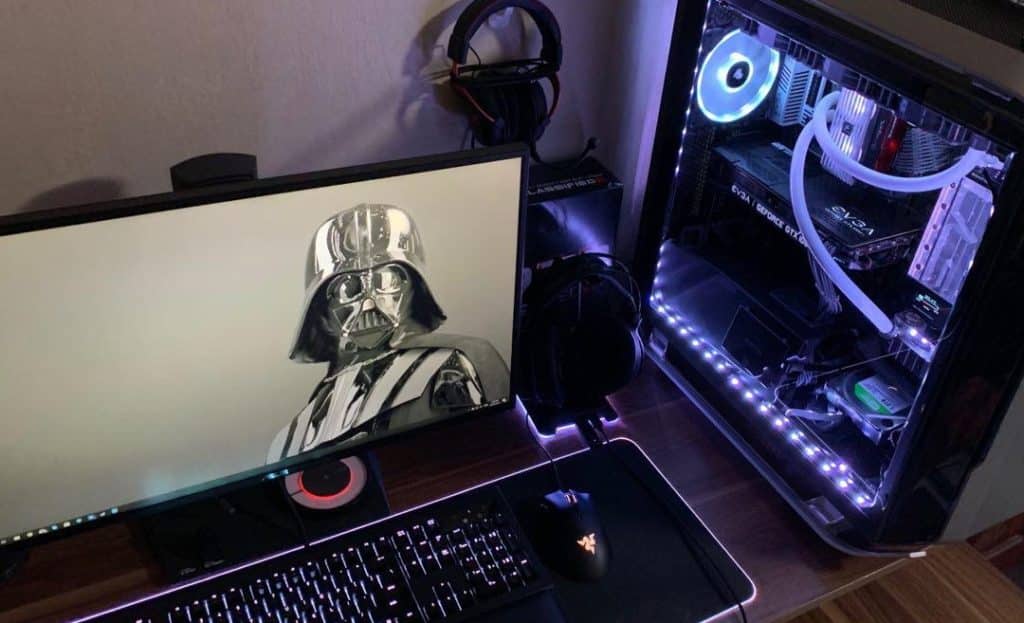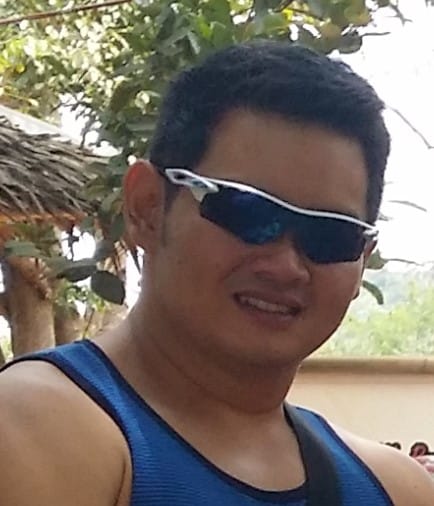 Paolo is a gaming veteran since the golden days of Doom and Warcraft and has been building gaming systems for family, friends, and colleagues since his junior high years. High-performance monitors are one of his fixations and he believes that it's every citizen's right to enjoy one. He has gone through several pieces of hardware in pursuit of every bit of performance gain, much to the dismay of his wallet. He now works with Monitornerds to scrutinize the latest gear to create reviews which accentuate the seldom explained aspects of a PC monitor.