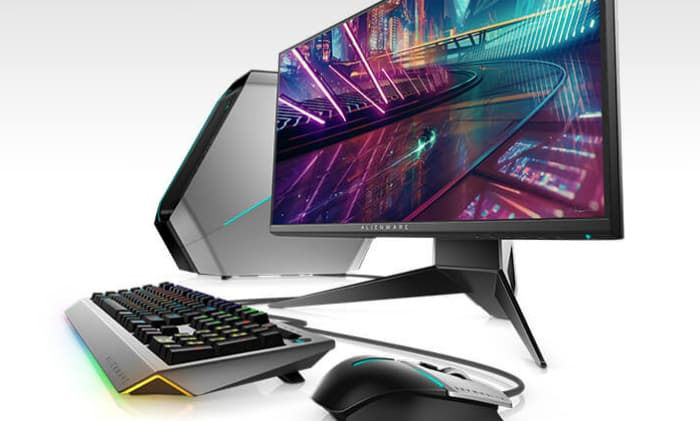 The best 240Hz gaming monitors offer a ridiculously high refresh rate that can upgrade your viewing experience with fluidity and accuracy. For obvious reasons, professional gaming has since moved to this new standard of extreme gaming performance to gain an advantage in a stage where every frame counts. The problem is, 240Hz gaming monitors are substantially more expensive than their slower counterparts, creeping up on the pricing of 1440p 144Hz variants.
Specifications of the Best Gaming 240Hz Monitor
The best 240Hz monitors are, unfortunately, limited to TN technology which means all the downsides of the technology come with the package. You will have to contend with limited vibrancy and viewing angles in exchange for speed and accuracy, which to be honest, matters more in the heat of battle. But on the positive side, 240Hz TN monitors suffer less from blurring, ghosting due to a faster pixel response time which is usually denoted by a 1ms specification on the packaging.
The best 240Hz gaming monitors are also limited to a 1920 x 1080 resolution in an age where 4K is highly sought after. Don't get us wrong, 1080p is still reasonable for everyday gaming and easier on most GPUs, so achieving a higher framerate is more doable. Some enthusiasts who prefer more details and sharper images will disagree, but the latter is the main reason why 1080p is still the universal standard.
Pros and Cons of the Best 240Hz Gaming Monitors
The biggest question about the best 240Hz gaming monitors is, Are they better than a 120Hz or 144Hz variant?
The shortest answer would be yes, but it isn't a massive improvement and readily noticeable if you already are used to a 120Hz or faster display. The law of diminishing return somehow applies with 240Hz displays since the higher the frames are, the harder it is to see the benefits.   The average person perceives a stimulus of 200ms as instantaneous.
But our experience is that there is indeed an advantage when playing on the best 240Hz gaming monitors. Swipes and quick turns will almost look the same between a 144Hz and 240Hz display, but motion looks more fluid. Animations of characters and objects also look smoother, adding a more natural feel for your eyes. The most attractive advantage is that these screens have substantially lesser instances of ghosting or blurring that can distract your laser-like focus.
Mouse movements will also feel snappier or more responsive, amplifying your mechanical skills to add an advantage against players who have a slower monitor. Training yourself to game on the best 240Hz monitors will improve your reaction time, possibly pushing your gaming pedigree into the next tier. 240Hz monitors usually have less latency, adding to the advantages this category advertises and provides.
We know professional gamers and users who "twitch aim" in FPS titles will agree with us, making it more convincing to invest in the best 240Hz gaming monitors. However, the biggest con of these products is that you will find it difficult to go back to a lower resolution which will seem slower or less smoother.
The Best 240Hz Gaming Monitors 2018
ViewSonic XG2530 – The Cheapest 240Hz Gaming Monitor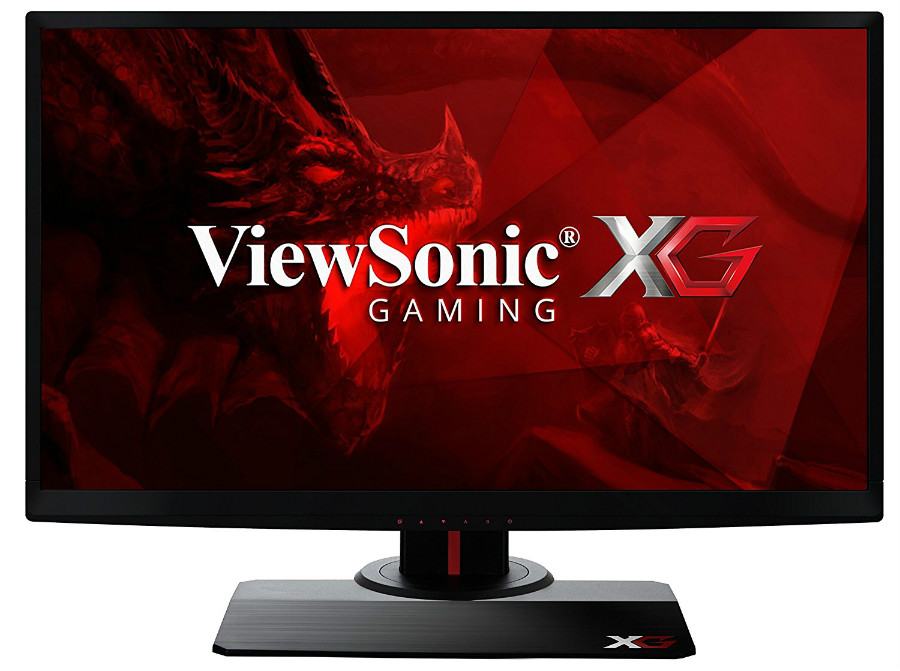 The ViewSonic XG2530 is the most affordable 240Hz gaming monitor you can buy that offers excellent gaming performance and decent imaging quality. This monitor employs a simplified yet functional design with reasonable proportions and a complete range of ergonomics. The highlight of the ViewSonic XG2530 apart from FreeSync is its Rampage Response feature which is programmed to completely obliterate blurring.
Asus PG258Q – Editor's Choice 240Hz Gaming Monitor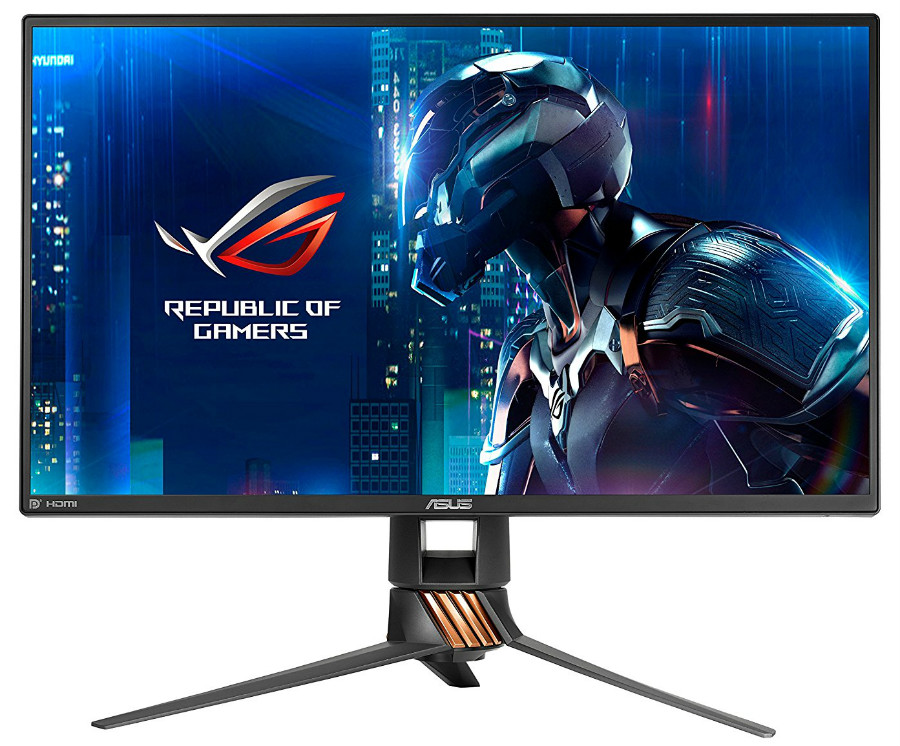 The Asus PG258Q is the gold standard of the 240Hz monitor for its best in class performance in responsiveness and image fidelity. This product is designed from the ground up as the crown jewel of your competitive gaming setup with its distinct ROG treatment. The Asus PG258Q is also G-Sync-compatible for buttery smooth visuals that does not suffer a major performance penalty or input lag delays.  It's our Editor's Choice.
AOC Agon AG251FZ – Best FreeSync 240Hz Gaming Monitor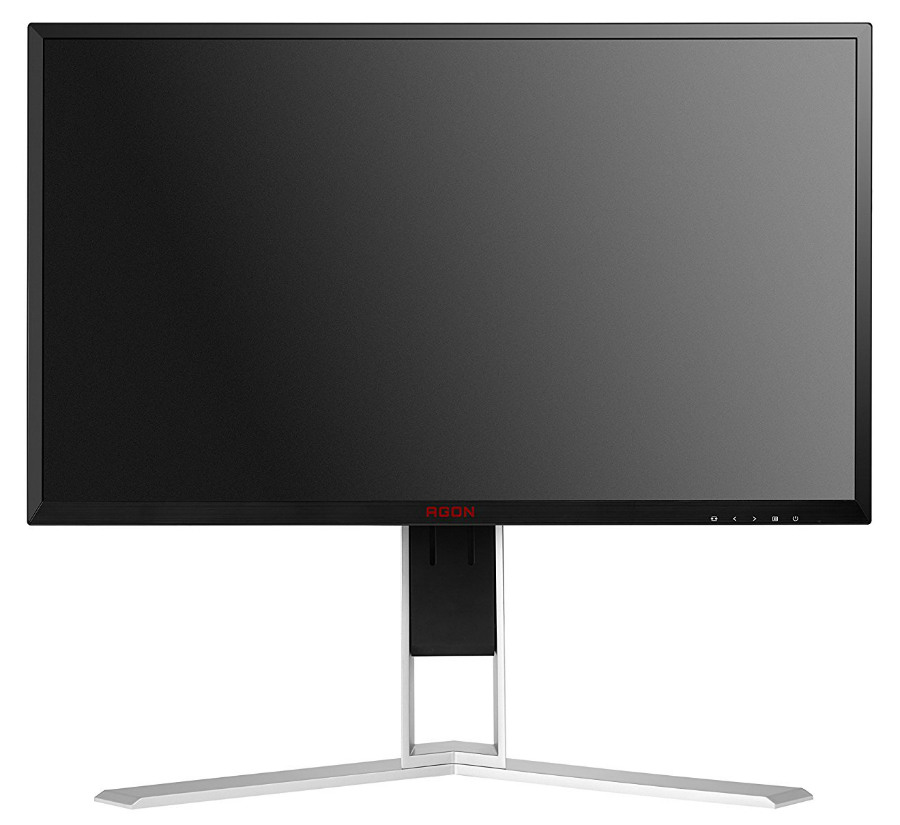 The AOC Agon AG251FZ is another practical choice when shopping for the best 240Hz gaming monitors. This model is the fastest FreeSync variant available according to most reviewers while also being easy to calibrate or tweak. We love the AOC Agon AG251FZ's red-winged minimalist design from its metal stand to the unique cabinet with a headset hanger and a USB hub on the side.
Alienware AW2518H – Best Designed G-Sync 240Hz Gaming Monitor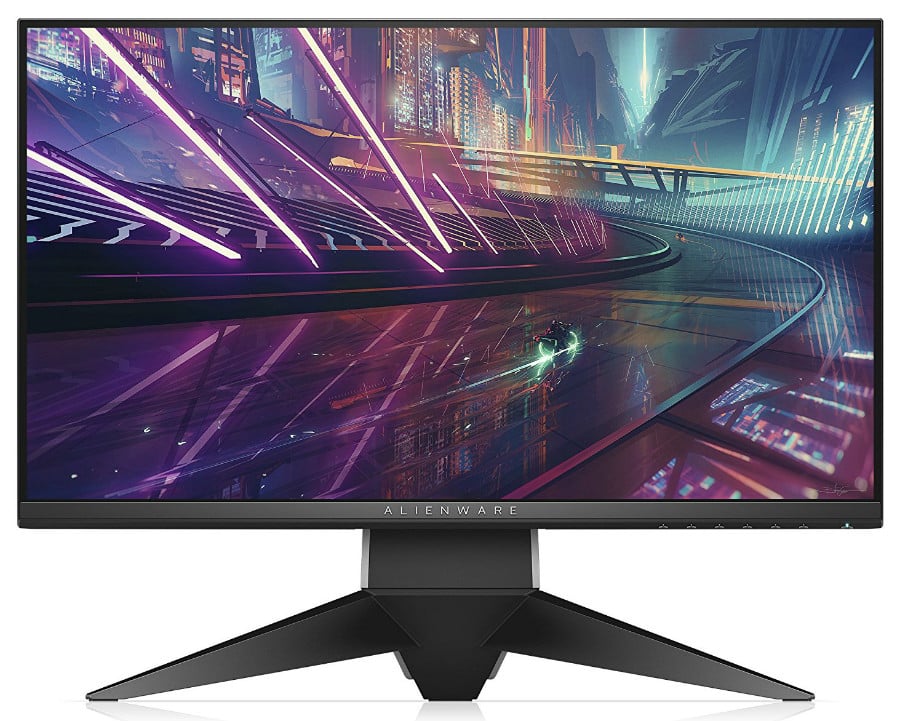 The Alienware AW2518H is the best looking 240Hz gaming monitor in our books, sporting a stealth-fighter aesthetic with clean lines and subtle RGB details. This 240Hz gaming monitor sports a BT.1886 gamma standard that adds a darker or richer tone which makes game visuals more satisfying. Pair this monitor with a powerful card like the Nvidia RTX 2080 for 200FPS gaming that is smoothened out by G-Sync technology.
BenQ XL2546 – Best 240Hz Monitor for E-Sports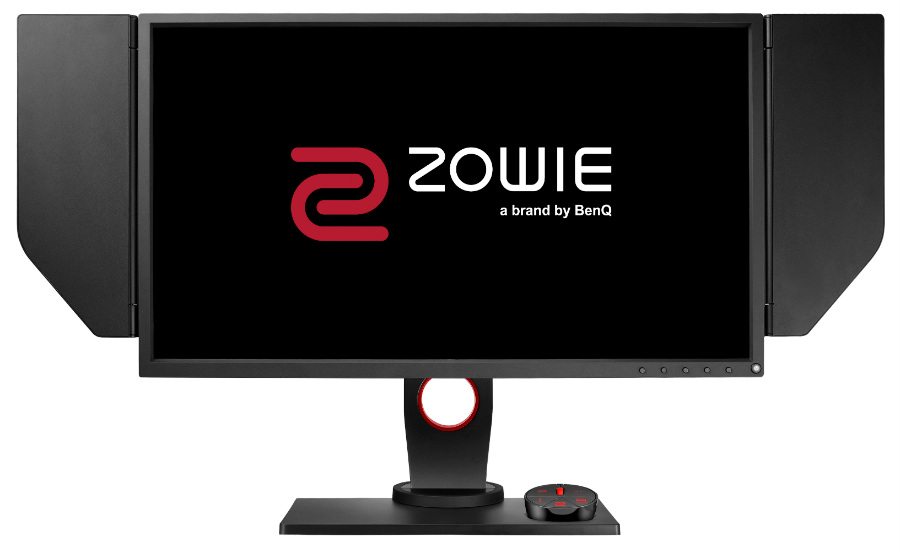 The BenQ XL2546 focuses on improving your prowess in E-Sports more than any other monitor in this lineup. The monitor is designed with focus and speed in mind by adding adjustable hood panels and the S-Switch Arc puck to ensure you spend less time looking elsewhere or adjusting the monitor and game even harder. The BenQ XL2546 dropped FreeSync in favor of the brand's DyAc technology which tightens the display output by reducing blurs and ghosting effectively.
Acer XB272 – Best 27-Inch 240Hz Gaming Monitor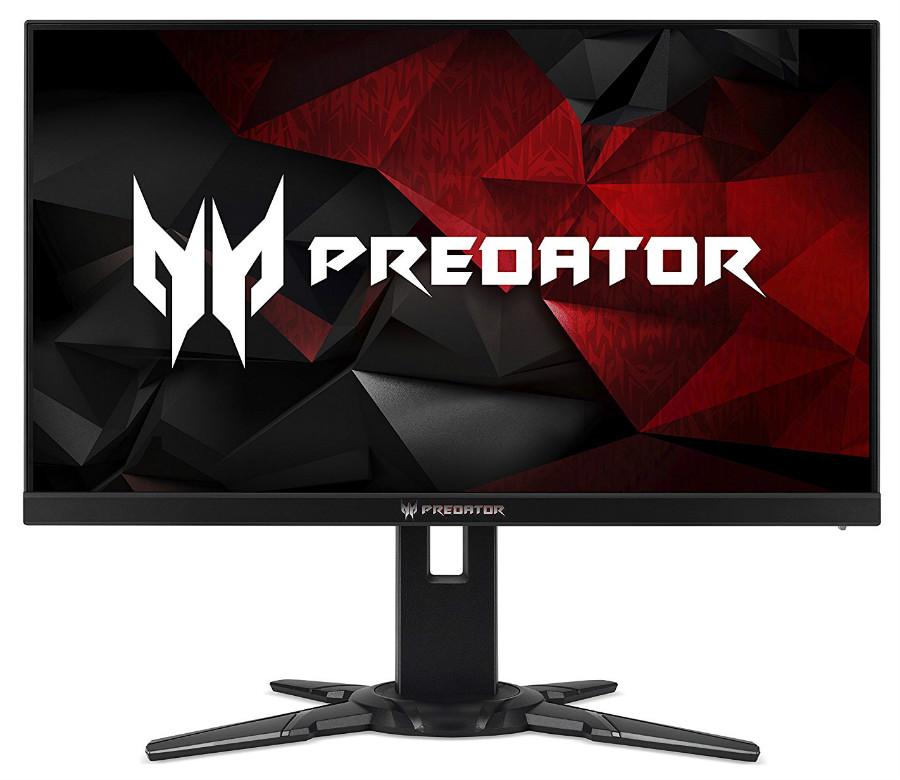 The Acer XB272 offers a larger, 27-inch screen for better visibility in combat on games like CS:GO and PUBG. This borderless monitor still stays true to the Predator aesthetic concept, but it sports a simpler, all black appearance which we prefer. The Acer XB272 is also compatible with Nvidia's G-Sync technology which guarantees smooth graphics with no tearing and stuttering.
Acer XF270HA – Affordable 27-Inch 240Hz Gaming Monitor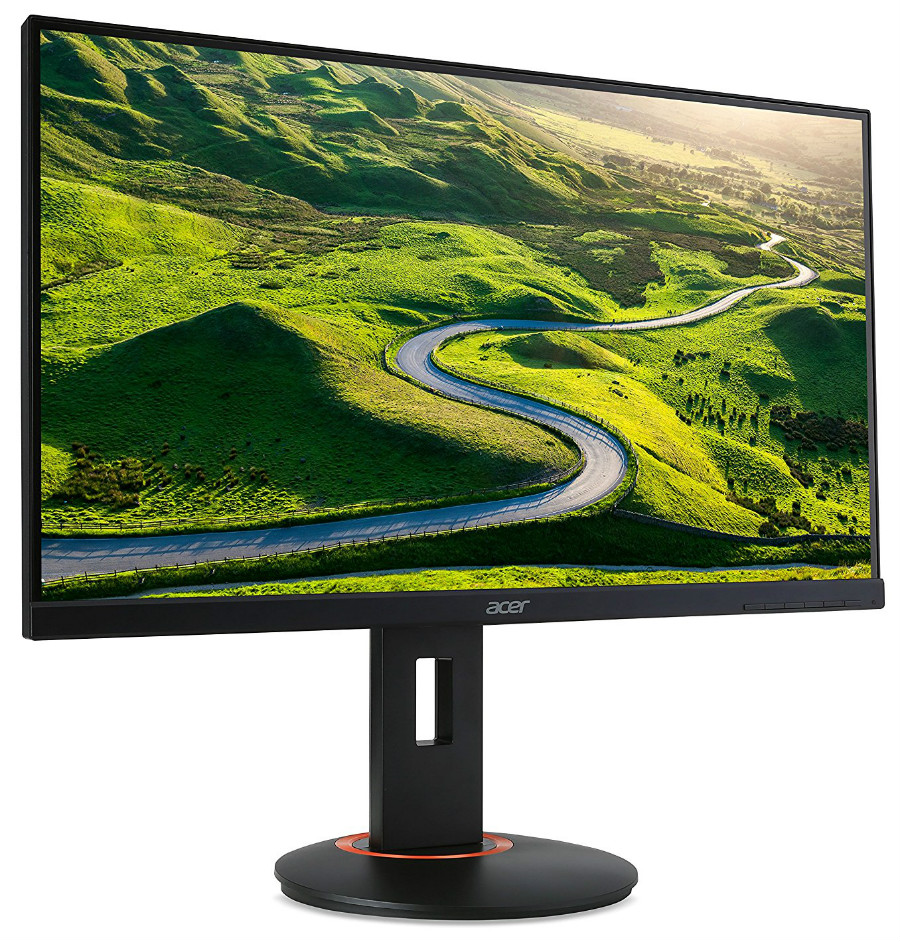 If the XB272's G-Sync isn't part of the shopping list or budget and you still want a larger 240Hz screen, the Acer XF270HA is your best pick. This reasonably priced gaming monitor sports the brand's older scheme that had its bezels removed. Even if the Acer XF270HA sits at a lower price point, you still get the same excellent performance the brand is known for along with AMD's cost-effect FreeSync solution.
Should I Buy One of the Best 240Hz Gaming Monitors?
If you want a competitive edge, YES we recommend investing in the best 240Hz gaming monitor your budget will permit. The ideal E-Sports gaming setting includes every advantage to be in place to help the player achieve victory. The extra smoothness and quickness of the higher refresh ceiling are valuable in a scenario where a millisecond counts between getting fragged or fragging your opponent.
However, if you already have a 144Hz monitor and satisfied with its performance, you can skip this upgrade and wait for higher-resolution variants. The jump between the two thresholds isn't as substantial when it comes to visuals, so you might end up getting disappointed. But if you are coming from a 60Hz display, you most definitely should pull the trigger since an exhilarating gaming experience is guaranteed.