32-inch monitors are now becoming popular since everybody wants larger screen real estate and engrossing visuals. Selecting a monitor's size often comes as a priority when shopping for one, and it's most likely a tough decision. But bigger is always better when it comes to anything related to screens, as long as you have space and hardware for it.
Gamers are often in the middle of this predicament since anything too big can be detrimental to their focus. However, there's no denying that bigger gaming monitors are more enjoyable and engrossing, so some even go for the real big boys such as the super ultrawides or even OLED TVs for their setups. The sky is the limit for home builds, to be honest, unless you are prepping for a tournament that uses smaller displays in its format.
Don't forget that professionals and business users are also included in this topic since more screen space means better multi-tasking and smoother workflows. 32-inch monitors with higher resolutions are a godsend for crunching numerous tasks in the shortest possible time. As you know, time is gold when money-making is involved.
Why Should I Choose 32-Inch Monitors for Gaming or Productivity?
Size matters when it comes to monitors, especially if you are going for high-resolution 1440p or 4K variants. The latter is perfect for the screen size while 1440p models which are perfect for 27-inchers still look gorgeous and crisp. The larger screen basically gives you a bigger view of the resolution so its more appreciable compared to a smaller product.
32-inch monitors can make games more enthralling since monitors like this seem like they are enveloping you. This effect is further enhanced by curved models, although it isn't necessary to go with one if immersion is what you are after. You can also sit further compared to smaller monitors without sacrificing too much visibility, so they are usable for couch gaming as an alternative to TVs.
Professionals, on the other hand, can save time according to a University of Utah research which stated that tasks can be finished by as much as 52% faster compared to a smaller monitor. Large screens give you a bigger overwatch over the several tasks and apps at hand, so there is less alt-tabbing or switching involved. You also don't have to switch between multiple screens if you have a large single display, further contributing to the saved time.
Finally, 32-inch monitors are taller, so users are less likely to be hunched for extended periods which is unhealthy. Your computing posture will improve, so back and neck pains will lessen over time and eventually disappear from your vocabulary.
Best 32-Inch Monitors to Buy Now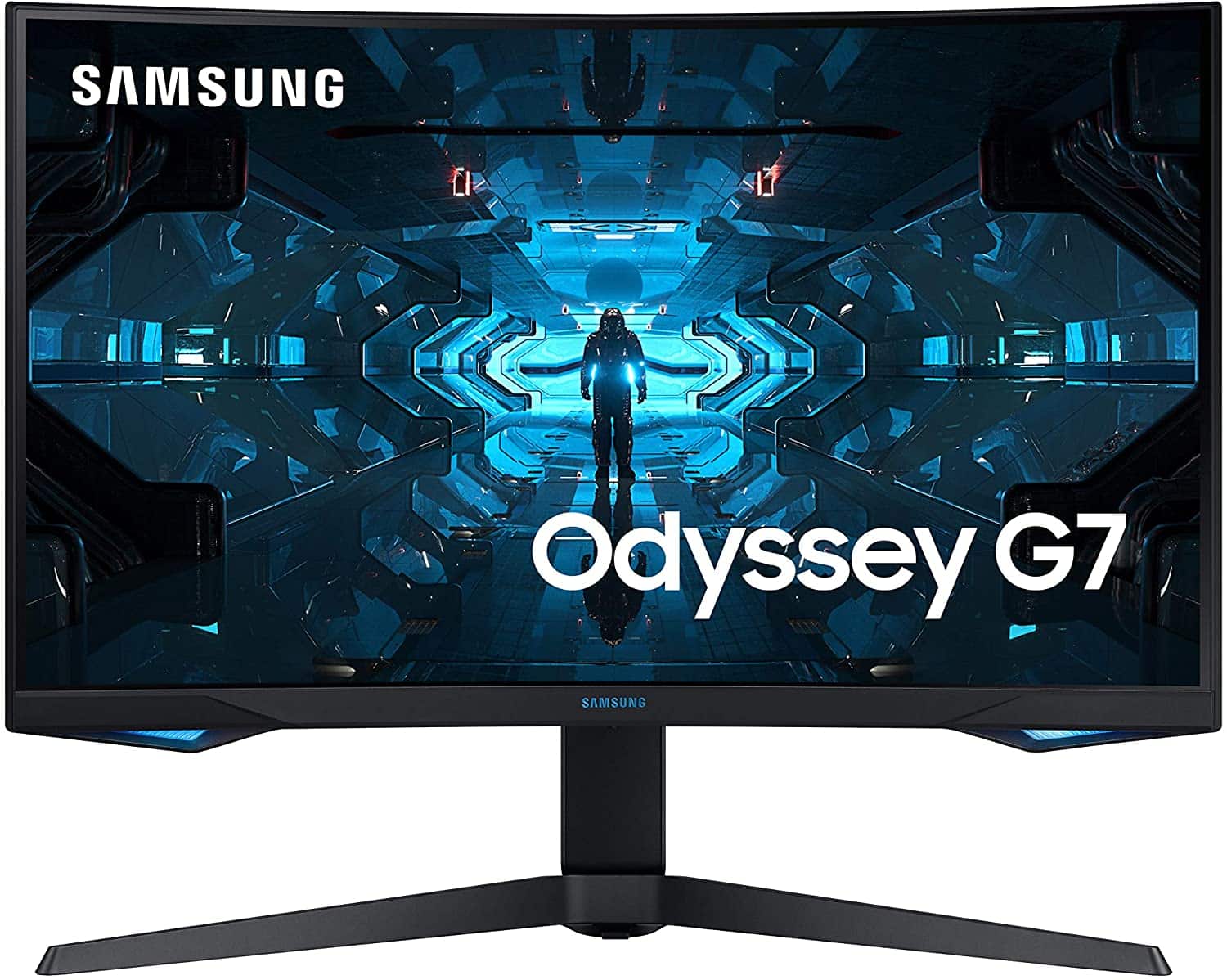 Pros:
Very Fast and Responsive
Ultra Low Input Lag
FreeSync/G-Sync Compatible
Great Colors, Attractive Design
Cons:
Expensive
Needs Calibration
Limited HDR Capabilities
The Samsung LC32G75T is at the top of the line when it comes to its specs since it is one of the first few to offer a 240Hz 1440p screen. it also offers a steep 1000r curve which is further maximized by its size compared to its smaller, 27-inch variant. Its QLED panel offers great imaging quality, plus it's very fast at reducing blurring and smudging associated with VA panel types to almost zero.
A big bonus from the Samsung LC32G75T is its attractive design which goes well with its top-end nature. The chassis features RGB lighting that's built into a carbon-fiber texture chassis that is reliable and sturdy. It's quite pricey, but it will level up your system's aesthetics without overpowering its other elements.
Gigabyte G32QC – Best 32-inch Gaming Monitor with G-Sync Compatibility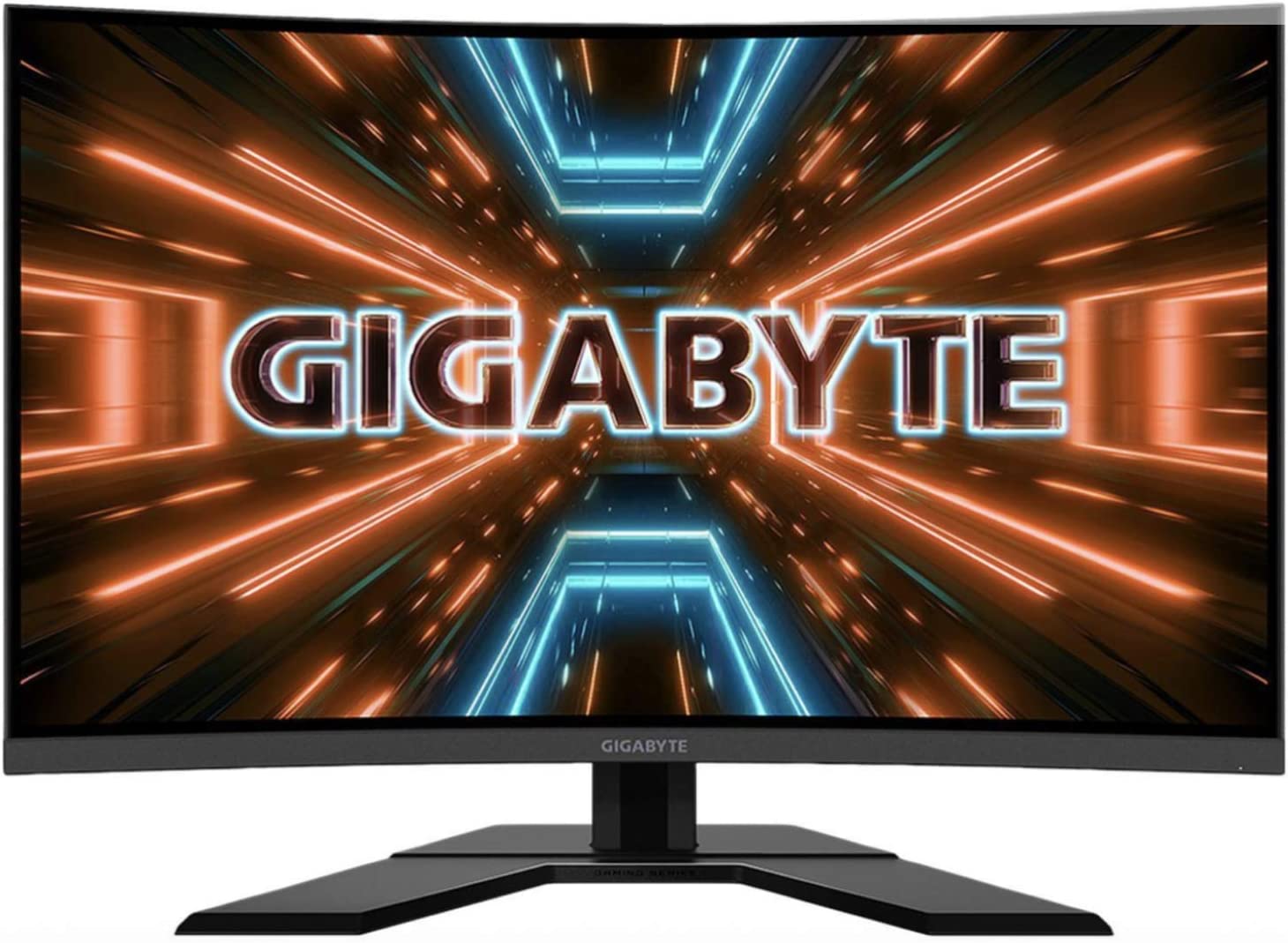 Pros:
Affordable
Great Colors
FreeSync/G-Sync Compatible
Great Motion Handling
Cons:
sRGB Preset Not Accurate
Limited Improvements Post Calibration
The Gigabyte G32QC is one of our favorite monitors right now since it's very affordable, but the price cuts did not compromise its capabilities. The 1500r curved screen is gorgeous for immersive gaming, while its 165Hz 1440p screen takes care of impressing you with crisp and smooth visuals. This model aced imaging tests from many reviewers, so it's geared to rouse your gaming appetite as soon as you unpack it.
There is very little to complain about with the Gigabyte G32QC especially if you consider that it sells for $350 to $400 most of the time. The build quality is decent and there is some slight wobbling, but you won't be left wanting for more when it comes to functionality. Its got a decent amount of connectivity options and a flexible stand so you don't have to spend more cash to get the most out of what it brings to the table.
MSI MAG322CQR – VA Gaming Monitor with Excellent Image Quality and USB-C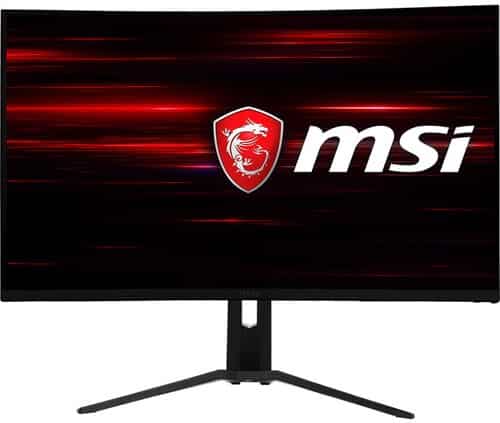 Pros:
Great Default Color Accuracy
FreeSync/G-Sync Compatible
High Contrast and Colorful Screen
USB-C Connectivity
Cons:
Limited Stand
Pricier than Competitors
RGB Placement is Awkward
The MSI MAG322CQR is a worthy alternative to the option above if you want a product that is gamer-centric but performs similarly great. The product features a 32-inch VA panel with great contrast, color quality, and vibrancy out of the box, so it's ready to use instantly for your gaming sessions. It also works with FreeSync and G-Sync, so using either an Nvidia or AMD GPU with enough juice to power through 1440p at high refresh rates will be a great experience.
The MSI MAG322CQR manages to include RGB lighting for the price, so it's a must-have if you have MSI gear. The brand's Mystic Light ecosystem can produce eye-popping lighting themes, so you might as well get a monitor that can jive with the rest of your system. It is not feature-packed like high-end alternatives, but essentials like height adjustability and USB-C connectivity are included in its design.
Dell U3219Q – Best 32-Inch 4K Monitor for Business Use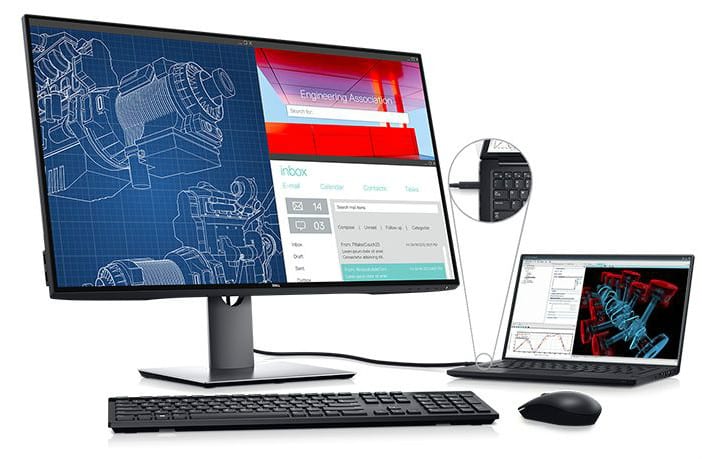 Pros:
Great Colors Out of the Box
USB-C Connectivity
Plenty of Features
Cons
Expensive
Limited Contrast
The Dell U3219Q is another of our favorite 32-inch monitors when it comes to professional or business applications. Its factory-calibrated 4K IPS panel offers excellent color quality, so it is also suitable for editing images or web content. It also offers decent gaming performance on the side, so it's a great choice if you have a capable PC or a 4K console like the Xbox Series X and the PS5.
One of the most important features of the Dell U3219Q is its 90-Watt USB-C slot which can support a high-spec workstation laptop and charge it while it's in use. USB-C connectivity has become invaluable due to its single cable operation, so this is a great pick if you use something like the latest MacBook Pros or MS Surface Pro devices.
LG 32UN500-W – Best Budget 4K Monitor for Mixed-Use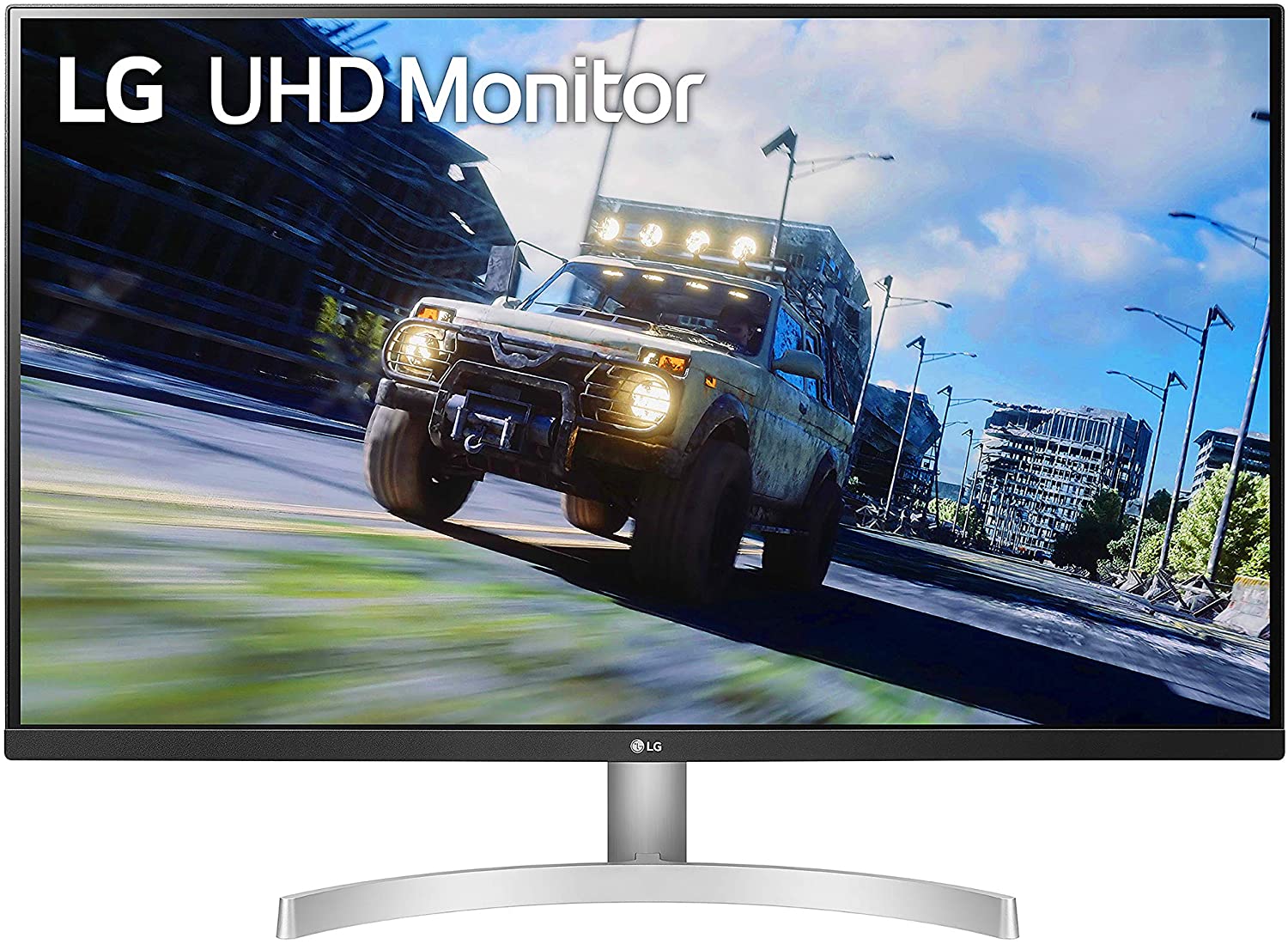 Pros:
Superb Colors and Contrast
G-Sync and FreeSync Compatible
Affordable
Plenty of Usable Features
Cons:
Limited Stand
Needs Calibration
The LG 32UN500-W is an easy-to-own 4K monitor with excellent colors and contrast that you can't expect at this tier. The VA panel on this $350 option provides wide gamut coverage and a deep contrast ratio so games and movies will always look rich and convincing. It also offers decent pixel response time and compatibility with both FreeSync and G-Sync.
The LG 32UN500-W isn't heavily equipped with features, but important add-ons like decent speakers and LG's OnScreen OSD control app are included. The package itself looks great with its matte white and silver stand, so you won't be disappointed and get easily tired of its looks.
BenQ EW3280U – Premium 4K IPS Monitor with USB-C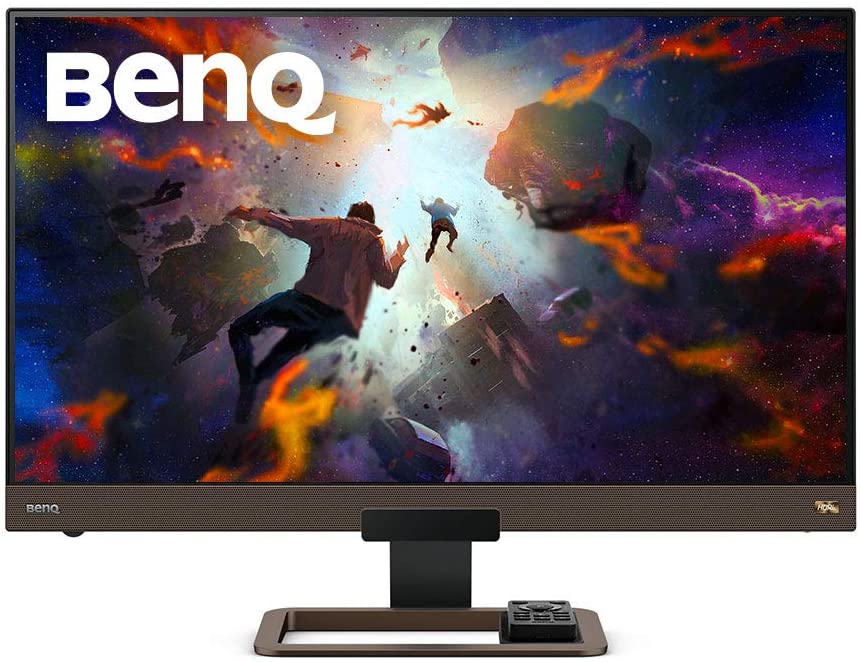 Pros:
Beautiful and Vibrant Screen
Wide gamut Coverage
Plenty of Features Including USB-C
Capable Speakers
Cons:
Pricey
Tilt Only Stand
No USB-A Ports
The BenQ EW3280U offers a vibrant 4K screen with great image quality that is suitable for daily use. it comes with up to 97% DCI-P3 coverage, so games and movies will look good especially if you can utilize its HDRi feature. It also comes with BenQ's Brightness Intelligence technology to further improve the effectiveness of its eye safety features.
You don't get a fully-adjustable stand with the BenQ EW3280U, but its other great features make up for that shortcoming. It includes a 60-watt USB-C interface that's suitable for MacBooks anything similar. It also has a unique speaker set that includes a 5-watt sub so it can be used for entertainment even if you don't have a separate sound system or headset on hand.
Asus PA32UCX-K – High-End 4K HDR Monitor with Local Dimming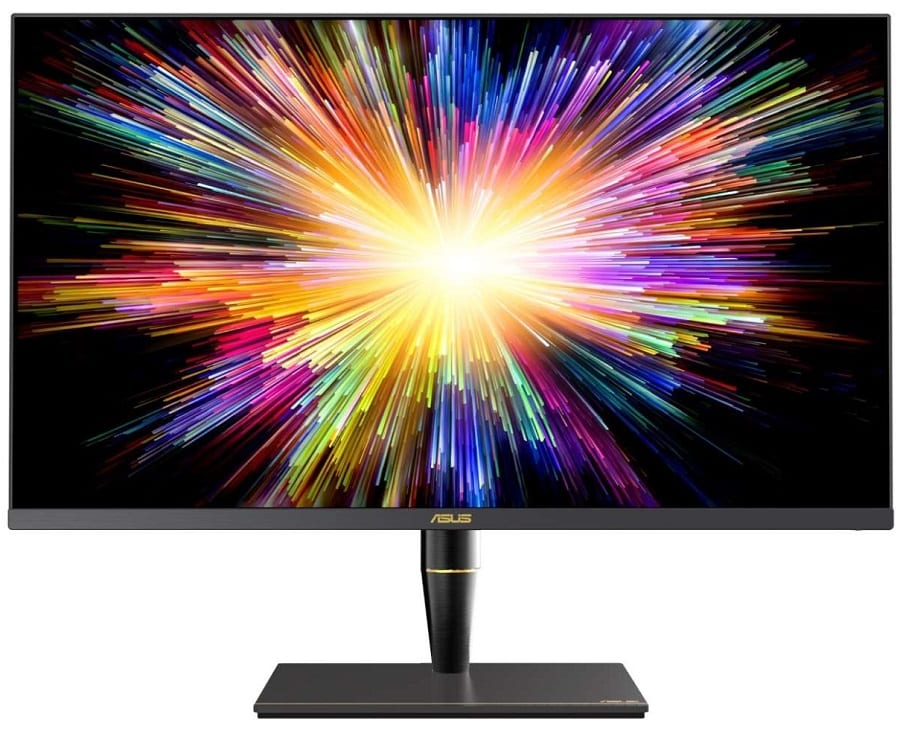 Pros:
Amazing Colors and Accuracy
HDR1000
Calibration-Friendly
Mini LEDs
Exquisite Design
Cons:
Expensive
Limited Availability
The Asus PA32UCX-K is the cream of the crop option in this guide thanks to its stunning IPS panel with an HDR1000-capable mini LED backlight. It is your best pick when it comes to 4K HDR performance, but it's not always available since it gets sold out pretty fast. This model features top-tier accuracy out of the box, plus it supports professional calibration for color grading or editing work.
The Asus PA32UCX-K leaves nothing to be desired when it comes to design and functionality so prosumers won't have to look any further. It includes the exclusive ProArt toolset along with out of the box compatibility for Calman calibration. The only downside apart from availability is its price since it usually costs more than two grand to as much as five grand depending on the variant.

About the Author: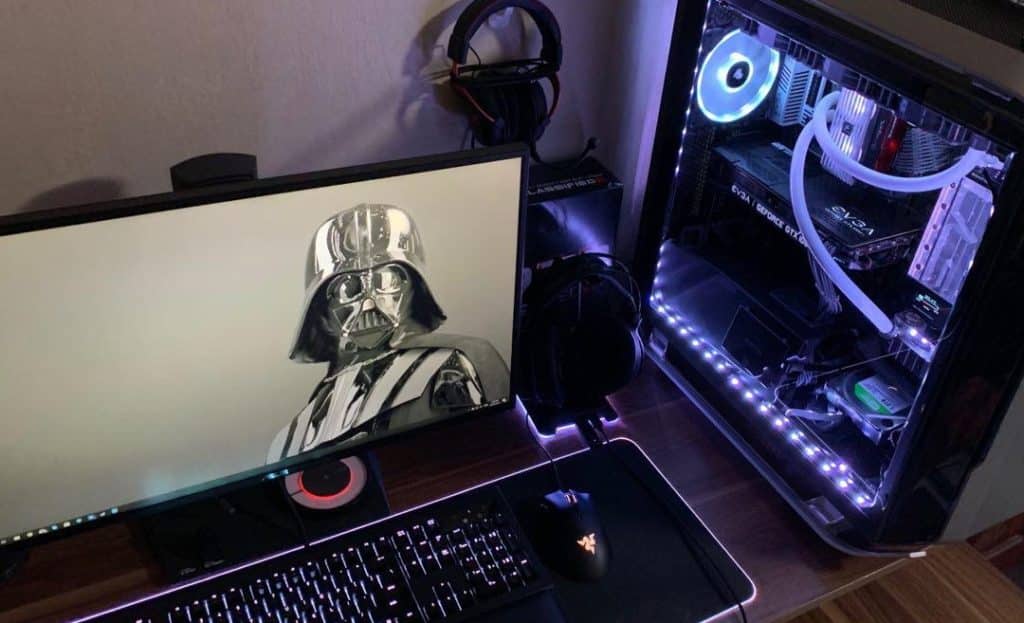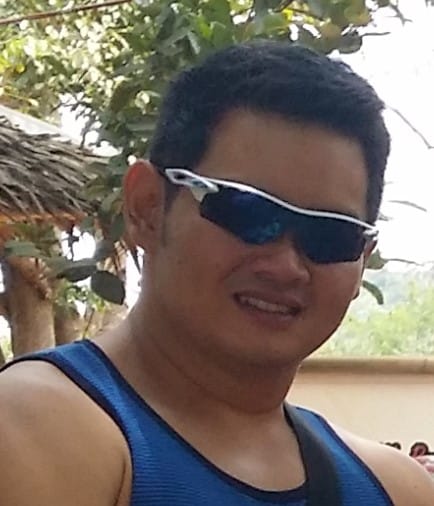 Paolo is a gaming veteran since the golden days of Doom and Warcraft and has been building gaming systems for family, friends, and colleagues since his junior high years. High-performance monitors are one of his fixations and he believes that it's every citizen's right to enjoy one. He has gone through several pieces of hardware in pursuit of every bit of performance gain, much to the dismay of his wallet. He now works with Monitornerds to scrutinize the latest gear to create reviews that accentuate the seldom explained aspects of a PC monitor.