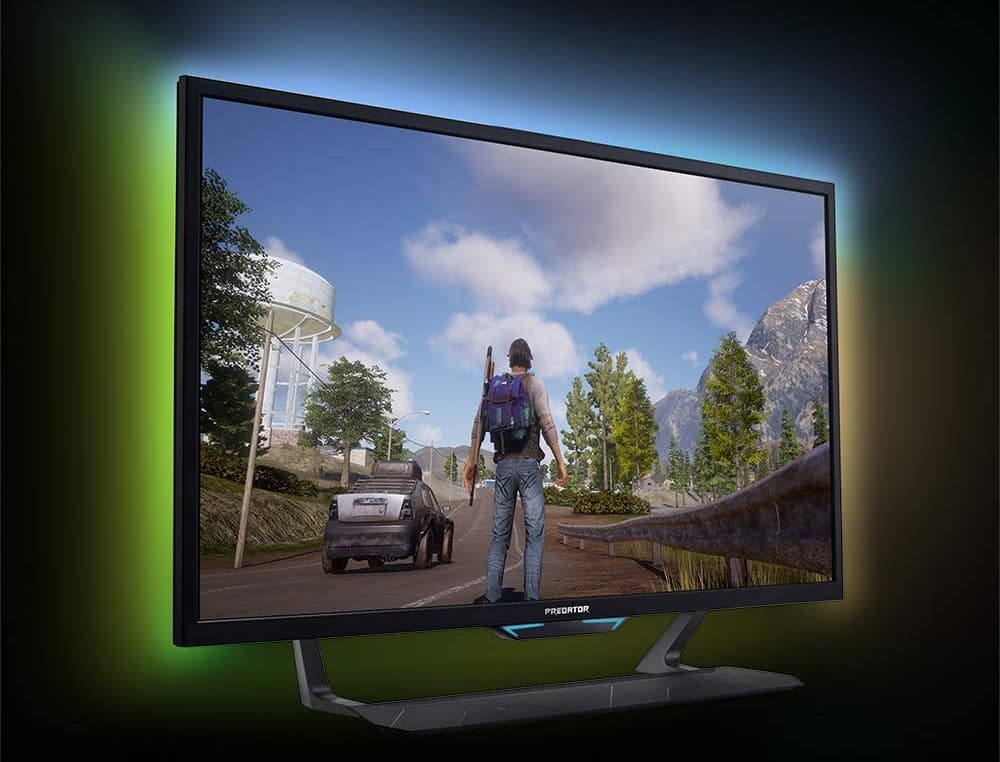 Gaming is the perfect solution to countless hours of staying indoors due to the current state of global health that is fighting against the dreaded COVID 19 virus. It might also be the perfect time to upgrade since you will be on your battle station a lot, so one of the top gaming monitors could be on your shopping list. It's not mandatory, but a nice and very capable display with high refresh rates will surely keep you focused and busy until the COVID 19 bug goes away.
The only problem is, many of the gaming monitors we've recommended are already out of stock due to a jolt in demand. So we looked around and outlined the best possible options you can buy this month to help you make the best decision and to ensure that your gaming experience will be satisfying. Here are the top gaming monitors in stock for March 2020:
Samsung C27RG50 – Best Budget 240Hz Gaming Monitor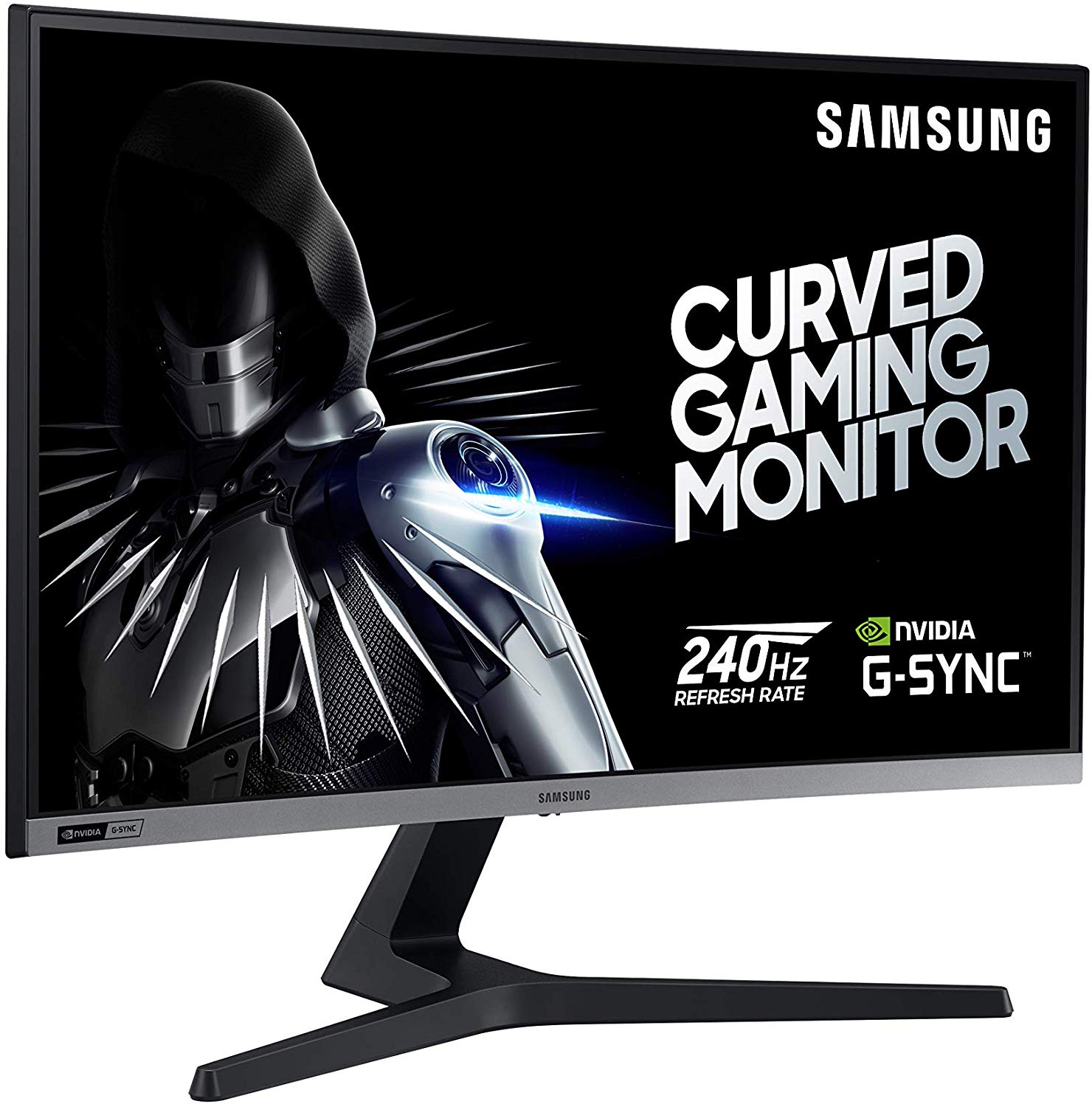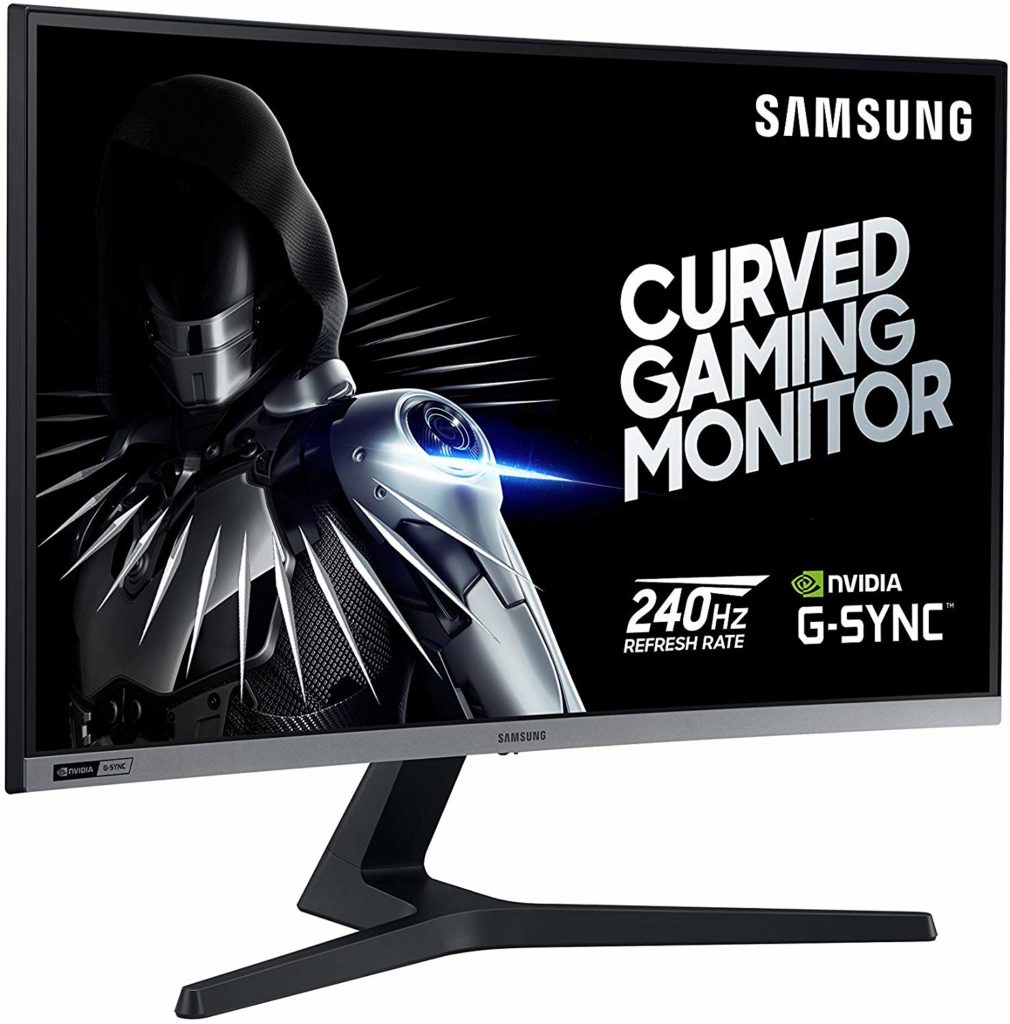 The Samsung C27RG50 is one of the most attractive top gaming monitors at its price point thanks to its curved 240Hz screen that delivers an agile performance. The VA panel in this model is capable of great color quality out of the box and is responsive enough to lessen blurs considerably. This model is both FreeSync and G-Sync compatible, so you still get incredible value from its price even if its features are limited.
Acer XV273 X – Top Gaming Monitor with 240Hz Refresh Rate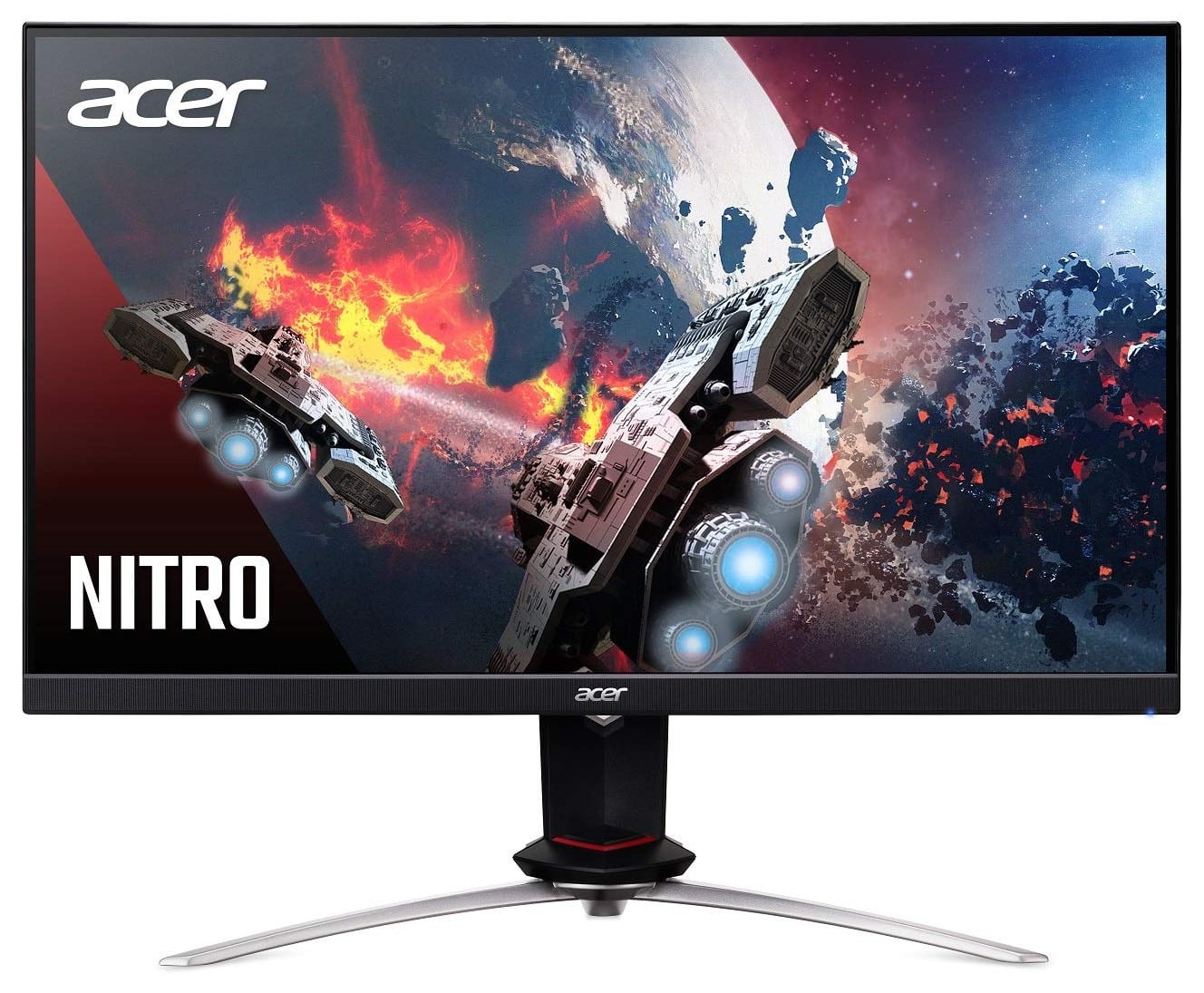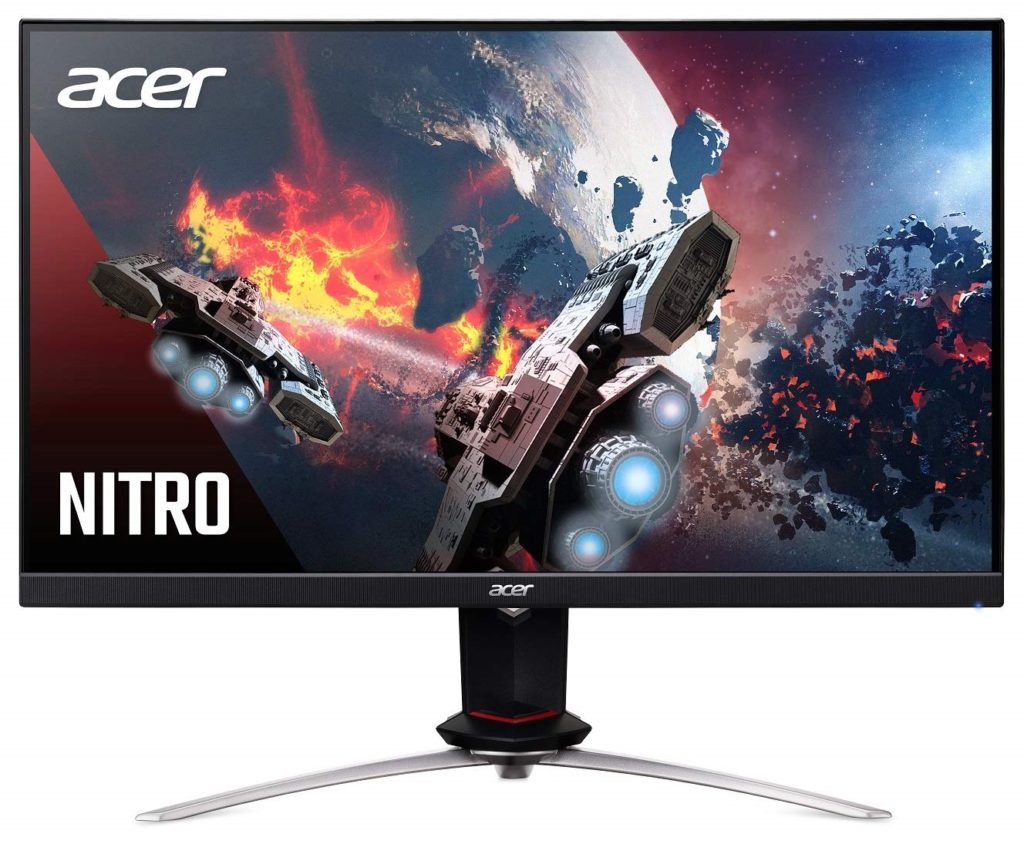 The Acer XV273 X is one of the first and best 240Hz IPS gaming monitors with excellent design and one of the lowest input lag ratings we've seen. The IPS screen features fantastic color accuracy right out of the box, so most users won't need to calibrate anything other than brightness. Its also one of the select FreeSync monitors that are certified to be G-Sync compatible, so you don't have to worry about which GPU you are using with it.
Asus XG27UQ – Best 4K 144Hz IPS Monitor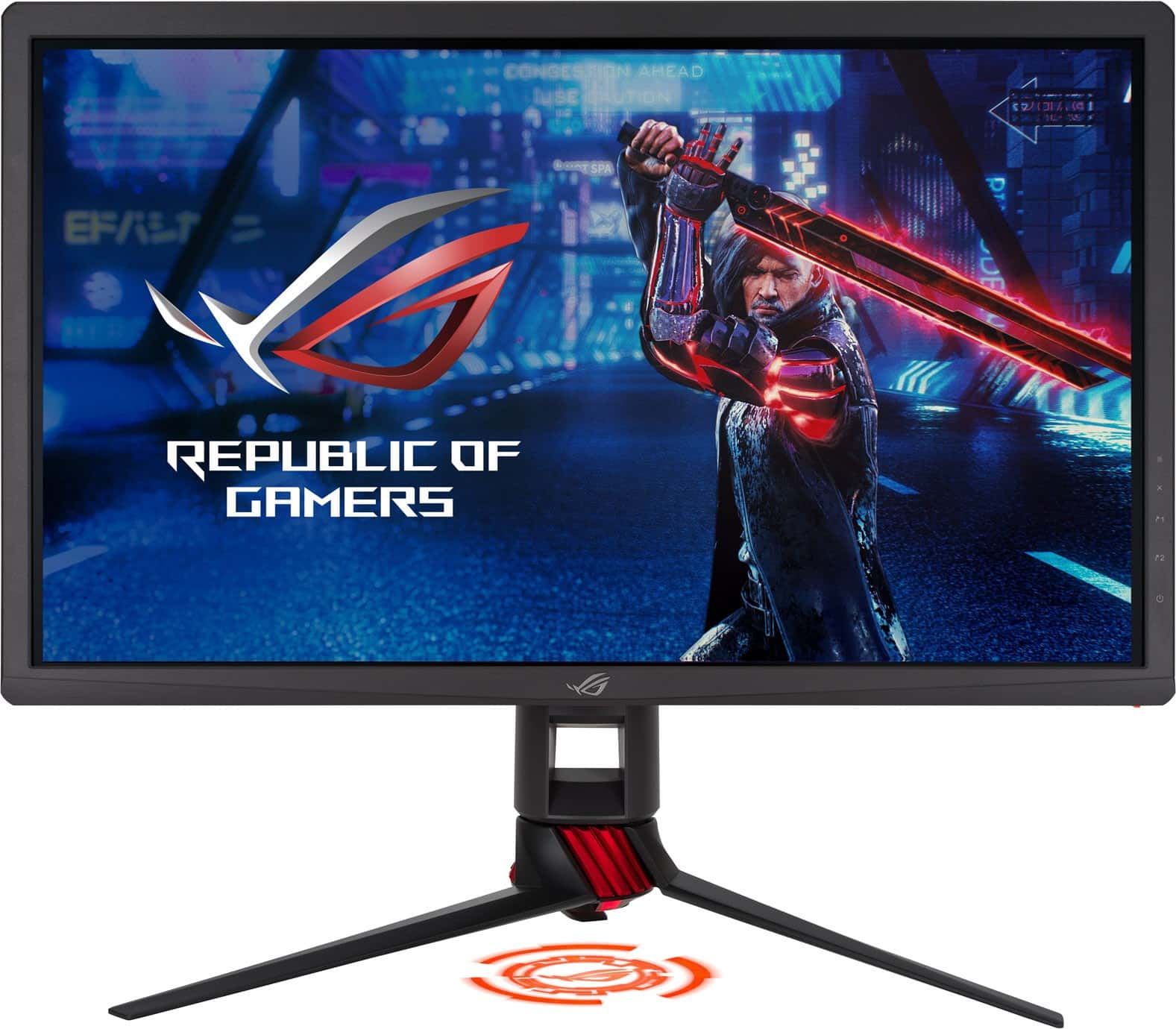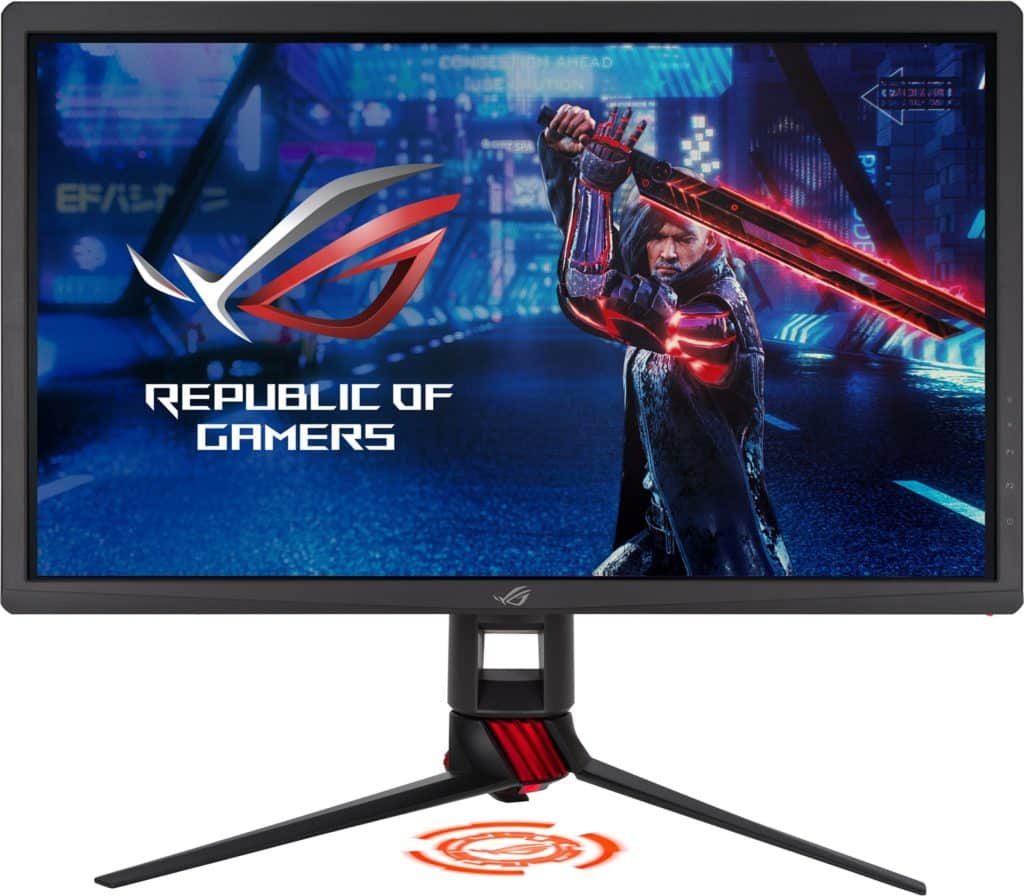 The Asus XG27UQ is a more affordable 4K 144Hz option compared to the pioneering PG27UQ since it lacks a few key features. However, the monitor still offers fantastic visuals thanks to its DSC feature which lessens the stream compression when using a single DP 1.4 cable. It doesn't have the HDR capabilities of its ROG Swift counterpart, but you can still use G-Sync with this model since its fully certified.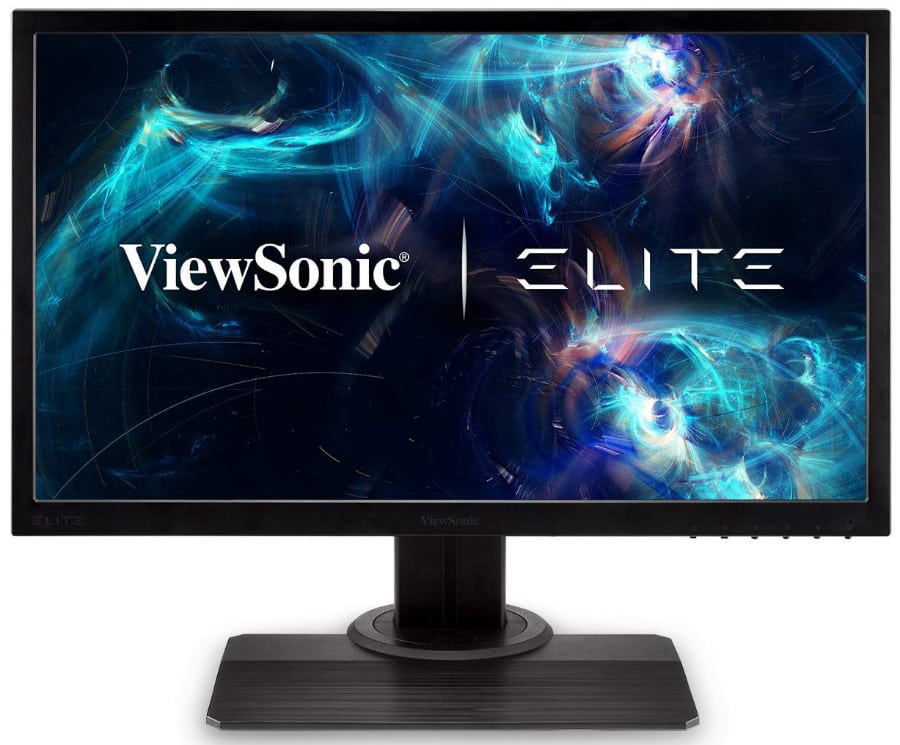 The ViewSonic XG240R is one of our favorite monitors when it comes to low pixel response times and RGB lighting. This is one of the few monitors that do not show any sign of blurring thanks to its fast TN panel, making it ideal for competitive gaming setups. It doesn't have the best color reproduction in the gaming monitor market due to its panel's technical limitations, but it can provide accurate and balanced imagery right out of the box.
AOC 24G2/AOC 27G2 – Best Overall 144Hz IPS Gaming Monitors with Low Prices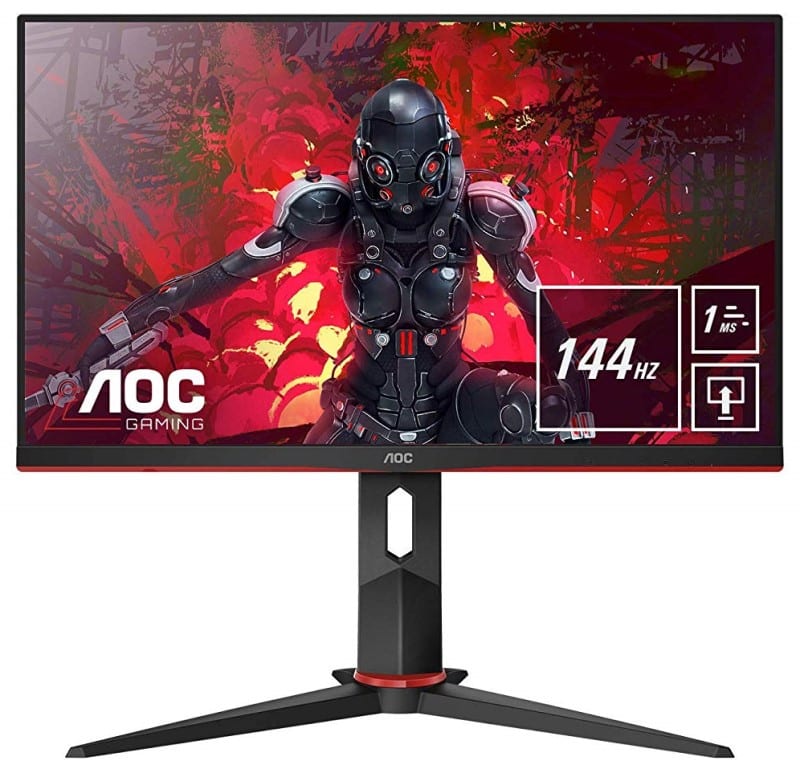 AOC's G2 series proved that you don't need to pay top dollar for superb gaming and imaging performance. The AOC 24G2 and 27G2 both offer accurate color, strong contrast, and responsive performance out of the box at a very reasonable price point. It's tough to beat these two monitors now when it comes to value, so it isn't surprising that they almost always run out of stocks due to the demand.
Pixio PX7 Prime – Excellent 1440p Underdog with Great Value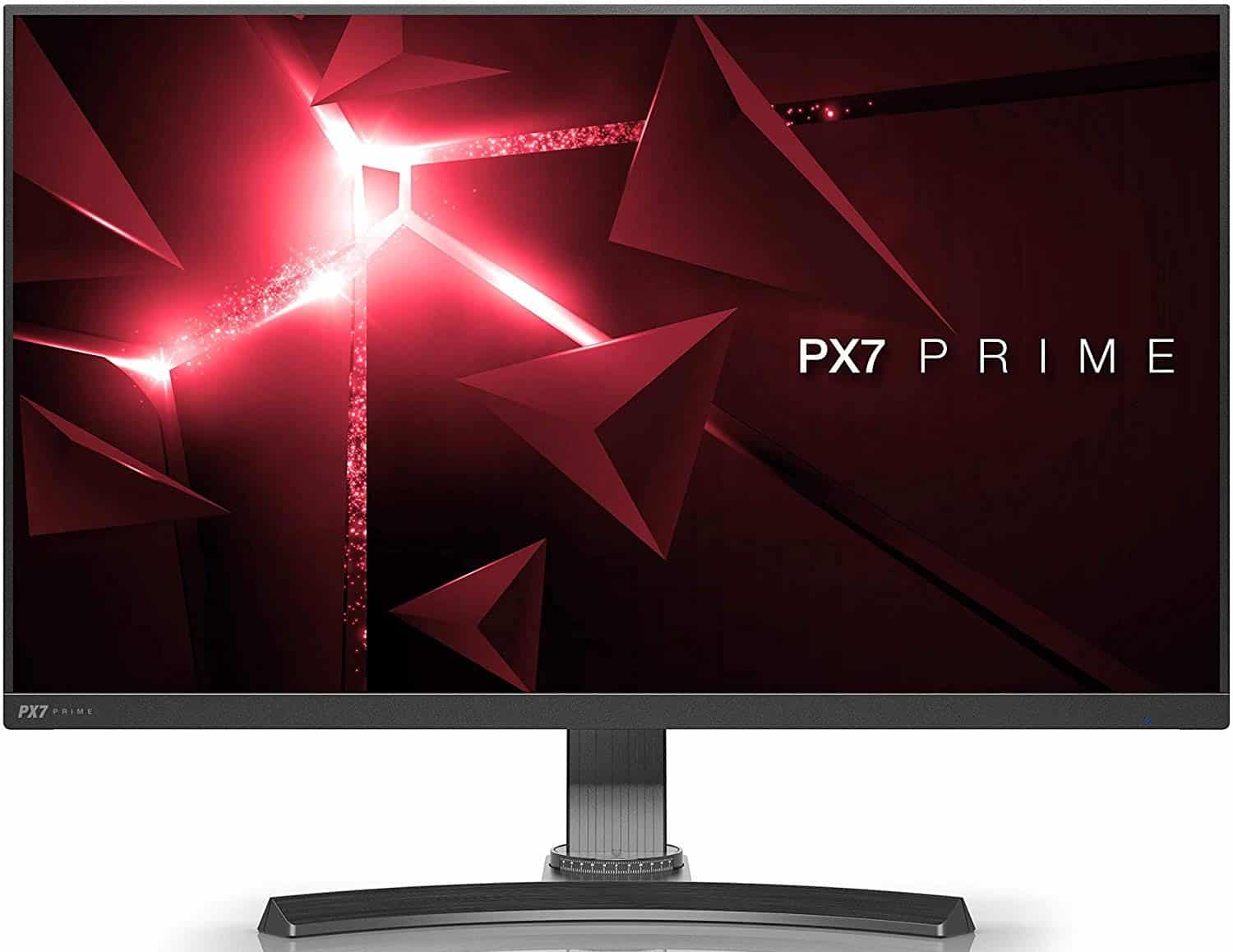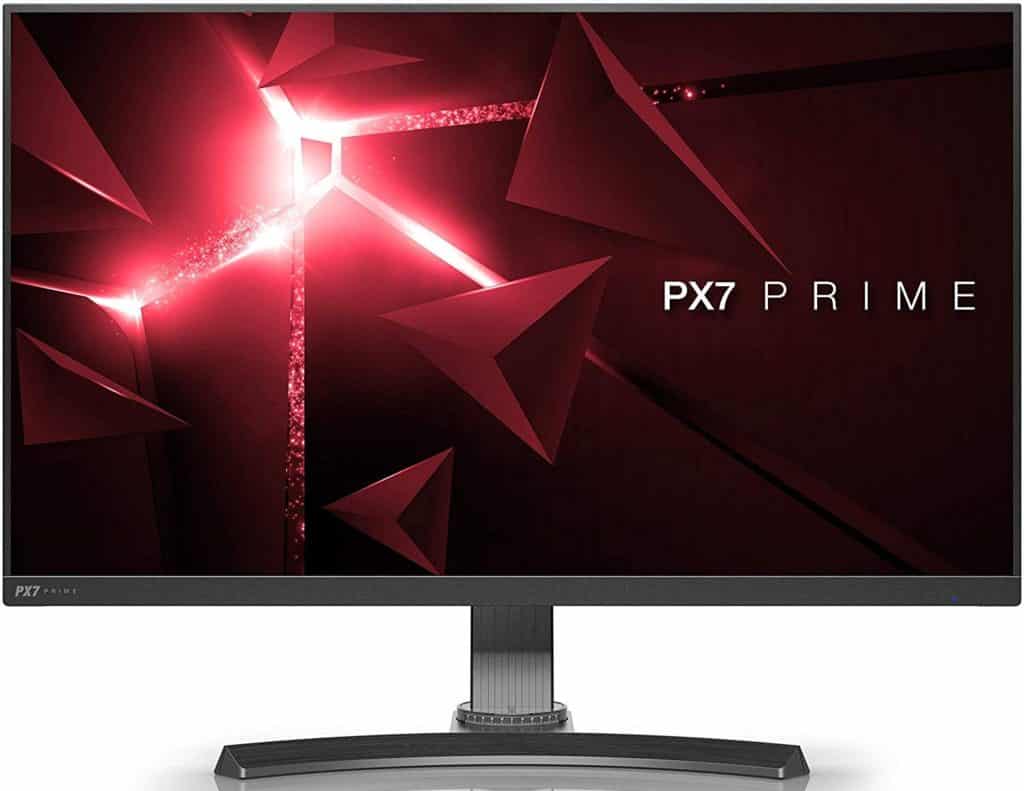 Buy Now From Amazon
The Pixio PX7 Prime offers a 165Hz IPS screen with excellent motion handling and post-calibration results which will enhance its overall output. The brand has been upping its monitor game in recent times, and it shows in this model's new and attractive look. It lacks a bit of polish since it requires a few OSD adjustments, but we reckon the attractive price makes it an easy pick.
Dell S2719DGF – Most Affordable QHD Gaming Display with 155Hz Refresh Rate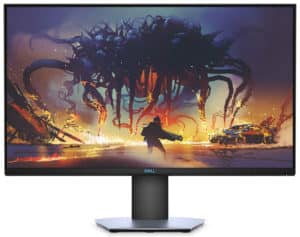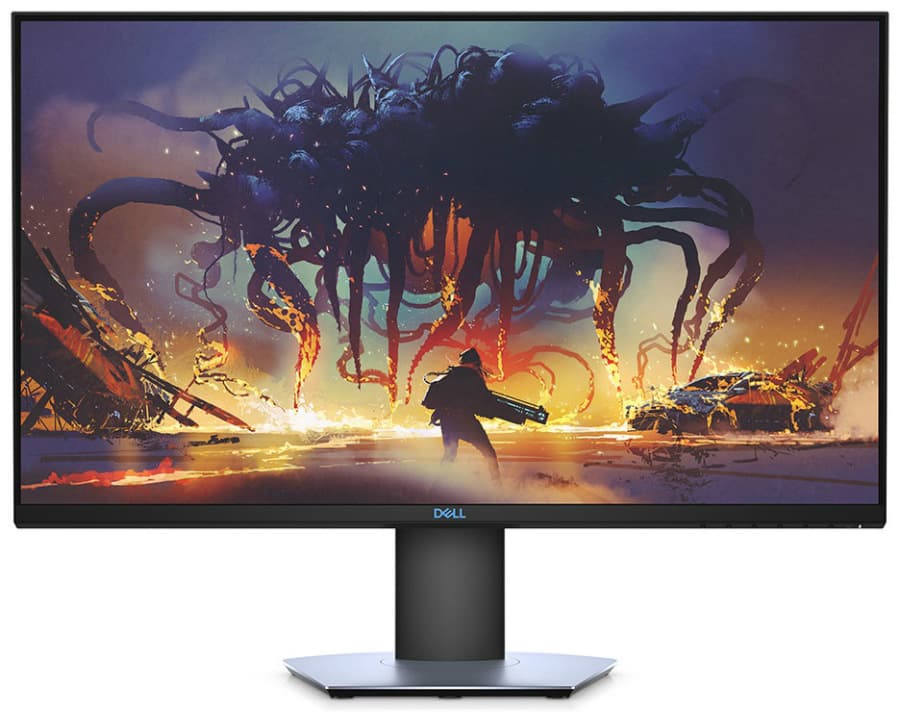 The Dell S2719DGF is one of the easiest to own1440p gaming monitors available today with a price that is a stone's throw away from 1080p. The monitor has a disadvantage when it comes to viewing angles and vibrancy, but it's proven to be capable of a color-accurate setting after a few adjustments. This model works with both FreeSync and G-Sync compatibility modes, but what makes it truly unique is its 155Hz refresh rate.
LG 34GK950F – Best Nano IPS 144Hz Ultrawide Gaming Monitor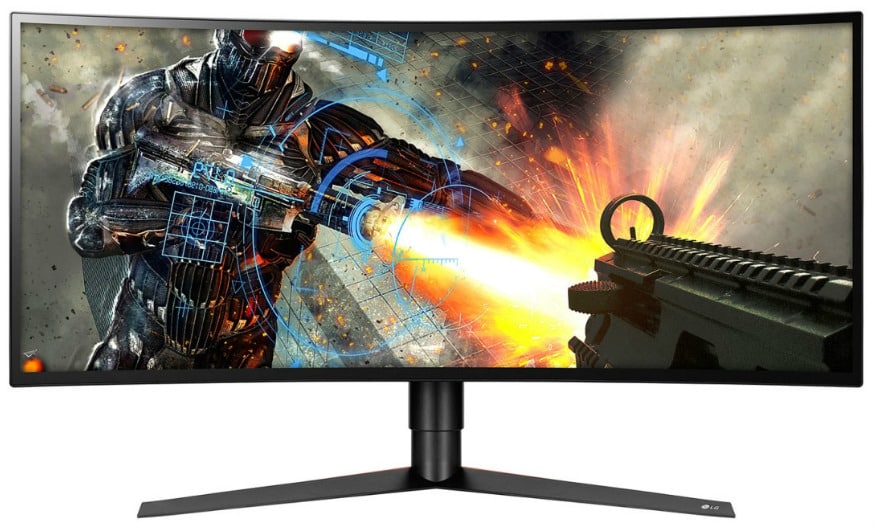 The LG 34GK950F is the first QHD ultrawide to offer a 144Hz refresh rate and Nano IPS technology which makes color and contrast richer than ever. The monitor offers best in class image quality thanks to these characteristics, along with the UltraGear pedigree which guarantees a fantastic gaming experience. The G-Sync compatible model has also become more affordable with plenty of stock, so now is the perfect time to upgrade if you've been eyeing this beast.
Philips 346B1C – 100Hz Budget Ultrawide with USB-C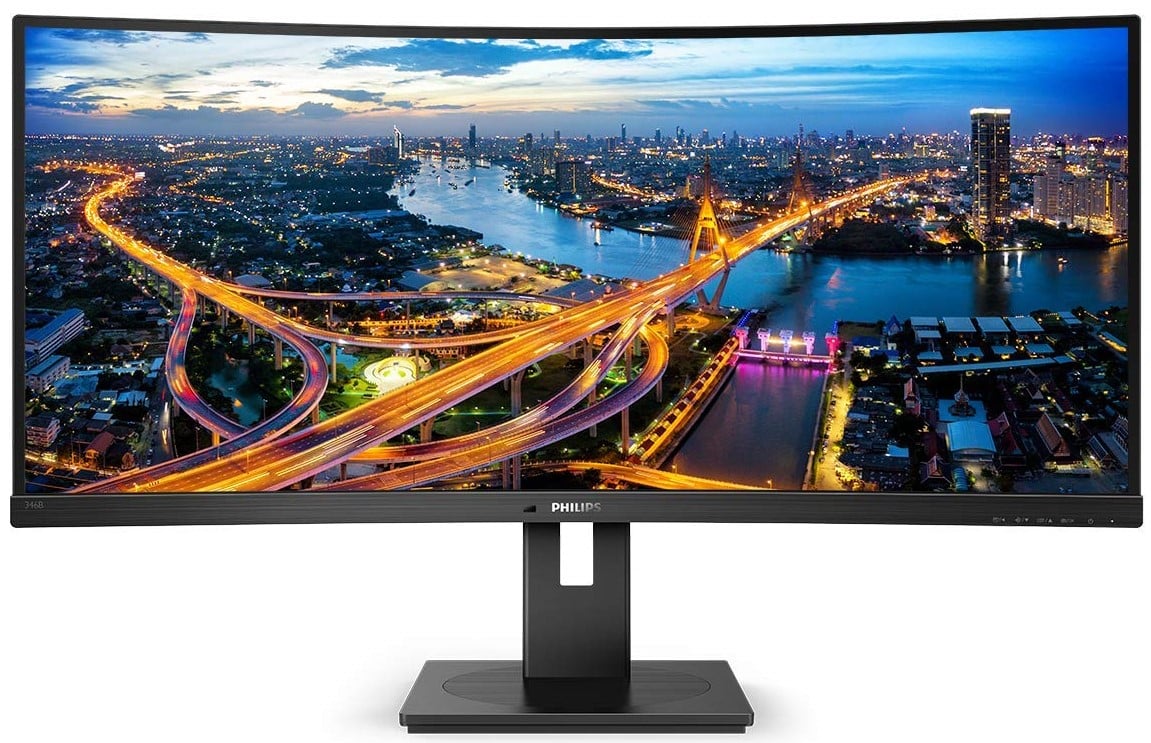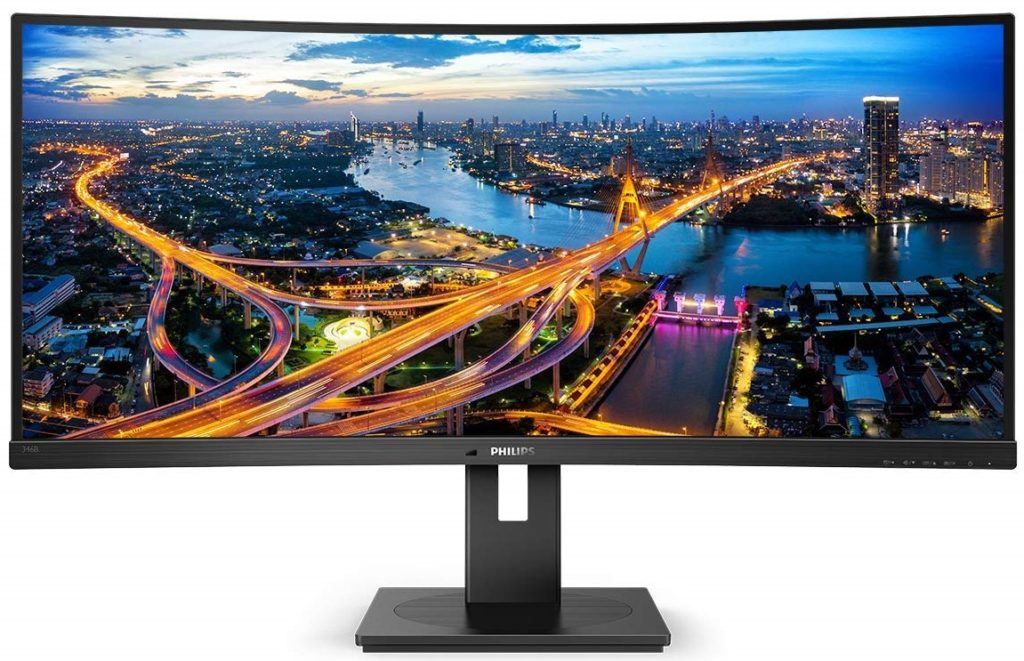 The Philips 346B1C isn't a hardcore gaming monitor like the rest, but its 100Hz refresh rate combined with prosumer features such as 90W USB-C connectivity. This model is also FreeSync and G-Sync compatible, but what makes it great is its Smart Uniformity feature that works like a charm. However, the kicker in this option is its amazing price which doesn't even go over the half-grand mark!
Acer CG437K – Top of the Line 4K 144Hz LFGD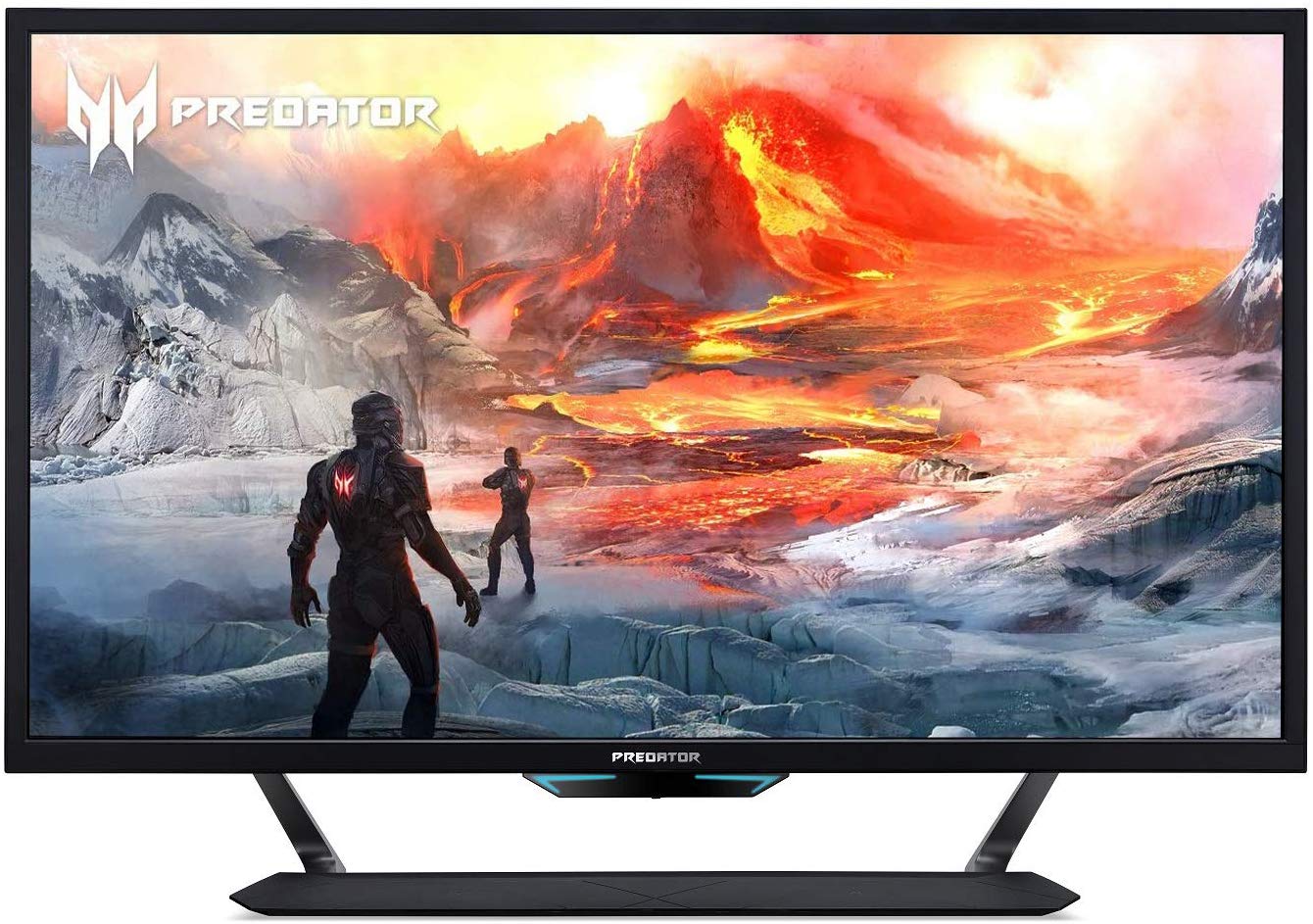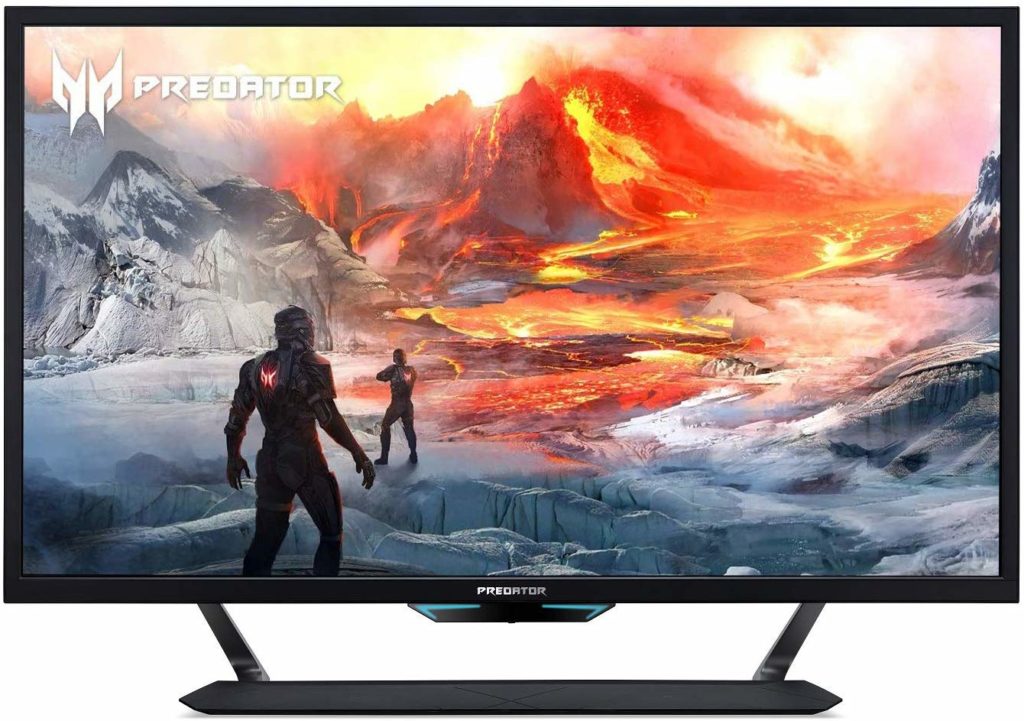 The Acer CG437K is a 43-inch 4K 144Hz behemoth is your next best upgrade if you want full HDR capabilities in a TV-sized screen. This model features flagship-level characteristics such as a 1000-nit backlight and a drool-worthy, RGB-equipped design. Another great thing about it is its affinity for both FreeSync and G-Sync implementations, so it might as well be the end game monitor you can stick with for years to come.
Editor's Note: The availability of these monitors are verified at the time of writing, but we cannot guarantee that they will stay in stock in the following weeks. We've seen an uptick in user activity and purchases in the past few days, indicating that gamers are already hunting for the next best thing or already jumping the gun and upgrading. Let us know in the comments or email if the monitor you like is out of stock so we can suggest a comparable alternative.
About the Author: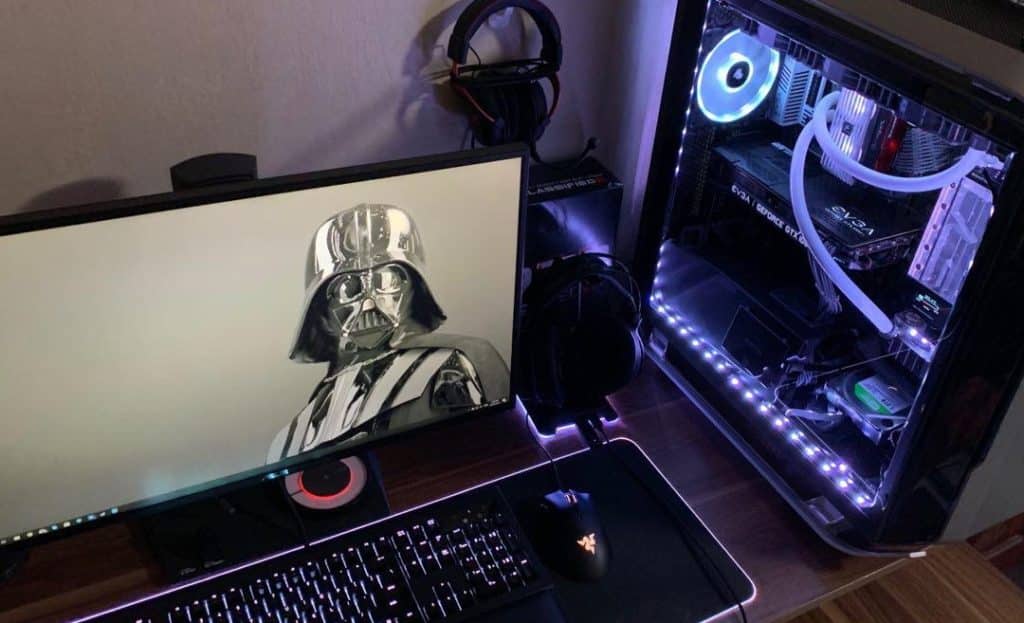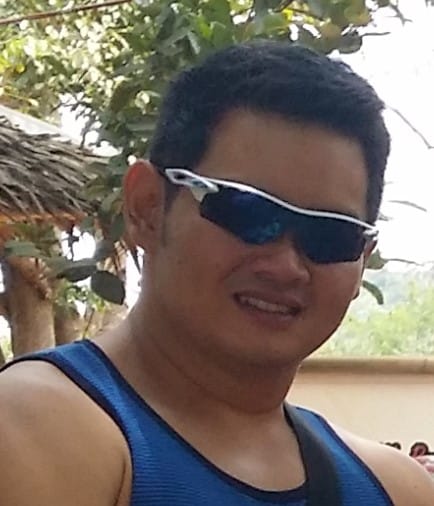 Paolo is a gaming veteran since the golden days of Doom and Warcraft and has been building gaming systems for family, friends, and colleagues since his junior high years. High-performance monitors are one of his fixations and he believes that it's every citizen's right to enjoy one. He has gone through several pieces of hardware in pursuit of every bit of performance gain, much to the dismay of his wallet. He now works with Monitornerds to scrutinize the latest gear to create reviews that accentuate the seldom explained aspects of a PC monitor.