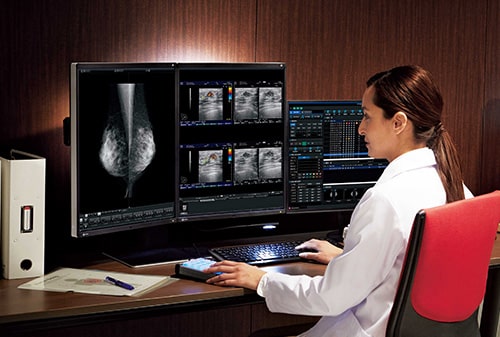 We've received many inquiries regarding the best monitors for Radiology from the commercial market for individual use such as training. There are specific monitors made for the medical field which are overall better and more effective, but they are expensive. The price usually becomes prohibitive for individual users who are still training in Radiology or for those who might want to do some work at home due to the pandemic.
We would like to point out that these monitor recommendations cannot be considered replacements for monitors like the Eizo Radiforce Series or LG Medical Series. These monitors are tuned specifically for this task, but the problem is that they aren't accessible for individuals and they are prohibitively expensive.
So many doctors and medical students tend to turn to regular or commercially available monitors to get the job done. The problem is that many do not know the common standards for these monitors, so it's difficult to pick the correct display solution. Again, there are no perfect replacements in the consumer monitor market, but there are a certain few which can be considered as a good substitute for training or work from home use.
What are the Required Specifications for the Best Monitors for Radiology Training and Work from Home?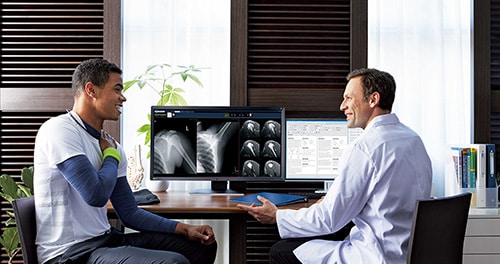 The three most important display characteristics you should consider before buying a monitor for radiology use are its resolution, brightness, and contrast. These three will help with accuracy and clarity when viewing x-rays or mammograms more than the other specifications manufacturers often advertise. Its not difficult to find a suitable candidate, especially now that LCD monitors have become considerably better than their predecessors.
Resolution/Megapixel -The best monitors for radiology should have at least 5 megapixels or a 2592 x 1944 pixels for clarity. That's why we recommend 4K monitors which are about 8.5 megapixels which is ideal and common in the monitor market.
Brightness – The PACS or Picture Archiving and Communication System standards prescribe a brightness level of at least 350 cd/m2 for radiology and 420 cd/m2 for mammograms. The monitor must also be able to sustain that level without flickering.
Contrast – It's easy to think that the best monitors for radiology must have massive contrast ratios. However, the standards dictate that you only need at least 600:1 for it to be suitable for viewing medical scans like mammograms.
These three basic requirements are very easy to get from today's available monitors, even the budget offerings. Necessity and competition between brands have driven up the quality and reliability of the latest monitors, so its easy to get good monitors for radiology. The recommended models below can reach or exceed these specifications but do remember to get a good colorimeter with them so you can accurately set and measure the brightness and the contrast of the screen.
The Best Monitors for Radiology Training and Work from Home Use
Dell U3219Q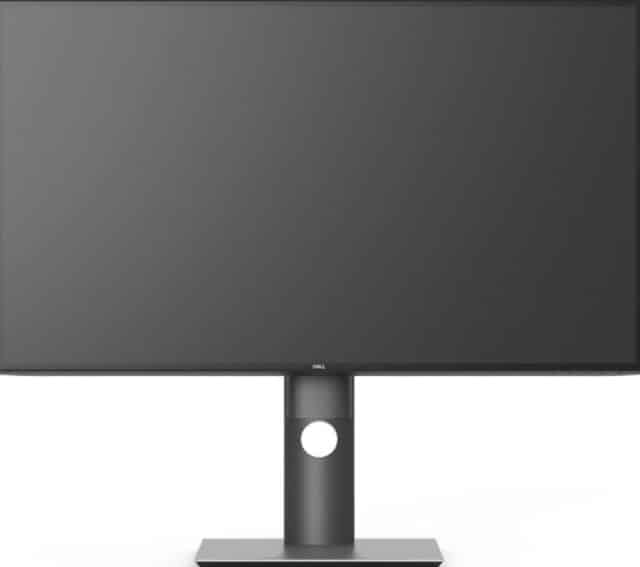 The Dell U3219Q is one of the best all-around monitors for professional use thanks to its large 4K IPS screen with excellent accuracy. It passes all the standards listed above, plus it's designed quite well with reliability in mind. This model comes equipped with a USB-C slot that can accommodate your MacBook Pros with only a single cable to charge it while it's transmitting its video input signal to the monitor.
Dell U2720Q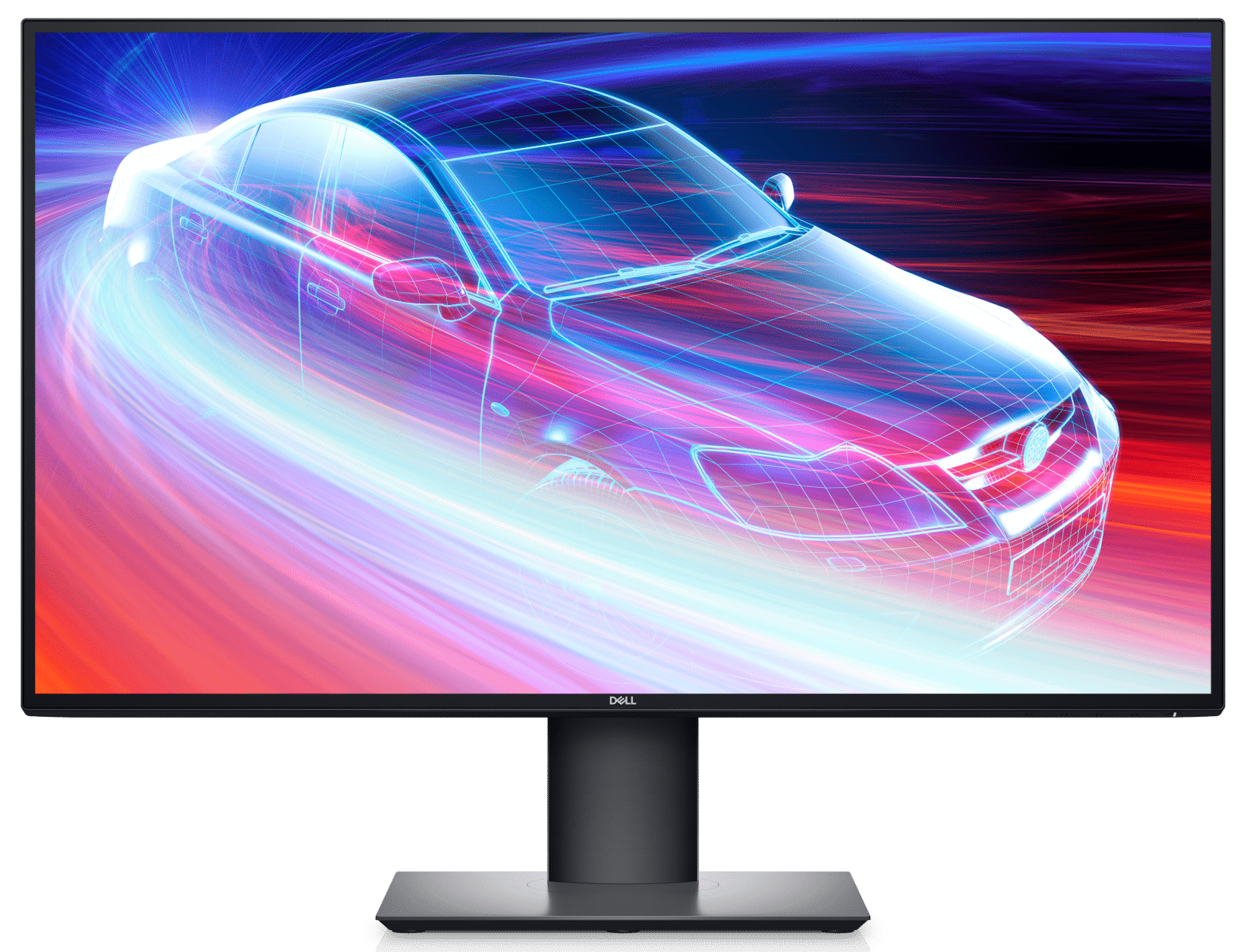 The Dell U2720Q is your best pick if you want a sharper IPS display with better color accuracy and imaging consistency. It is one of the display products out there that are designed to be used right away without worrying about image quality. Its also designed for professional use like its bigger sibling above with features such as a 90-watt USB-C slot to accommodate your workstation laptop.
BenQ EW3280U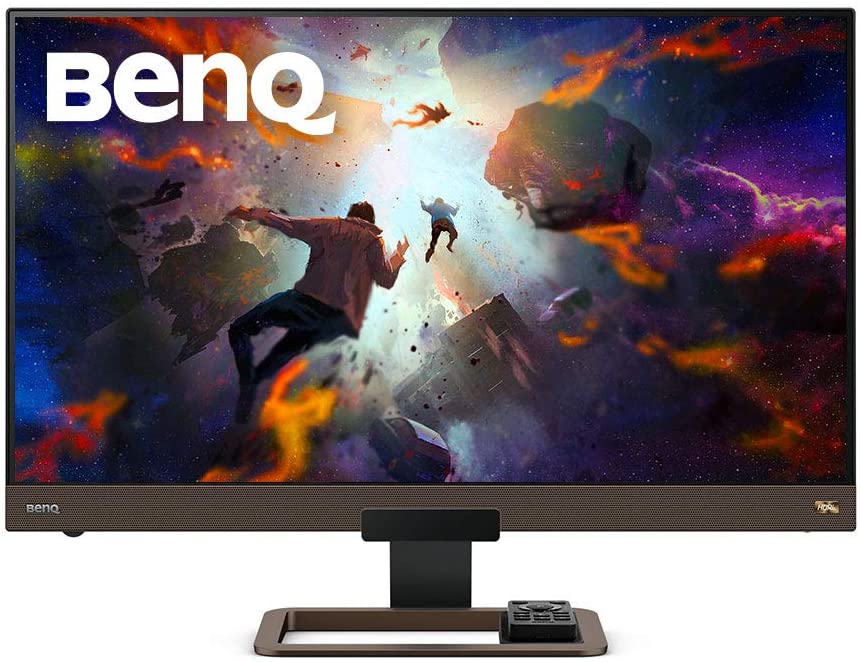 Buy Now from Amazon
The BenQ EW3280U and its smaller variant, the EW2780U, are designed for entertainment purposes instead of professional applications. However, their crisp IPS screens are great when it comes to image quality such as accuracy and contrast. We like their design which includes improved speakers and USB-C ports, but they are reasonably priced alternatives for those in the medical field who also have a taste for multimedia consumption.
Acer CM3271K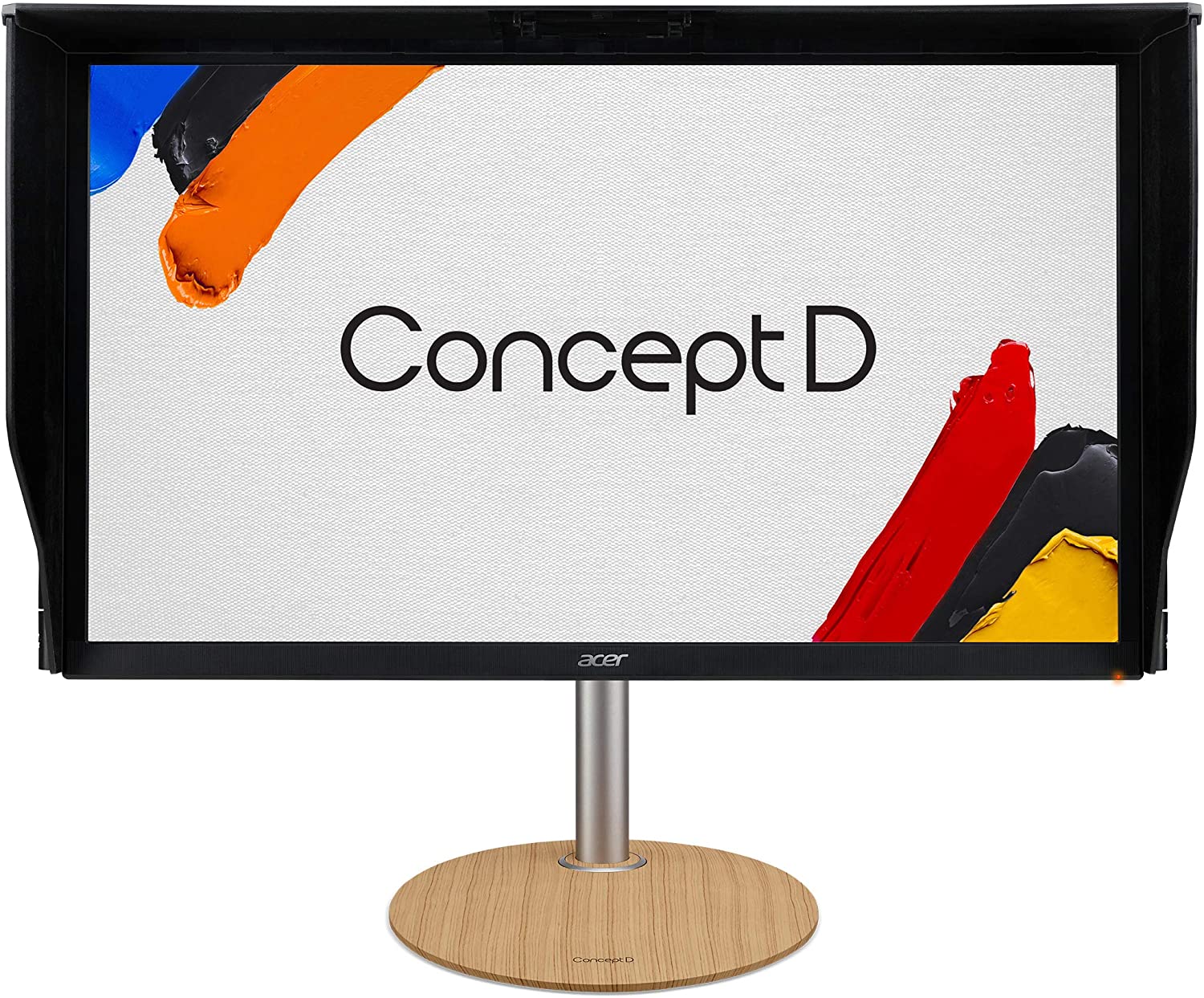 The Acer CM3271K is a great option for meticulous users that want a prosumer display that went through rigorous industry-standard testing. This model is Pantone-validated for image quality and color accuracy, plus it has one of the highest brightness levels in this line-up. It even comes with a calibration or shading hood to help with image consistency if in case the ambient lighting in your clinic or office intrudes with your work.
LG 32UN880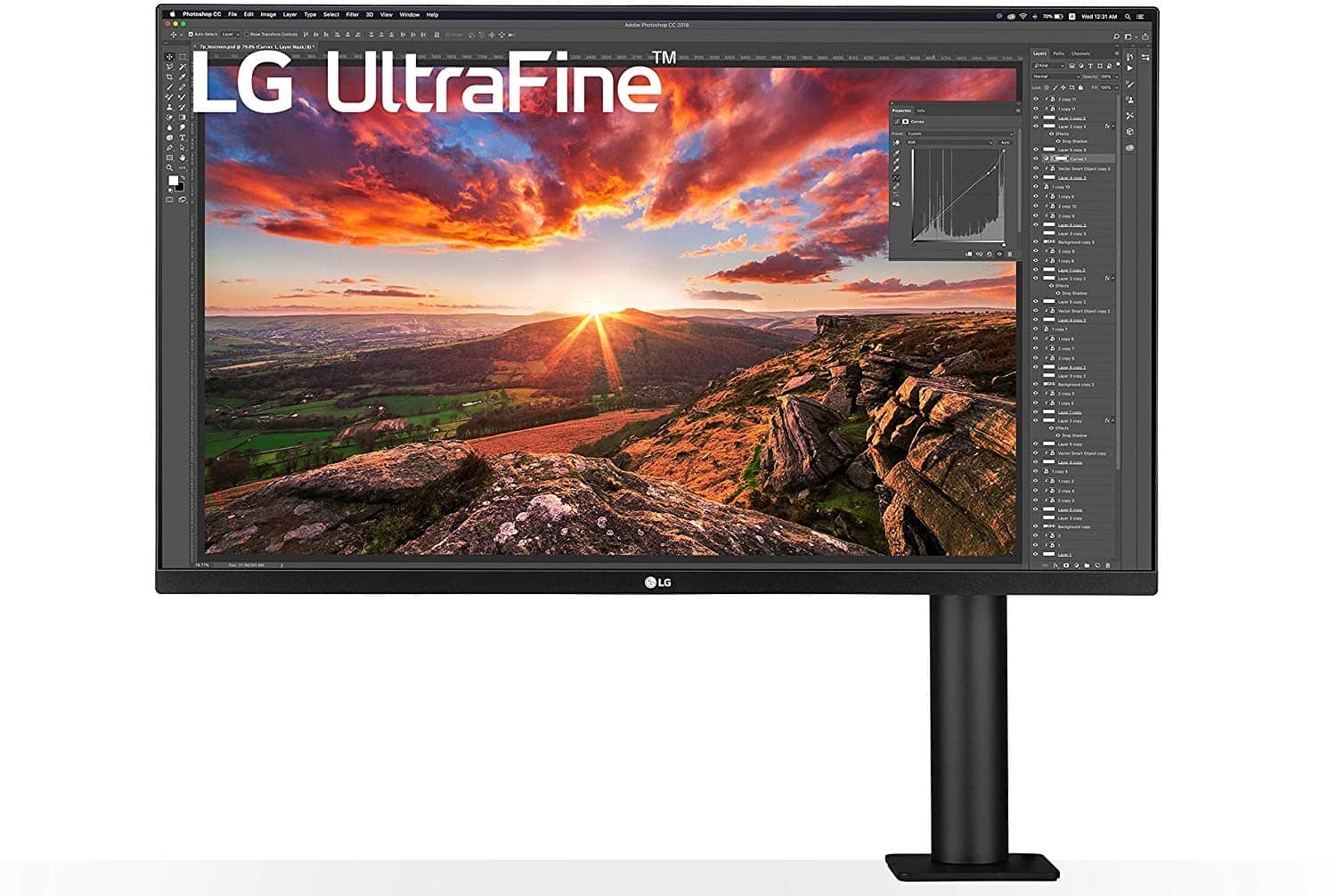 The LG 32UN880 is a unique option in this line up since it is an Ergo monitor that's designed to be built into your desk. Its unique functionality enables users to save a lot of space, while its capable IPS panel takes care of your imaging needs. It also comes with handy features like USB-C connectivity and a borderless design so you can always maximize your workstation and flow according to your needs.
Dell U4320Q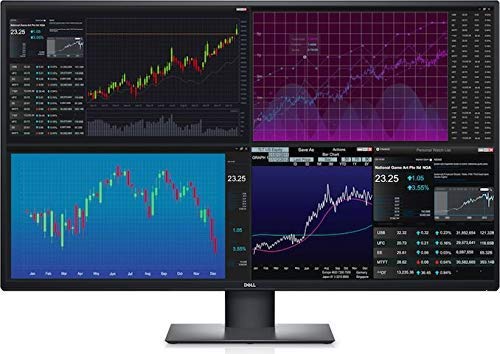 The Dell U4320Q is our top pick if you need a massive 4K screen with great image quality and consistency. It's also a multi-client display designed to handle more than one input device, so it's great for streamlining workflows, your studies, and comparing scans. The latest model comes with better performance and it has been updated with USB-C connectivity so it can be matched to the latest workstation devices such as the Apple MacBook or the Microsoft Surface Pro.
BenQ PD3220U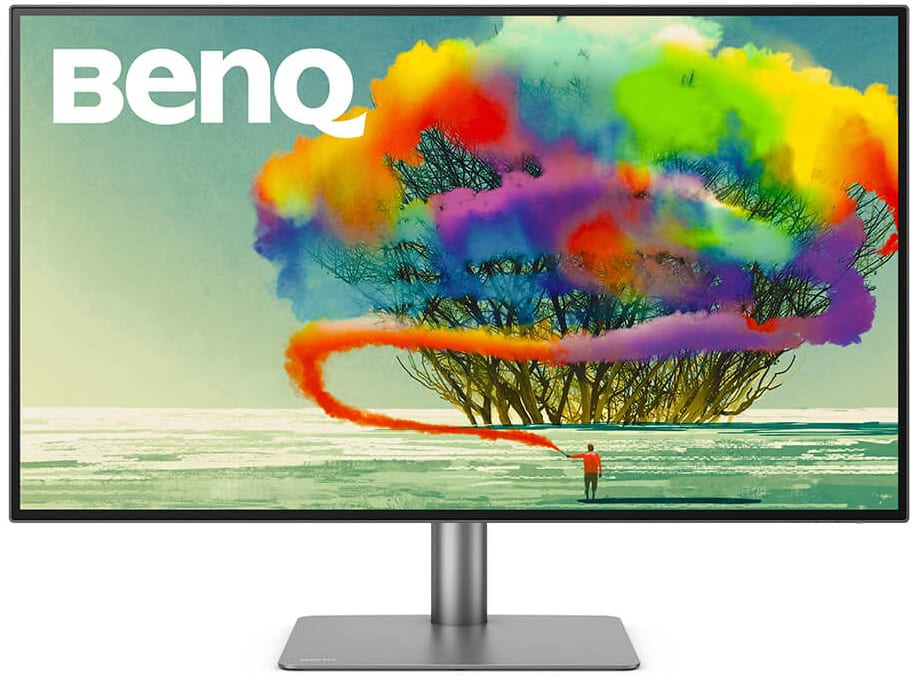 The BenQ PD3220U and the smaller PD2720U are premium professional variants that prioritize fantastic image quality and accuracy for discerning customers. It's one of the few monitors that are Pantone and CalMAN verified for image quality and consistency. These monitors are built with professionals in mind, so they have excellent functionality and reliability that is necessary for a medical-use monitor.
But What About OLED TVs?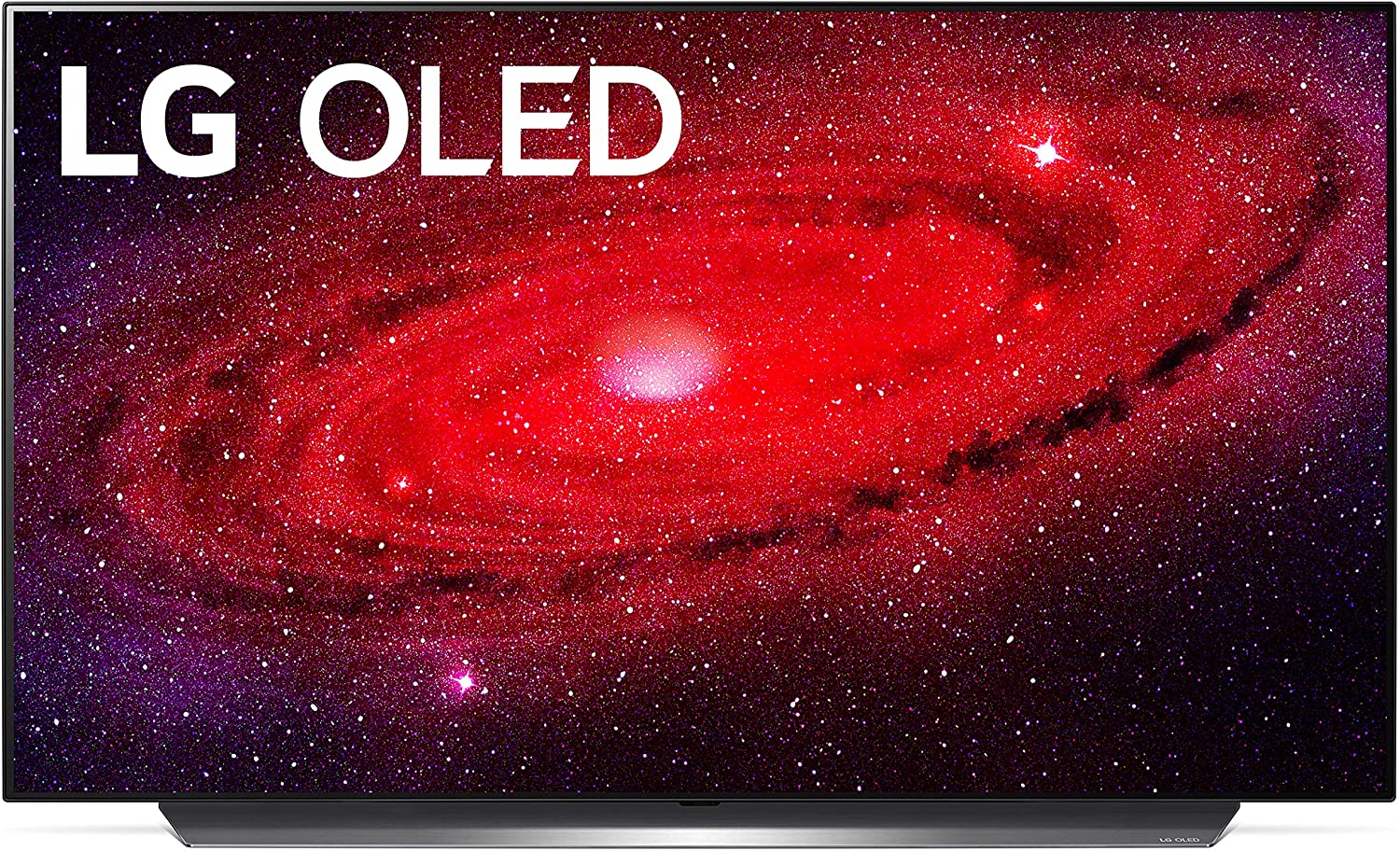 OLEDs are great since each individual pixel can change colors and brightness by itself unlike the usual LED backlight plus LCD combo. However, OLED TVs are too large and their pixel densities are too loose compared to desktop monitors. The only exception right now is the LG OLED 48 CX which is a bit more reasonable, but it's still too big for most desk setups.
OLED monitors are also on the horizon, but they will be prohibitively expensive and will most likely arrive in limited quantities. There were available options at some point like the Asus PA22UC, but they were extremely hard to find and comparably priced to the radiology-specific monitors in the market.