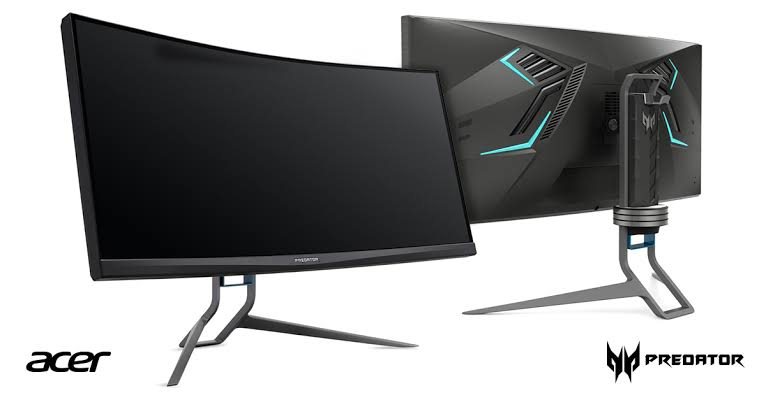 The dilemma between choosing curved or flat gaming monitors has been around for some time due to the former's rise in popularity in the market. Monitors have always been flat ever since, even the slightly convex screens of the CRTs back in the day were considered flat. On the other hand, the curved monitor trend built its popularity on its promised benefits which many will attest to be effective and real.
We think both are great at what they do, but there will always be pros and cons for each side. Let's highlight the strengths and weaknesses to help you decide which is best for your battle station.
Flat Gaming Monitors – Battle Tested
Flatscreens are still the most widely accepted display types since everyone is already comfortable with using them. Regular variants are also less prone to image distortion, so geometric shapes or examples such as the windows of your race car do not appear stretched. Flat monitors also have that laid out in front of you look which makes it more comfortable to process documents, watch movies, or play competitively.
Size and dimensions are also important when it comes to curved or flat gaming monitors since the former have deeper physiques. Many curved models need more than ten inches of depth, so they will eat up a large portion of your precious desktop space Flat gaming monitors are also well-suited to wall mounting compared to curved screens since they sit flush on the surface, unlike the other type which looks like it will fly off at any time.
Flat gaming monitors are ultimately cheaper than their curved counterparts, plus they are plenty more choices in the market. Curved displays still have that premium tax over their counterparts which makes them less practical. Buying that $300 curved gaming monitor doesn't look enticing if you compare it to a model with similar specs minus the curve that's priced at $200.
Curved Gaming Monitors – Immerse Yourself
The first key characteristic of curved gaming monitors are, as mentioned, immersion brought about by a digital window that wraps around you. The corners of the screen appear closer and less distanced from your peripheral vision, so it gives a feeling that you are actually in the middle of it all. This aspect makes it even better if you play story-driven titles with eye-popping environments since the nature of curved gaming monitors makes the visual impact more visceral.
Another secret curved gaming monitors have in attracting consumers is the ultrawide form factor which doesn't look easy on the eyes if you buy a flat variant. The peripheral views will sometimes make your head turn involuntarily which will in turn tire you out without you knowing. The immersive value of curved gaming monitors is better felt if the screen is larger so everything looks cinematic and engrossing.
But that's the downside of curved gaming monitor aside from the higher cost you have to swallow with difficulty. You need to go big if you want this type, and that also means more precious desktop space will be offered to the monitor alone. Positioning is also limited since you have to sit at exactly the center of the screen for single-head setups to enjoy what curved displays have to offer.
So Which One Should I Buy?
Fortunately (and unfortunately for those who can't decide), there is no right or wrong when it comes to buying a curved or flat gaming monitor. It all boils down to your needs and wants, and most importantly, your budget and what it allows. Both types have become considerably cheaper in recent times, but there are instances where a curved variant with the same specs as the flat alternative cost considerably more.
Best Flat Gaming Monitors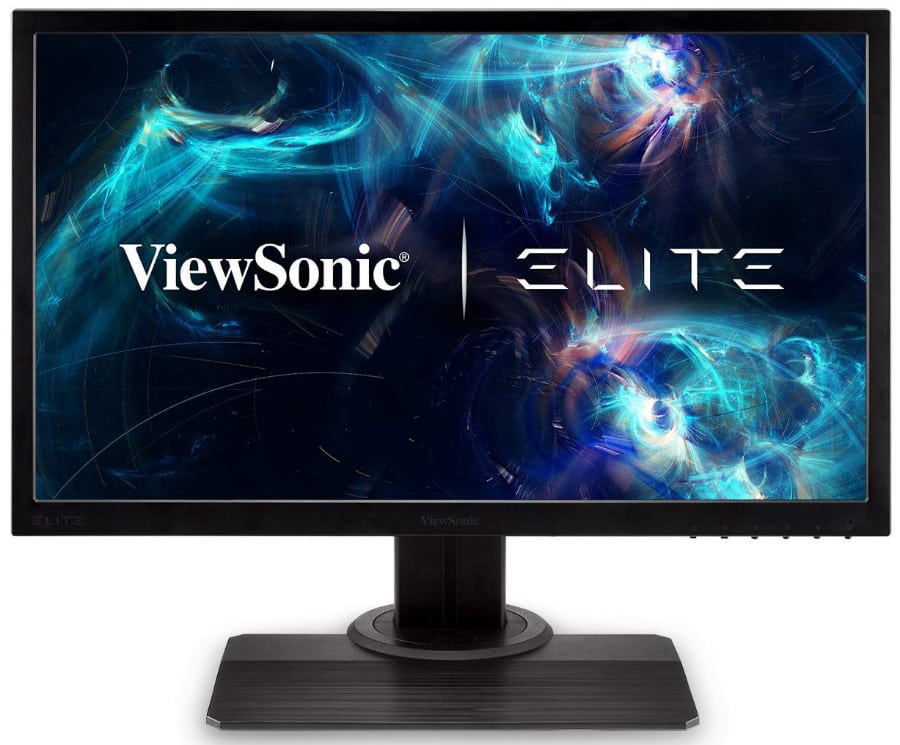 The ViewSonic XG240R is one of the most responsive 144Hz monitors we've tested thanks to the brand's excellent design and implementation. The device is fully functional and durable, but it also includes an RGB LED array at the rear to help you create a themed aesthetic. This model is also inexpensive, making it a great choice for competitive gamers who don't want to spend a fortune.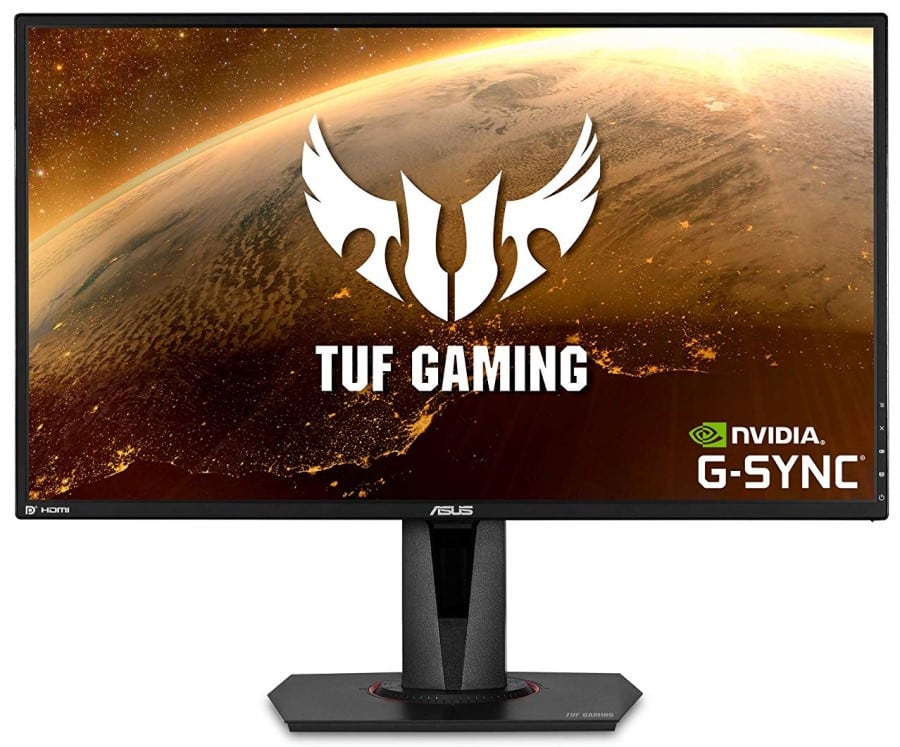 The Asus VG27AQ is one of our latest favorites due to its IPS panel's fantastic performance in color fidelity. This mode is one of the first few to offer strobing that doesn't lock out its FreeSync and G-Sync compatibility. The product falls into Asus' TUF Gaming category, meaning its designed to last and stay reliable for quite a while.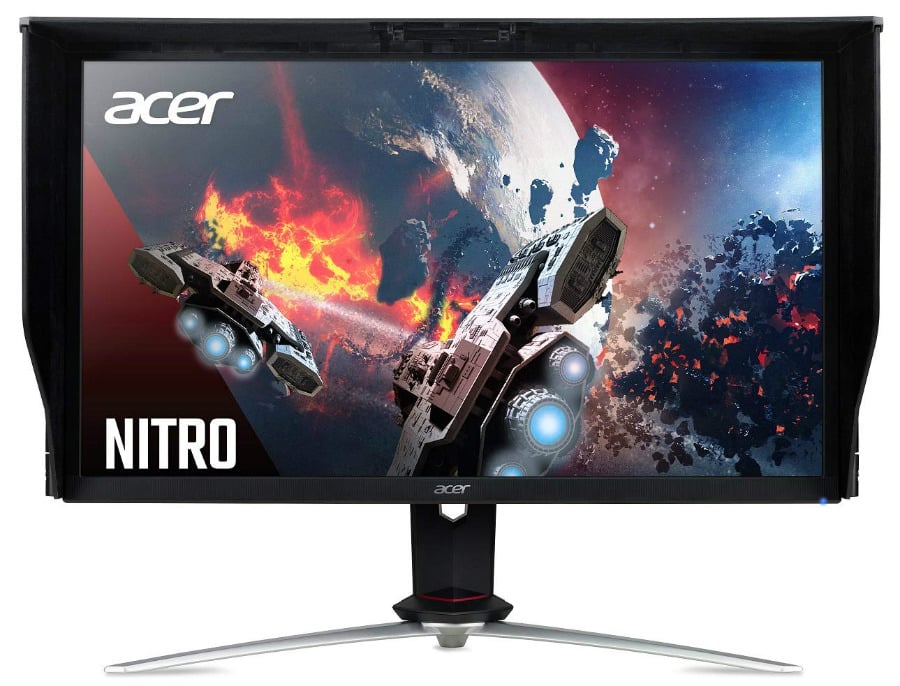 The Acer XV273K is a great pick if you want 4K at high refresh rates without paying for the premiums commanded by the G-Sync HDR variants of this model. The fast IPS panel features excellent image quality which you can usually find on prosumer displays. This model is also G-Sync compatible, so you don't have to pay the extra for the XB273K with G-Sync or the X27 HDR1000 variant if you have an Nvidia GPU.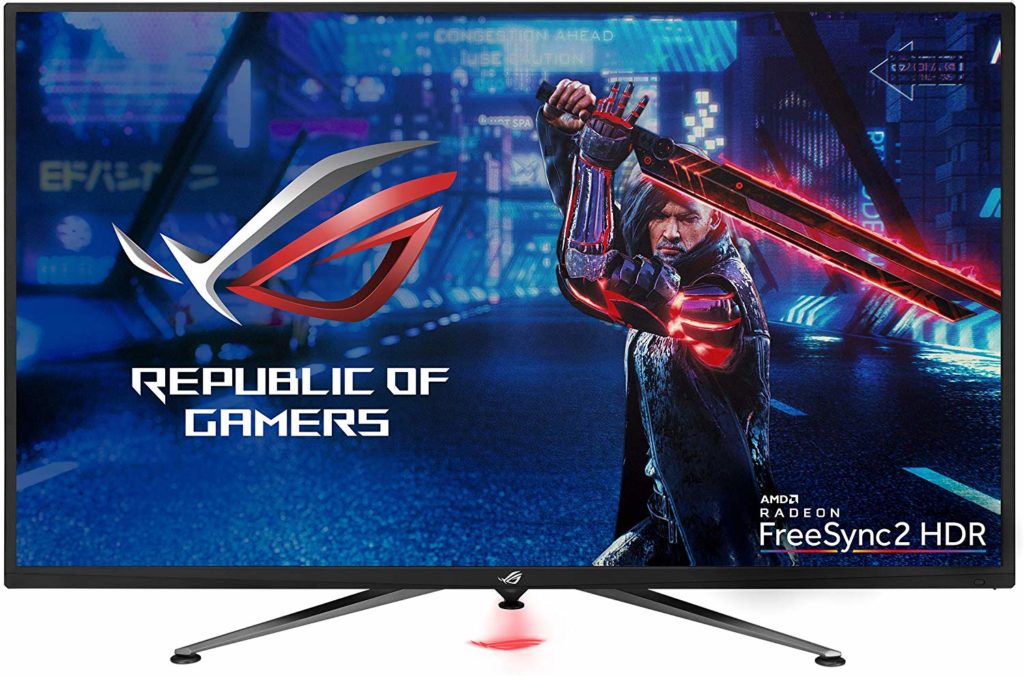 The Asus XG438Q obscures the lines between a competitive gaming monitor and an HDR TV for your gaming console. The 43-inch beast features fast response times and low input lag, but it gives you a an enlarged view of UHD visuals that will surely envelop your visual senses. This model is also reasonably priced if you consider what it offers, making it a great pick if you want an all-in-one display.
Best Curved Gaming Monitors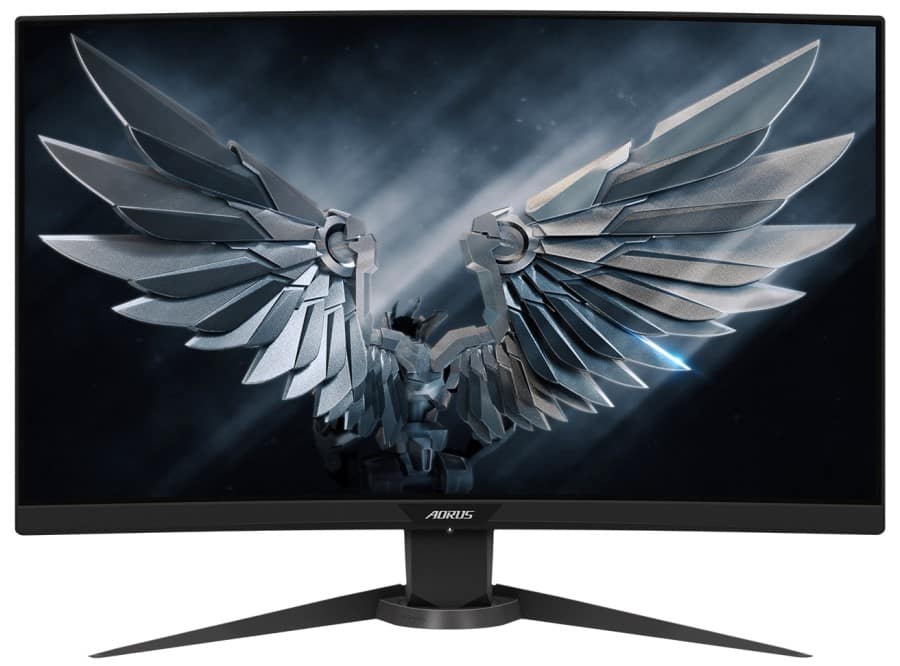 The Aorus CV27F offers specs such as a boosted 165Hz refresh rate, FreeSync 2, and low input lag. The curved screen isn't as sharp as anyone would want, but the size is the perfect starting point if you want to enjoy the benefits of a curved gaming monitor. The VA panel also offers excellent color and contrast which will make games much more appealing and engrossing.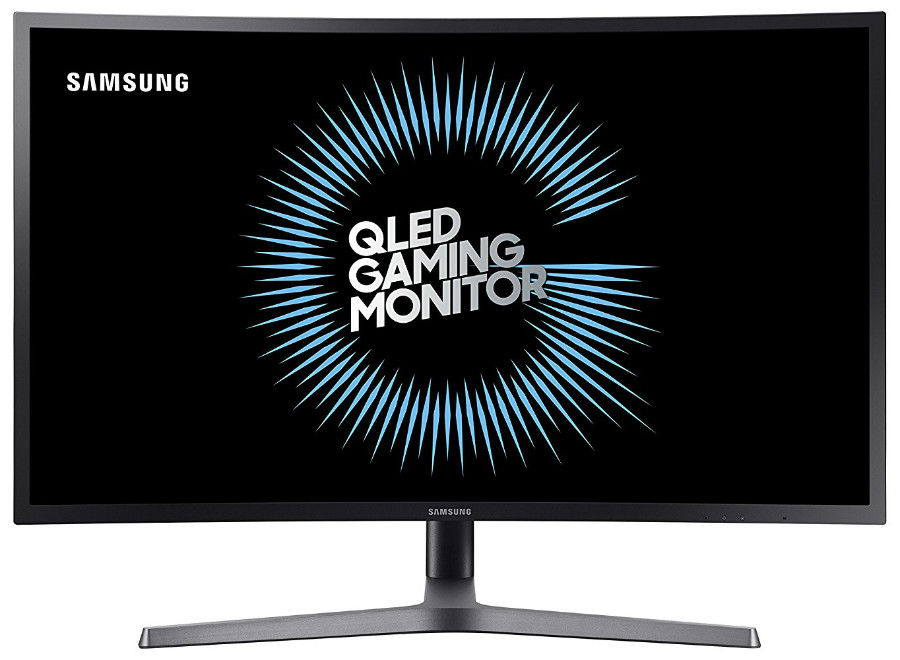 The Samsung C32HG70 is a popular 1440p 144Hz monitor due to its effective HDR implementation that goes well with its very respectable image output. Samsung's QLED technology and its combination with a VA panel enable excellent color coverage and contrast for extreme vibrancy and excellent depth. You get a well-designed, yet unassuming package that works with both FreeSync and G-Sync, so smooth and pumped graphics are yours to enjoy.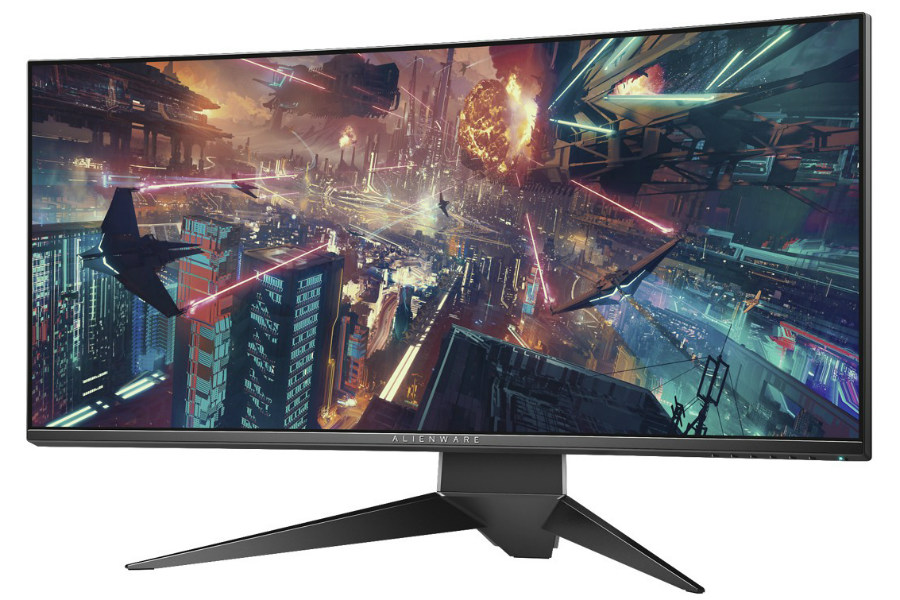 The Alienware AW3418DW is one of our favorite QHD ultrawide monitors due to its unique design and fantastic performance. This product offers excellent color quality which many can already consider as sufficient for editing and content creation. The RGB-equipped display can be overclocked to 120Hz, plus you also get full G-Sync functionality that will not affect its input lag rating.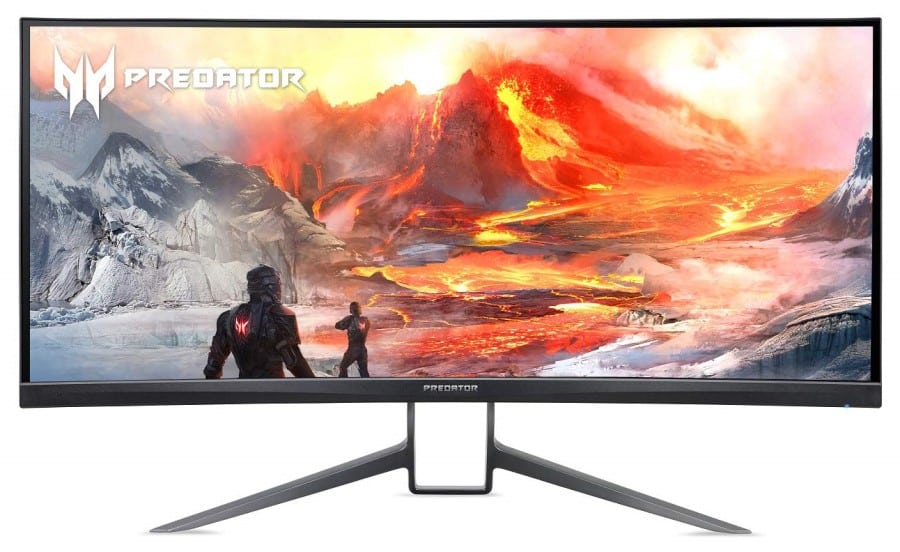 The Acer X35 embodies the peak of monitor performance with its jaw-dropping specifications and high-end design. This model boasts an HDR1000 QHD ultrawide curved display that goes up to 200Hz for extra smooth and vibrant visuals. It's also a G-Sync HDR monitor, making it the perfect display for your high-end RTX rig.
About the Author: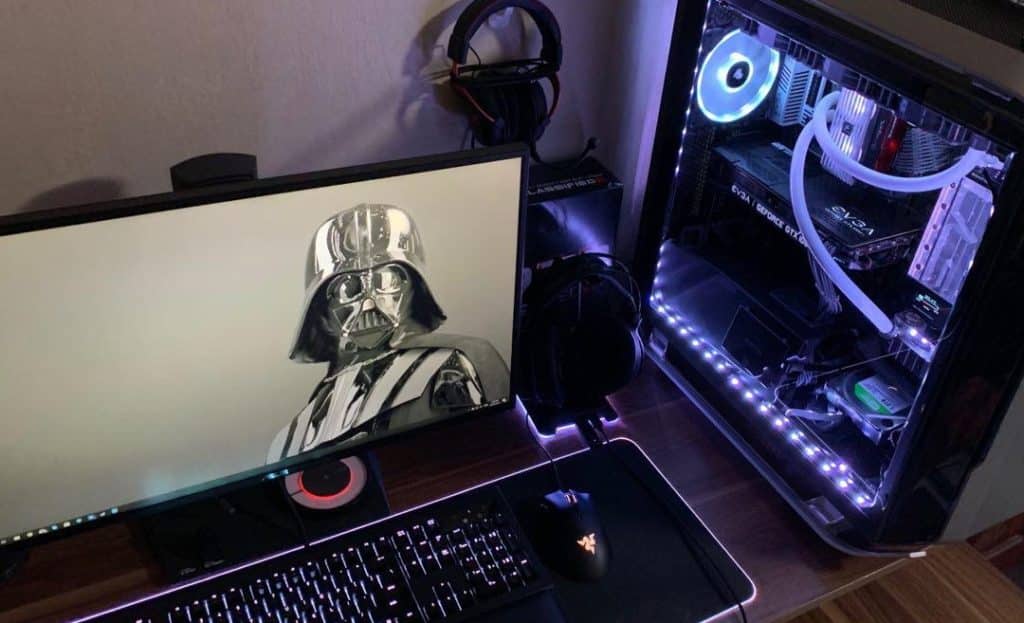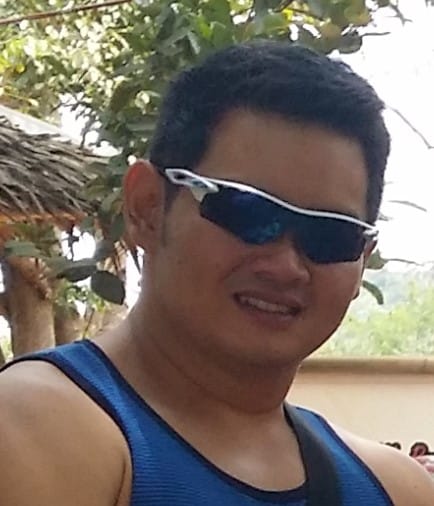 Paolo is a gaming veteran since the golden days of Doom and Warcraft and has been building gaming systems for family, friends, and colleagues since his junior high years. High-performance monitors are one of his fixations and he believes that it's every citizen's right to enjoy one. He has gone through several pieces of hardware in pursuit of every bit of performance gain, much to the dismay of his wallet. He now works with Monitornerds to scrutinize the latest gear to create reviews which accentuate the seldom explained aspects of a PC monitor.