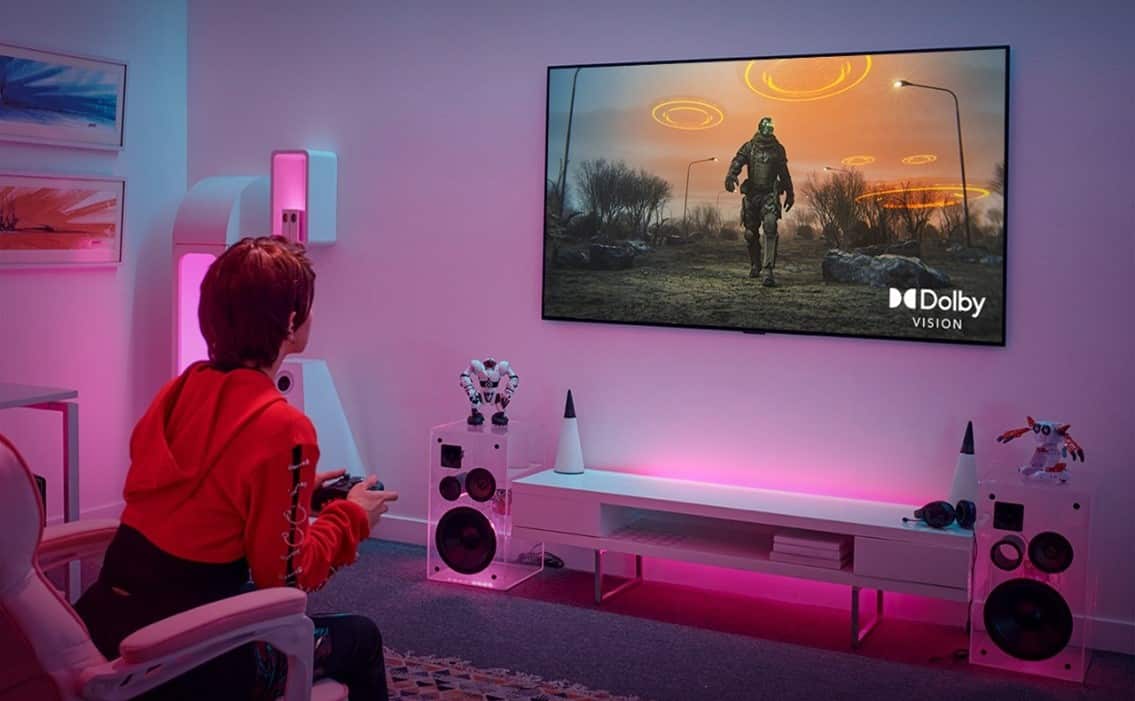 It's almost the second quarter of 2022 and OLED monitors are still not as common as they should be for various reasons. We now have suitable candidates unlike when we first wrote about the category where they were rare and usually sold out or out of stock. Now, we have options, but it's mostly just TVs that are small enough to be used on a desktop.
There are some notable OLED monitors, but most of them are designed for professional use. They either have limited 60Hz refresh rates, or they lack gaming features. The image quality alone is great for our favorite hobby, but you are missing out on essentials after paying a few thousand bucks. It's not yet practical for regular PC use, so we must wait a bit more for pricing to come down and availability to proliferate.
Currently Available OLED monitors and Displays 2022
OLED monitors are sought-after and usually sold out quickly when they can become available. OLED's biggest advantage is its infinite contrast ratio that's made possible by its individually dimming pixels. It's also capable of rich colors and near-instantaneous pixel response times so it's the best for gaming and uses where color quality matters most.
There are only a select few that we could recommend if you are hunting for an OLED display that's suitable for PC use. OLED TVs outnumber the full-fledged monitors, plus they are sometimes cheaper and more widely available to buy. There are a few options if you know where to look for the latter, but the smaller-sized TV models are better and more suited for gaming.
LG C1 48-Inch OLED TVs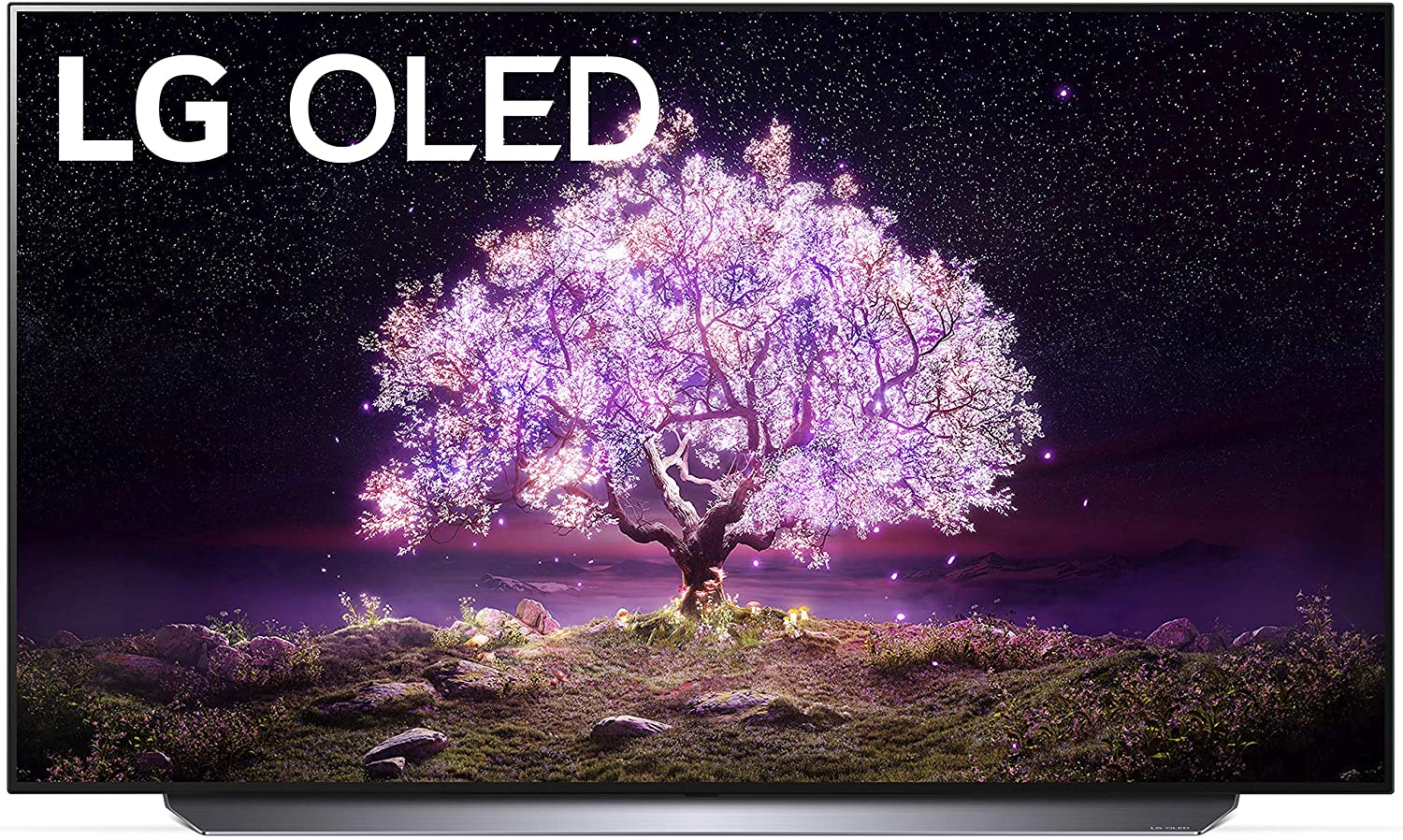 LG OLED C1 – Buy Now from Amazon
The 48-inch LG C1 and the older CX models are arguably the most popular OLED displays for gamers due to their performance. It's also no secret that they are the most suitably sized for desktop use since other OLED TVs from other brands are usually bigger. They are also cost half of what dedicated OLED monitors usually ask, so they are more practical for the masses.
The LG C1 and CX models both have 4K 120Hz panels with FreeSync and G-Sync support, plus add-ons like ALLM which aim to improve your gaming experience. They also have HDMI 2.1 which lets you harness the power of your PC and next-gen consoles like the PS5. You can even do hardware calibration on them for better accuracy for your projects and jobs.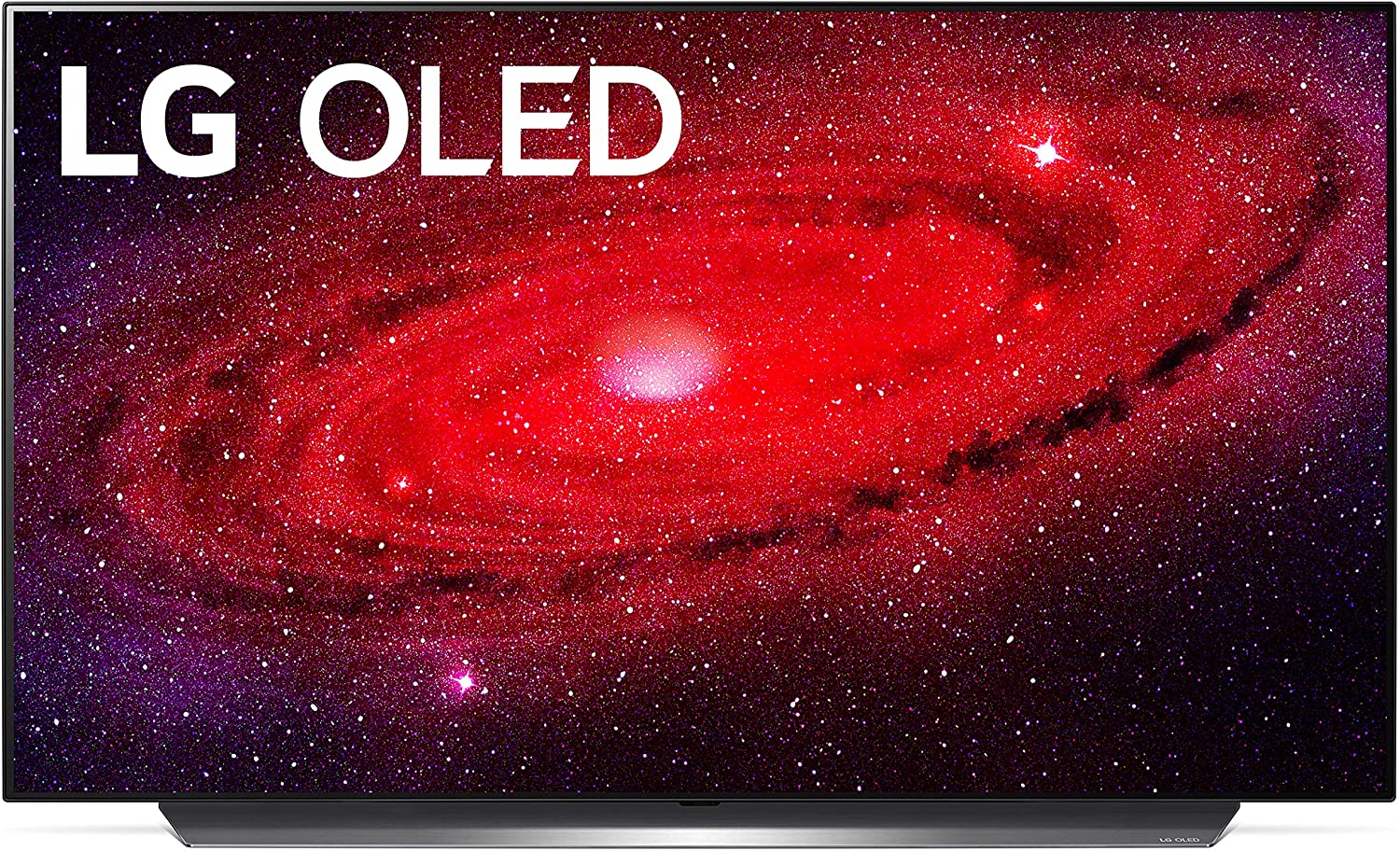 LG OLED CX – Buy Now from Amazon
However, the biggest downside of going with an OLED TV is that it lacks DisplayPort which is more commonly utilized by PC users. You also don't get ergonomic stands, but at least the built-in speakers will be louder and better. You also get a very functional remote, along with Smart TV features that will let you utilize the device for other things like bingeing on Netflix.
48-Inch OLED Gaming Monitors – Aorus FO48U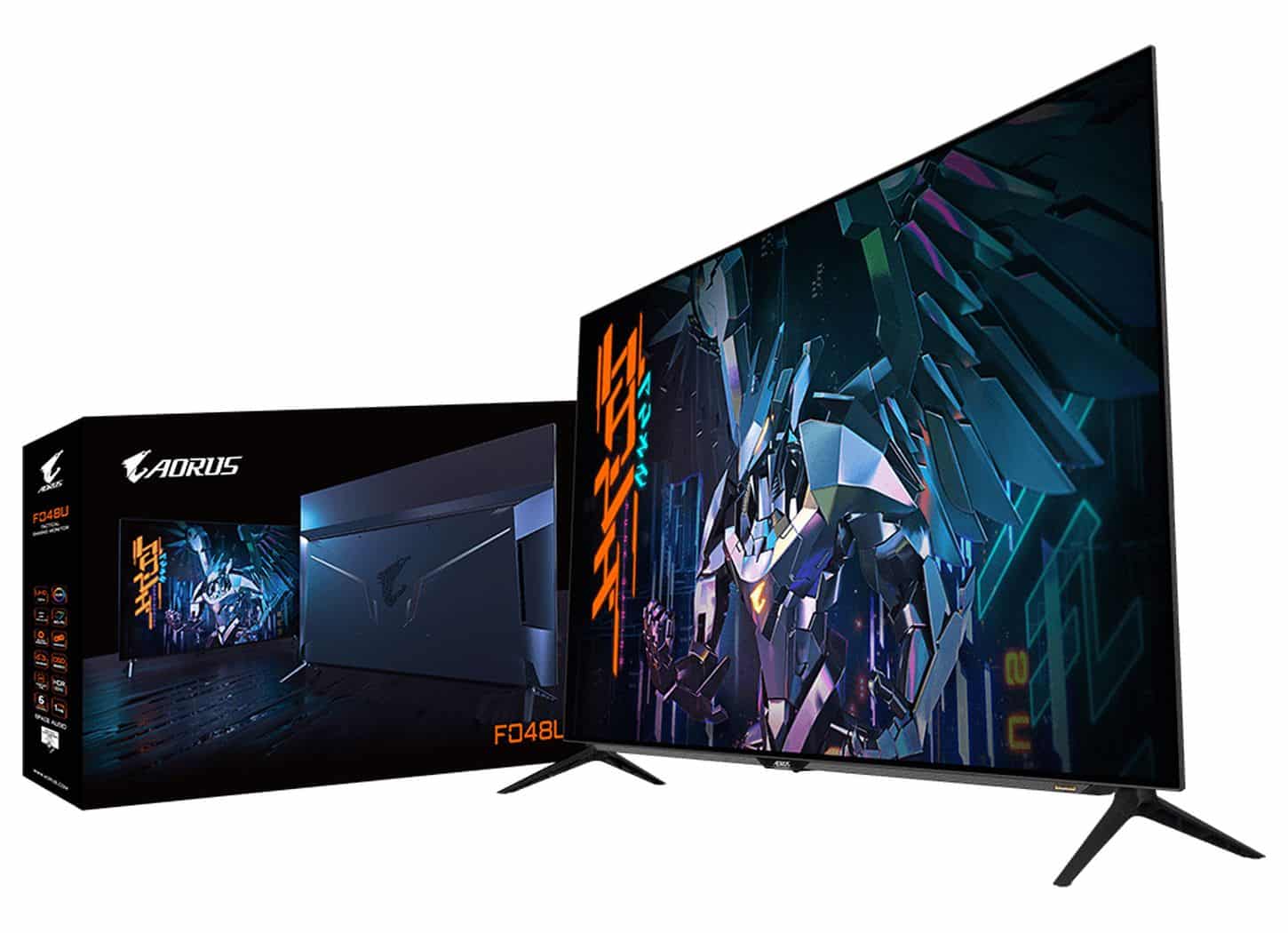 48-inch OLED displays that are designed for PC gaming exist such as the premium Aorus FO48U. It's basically the same as the LG OLEDs above, but it has PC-related features like DisplayPort 1.4 and USB-C connectivity. Of course, its stand-out feature is its 4K 144Hz and HDR 1000 output which makes gaming more interesting.
However, PC gaming models like the FO48U do not come without downsides, starting with its lack of smart TV features. Its HDR compatibility is limited to HDR10 and HLG, so you can't enjoy other popular HDR implementations like Dolby Vision. However, these are minor compared to what the device offers for the overall user experience.
Upcoming 48-Inch OLED Options for 2022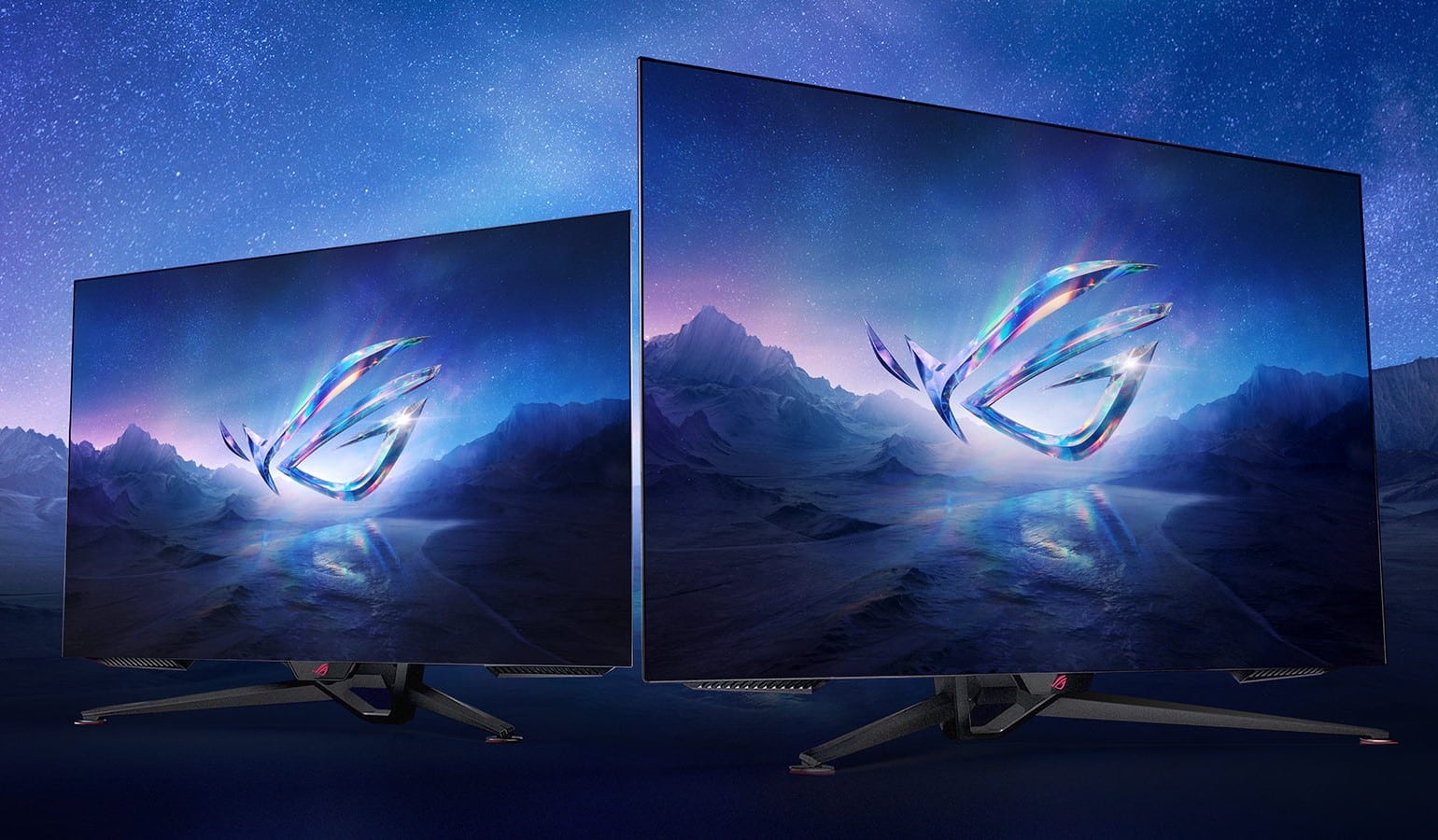 Asus PG48UQ and PG42UQ – Check Availability on Amazon
More 48-inch models are on the way, following the wake of the Aorus FO48U such as the Acer Predator CG48 and the Asus PG48UQ. These products are designed as PC monitors so the pros and cons they have are similar to what's written above. The bad news is that they will be expensive and more costly than their TV counterparts which have proven to be viable alternatives.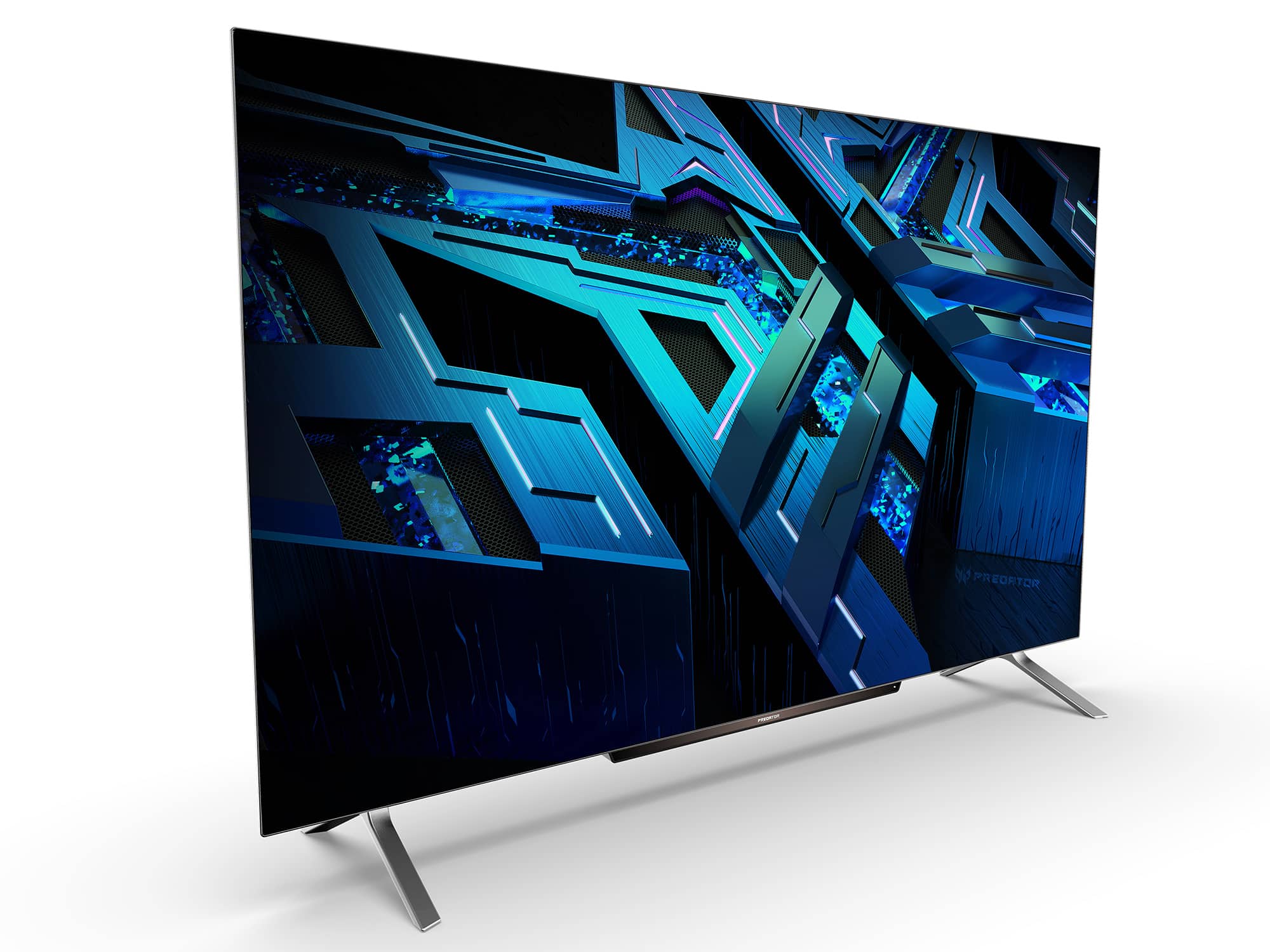 Acer Predator CG48 – Check Availability on Amazon
This development isn't limited to just two or three brands since we know many have offerings that are currently in the works. The LG OLED CX48's popularity paved the way for this trend even if some feel that it's too big for desktop use. the popularity and the scarcity say otherwise, so monitor brands are keen to make bank on this continuing trend.
42-Inch OLED TVs are Coming Soon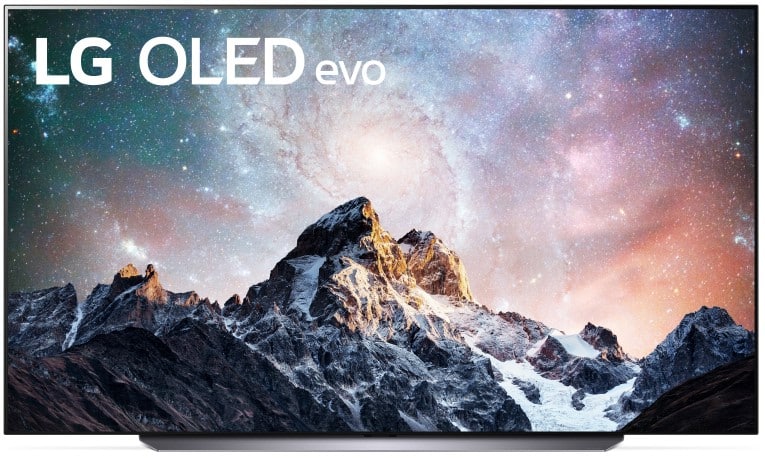 LG OLED C2 – Check Availability on Amazon
The notion that the options above are too big for desktop use has been heard, so what's next for the industry is to provide smaller displays. LG's upcoming C2 series will include a 42-inch option in Spring this year, along with Sony's new XR-42A90K from its A90K line. The Asus PG48UQ we mentioned also has a smaller 42-inch sibling called the PG42UQ, and we think that it will sell more than the former when it arrives.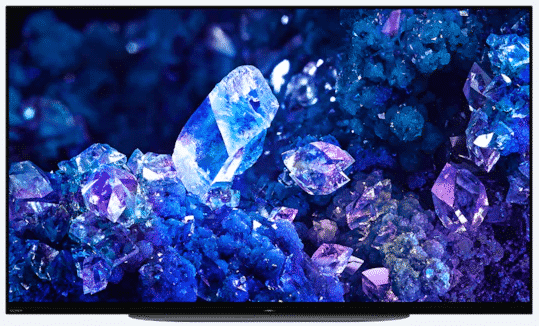 Sony XR-42A90K – Check Availability on Amazon
Basically, these new models will be the same when it comes to raw performance, plus a few new exclusive features. What makes us excited about them is that they are more suited for desktop use since their width isn't too far off from a regular ultrawide. However, they won't be cheap, and we suspect pricing will be better on the TV versions as well.
OLED Ultrawides – Alienware AW3423DW and Samsung G8QNB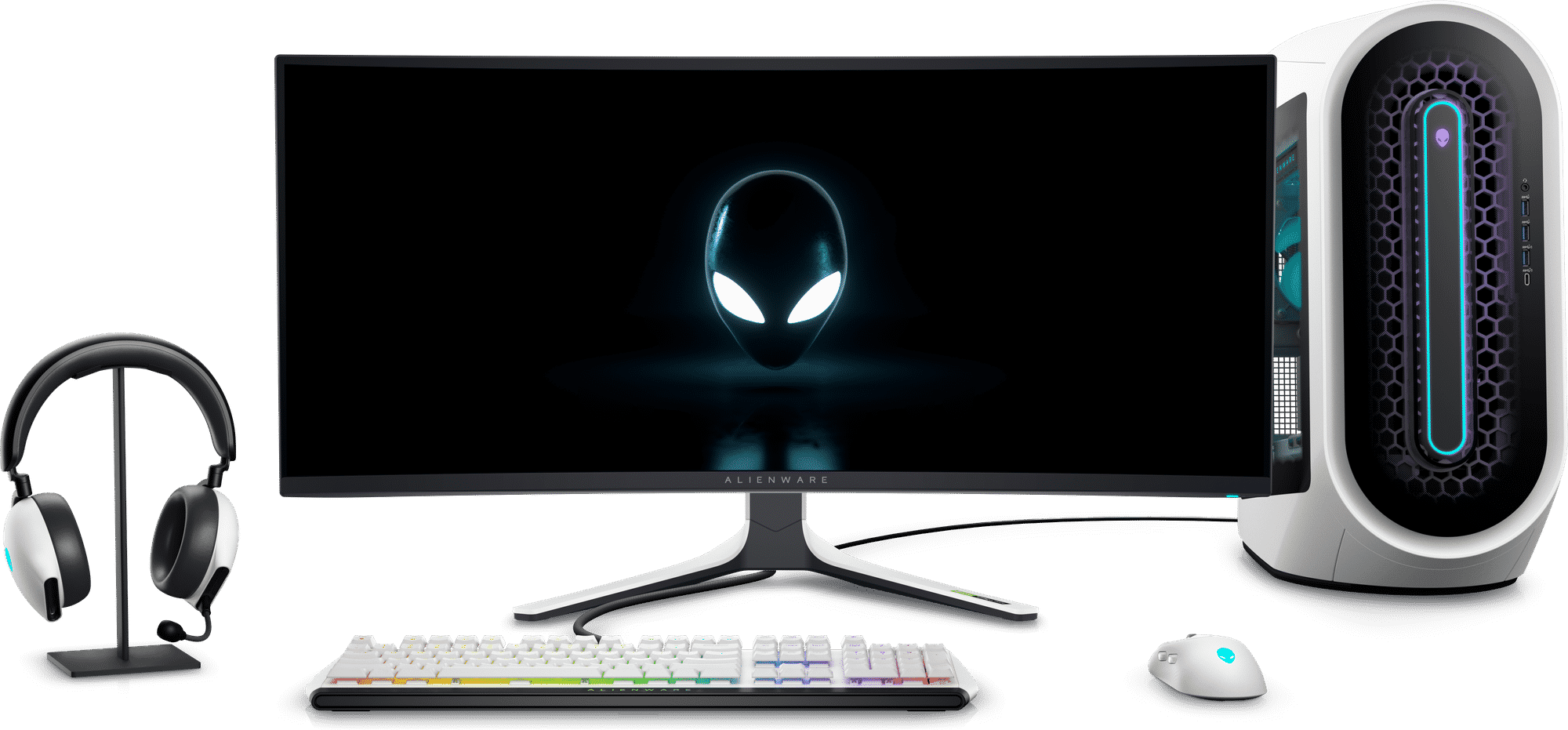 Alienware AW3423DW – Check Availability on Amazon
OLED monitors are mostly exclusive to 4K, but we now know that we are getting two 34-inch ultrawides with OLED instead of the usual VA or IPS. The two models mention QD-OLED panels with 175Hz refresh rates plus all the bells and whistles like HDR certification and advanced connectivity. More details will follow, but we know that the less secretive Alienware AW3423DW has a reasonable $1299 price point when it arrives.

Samsung G8QNB – Check Availability on Amazon
What About Regular-Sized OLED Monitors?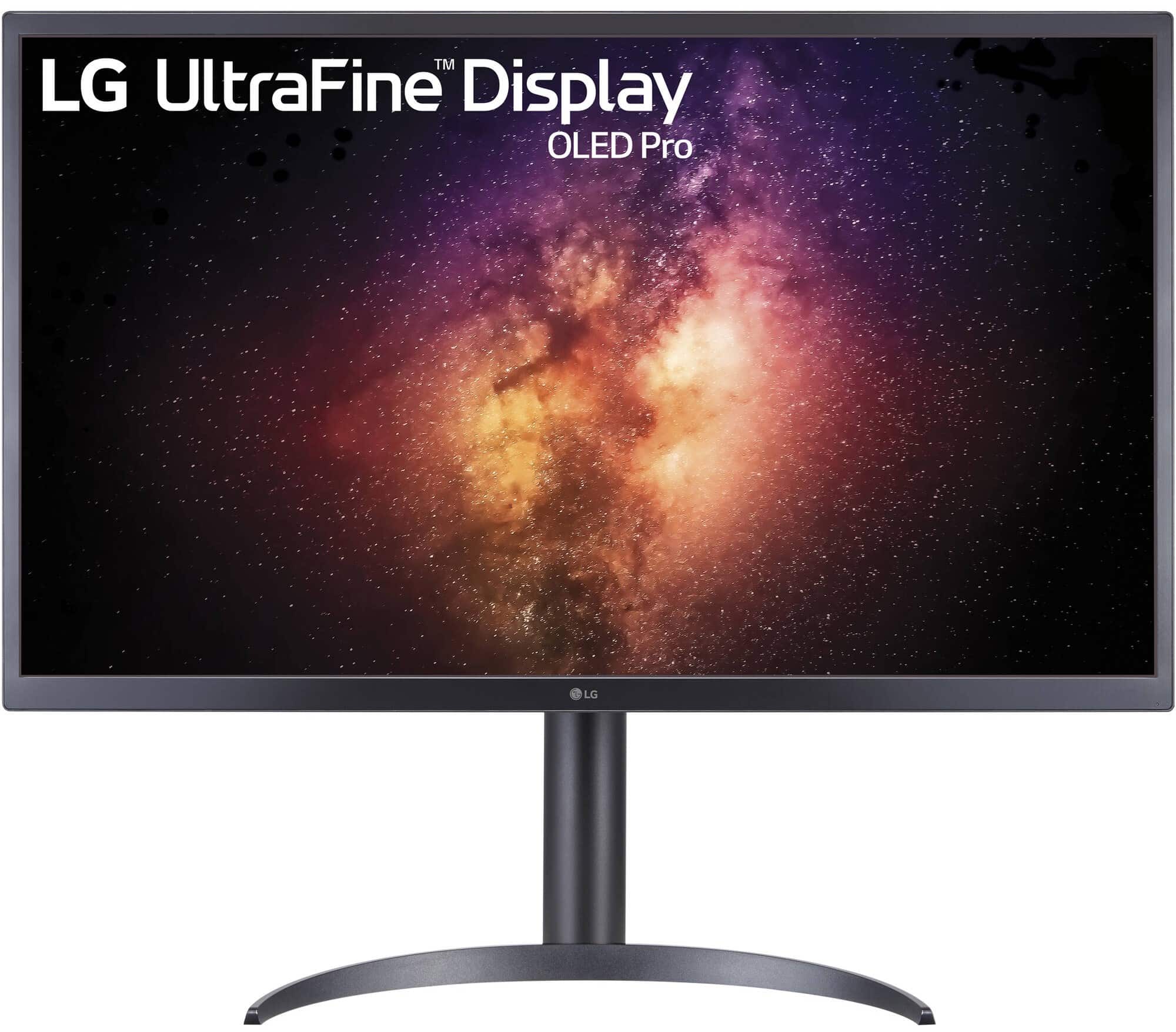 The only available PC monitor with a typical size and form factor is the LG 32EP950-B which was intended for professionals. It has impressive image qualities such as its impeccable color accuracy and contrast, but it is limited to 60Hz, unlike the other OLED monitors we mentioned. It's also very expensive, costing more or less twice the LG OLED C1.
We do know LG has a few more models in the works that will follow the 32EP950, including an UltraGear variant for gamers. However, full details have not yet been released, so you only have this prosumer display if you want to avoid the behemoths mentioned above.
Are OLED Monitors Worth It Now?
Yes, it is worth buying OLED monitors now if you are buying the proper option for the right use and reasons. Going with the OLED TVs such as the LG C1 or the older CX 48-inch models is your best bet for gaming and mixed-use. It's reasonably priced if you consider what you are getting or if you have multiple platforms that can make use of its 4K 120Hz and HDR output.
On the other hand, the LG 32EP950 is a great buy if you need absolute accuracy for color-critical work. It's expensive, but closest competitors like the Asus PA32UCX can't be considered affordable alternatives. You get unrivaled contrast with it as well, so it should be great for entertainment purposes after grinding down your tasks.
So yes, It's worth considering OLED monitors now since there are viable solutions for every category. It's still a good decision to wait for newer, better, and cheaper models, but what we have now is more than satisfactory when it comes to capabilities and specifications. What's more important is that they are available, unlike the Dell UP3017Q which dodged a lot of would-be-buyers since it wasn't available for long.
About the Author: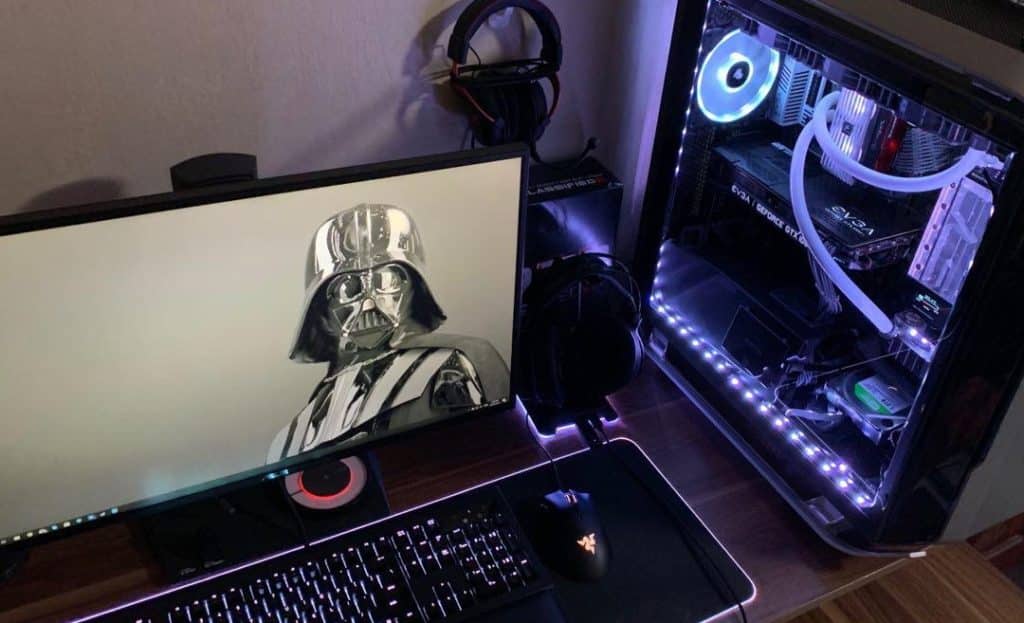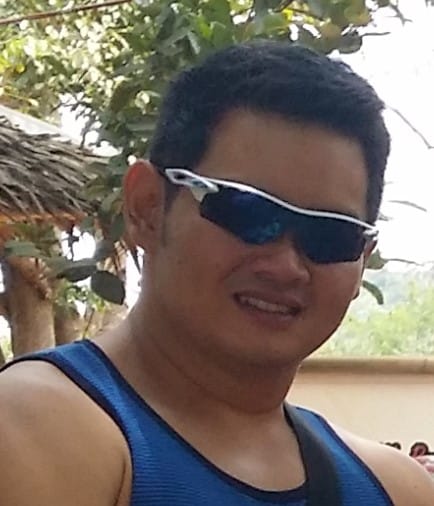 Paolo is a gaming veteran since the golden days of Doom and Warcraft and has been building gaming systems for family, friends, and colleagues since junior high. High-performance monitors are one of his fixations and he believes that it's every citizen's right to enjoy one. He has gone through several pieces of hardware in pursuit of every bit of performance gain, much to the dismay of his wallet. He now works with Monitornerds to scrutinize the latest gear to create reviews that accentuate the seldom explained aspects of a PC monitor.