27 inch monitors with 1440p resolutions are quickly rising in popularity as an upgrade to aging 24-inch 1080p products. Even if the latter still has a strong following and staying power in both casual and competitive situations, it will eventually be replaced by the next logical step.
QHD monitors are also the next best thing to the highly-sought after 4K displays, since you get a massive increase in pixels without requiring a ton of GPU power. Even if you don't get as much visual space and resolution like what 4K can give if you compare QHD to 1080p monitors you will enjoy more than a 70 percent increase which is great for both games and productivity.
This category is best suited to 27-inch form factors for a more natural look, although 24-inch 1440p monitors like the Dell S2417DG will look sharper, but you might end up squinting to see smaller objects like text. This type of display also came down in price considerably over the past year, since supply and demand are at an all-time high.  Here's our guide to the best 27 inch monitor (monitor 27) 1440p for gaming.
Why should I Get a 27 Inch Monitor If I Can Get Something Bigger?
The primary answer to this dilemma is space. Most computer desks weren't sized to fit massive TV-like monitors since the furniture business is still usually used to displays from 19 inches all the way up to 24 inches. Although we've seen dazzling custom setups which can hold a giant screen, full sized tower plus speakers and other peripherals, typically, most office and home tables are still limited in size.
Of course, you can opt to wall mount a larger option, but the other issue with doing that lies in viewing angle. The United States Department of Labor-Occupational Safety and Health department prescribes that user should view a screen anywhere from 15 degrees to 20 degrees below the line of sight, or at least the top edge of a screen should align with your eye-level.
If your display sits too high or too low, you will end up moving your eyes and head too much while looking across the viewing space, which could strain or hurt your muscles. It is also difficult to look at the each edge if a monitor is too big, so ideally, you should readily see the whole screen at a single glance.
Viewing distance is also an issue since the prescribed 20 inches to 40 inches isn't enough once you go near or over 32-inch displays. Viewing at a farther distance also induces more issues, such as reaching the keyboard and mouse, your headset's cable length might not be enough, or your audio spoiled by the distance since desktop speakers require a near-field perception of its output for a maximized experience.
Why Choose 2560 x 1440 QHD if I Can Buy a 3480 x 2160 4K Monitor?
While 4K gaming is a godsend for the eye-candy enthusiasts, it does require a ton of GPU power to be able to run smoothly. 1440p can still make your GPU sweat, but graphics cards which can only do 30FPS on 4K will run smoother on the latter with frames going more than 60FPS.
For Example, our small benchmarking run in the previous months, Battlefield 1 at ultra settings only ran from 44FPS to 53FPS during various scenes on a GTX 1070, a popular video card for its price to performance ratio and viability for 1440p gaming. For the 2560 x 1440p test, Battlefield 1 performed better with results of 80FPS to 92FPS in similar scenarios.
The more or less 50% additional frames you get while playing in QHD is a massive advantage, especially if you use high-speed monitors. 4K looks sharper with more details, but 1440p edges it out with optimization and superior smoothness, resulting in a more enjoyable, stutter-free gaming session.
Finally, 4K has a long way to go before it reaches its full potential in models like the Asus PG27UQ and the Acer Predator XB272-HDR, both of which have 4K at 144Hz specs. 1440p is a safer and more economical choice since these up and coming products will cost more than an arm and a leg at release, not to mention the GPU and CPU power required to utilize these specs.
Best 27 Inch Monitors 1440p
1. Asus ROG Swift PG278Q – MonitorNerd's Best Overall Gaming Monitor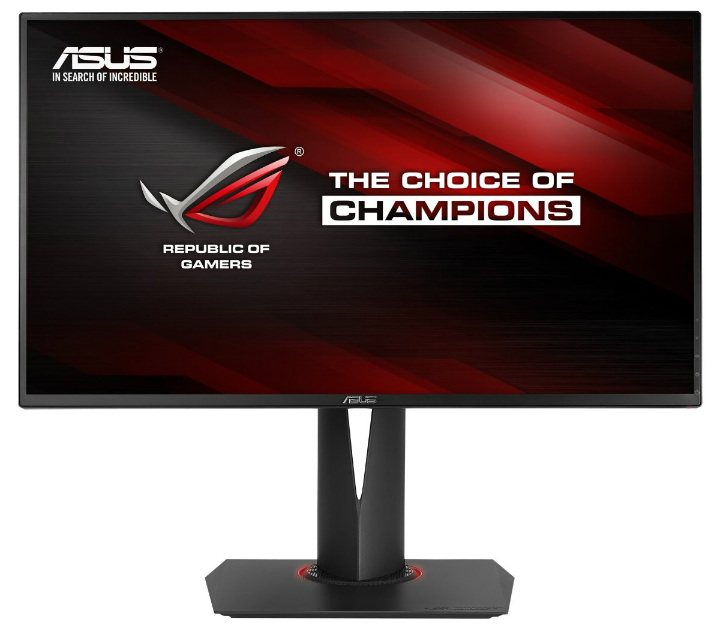 The Asus PG278Q still is a top performer after becoming available for more than two years on the market, with its 144Hz 1440p panel mated to a G-Sync module which results in buttery smooth gaming for Nvidia GPU users. This product is one of the fastest we have tested to date regarding input lag, so hardcore and competitive players can enjoy a delay-free gaming session.
The Asus PG278Q is also rich in features, with excellent ergonomics, a bad-ass minimalist design, and a lot of gamer-centric extras like its GamePlus and GameVisual modes. If looks could kill, this monitor is one of the best-looking displays with its graphite black exterior and subtle, but distinct ROG treatment.  This makes sit right up top among the best 27 inch monitors.
2. Acer H277HU 1440p USB-C Monitor for MacBooks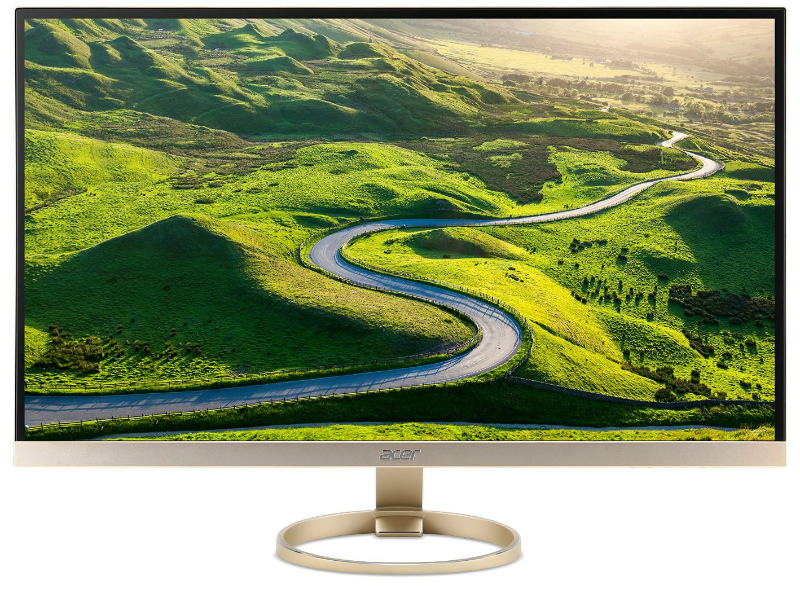 The Acer H277HU competes in a 4K-dominated niche with its humbler QHD resolution, but at the time of our review, no other option came close to this model since it is built to work with 2016 MacBooks while looking sexy and uniform with a gold-colored Apple device.
Aside from its respectable performance in clarity, input lag and IPS-grade color vibrancy, the Acer H277HU's secret weapon is its future-proof inclusion of a USB-C receptacle which works as an audio/video input and a power/data delivery slot. Sophisticated professionals and socialites will get a kick out of the functionality and luxurious appearance of the monitor, all while enjoying a beautiful, 27-inch IPS panel.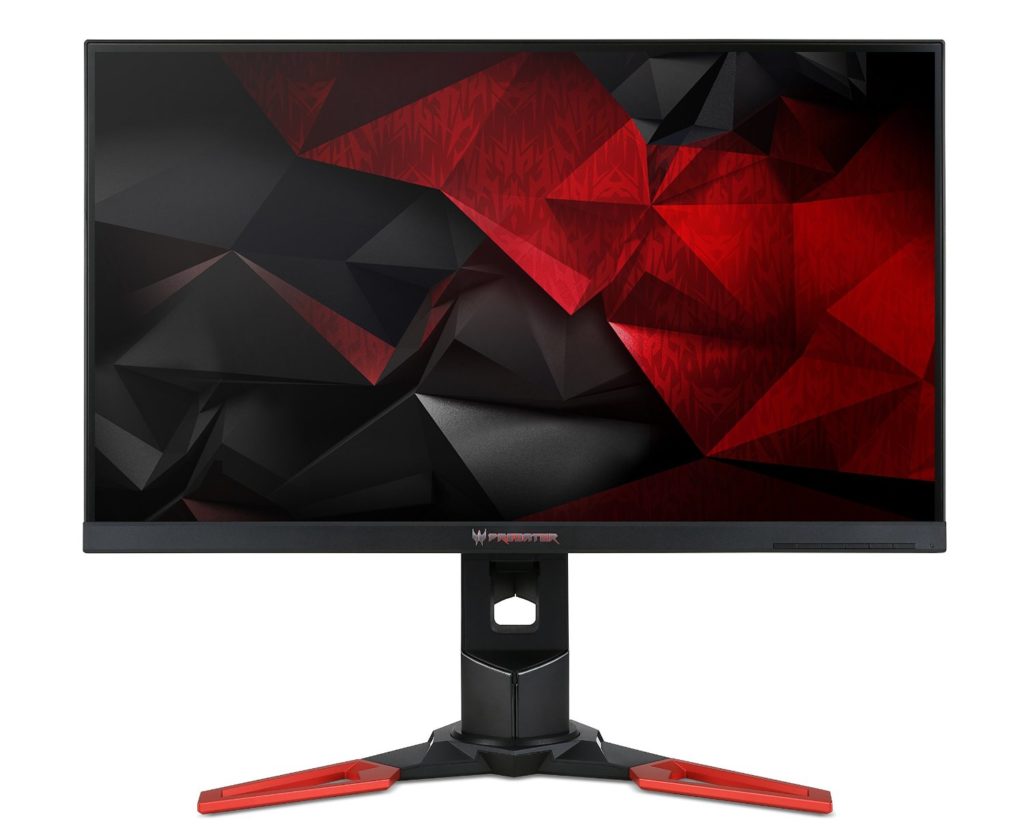 The Acer Predator XB271HU is another top-ranking 27-inch gaming monitor with a cutting-edge design and feature set. This monitor also runs 1440p at 27 inches, but the main advantage it possesses over our current favorite, the PG278Q is it has an overclockable 165Hz+ IPS panel with noticeable improvements in both color vibrancy and contrast.
You also get G-Sync built into the Acer Predator XB271HU's aggressive styling, so you can enjoy buttery-smooth visuals while keeping your monster build looking like a mean machine. But the iconic look of this monitor is as functional as it is gaudy, so you can always get the best viewing angle possible. To top it all off, Acer included their GameView suite for a stunning array of options conveniently accessible via its hotkeys.
4. Acer BE270U – Versatile 27-inch Monitor for Professionals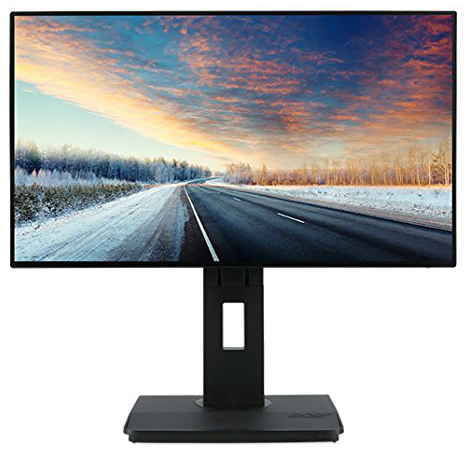 The Acer BE270U does not stand out against over 2560 x 1440 monitors specifically for made for gamers or professionals, but rather, its features make it more suitable as a happy medium between the two categories. What makes this monitor interesting is its extended 75Hz refresh rate coupled with Freesync, so users can still enjoy frag sessions after some photo or video editing on the borderless and vibrant IPS panel.
As for physical features, the Acer BE270U is as opulent as any cutting-edge professional display. This model includes an array of input options including USB-C, MHL-ready HDMI ports, and a DisplayPort in and out for daisy-chaining into a multi-screen setup. All of these are wrapped in a svelte-looking design, which does not overpower your desk.
5. BenQ Zowie XL2730 – 27-Inch 1440p E-Sports Monitor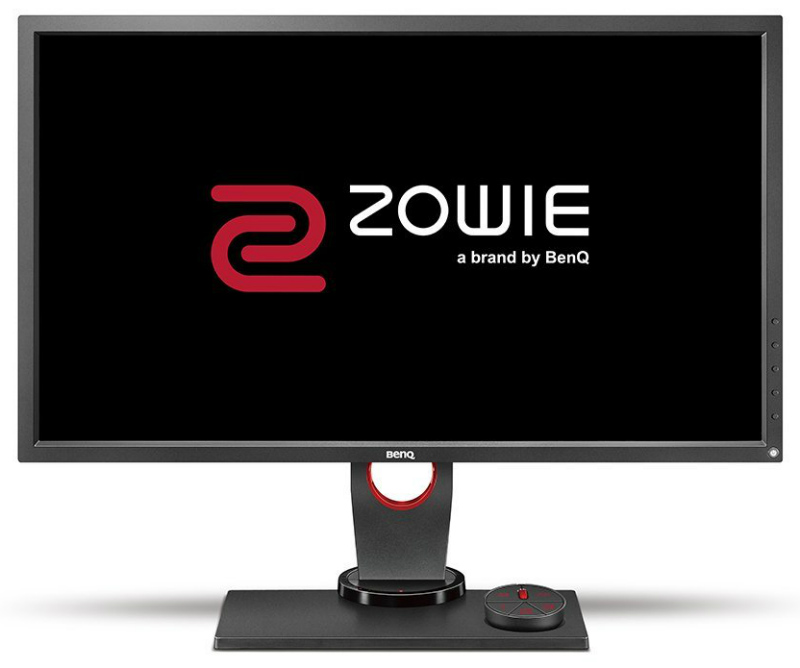 The acclaimed BenQ Zowie XL2730 is a favorite QHD 27-inch monitor in both the enthusiast and competitive communities for its reputation in speed and gaming functionality. On average, input lag measures below 10ms making this product suitable for twitch aiming and fast-paced action.
To help with the performance hit of the massive pixel count, BenQ built the XL2730 with AMD's Freesync technology to alleviate stutters and tears if the frames jump up and down. This product's exterior design is one of our favorites here at MonitorNerds for its functionality and industrial design since it has enough unique features like the S-Switch Arc and other nifty gadgets.
6. ViewSonic VP2772 – Affordable QHD 27-Inch Monitor for Photo Editing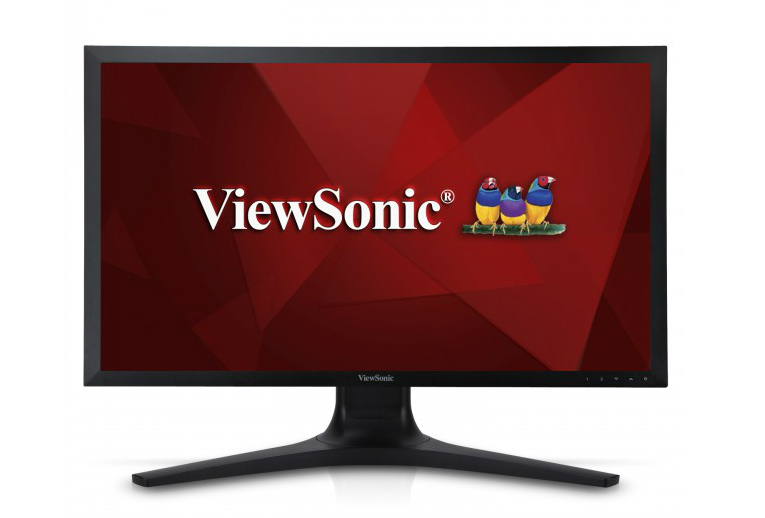 Professional monitors ideal for color-critical work can easily cost over a thousand dollars, but the ViewSonic VP2772 outplays the norm with its affordability and stunning capabilities. The 2560 x 1440 IPS panel comes certified to work with 100% coverage of both the sRGB and Adobe RGB gamuts. This performance is made possible through the VP2772's 12-bit engine and 14-bit LUT, so your media appears rich and accurate.
The ViewSonic VP2772 may look outdated with its gigantic stand and thick bezels, but it has excellent ergonomics, unlike other budget offerings. You also get a plethora of input options such as HDMI and DisplayPort, plus a DisplayPort out for daisy chaining multiple VP2772s.
7. Asus MX27AQ – Luxurious 27-Inch Monitor for the Home and Office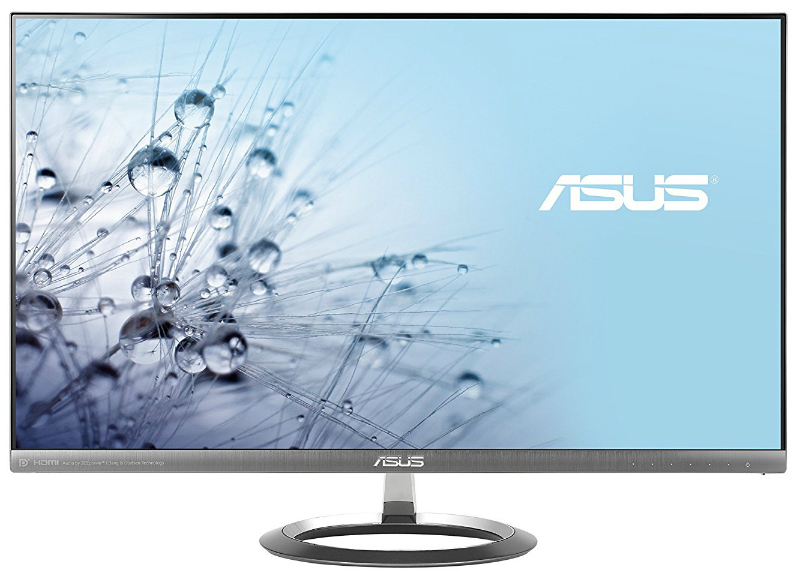 The Asus MX27AQ looks like a work of art with its fine, aluminum exterior, making it suitable for an executive's desk or a posh home. The borderless face features a beautiful IPS panel with vibrant colors and a decent response time, suitable for both work and multimedia enjoyment.
The Asus MX27AQ functions more like a conventional monitor, but what makes it extra-special is its built-in ICEpower speakers from Bang and Olufsen, a popular Danish audio company. This upgrade alone makes the MX27AQ noteworthy since most included pairs are either too weak or poor-sounding.  It still makes our list if the best 27 inch monitors.
Thoughts
The best 27 inch monitors with 1440p resolutions provide an extensive list of options you can choose from, whether for gaming or productivity. Even if the market is headed towards 4K displays, the cost to performance of these displays and the accompanying systems to run them is still the best practical choice you can make if you are upgrading.
The world is still engrossed with 1080p 24-inch monitors, and experts say that the latter still has a few years in its guts before it finally gets phased out. If it does, 1440p which sits perfectly at 27 inches will become the next mainstream. With that trail of thought, you get a more budget-friendly level of future proofing with the larger and sharper visual performance these monitors can provide.