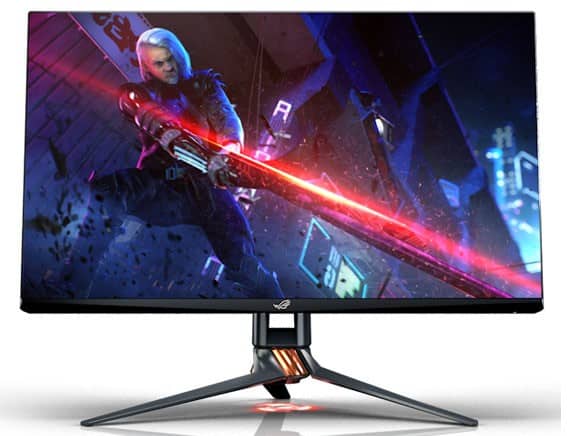 32-inch 4K monitors have become popular due to the upgrade or improvements it brings to your visual experience with its imposing size and resolution. The 8.2-million pixel count is more appreciable in this format since they aren't bound too tight to the point of making the extra level of detail diminish. Games and movies benefit the most here, but simple day to day tasks such as reading a blog or typing becomes easier on your eyes.
However, there are considerably more options if you opt for 27-inch variants which even include 4K 144Hz offerings. However, the tighter pixel density makes the UHD advantage look less impressive if you are already coming from a 1440p screen. This makes the investment less profound, so you might as well go and spend on a bigger screen.
The bad news is 32-inch 4K monitors with a higher refresh rate are still nowhere to be seen at the time of this writing. CES 2020 revealed upcoming variants like the Asus PG32UQX, but we all know manufacturing and delivery timelines are now massively delayed. So let's take a closer look at the best 32-inch 4K monitors the market has to offer:
LG 32UD99 – Best 32-Inch 4K Monitor for Mixed Use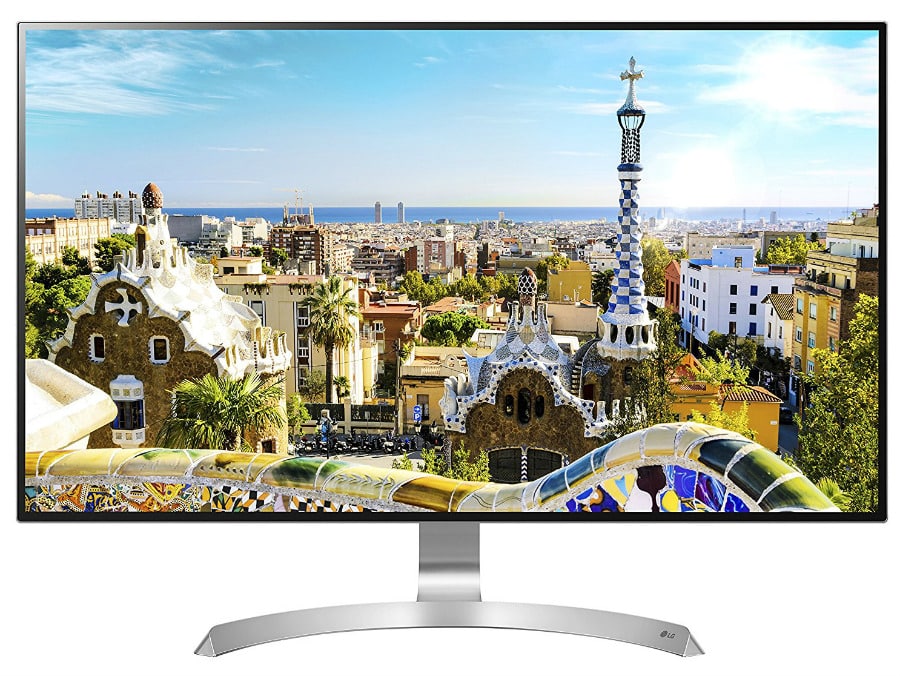 The LG 32UD99 is one of the best 32-inch 4K monitors thanks to its excellent color accuracy and contrast for an IPS panel. The monitor supports HDR and FreeSync, so even if it doesn't have the  current flagship specs, it will provide an overall fantastic viewing experience. Its minimalist design tucks in a few useful features such as fast-charging USB slots and a decent audio package, all of which extend its value per dollar rating.
Asus CG32UQ – Best 32-inch 4K Monitor for Console Gaming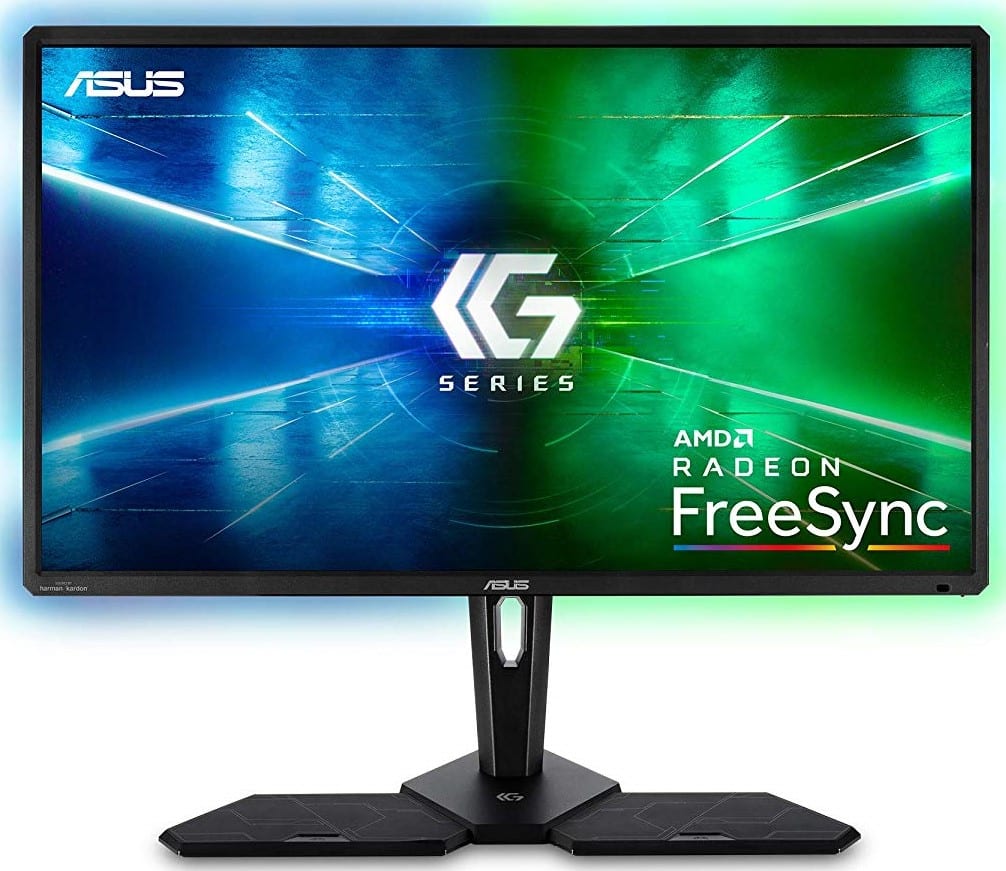 The Asus CG32UQ is a unique 32-inch 4K gaming monitor designed with consoles like the Xbox One X or PS4 Pro in mind. The device features a vibrant and responsive screen with HDR capabilities, along with a stand that doubles as a charging base for your controllers. It's also FreeSync and G-Sync capable, so it's also ideal for PC gaming setups.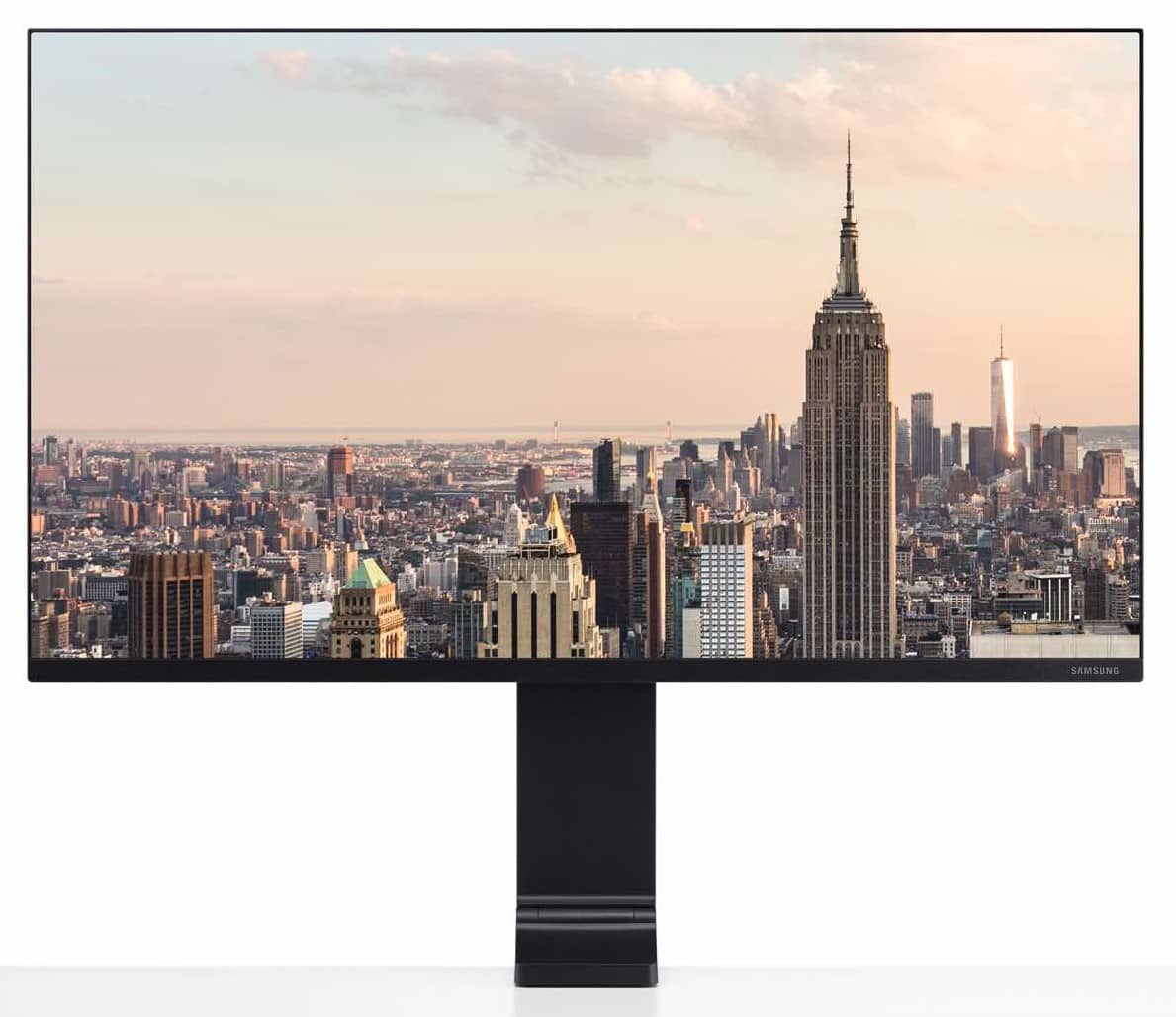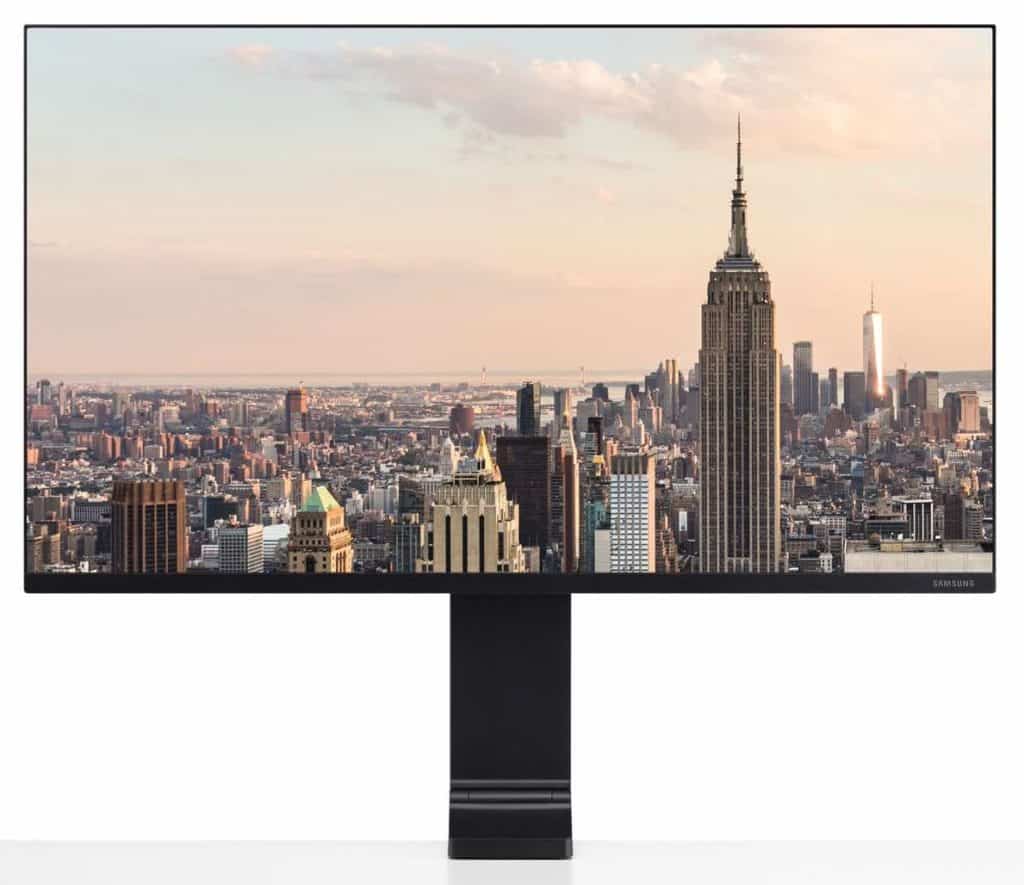 The Samsung Space S32R750U is an attractive showcase monitor that was built with fantastic ergonomics in mind. The mind-boggling stand doesn't consume space, but it allows you to align the monitor flat on a wall or even lower it to the point of being a surface screen. Image quality, of course, was not forgotten since it comes with a vibrant VA panel that has strong blacks and no need for immediate calibration.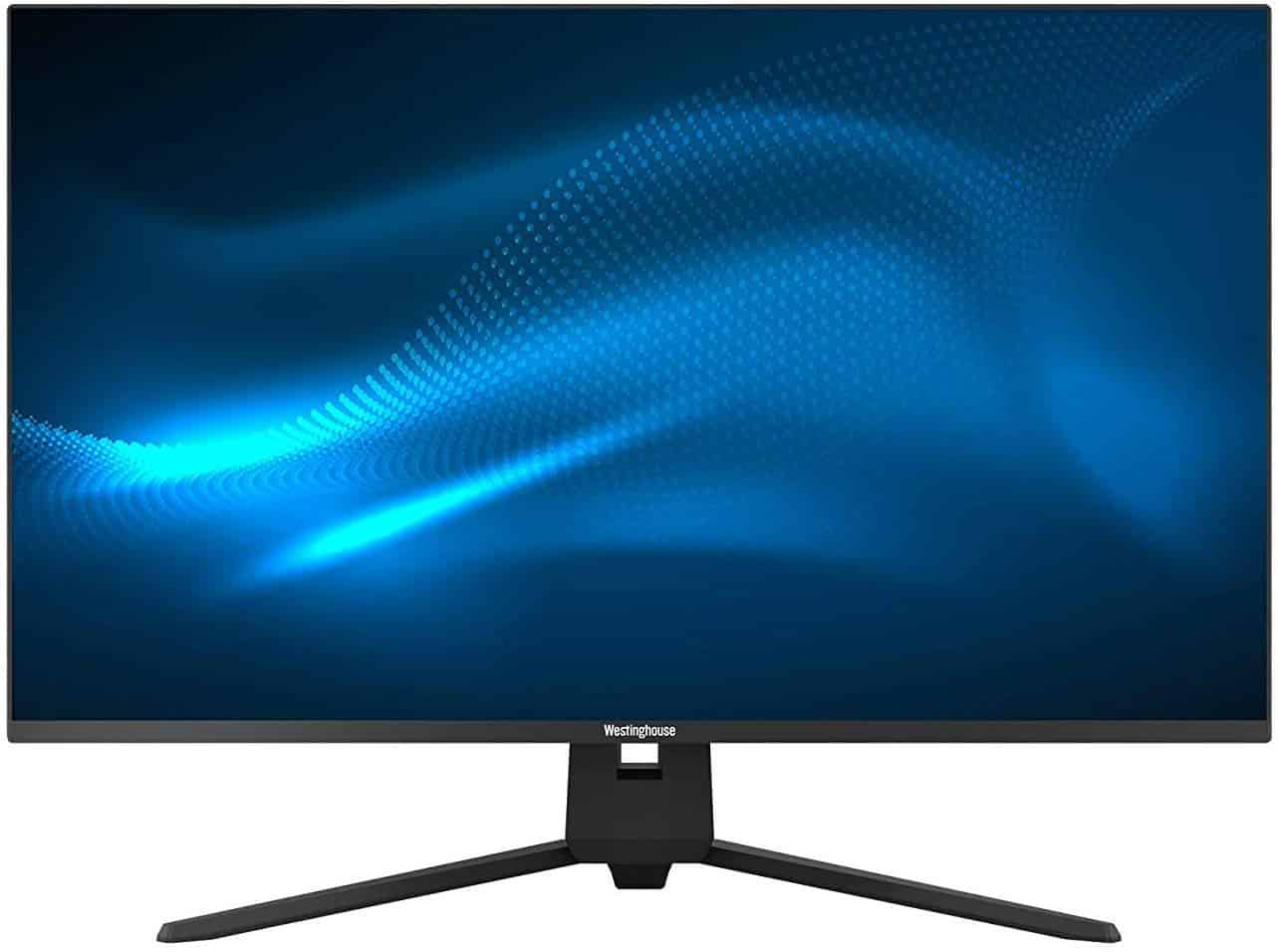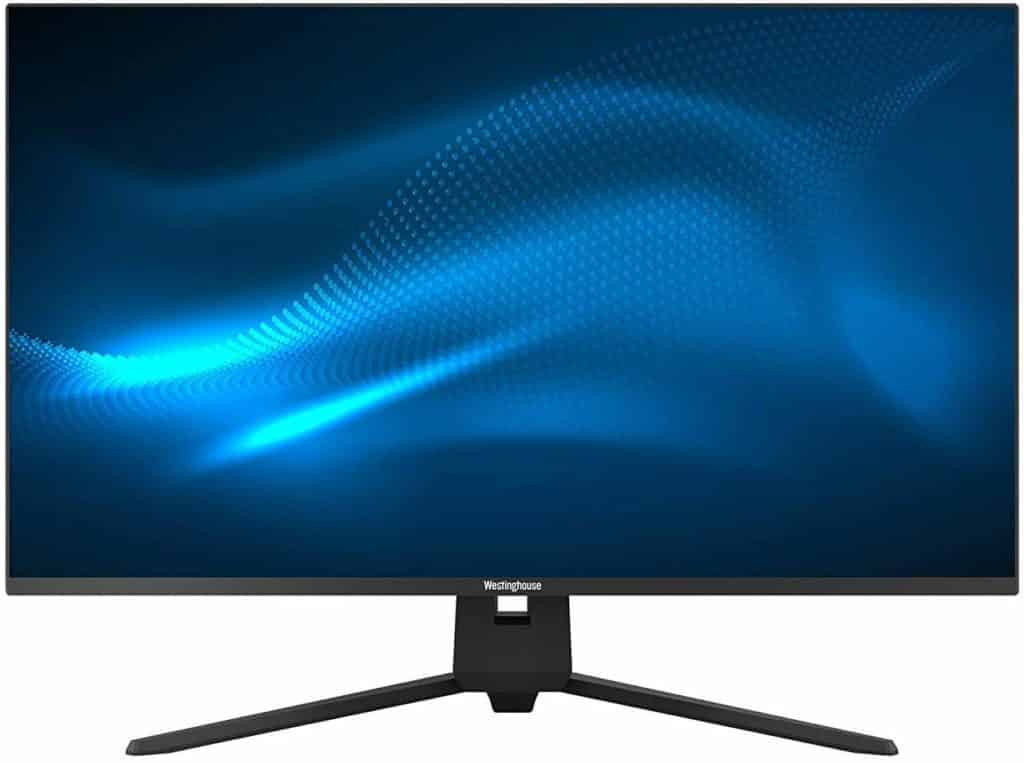 The Westinghouse 32" Ultra HD is your pick if you want a simple 4K display with a larger screen for daily tasks such as browsing and document processing. This model boasts an attractive design with a lot of connectivity features and a decent screen that has great gamut coverage. It isn't the most awe-inspiring in the line-up, but its price more than makes up for its limitations.
MSI MAG321CURV – Best Curved 32-Inch 4K Monitor for Gaming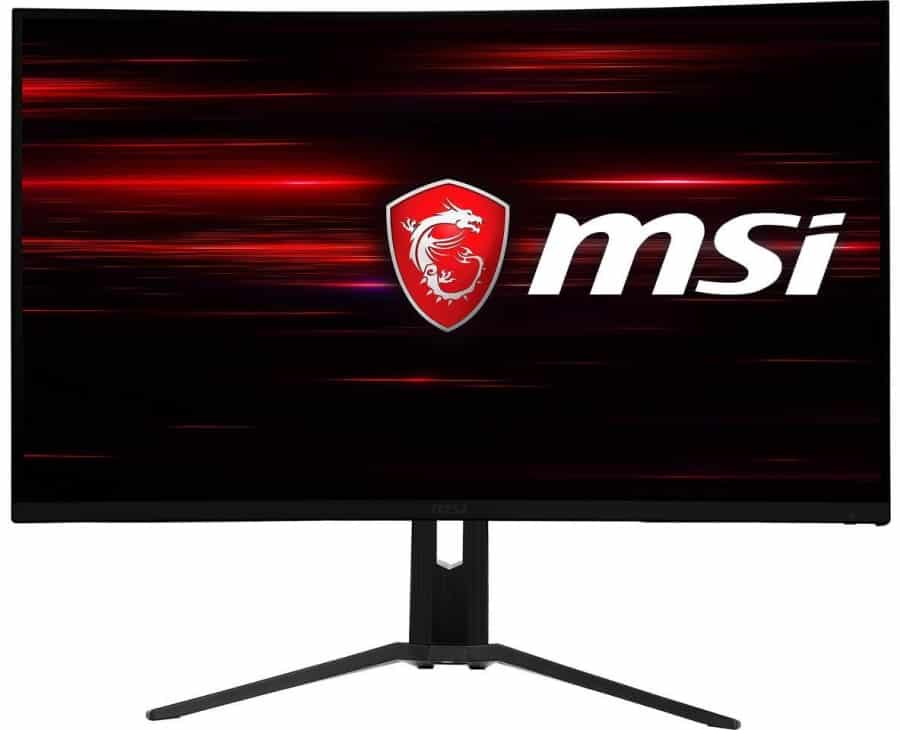 The MSI MAG321CURV is a another unique proposition since its one of the few that has a curved screen instead of the usual flat form factor. The RGB-laden gaming monitor offers full sRGB coverage and an elevated contrast ratio which makes it your best choice if you want engrossing visuals to go with your favorite titles. The MSI MAG321CURV is also inexpensive, so entry into 4K gaming becomes less painful for your wallet.
BenQ EW3270U – Affordable 32-Inch 4K Monitor for Entertainment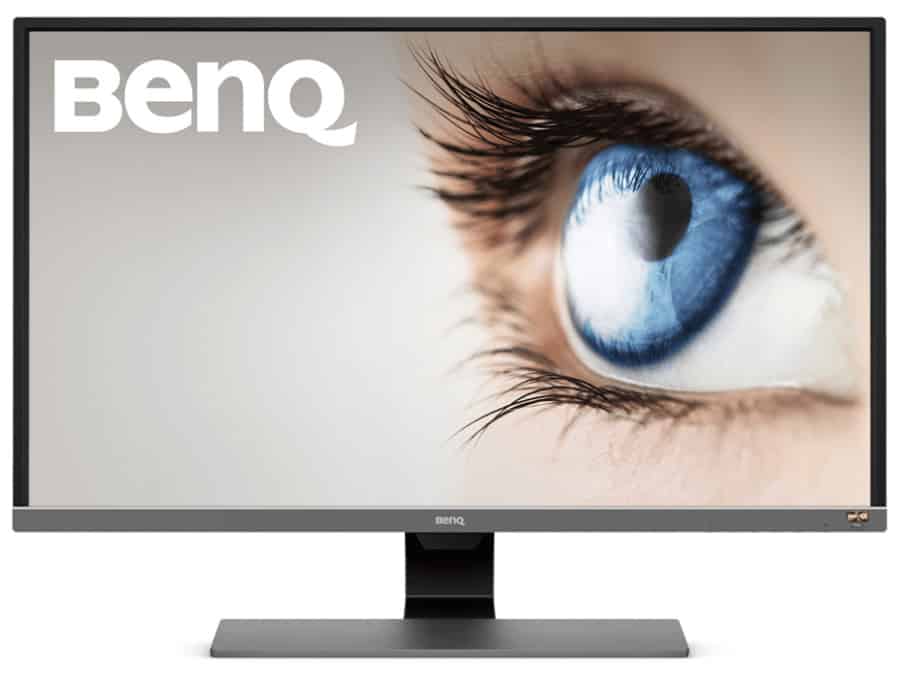 We love the affordable BenQ EW3270U for its performance in entertainment purposes such as movies and even gaming. The monitor comes with a VA panel that has rich colors and contrast, along with HDR compatibility that can take advantage of the said specifications. Its key feature is its Brightness Intelligence Plus technology which automatically adjusts the backlight to match your ambient lighting.
Acer PE320QK – Best 32-Inch 4K Monitor for Editing and Gaming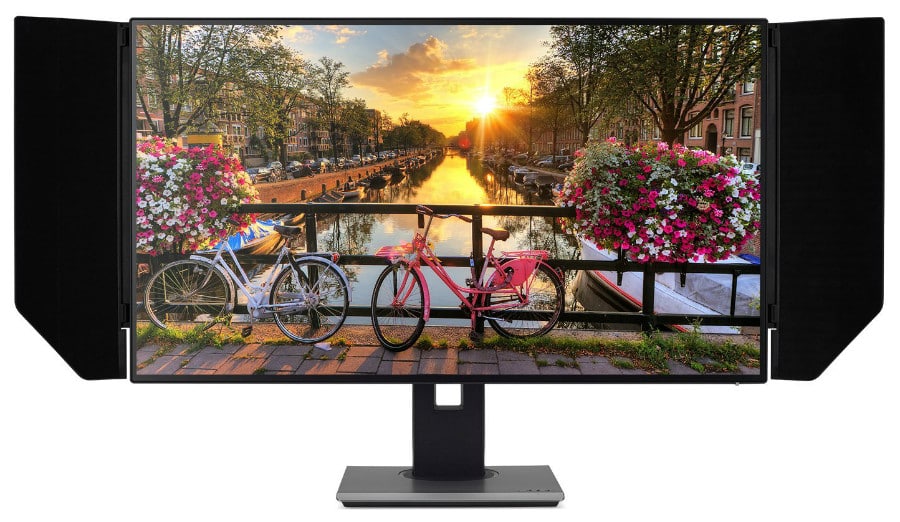 The Acer PE320QK is one of our long-standing favorites due to its excellence in both editing and gaming applications. The monitor features a wide-gamut IPS panel with excellent accuracy and contrast, ensuring that the image quality you see is always top-notch. Its also one of the few prosumer monitors that have low input lag and FreeSync compatibility, making it a very capable display for our favorite hobby.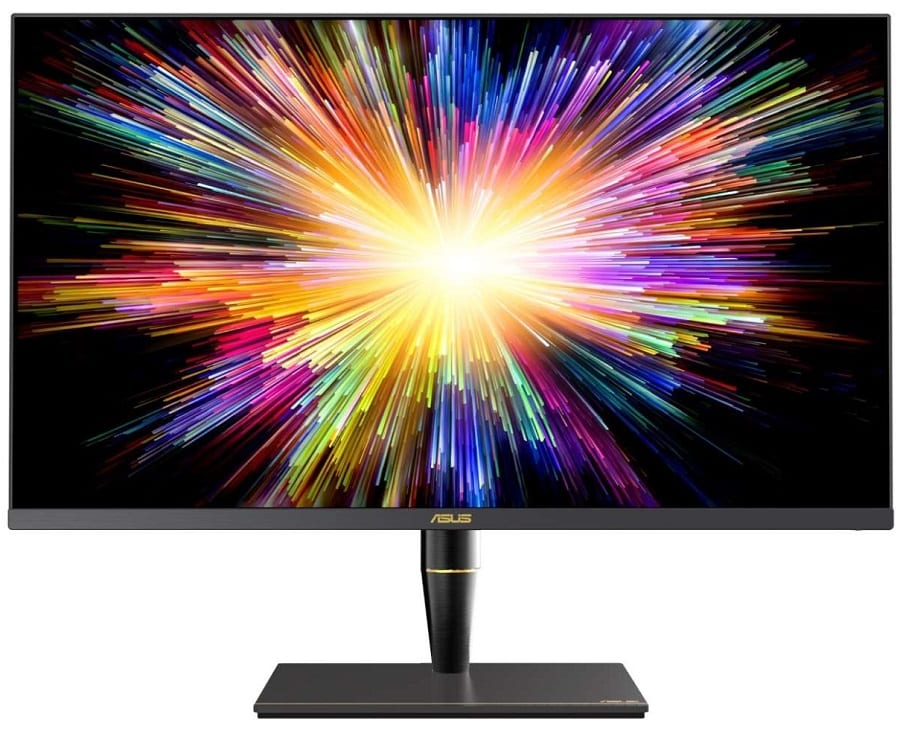 The Asus ProArt PA32UCX is a stunning HDR1000 monitor equipped with a micro-LED FALD backlight for excellent image reproduction. Its IPS panel offers impeccable pre-calibrated accuracy, while its wide gamut and powerful variable backlight reproduce dynamic range at an impressive level. It's not the fastest monitor for gaming, but its HDR1000 affinity makes it a top pick if you want to enjoy HDR games and movies while having a top-end display for color-critical work.
Dell U3219Q – Best 32-Inch 4K Monitor with USB-C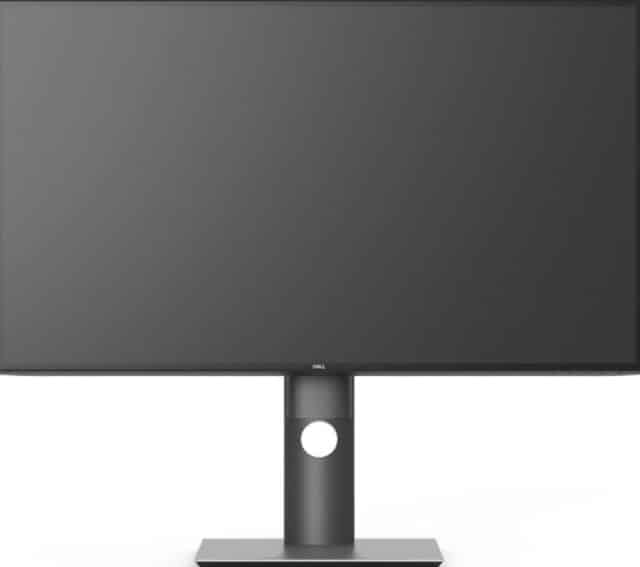 The Dell U3219Q is a capable business monitor with excellent out of the box accuracy and functionality. The color-accurate IPS monitor also features a USB-C port which allows you to use it as a dock and display for USB-C devices such as the MacBook Pro. Dell's robust and functional design is also featured here, so you get a reliable 4K monitor that should last a while.
ViewSonic XG3220 – Vibrant 32-Inch 4K Gaming Monitor with FreeSync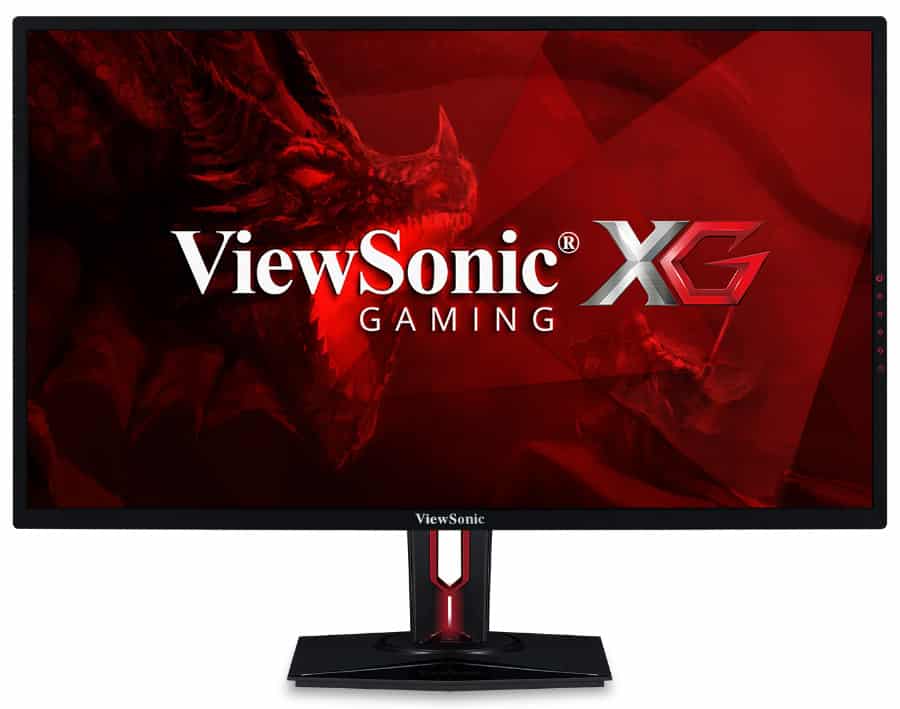 The ViewSonic XG3220 is a more functional alternative the MAG321CURV thanks to its adjustable stand which even has a headset hanger. This fantastic gamer-oriented option also offers extended gamut coverage to ensure games are always vibrant and eye-popping. The monitor includes FreeSync, but its also part of the select few that were tested to be G-Sync compatible.
Editor's Note: 32-inch monitors aren't as common as the smaller variants, but we've seen that the interest and demand for them are continuously growing. We already have larger, 43-inch variants, but we think users want something more reasonable. Let's hope manufacturers bring more to the market so consumers can finally find their next monitor upgrade.
About the Author: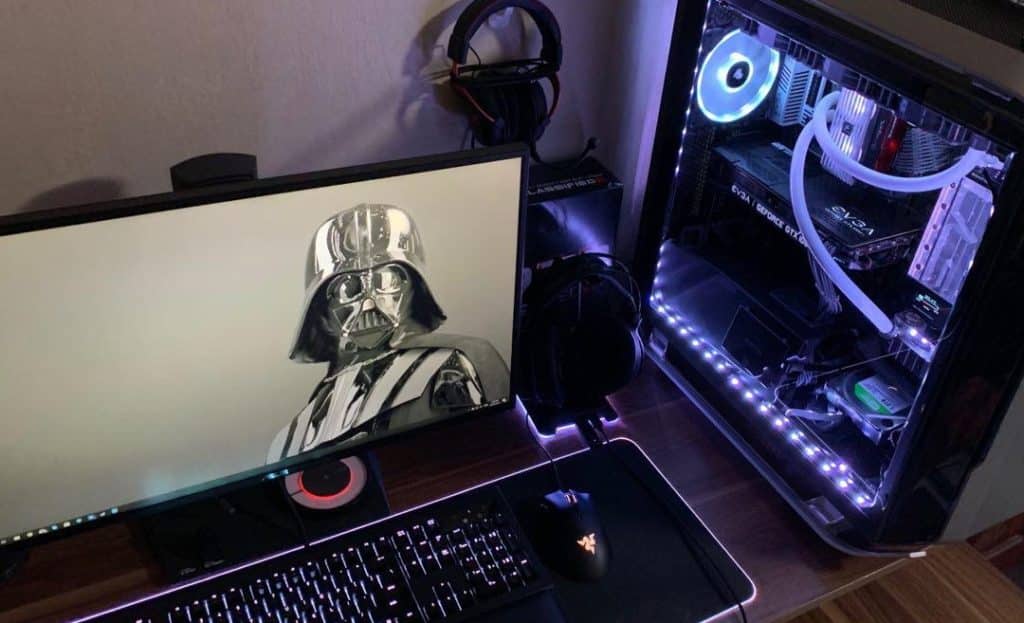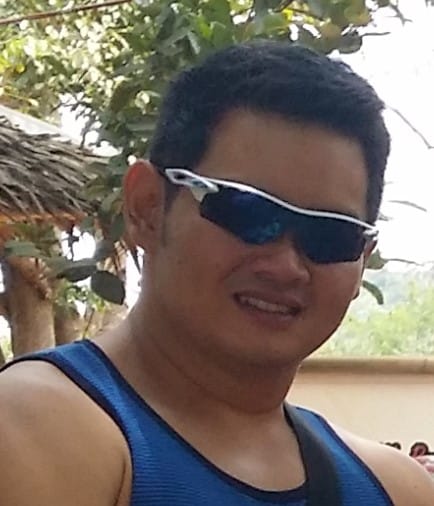 Paolo is a gaming veteran since the golden days of Doom and Warcraft and has been building gaming systems for family, friends, and colleagues since his junior high years. High-performance monitors are one of his fixations and he believes that it's every citizen's right to enjoy one. He has gone through several pieces of hardware in pursuit of every bit of performance gain, much to the dismay of his wallet. He now works with Monitornerds to scrutinize the latest gear to create reviews that accentuate the seldom explained aspects of a PC monitor.