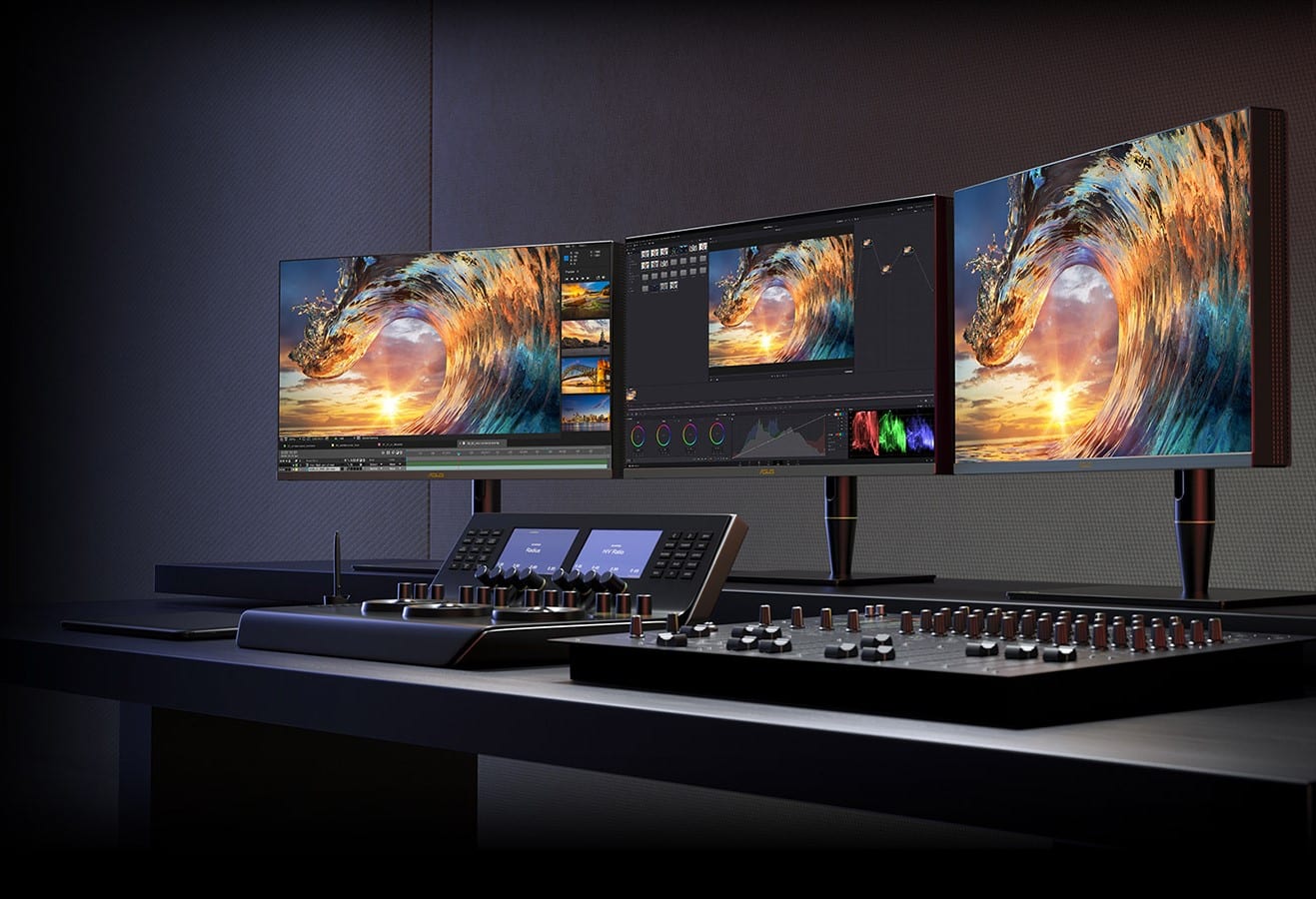 2022 is a great year to shop for the best monitors for MacBook Pro since the market is ripe with options that have excellent functionality and pricing. The premium laptop is mostly used for creative purposes such as design and digital art, but its also used in business applications. So it's safe to assume a crisp and clear screen with great image quality is what you need if you are looking for the best monitors for MacBook Pro.
The MacBook Pro is scheduled for a refresh soon that's built around the company's M1 Processor, although you will still be able to get Intel-based versions. But the most important aspects we considered in writing this guide are the laptop's specific use of USB-C connectivity and the gorgeous Retina displays. These two are arguably what makes the device stand out, especially when you are shopping for the best monitors for MacBook Pro.
Updated January 2022
How to Choose the Best Monitors for MacBook Pro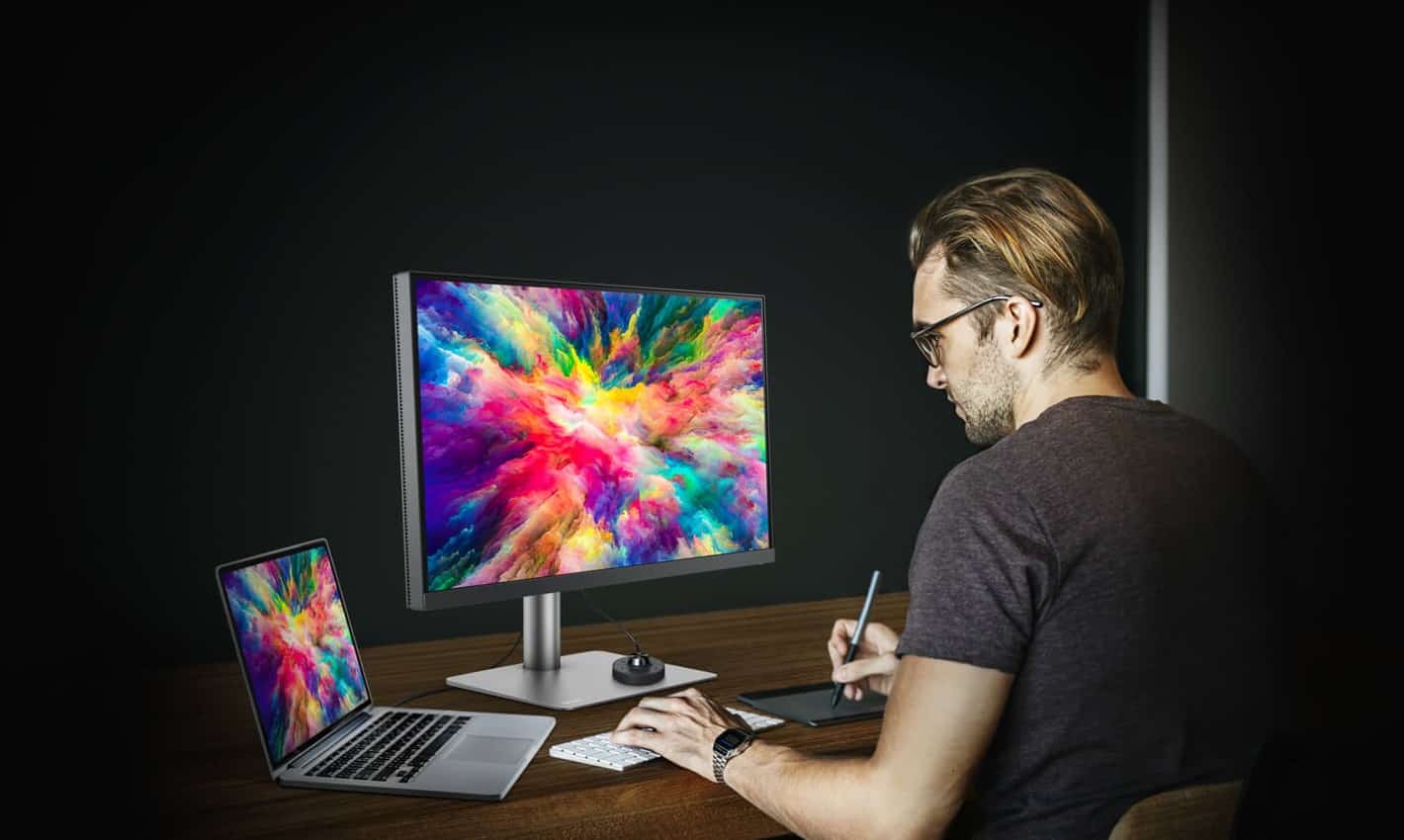 As mentioned, USB-C connectivity and display quality are some of the MacBook Pro's most important qualities, so it also applies in choosing a monitor. We picked high-resolution displays with incredible clarity and great potential in color fidelity, just like the Retina display. It is difficult to match the pixel density these tiny panels have, but most 1440p and 4K monitors are comparable.
USB-C on the other hand is particularly important for the best monitors for MacBook Pros since it's the only connectivity standard you will find on its I/O. You can use a USB-C to DisplayPort adapter or a hub if your monitor doesn't have the former and there are plenty of affordable alternatives in the market. However, you'll miss out on charging capabilities which makes the MacBook Pro's charger irrelevant while you are docked.
We also considered colorimeter test and calibration results in choosing the best monitors for MacBook Pro since the laptop is heavily used for creatives. We know a lot of users who use the device for content creation and editing, so spot-on accuracy is essential here. Using a monitor with poor color fidelity will become annoying at some point since the MacBook's display will look drastically different and overall better in most cases.
The Best Monitors for MacBook Pro in 2022
You can get an Apple Pro Display XDR if you want something that's built to suit the brand's computers, but it's exorbitantly expensive. Here are the best monitors for MacBook Pro in 2022 based on reviews and user feedback:
Dell U2720Q – Best All-Around USB-C 4K Monitor for MacBook Pro
90-Watt USB-C/4K IPS Panel/Wide Gamut Coverage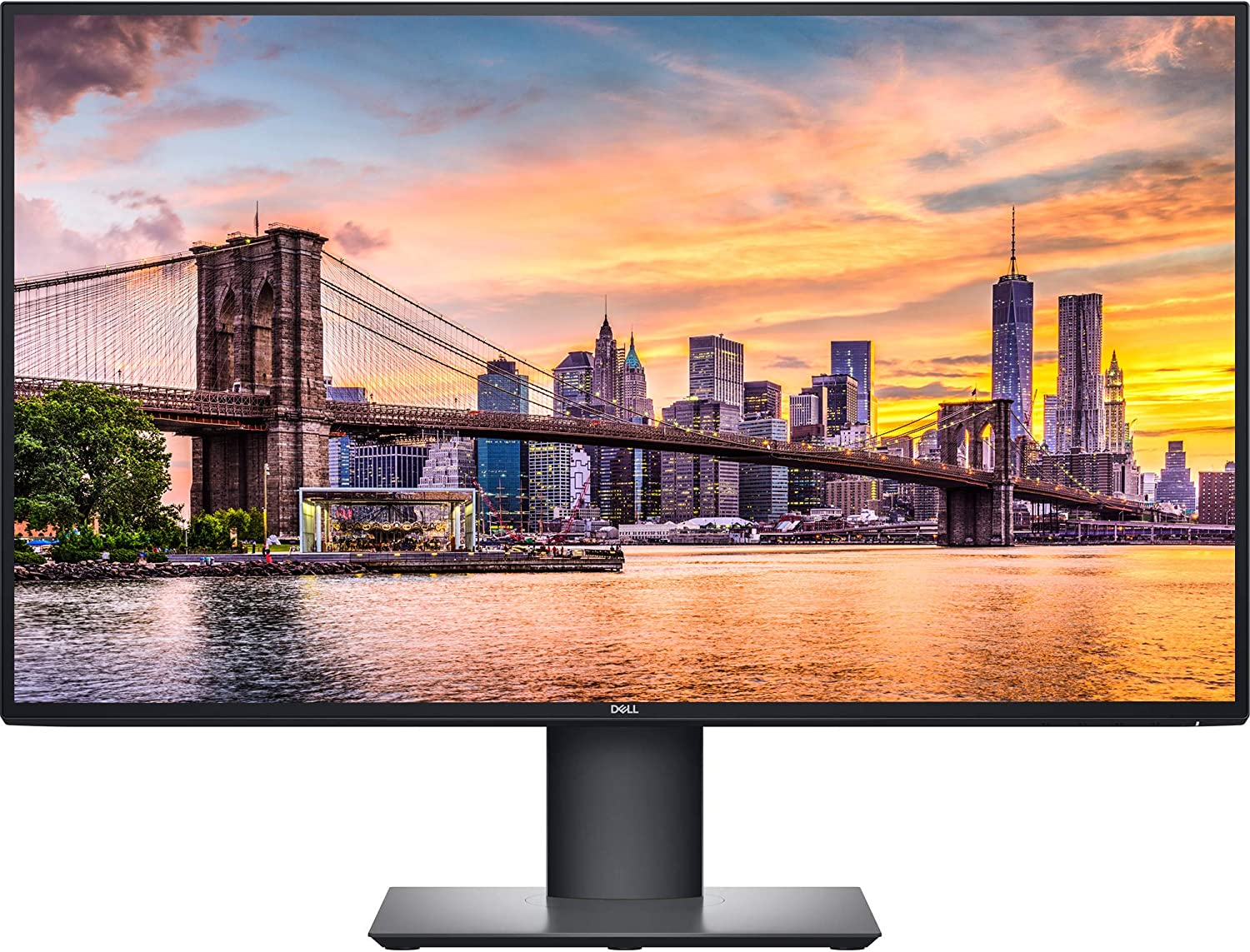 The Dell U2720Q is a fantastic all-around display that offers prosumer-grade color accuracy in a neat and sophisticated package. Dell's monitor designs haven't changed in recent years, but their latest models are now sleeker and slimmer with reduced footprints on your desk and on the environment. This model belongs to the upper tier of the brand's monitor portfolio, so it comes with plenty of functionalities like a 90-Watt USB-C port that can charge meaty MacBook Pros sufficiently even when it is in use.
The Dell U2720Q is one of our Editor's Choice winners for its excellent performance in image quality. It can reproduce a decent amount of Adobe RGB and DCI-P3, while its default accuracy is great for a mixed-use monitor. You can also calibrate it to deltaE <1.0 easily to rival many designer monitors at more or less half the price.
Philips 346B1C – Best Productivty Ultrawide Monitor for MacBook Pro
90-Watt USB-C/QHD Ultrawide/Affordable 34-Inch Monitor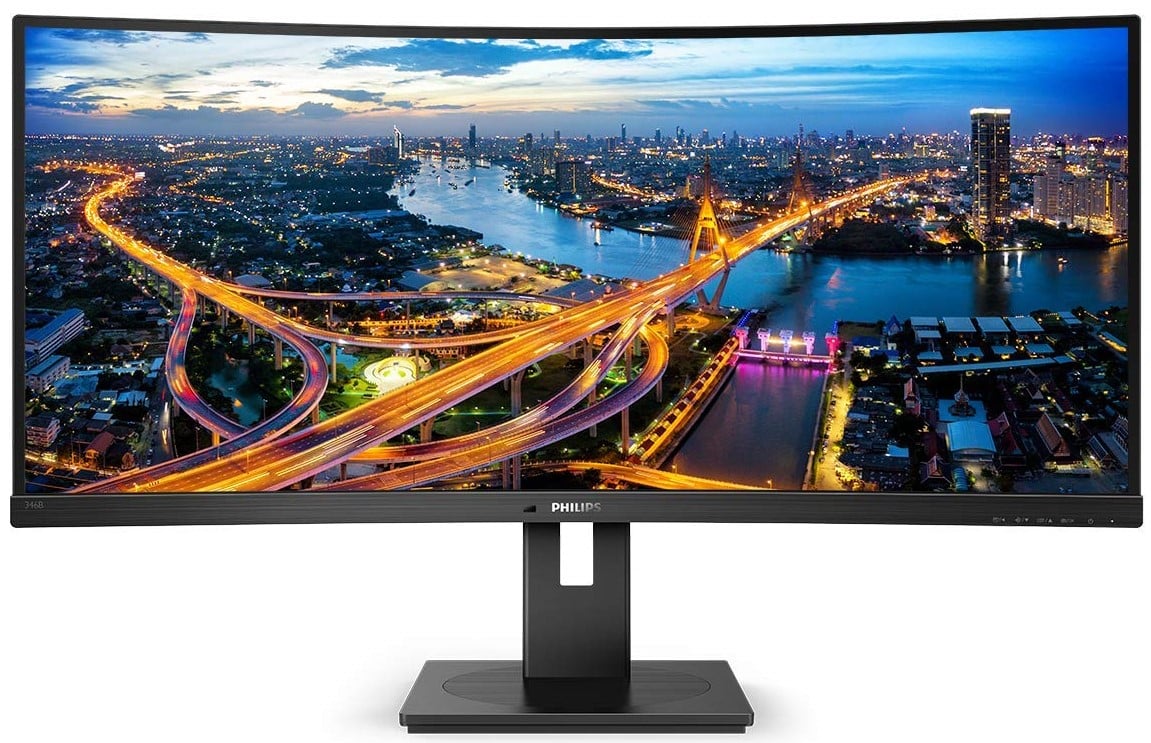 The Philips 346B1C is a great pick since it's quite affordable for a 100Hz ultrawide monitor that packs plenty of features. The monitor can be used as a central display for a bevy of host devices since it hosts a lot of connectors, including a five-slot USB-C hub. But what stands out above the usual ports is the 90-watt USB-C slot which you could only find on top-tier high-price models in recent years.
The 3440 x 1440 screen of the Philips 346B1C isn't as sharp or crisp as the Retina Display, but it offers plenty of room to maneuver. It's a curved VA panel as well, so it is great for immersion and it has a high contrast ratio for deeper blacks and richer color. The 346B1C was not designed for editing or content creation, but its image quality result post-calibration is excellent at its current price point.
Asus PA32UCX – Best Pro HDR Monitor for Editing on the MacBook Pro
Fantastic HDR/Top-Tier Color Fidelity/60-Watt Thunderbolt 3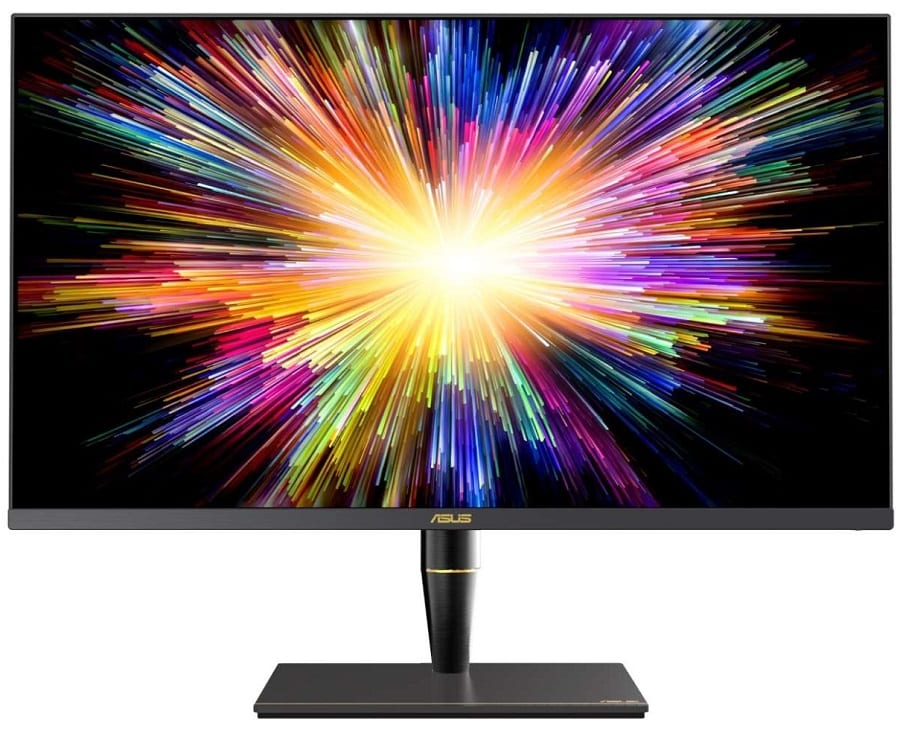 The Asus PA32UCX is a high-end monitor that packs top-shelf features into a distinct and sophisticated package. The Thunderbolt-3 equipped monitor sports a 1152-zone FALD backlight with mini LED technology for unmatched HDR performance outside of OLED panels. It also comes in several variants, some of which include a dedicated colorimeter for constant calibration to ensure that you get the best possible image quality.
Accuracy is a specialty of the ProArt line, so it isn't surprising that the flagship Asus PA32UCX ships with maximized fidelity from the factory. Color coverage is equally impressive since it can reproduce the sRGB, DCI-P3, and Adobe RGB gamuts almost perfectly. Its your best bet if you want a high-end display to match your MacBook Pro's qualities for editing without spending the cash for the very expensive Pro Display XDR monitor.
BenQ EW2780U – Best Entertainment Monitor for MacBook Pro
Accurate IPS Panel/65-Watt USB-C/treVolo Speakers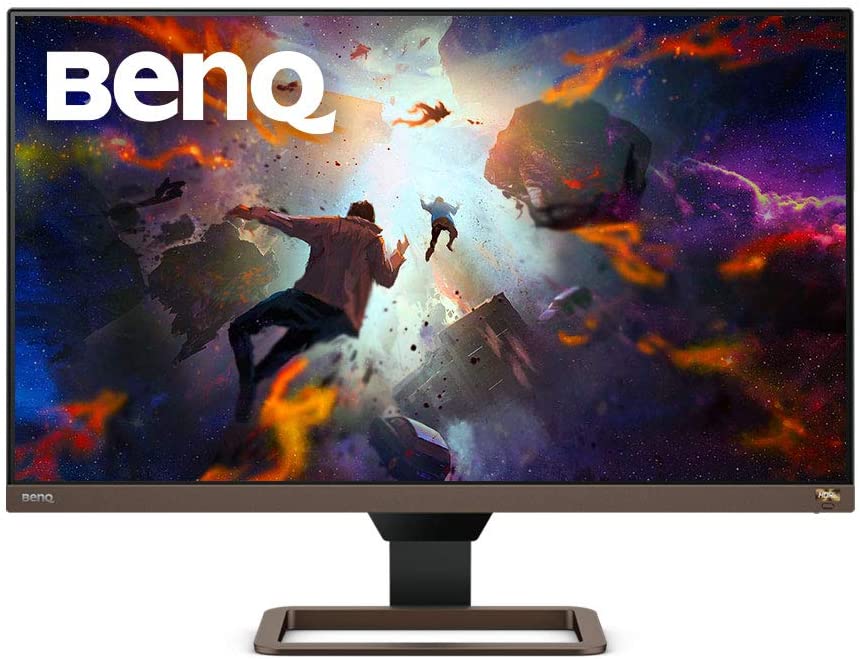 The BenQ EW2780U is an entertainment monitor, but it has one of our Editor's Choice awards since it performs well and above the category. It carries a 60-Watt USB-C slot which isn't the most powerful in this line-up, but more than enough for the Apple M1-powered MacBooks which typically consume around 30 watts in regular use. The treVolo speakers on the monitor sound considerably better than most built-ins and it will be an upgrade compared to some MacBook' models speakers as well.
The IPS panel on the BenQ EW2780U aced our tests in color accuracy, although its HDR implementation is limited compared to some options in this line up. However, that's all that matters along with its high pixel density, but it also increases the value per dollar of the monitor at the $500 price point. This model is a great all-arounder if you don't want to spend a fortune, but require high-quality 4K monitors for MacBook Pro use.
LG 27UK850 – Affordable USB-C Monitor for MacBook Pro
60-Watt USB-C/Affordable/Excellent Price to Performance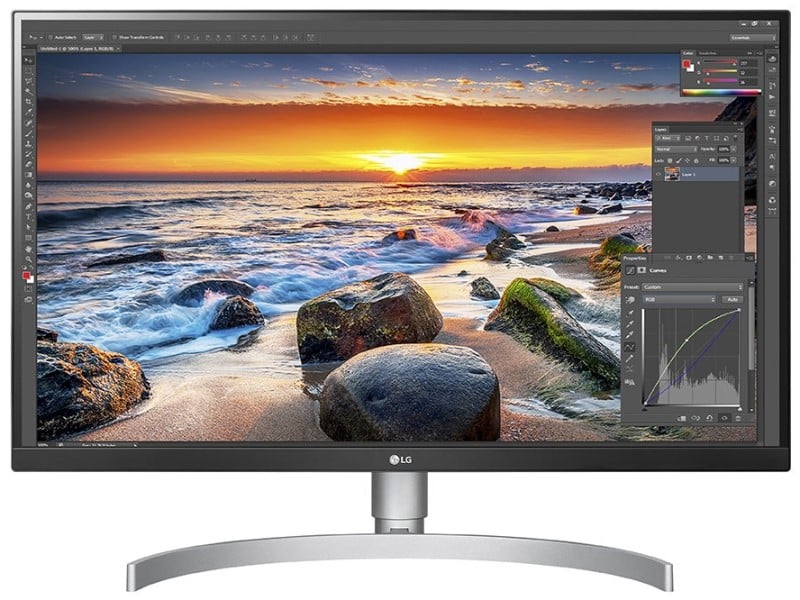 The LG 27UK850 is the most economical option in this line up if you simply want a great 4K IPS monitor that doesn't cost an arm and a leg. It is no different than most regular 4K monitors, but it includes a 60-watt USB-C port that supports DP Alt Mode and charging. It will enable M1-based MacBook Pros to charge sufficiently while providing video signals to the screen but without the mess of multiple cables and adapters.
The LG 27UK850 isn't prosumer-accurate and it only covers 99% sRGB, but it can be calibrated and utilized for web content creation and basic photo-editing. It's a steal at its current price point since it used to sell twice as much when it was new.
BenQ PD2720U – Best Editing Monitor for MacBook Pro
65-Watt USB-C/Excellent Accuracy/Designed for MacBook Pro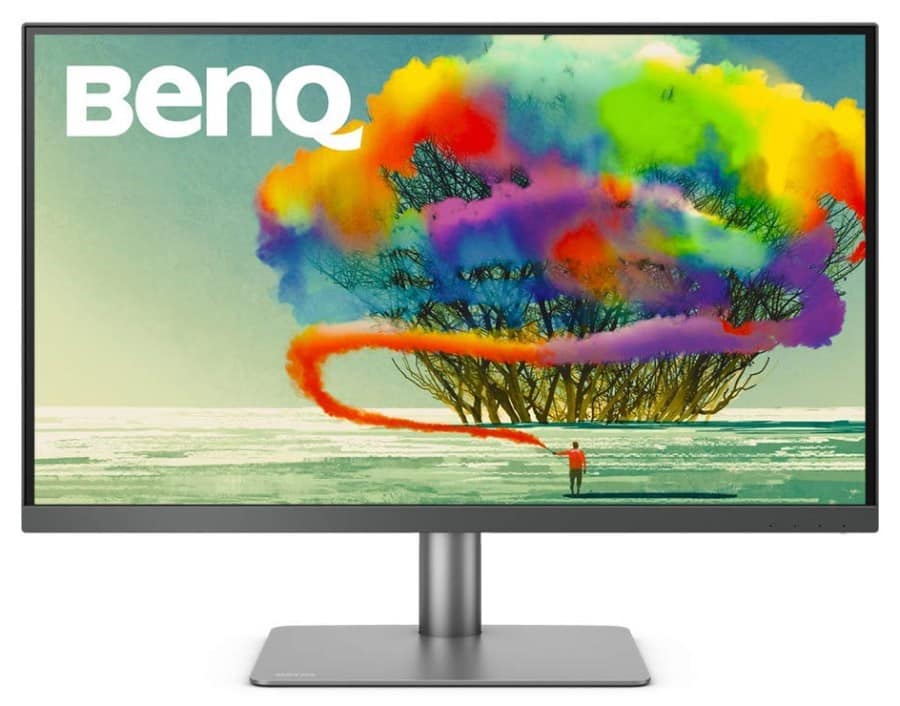 The BenQ PD2720U is one of the thoroughbred monitors for photo editing and content creation that will also work great with the MacBook Pro. The Calman-verified and Pantone-validated monitor includes a Thunderbolt 3 port with 65 Watts of power for seamless connectivity with USB-C laptops like the MacBook Pro. The monitor is also specifically designed for the MacBook Pro with its M-Book mode which synchronizes your laptop's color profile with the display.
Impeccable color performance is one of the BenQ PD2720U's main selling points, and that's why it's one of the few that have the Calman Verified and Pantone Validated certifications. Its IPS panel is capable of lifelike colors within the sRGB, Adobe RGB, and DCI-P3 gamuts. It's expensive, but it's a good investment if you are want something that will work great with your MacBook Pro.
Dell S2722QC – Best Midrange 4K Monitor for MacBook Pro
65-Watt USB-C/Excellent Accuracy/Reasonable Price
Buy Now from Amazon
The Dell S2722QC is an upper-class 4K monitor that was designed for mixed-use and modern devices like the MacBook Pro. It has a 65-watt USB-C and faster USB 3.2 ports which will enhance your productivity experience. Its sleek and slim plus it has the basic necessary features such as speakers and a fully-adjustable stand.
The Dell S2722QC has a high-quality 4K IPS panel built into its well-designed shell. It offers great color coverage and decent color accuracy. Its ready to use out of the box, but it also responds well to calibration for editing work. it's a great pick for any type of use, although it could use more charging juice for the higher-spec MacBook models.
Asus ProArt PA32UCG – Best 4K 120Hz Mini LED Monitor for Gamers and Professionals
4K 120Hz/1600-Nit Mini LED/ProArt Calibration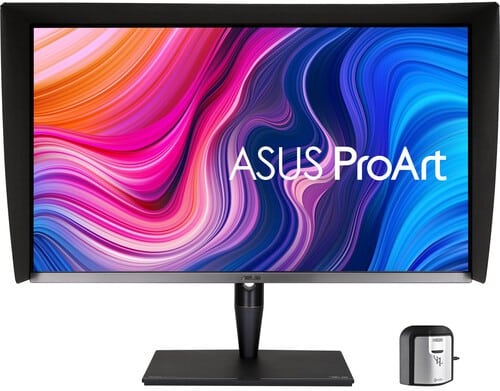 The Asus ProArt PA32UCG is a flagship prosumer monitor, but it's clearly on a level of its own. It only has a 60-watt Thunderbolt 3 port, but what makes it special is its 4K IPS panel with a 120Hz refresh rate and a 1600-nit mini-LED backlight. It provides one of the best HDR experiences in its category, but its also a calibrated display that's ideal for professional use.
It is an exquisite piece of tech due to its metal stand and minimalist design, although you'll have to excuse its thick housing that makes way for the special backlight. It hosts a bevy of connectivity options, plus it comes with its own calibrator if you choose the K variant. This is the best pick for power users who also want enthusiast-level gaming performance on the side.
Dell U3821DW – Best Ultrawide+ Monitor for MacBook Pro
Large Ultrawide+ Display/90-Watt USB-C/More Connectors Available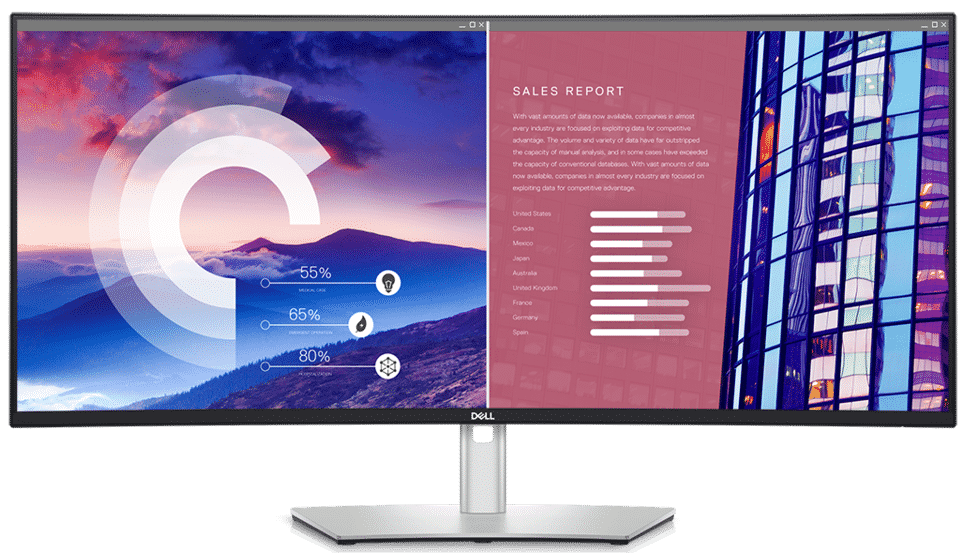 The Dell U3821DW offers a lot of screen real estate for the times when multitasking could be handy to get you through your mountain of tasks. It's a 38-inch ultrawide+ monitor with a 90-watt USB-C slot which makes it suitable for MacBook Pros with top-end CPUs and discrete GPUs. It also has plenty of connectors to make a better and more seamless solution for your setup.
The 4K screens in this lineup still has the advantage in pixel count, but the U3821DW's 3840 x 1600 offers plenty of room and crispness. It needs calibration for color-critical work, but the vibrant screen works great for media consumption and casual gaming by default. Its pricey, but its large screen and features are worth the small investment.
ViewSonic VG1655 – Affordable USB-C Portable Monitor
Affordable/Dual USB-C/Built-in Stand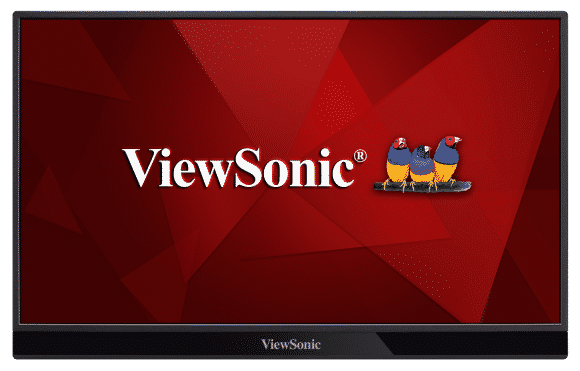 The ViewSonic VG1655 is a very affordable portable monitor that can complement your MacBook Pro. Its ideal if you travel a lot since its slim and lightweight. It uses USB-C, but it takes the power from your laptop or an external adapter connected to the second USB-C slot port. What we like about it is it doesn't use a folio cover for a stand since it has a flip-up option built into the chassis.
Another characteristic we like of the VG1655 is its IPS panel which has one of the better default color accuracies in the market. You need to spend considerably more if you want a better alternative in this category. It doesn't excel in specific use cases, but the large and clear screen should help a lot while working on the go.
LG 32EP950-B – High-Contrast OLED USB-C Monitor for MacBook Pro
OLED Panel/Extreme Contrast/Superb Pre-Calibrated Accuracy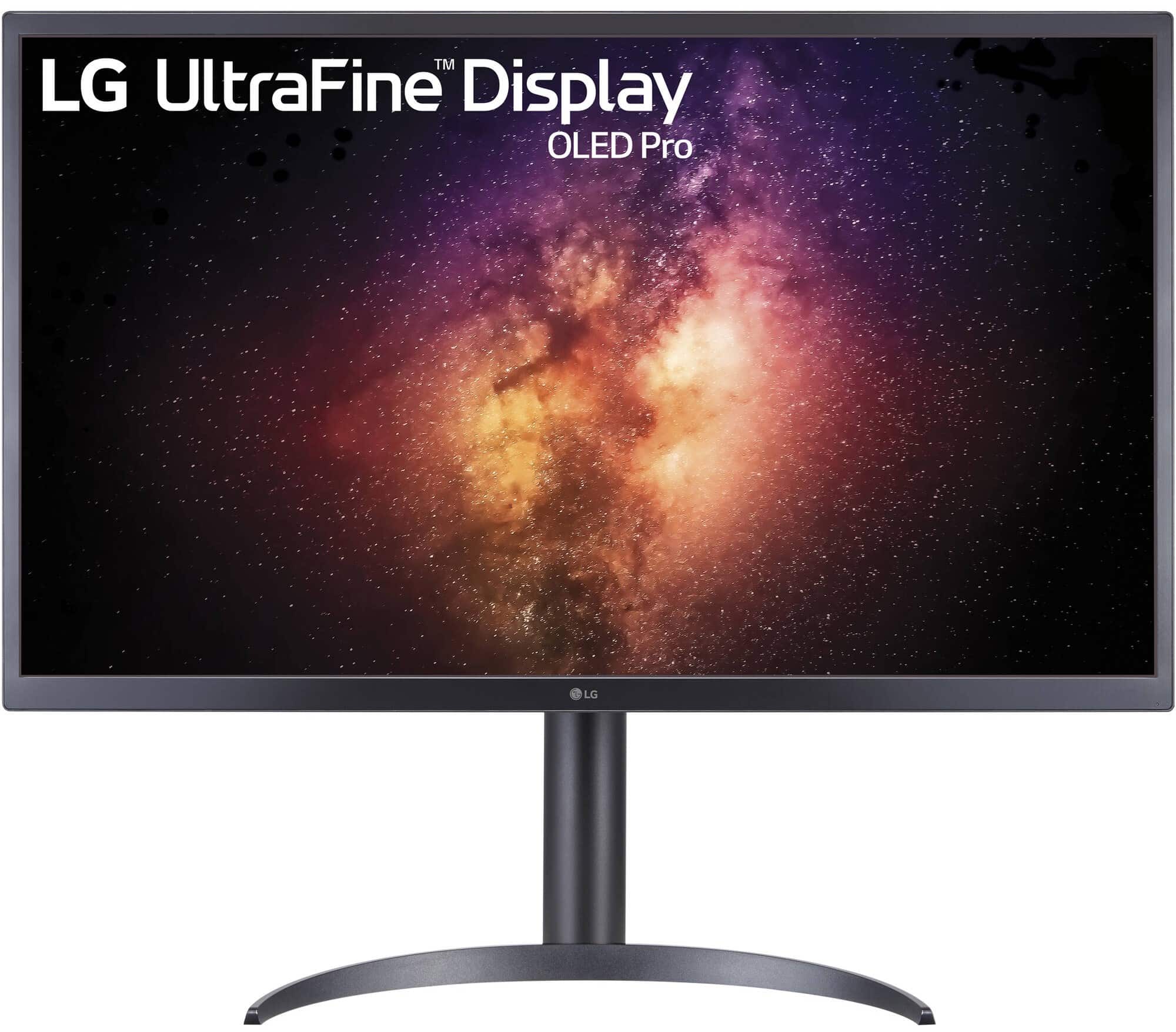 What makes the LG 32EP950-B special from the rest of the pack is its OLED panel which has better contrast and color thanks to its per-pixel dimming. This high-end display has a 90-watt USB-C slot for high end MacBook Pros, so it is a viable alternative to the Apple Pro XDR display. Its also not limited to a proprietary connectivity interface, so it can also be used with Windows PCs and even gaming consoles.
You can also enjoy stunning color accuracy with its exponential contrast ratio which makes just about any type of media look better. Its also not prone to the usual IPS or VA issues, but you do have to take care of it to avoid burn-in issues.
-About the Author: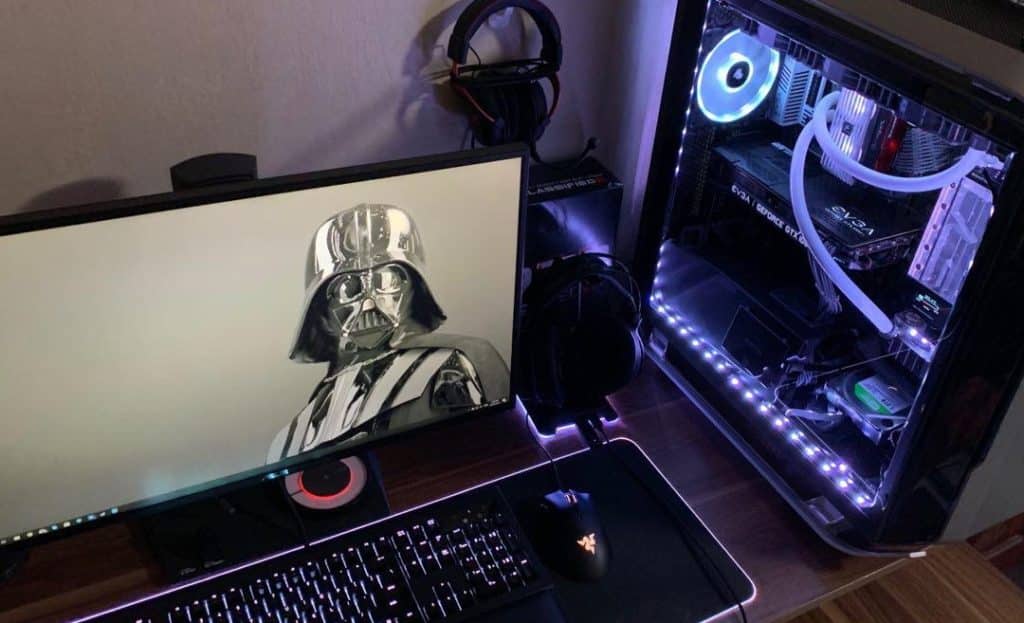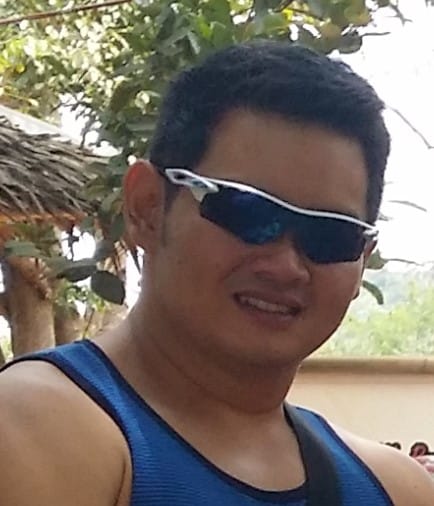 Paolo is a gaming veteran since the golden days of Doom and Warcraft and has been building gaming systems for family, friends, and colleagues since his junior high years. High-performance monitors are one of his fixations and he believes that it's every citizen's right to enjoy one. He has gone through several pieces of hardware in pursuit of every bit of performance gain, much to the dismay of his wallet. He now works with Monitornerds to scrutinize the latest gear to create reviews that accentuate the seldom explained aspects of a PC monitor.