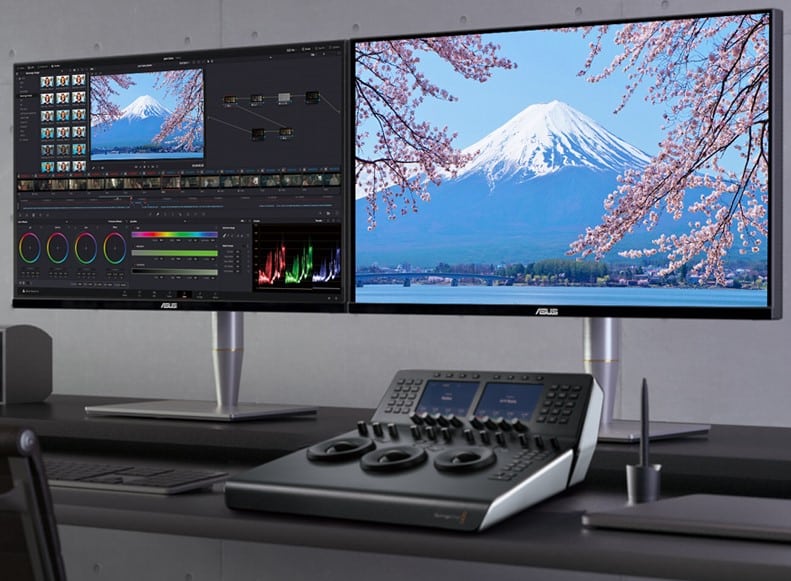 The market is ripe with USB-C monitors for MacBook Pro and Windows PC users since almost every computer brand is now adopting the standard into their products. These new devices offer a more streamlined approach that saves time and space for computer systems. USB-C is a unifying solution for video signals, power delivery, and data transfer, making them highly-sought after in business and creative professional applications.
The power and signal transmission via a single cable go both ways for your devices which will further improve your overall user experience. The connection from the USB-C monitor will provide power to charge laptops like the MacBook Pro while it also receives video and data inputs from the latter. The USB-C monitor is essentially a dock for your USB-C laptop, providing more screen space and better connectivity when you are working at home or the office.
Look no further if you are convinced that a monitor upgrade is the next best thing that can improve your workstation and the level of convenience it includes. We've listed the best USB-C monitors for MacBook Pro and Windows PC you can buy this year so you can save time and get the best bang for your buck.
Philips 346B1C – Affordable 100Hz USB-C Ultrawide Monitor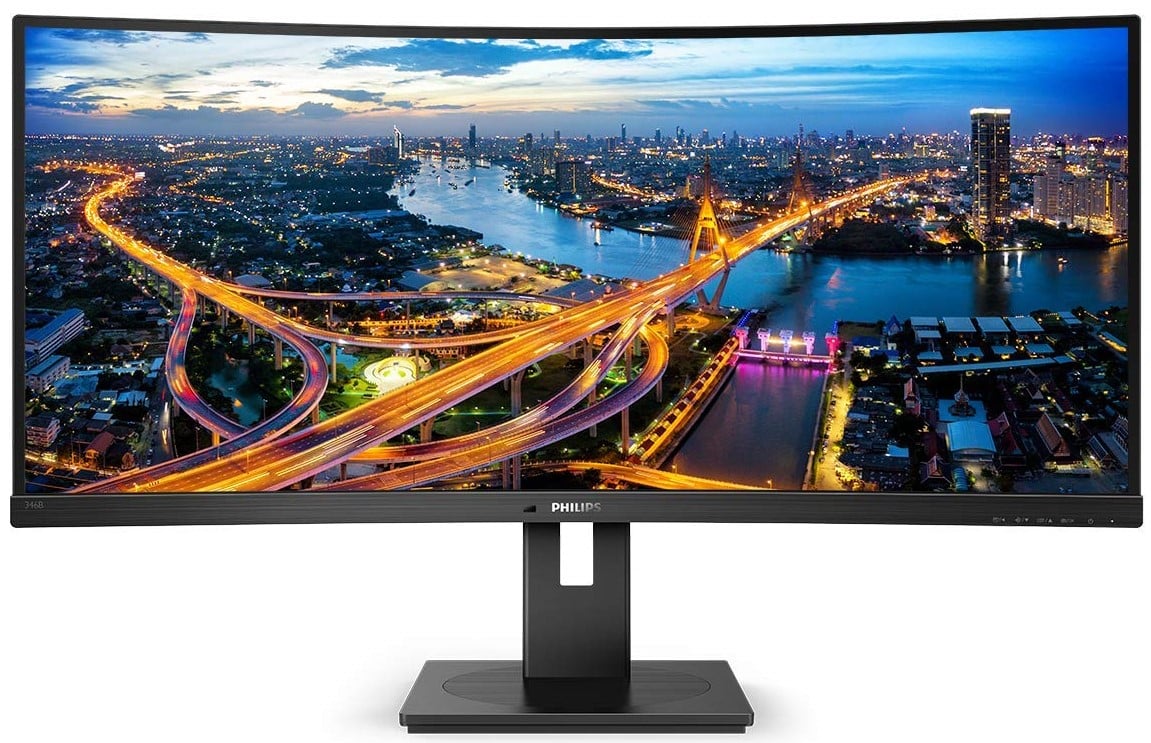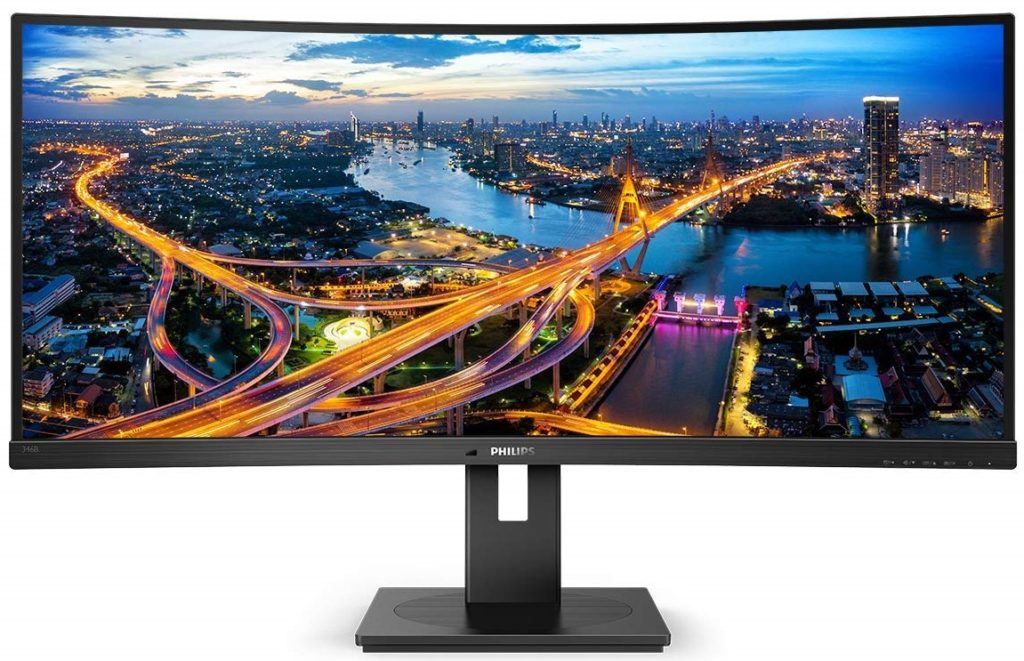 The Philips 346B1C is one of the most reasonably-priced ultrawide USB-C monitors for MacBook Pro and Windows we've tested to date. The curved VA screen provides great color quality and smooth visuals, while the 90-Watt USB-C partakes charging your high-end laptops. Our favorite part of Philips 356B1C aside from its price is its very effective Smart Uniformity feature which irons out the kinks on the screen.
BenQ PD2720U – Best 4K Thunderbolt 3 Monitor for Editing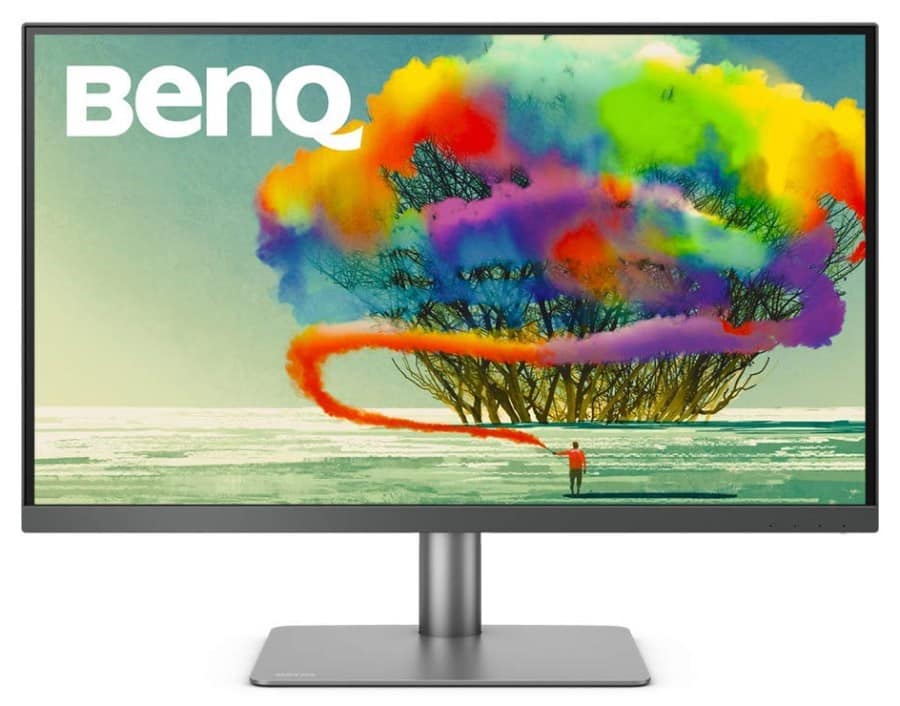 The BenQ PD2720U is a new and improved PhotoVue monitor that provides accurate color reproduction via an exclusive and unique calibration process The crisp and clear IPS panel provides a life-like canvass for photo and video processing thanks to BenQ's AQColor process which is based on industry standards. The BenQ PD2720U offers two Thunderbolt 3 slots for daisy chaining, but only the primary can charge and receive data from USB-C laptops.
LG 24MD4KL-B Ultrafine 4K – Best Thunderbolt 3 Monitor for MacBook Pro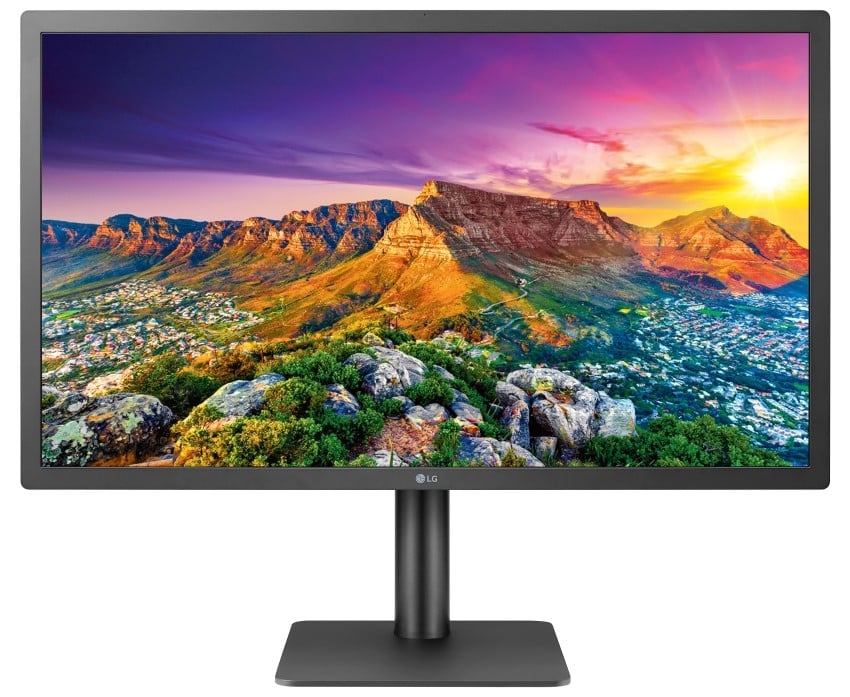 The LG 24MD4KL-B or simply known as the Ultrafine 4K is the improved product of Apple and LG's union which aims to create super displays. The extra-sharp Nano IPS panel provides excellent image qualities while giving the user a level of sharpness that will be comparable to Retina displays. The LG 24MD4KL-B is intended solely as a USB-C monitor for MacBook Pros and Windows PCs, so it only carries Thunderbolt 3 slots for video and nothing else.
Dell P2719HC – Affordable 1080p Monitor for MacBook Pro and Windows PC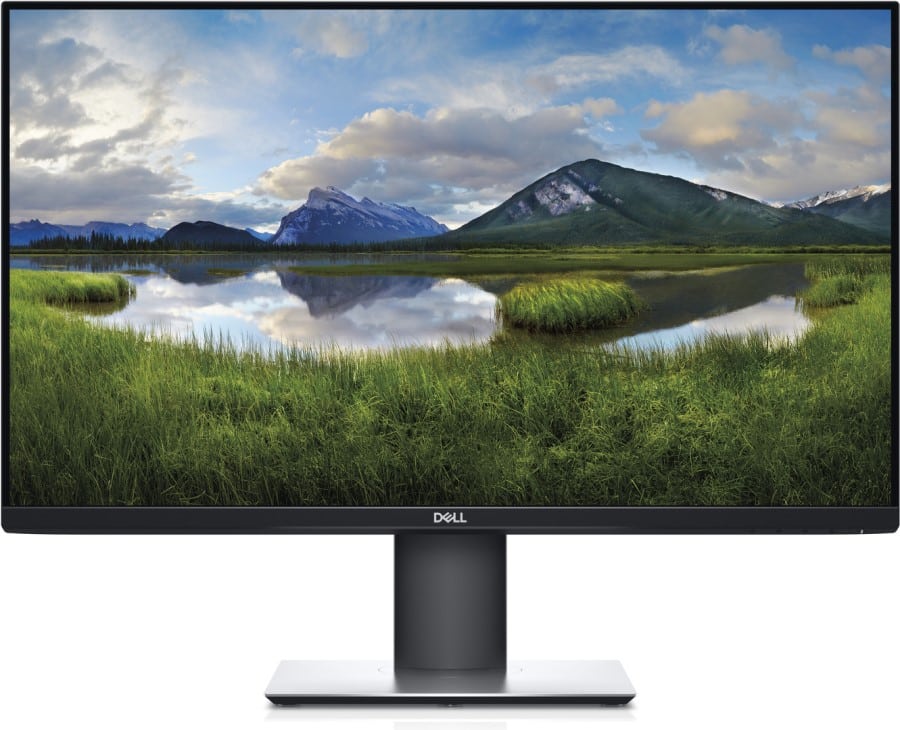 The Dell P2719HC is our pick if you want an entry-level USB-C monitor for home and office use The chassis has a streamlined professional look that is robust, while the clear IPS panel provides excellent color quality that can rival its more expensive competitors. The Dell P2719HC can only provide a full HD display output and 65 Watts of charging power, but its one of the easiest to own products on the list.
HP Z27 – Premium 4K USB-C Monitor for Business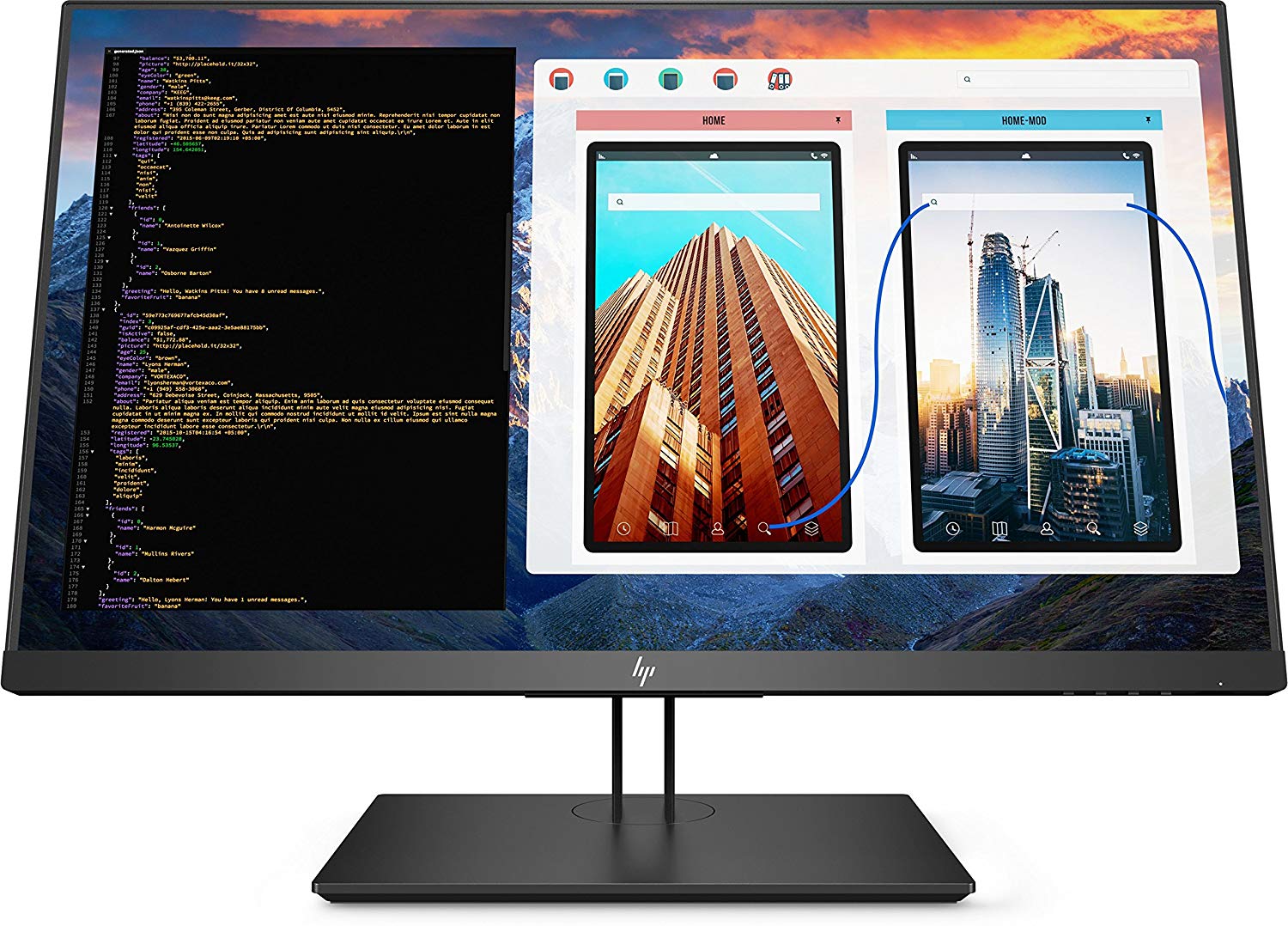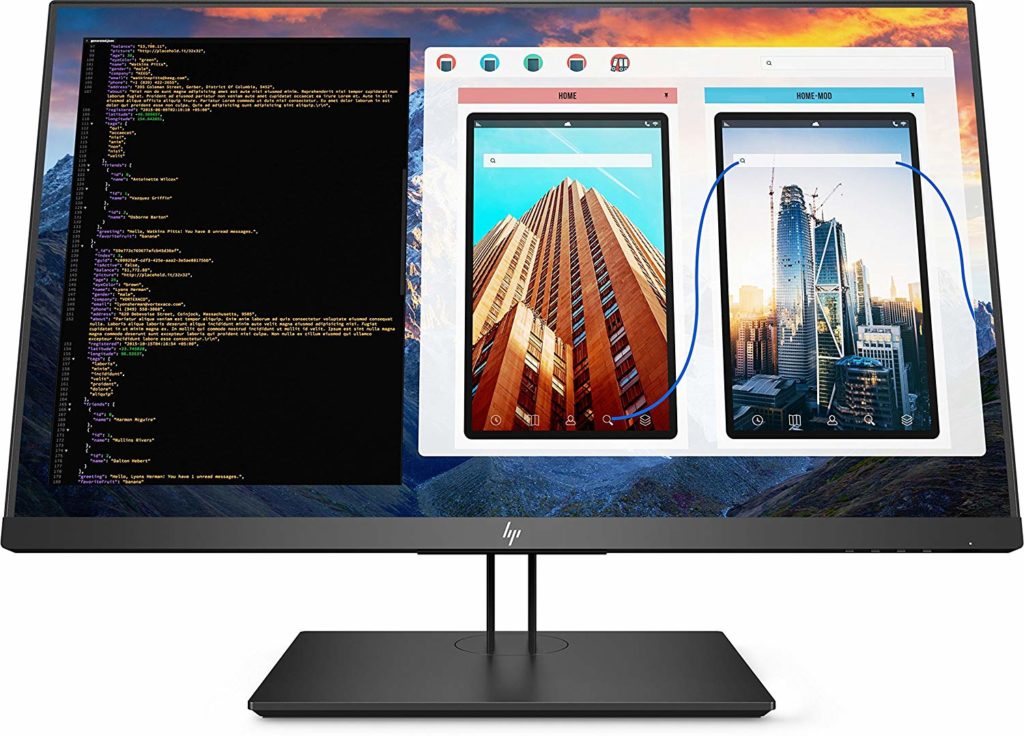 The HP Z27 is an attractive and sophisticated 4K USB-C monitor designed to fit into business or executive environments.  The device has a sleek, metallic design while its gorgeous 4K IPS panel is already accurate right out of the box. The HP Z27 also has a multitude of connectivity ports to complement its USB-C slot, and it's designed to hold an HP mini PC without consuming more space.
Razer Raptor – Best USB-C Monitor for Gaming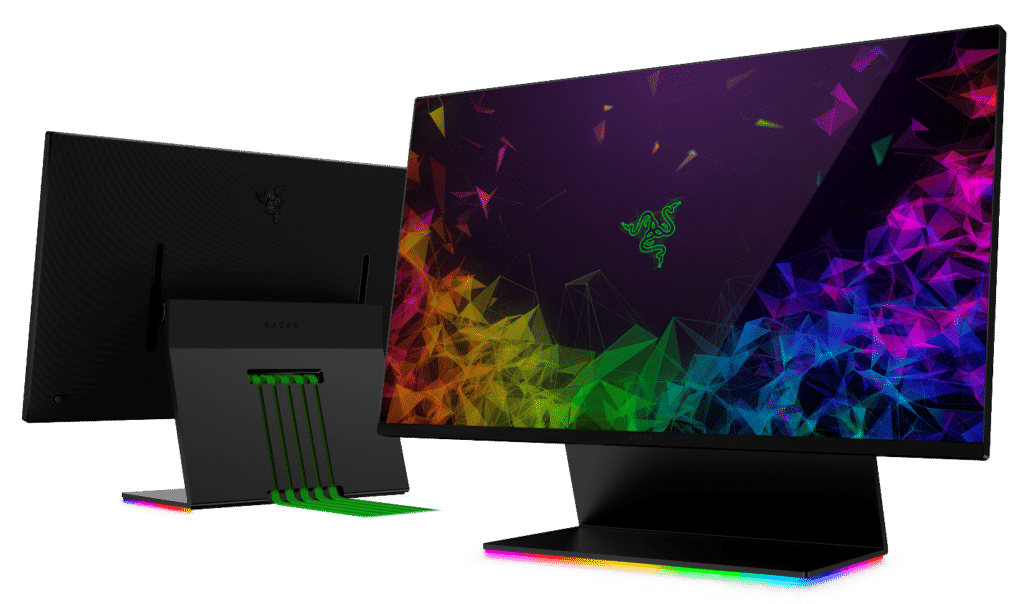 The Razer Raptor is a 144Hz 1440p gaming monitor with superb performance and a unique design that changed the way we look at design. The monitor's specifications are more for competitive gaming or design, but its still accurate and sharp enough to improve your other daily tasks. But one of the best things about the Razer Raptor is how it integrated display connectivity and ease of access into its form along with its USB-C slot.
Asus PA34VC – Best Ultrawide USB-C Monitor for Editing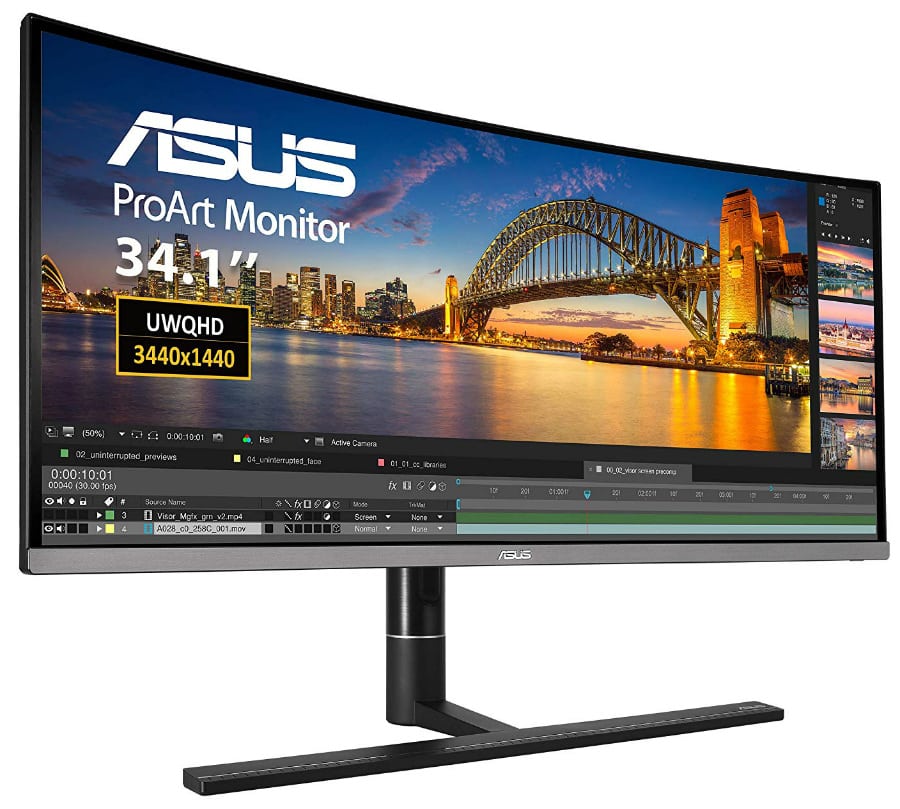 The Asus PA34VC is a pre-calibrated ultrawide monitor that's capable of excellent image quality and accuracy. That's great for photo and video editing, while the screen's 100Hz refresh rate takes care of smoothness. The Asus PA34VC can also provide Thunderbolt 3 passthrough since it has dual USB-C slots which will come in handy for studio setups with multiple devices.
LG 27UK850 – Best All-Around USB-C Monitor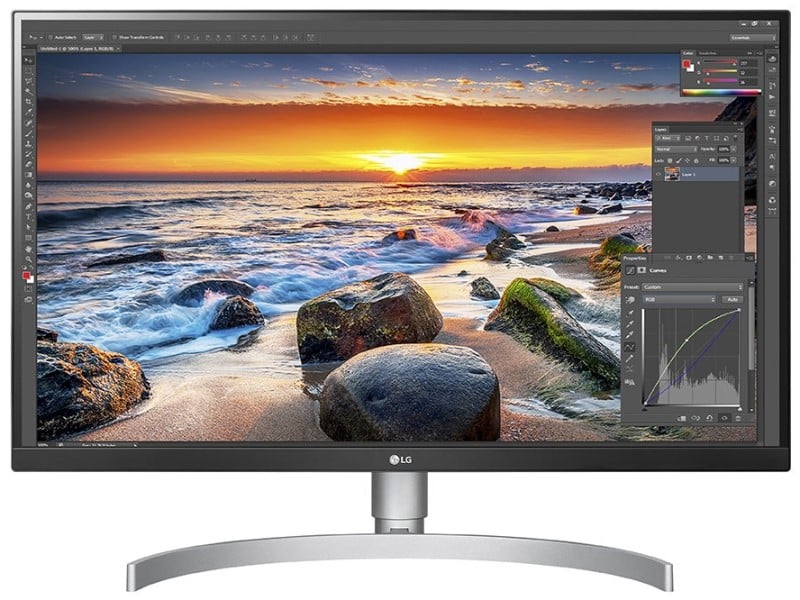 The LG 27UK850 is already a discounted model, but its value still holds up in the market due to its fantastic performance. The 4K IPS panel offers excellent quality, while the built-in USB-C slot takes care of trouble-free connectivity with MacBooks and Windows USB-C laptops. Its 60-watt charging output won't be enough for the more powerful computers, but its excellence in just about every computing scenario makes it worth the money.
BenQ SW270C – Best 1440p USB-C Monitor for MacBook Pros and Windows PCs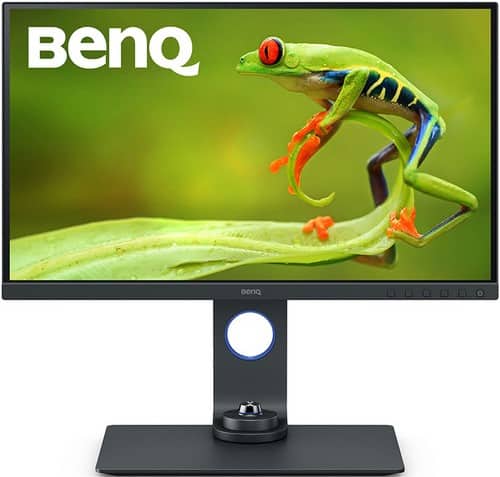 The BenQ SW270C is one of our favorite photo editing monitors due to its class-leading color accuracy which eliminates the need for calibration. The fully-featured device comes with necessary tools such as the HotkeyPuck G2 and the calibration hood to improve your comfort and convenience while working. The USB-C slot that supports DP Alt Mode is the final touch, making this model more desirable than the already excellent SW2700PT it replaces.
Dell U3219Q – Best Large 4K USB-C Monitor for MacBook Pros and Windows PCs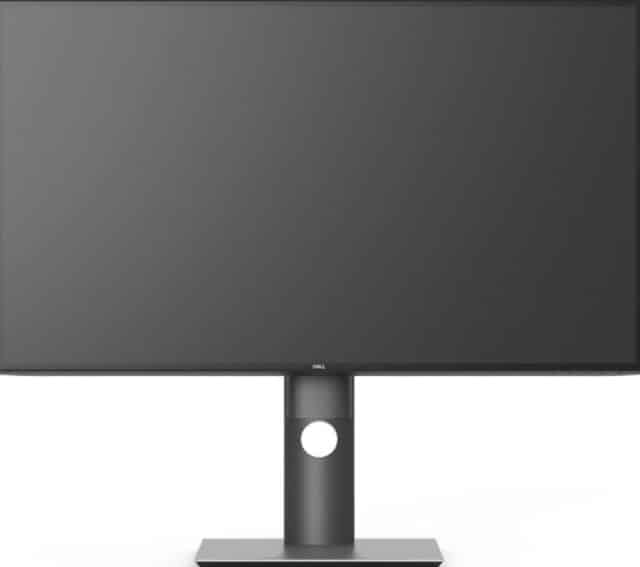 The Dell U3219Q offers an upsized, 32-inch 4K IPS screen that is more comfortable to view and use for productivity. The display guarantees solid performance in image quality and clarity, while the USB-C connector enhances its usability as a dock that expands your view space. The Dell U3219Q also encompasses an excellent and reliable design that should outlast a few of your USB-C laptop's upgrade cycles.
Asus PA32UC – Best HDR 1000 4K USB-C Monitor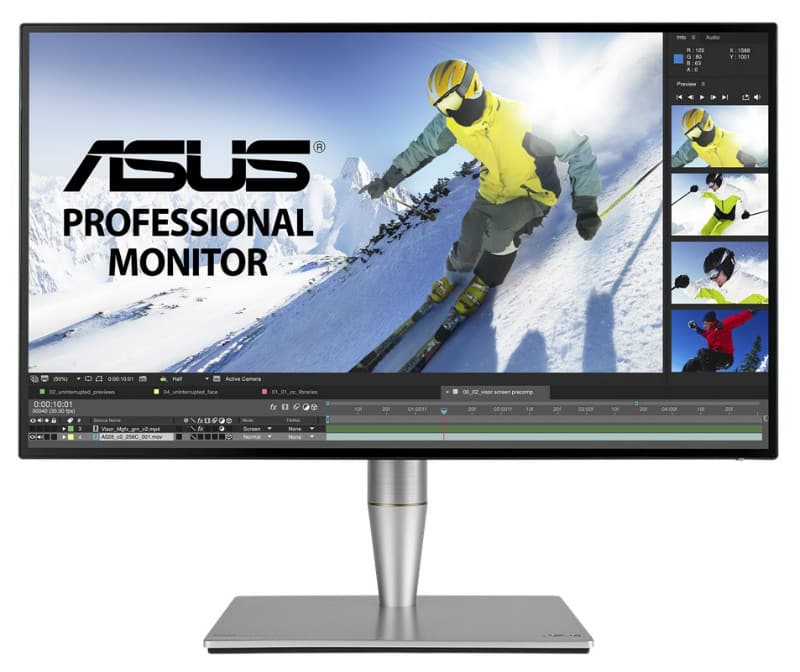 The Asus PA32UC is the king of the high-end HDR professional monitor space with its jaw-dropping screen that includes a 384-zone direct LED matrix. This HDR 1000-certified ProArt monitor is capable of extra-wide gamut coverages with stunning accuracy that is required for professional editing projects and tasks. The Asus PA32UC's HDR performance will upscale your viewing experience, whether if its for work or entertainment.